The weekend of vegan food, live music, art and spoken words.
Oct 18
The annual photo contest awards roadshow exhibits over 120 of the best images contributing to the past year of visual journalism.
Oct 18-Nov 11. House of Lucie, 1 Ekkamai Soi 8, 095-478-9987. Free. BTS Ekkamai
The Stuttgart Ballet performs a dance rendition of Shakespeare's classic romantic comedy following a playboy and his rebellious love interest.
Oct 18-19. Thailand Cultural Centre, Ratchadaphisek Rd., 02-262-3456. B2,000-5,500. MRT Thailand Cultural Centre
---
Oct 19
Discover a variety vegetarian dishes from all over the world, like spaghetti with pesto, kartoffelsuppe potato soup and vegetables fried rice.
Oct 19-28. Alex Brasserie, 18 Sukhumvit Soi 11, 02-057-3079
The Thai cultural researcher and author Viriya Sawangchot takes over the bar to screen a film essay by Harun Farocki called 1988 Images of the World and the Inscription of War. The film examines the aerial photographs of a bombing attack over the German IG Farben industrial plant during the WWII taken by American soldiers.
Oct 19. Jam, 41 Charoen Rat Soi 1, 089-889-8059. Free. BTS Surasak
Bangkok-based DJs provide a night of undergorund house music.
Oct 19. Beam, 1/F, 72 Courtyard, Sukhumvit Soi 55 (Thonglor), 02-392-7750. Free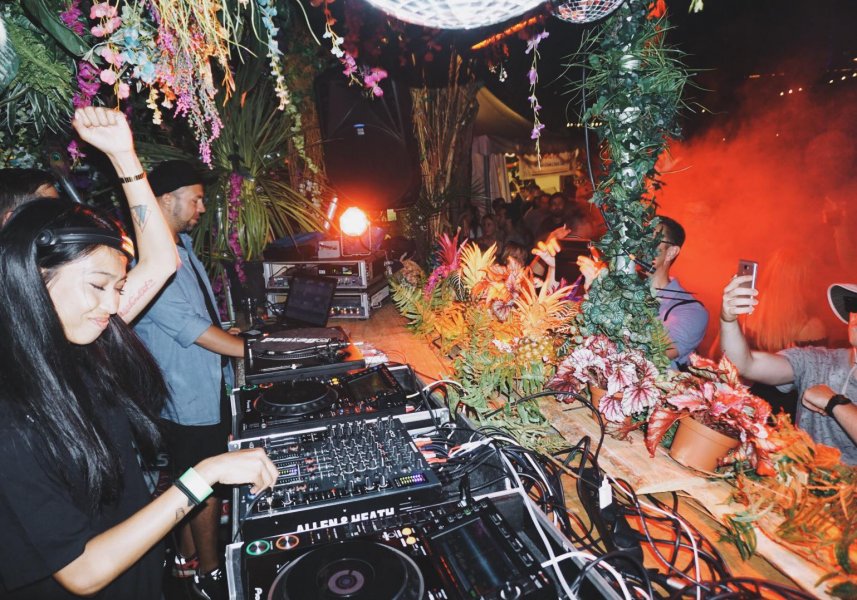 The local DJ teams up with Germany's Sabura to take over the decks with techno beats.
Oct 19.Glow, 96/4-5 Sukhumvit Soi 23, 086-614-3355. B250
A night of tropical music from DJ African Star Trekker.
Oct 19. Studio Lam, Sukhumvit Soi 51, 02-261-6661. Free. BTS Thong Lo
---
Oct 20

Kawita Vatanajyankur's video performances reflect the ugly truth of female labor and modern consumerism.
Oct 20-Dec 24. Nova Contemporary, G/F, Baan Somthavil, Ratchadamri Rd. Free
Marcel
Swedish/Finnish artist Kimmo Kauko's black-and-white photographs offer vignettes of eroticism, beauty and mystery. With cocktails by guest mixologist Linh Anh Moreau and disco through to house tunes by DJ Jaydubb.
Oct 20-22. Marcel, Sathorn Soi 10, 02 635 3533. Free. BTS Chong Nonsi

Three new indie-pop bands share the stage.
Oct 20. Jam, 41 Charoen Rat Soi 1, 089-889-8059. B200. BTS Surasak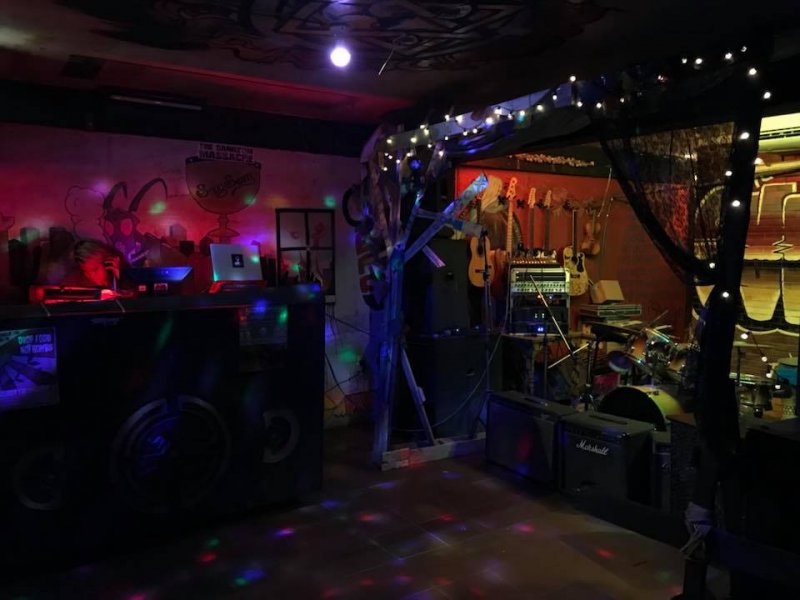 Bangkok Riddim Syndicate throws a big reggae party with guest DJs and MCs welcome.
Oct 20. Overstay, Charan Sanit Wong Soi 80-82, 02-883-4836. Free
---
Oct 21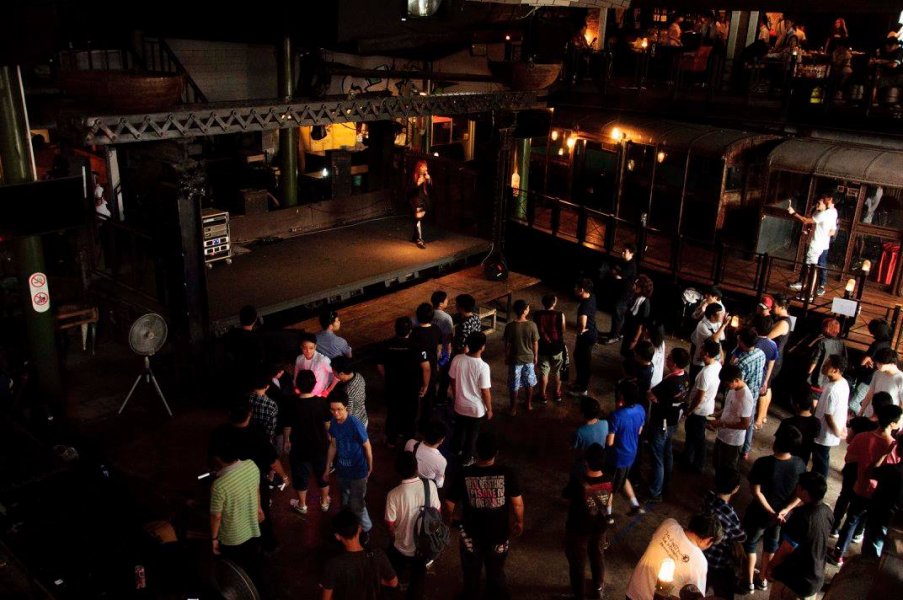 International death metal bands Devourment (USA), Gorevent (Japan) and Undead Daredevil (Japan) perform at OXA Pub and Restaurant.
Oxa Pub and Restaurant, 244/7 Ratchadaphisek Rd., 081 813 6493. B800-1,200
London-based Thai artist Kamolros Wonguthum tackles gender stereotypes and entrenched power systems through autobiographical works.
Oct 21-Nov 2. Gallery Ver, Narathiwas Soi 22, 089-988-5890. Free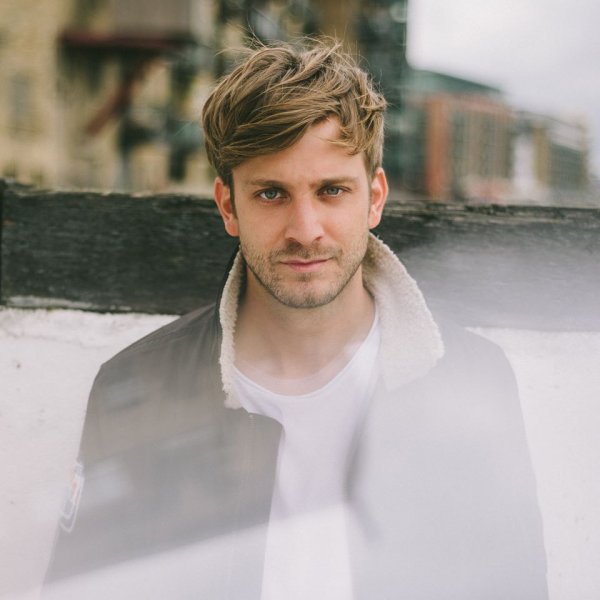 UK electro-pop artist Ben Hobbs performs alongside emerging local indie band Velvet.
Oct 21. Jam, 41 Charoen Rat Soi 1, 089-889-8059. B200
---
Oct 22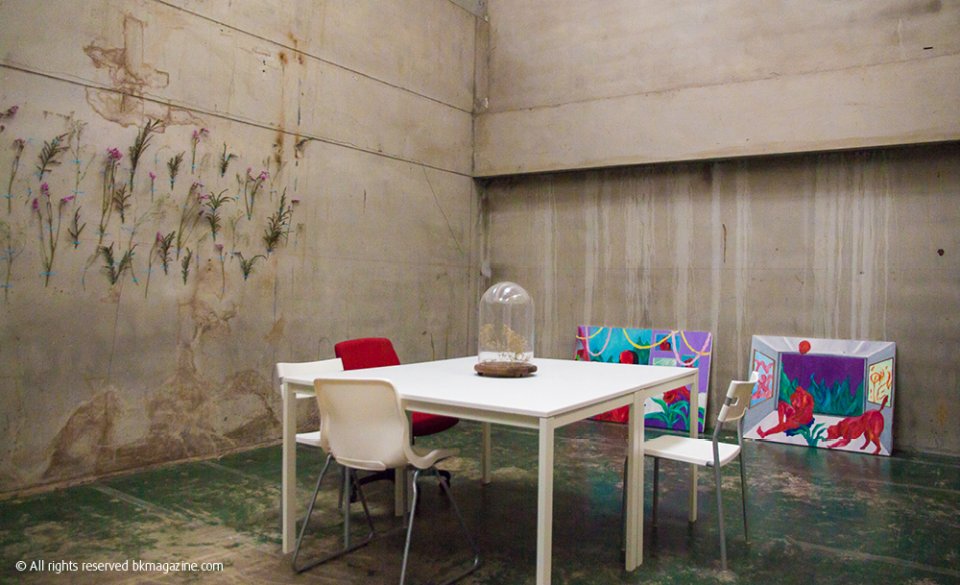 Chai Siri's landscape photographs explore the concept of being lost in time.
Oct 22-Nov 2. Gallery Ver, Narathiwat Ratchanakarin Soi 22, 089-988-5890. Free
---
Oct 23
Bangkok Lyrical Lunacy opens the stage to spoken-word performers of all skill levels. With appearances from Aldana Sanders and hip-hop duo Nasi.
Oct 23. Live Lounge, Trendy Building, 10/47 Sukhumvit Soi 13, 02-168-7335. B300