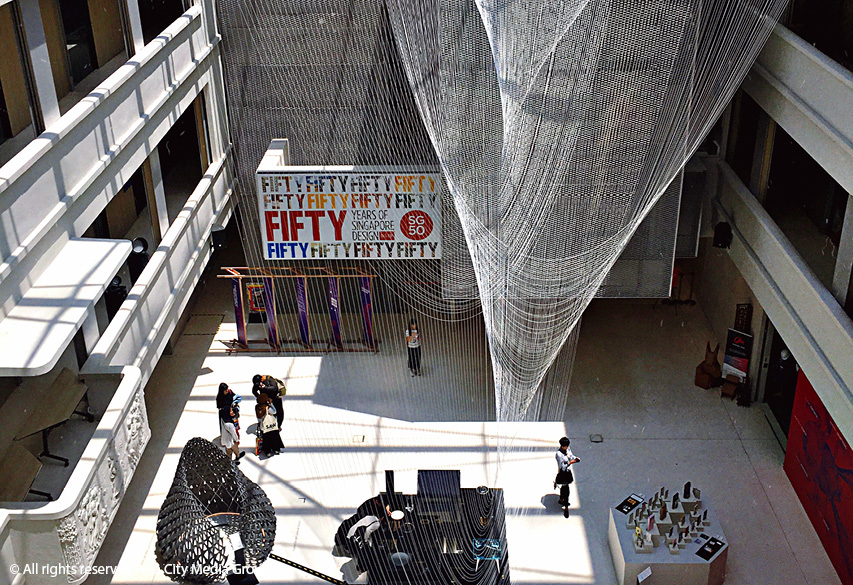 Design Singapore Council
From Mar 4-17, 2019, Asia's art and design world descended on Singapore for the latest Singapore Design Week. The annual event of workshops, exhibitions and pop-ups has grown into one of the region's biggest design showcases, drawing a crowd of native designers and international speakers including Ole Scheeren (the German architect behind projects including Mahanakhon Bangkok) and Nelson Coates (the production designer of Crazy Rich Asians). Singapore Design Week also capitalized on the Lion State's continued investment in arts and culture, which over the past 20 years has facilitated grand projects like the National Gallery, the Marina Barrage floating green space and the ultra-futuristic SuperTree Grove at Gardens by the Bay. Here are three reasons why your next trip to Singapore should be a cultural one.

Galleries with both international masters and local talent
ArtScience Museum
The cutting edge ArtScience Museum at Marina Bay Sands (you know the giant lotus flower building?) houses 21 different gallery spaces with permanent interactive exhibitions—sensory visuals of flowers falling in the night sky give way to an immersive virtual tree-planting adventure, which simultaneously translates to actual trees being planted in Rimbang Baling, Sumatra. Touring international exhibitions also feature—through Sep 22, you can fall down the rabbit hole and wake up again in Lewis Carroll's "Wonderland." Situated within the former Supreme Court Building and City Hall, the grand National Gallery Singapore hosts modern visual works from Singaporean and Southeast Asian artists, as well as high profile restaurants such as the two-Michelin-starred Odette for French cuisine and National Kitchen by Violet Oon for Peranakan fare. For a glimpse of cutting-edge Southeast Asian contemporary art, Singapore Art Museum houses an array of iconic works, like Thai artist Arin Rungjang's The Golden Teardrop, a thong yod-inspired (Thai dessert) assembly of over 6,000 brass teardrops, and Cambodian artist Svay Sareth's 80 kilo metal ball, which has been dragged from city to city as a symbol of his country's enduring struggle. Singapore's first independent contemporary art space, The Substation (open since 1990) places the focus on local culture, urban society and performance art, while indie art space Kult Studio & Gallery showcases street-style visual arts. Opera Gallery, meanwhile, is where you'll find all the big international draws like Picasso, Dali and Damien Hirst.

Heritage and culture are preserved and put on display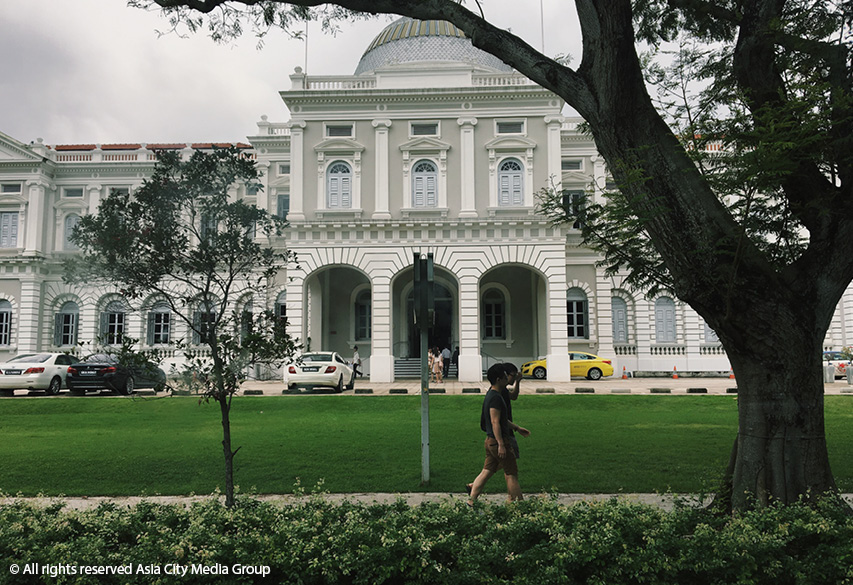 National Museum of Singapore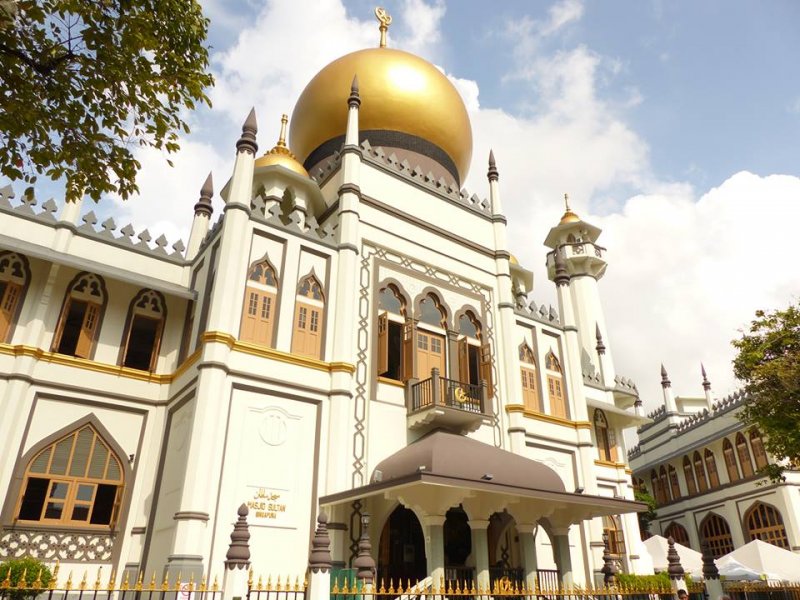 To learn about Singapore's rich history dating back to the 14th century, there's no better place than the National Museum of Singapore (open since 1887). Its unique 12-meter-high glass rotunda currently houses "Story of the Forest," an interactive installation that sees indigenous flora and fauna populate 360-degree screens. The museum's Singapore History Gallery is a must-marvel, with its juxtaposition of national treasures and rare photographs with modern design installations that take you back in time. Next, experience the country's hybrid culture with a walk through Little India, packed with bright shop houses, spice-scented restaurants, and temples—check out the 19th-century Hindu temple, Sri Veeramakaliamman, followed by Sri Srinivasa Perumal and the 15-meter-tall Buddha statue at The Sakya Muni Buddha Gaya. Explore the country's Muslim community in Kampong Glam, a historic neighborhood centered around the large golden dome of Masjid Sultan (3 Muscat St.) mosque, built in 1824. Nearby, you'll find the Malay Heritage Centre, a colonial-style mansion that was once a Malay palace back in 1840s. Inside, five exhibition rooms walk you through the evolution of local Malay culture, arts and language.

The island is alive with creative boutiques and local designers
Supermama
Lifestyle mall Design Orchard opened earlier this year as an all-in-one shop for local designer brands, from bright and colorful clothing to furniture and eye-catching handicrafts. It also houses a co-working space on the second floor and a rooftop terraced garden overlooking the buzzing Orchard Road. For vintage creations, Hansel offers whimsical womenswear by native designer, Jo Soh. For souvenirs, forgo the usual tat in favor of chic boutique Supermama's ceramics painted with iconic Singapore landmarks, or The Farm Store's Singapore-rooted creations by homegrown designers—think Merlion ice cube trays, curry puff cushions and Singapore sling marmalade. For one-of-a-kind accessories, look to Rehyphen for items woven from old cassette tapes, or KnottyMin for necklaces made from ribbons and jersey cotton. The eco-conscious can head to The Green Collective SG, where 35 local brands gather their plastic-free, eco-friendly goods, from fresh produce to cosmetics and homeware (don't forget to bring your own bags).
---
Must-Stays
3 Design Hotel Hot-Spots


The designer travel brand transforms a row of Tanjong Pagar shop-houses into opium den-inspired guest suites with four-poster beds and opulent lacquerware.
From B8,700, www.sixsenses.com


Adamesque patterns meet with colonial touch-points across two neoclassical buildings in the downtown Civic and Cultural District.
From B13,100, www.kempinski.com

OVER B20,000:

THE RITZ-CARLTON, MILLENIA

Killer views of the Marina Bay skyline plus real Andy Warhols and David Hockneys. Cleanlined guest rooms are organic yet futuristic at the same time.
From B21,200, www.ritzcarlton.com