Centara, the renowned hotel brand is now brining its series of curated luxury hotels, called Centara Reserve, to Samui—the first such launch of its kind.
The hotel actually takes the place of the former Centara Grand Beach Resort Samui on Chaweng beach, now redesigned and upgraded to match Reserve's upper-end luxury standards. The gist of the brand is "personalized luxury", which runs the risk of becoming a buzzword in the hospitality scene but with some of the experiences the hotel has lined up for guests, which you can see here, it feels apt.
Aside from some extremely swanky digs, which we will get into in a moment, the hotel is also offering an opening promotion for folks who book between now and Dec 31 (for stays from now until the end of March). There are two options. "Reserved for You" starts at B6,320++/night (subject to availability), which covers your daily breakfast, a room upgrade, early check-in, late check-out, and a complimentary mini-bar stocked with what you want. Then there is "Reserved for Longer", which includes a complimentary night for every two nights booked, a free bottle of wine, and all the other perks in the previous tier (starting at B14,800++/3 nights).
If you really want to push the boat out, the "Suites & Villa Reserve Experience" gets you some of the plushest digs in the entire hotels as well as round-trip airport transfer, a bottle of bubbly, and all the other stuff mentioned so far.
If you are a Centara The1 member, you can get 15% off to boot.
So with that out of the way, what are you walking into?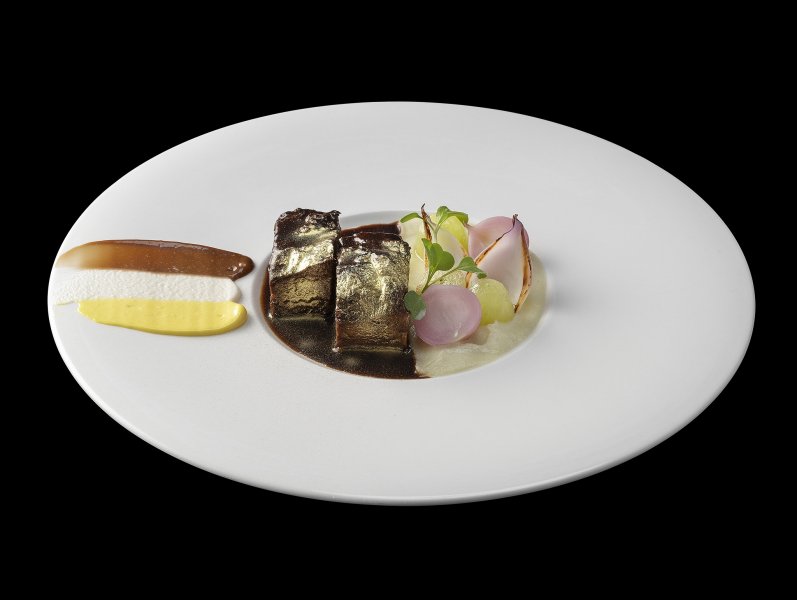 The Eats
The hotel will feature six F&B venues total, spanning bars, Thai tapas, fresh seafood and refine dining tasting menus.
The high-end flagship restaurant is Act 5, an international venue helmed by hotel industry veteran and executive chef Christopher John Patzold. Here, seasonal produce, much of it grown in an on-site garden, takes centre stage on a concise one page menu that features the like of Fine de Claire oysters and foie gras mixed with heartier mains like 30-day-aged ribeye wagyu and seared duck breast.
For the breezy and more casual side of things, Salt Society acts as the resorts beachside bar and kitchen, serving up simple international bites like burrata salads, grilled white snapper and steamed mussels. All of this is to the backdrop of bouncy house tunes to set the island vibe. The venue also hosts a Vitamin Sea Sunday brunch if you want to get your seafood on.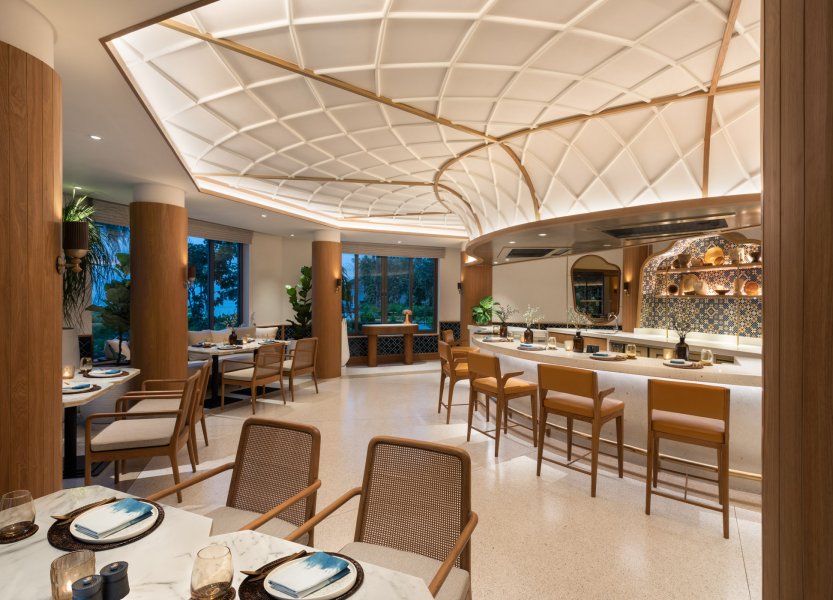 The mainstay Thai offering, Sa-Nga, takes a lean into tapas territory with small plates that span north to south across Thailand's flavor palate. There is also a buzzing open kitchen if you want to soak up that restaurant atmosphere. If you are looking for something a little more open and breezy, but not quite on the beach, The Terrace serves up a globe-spanning comfort food menu. It's also close to the Pool Bar, which is where you can snag a cocktail or two and munch on snacks. Finally, The Gin Run is where cocktail enthusiasts can get a taste of some high-end drinks in a relaxed and sophisticated atmosphere.

The Digs
All of the rooms in the hotel, no matter what tier, face the ocean in some capacity, so there are plenty of nice views to soak up during your morning sip of coffee or evening glass of wine.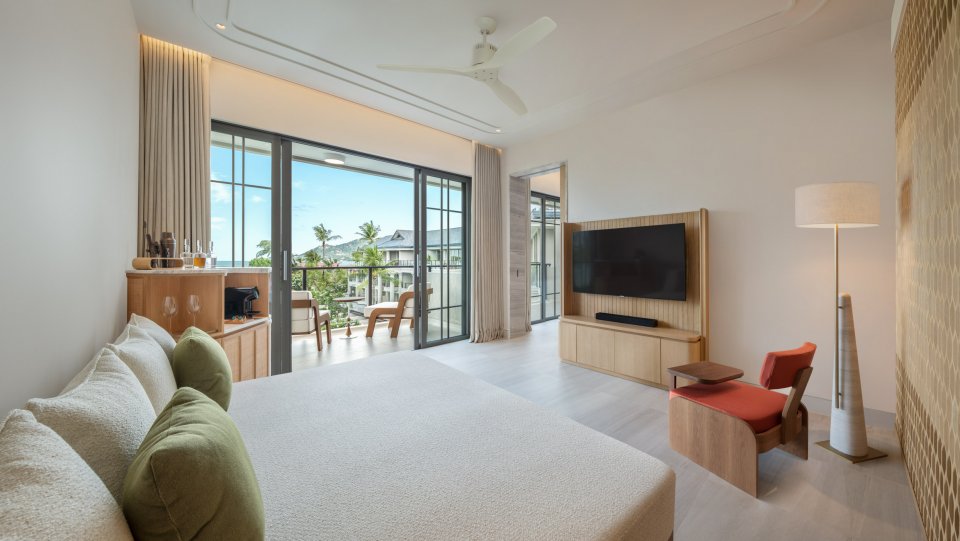 There are a huge range of suites, rooms and villas to choose from, most of them kitted out with smart TVs, free 5G WiFi and in-room safes to keep your junk locked away from prying hands. The gem of the resort is The Reserve Ocean Pool Villa, a 501-square meter standalone property complete with a private pool and outdoor dining area — direct access to the beach, too. That will run you a little over B80,000/night and fits about three adults comfortably.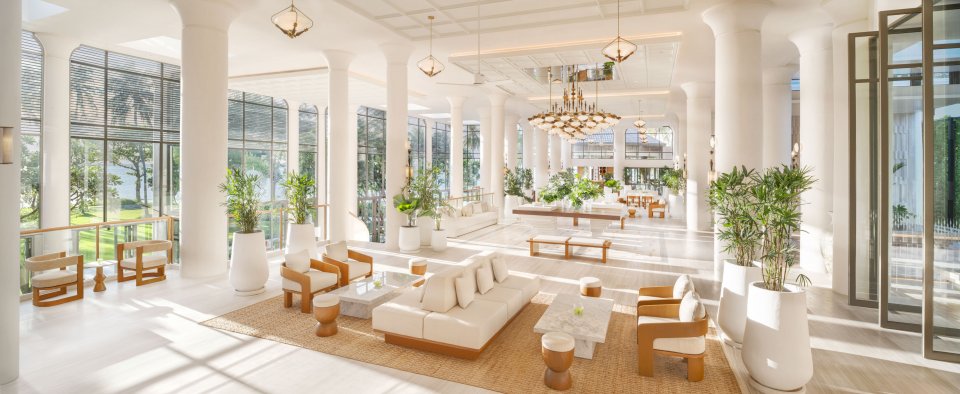 The hotel says that it will personalise the rooms for guests in some capacity, but you will need to contact them directly for those details. Guest generally have access to a few additional perks if they like, such as 24-hour check-in and check-out (subject to availability), planned picnics on the beach and even a personal butler if your wallet can handle it.
Amenities
The hotel's Reserve Spa Cenvaree is available to all guests by appointment, and focuses on a range of therapies across a pretty elegantly designed space. Thai massage obviously takes center stage here, but there is also the typical battery of facials, coconut massages, herbal baths, and more. You can also call a masseuse to your room if needed. The hotel has several large event spaces, both inside and outside near the beach, if you are planning a big gathering or sophisticated wedding.
Don't forget, if you book your room from now until Dec 31 you are open to a bunch of additional offers and extras. You can read more about those details here.
If you are thinking of booking a trip and need a bit more info, you can check out the resort's main website here.
Sponsored by: