Get off the beaten path in Mae Kampong
Surrounded by mountains and evergreen jungle, Mae Kampong is a beautiful village just one-and-a-half hours' drive from Chiang Mai. Separated from the city's tourism industry, here people still speak in the Northern Thai dialect, while holding onto old conservative traditions, from spending the Buddhist Sabbath together at the temple to preparing traditional Lanna cuisine that's quite different from the food you might be used to from parts of Chiang Mai.
---
What to Do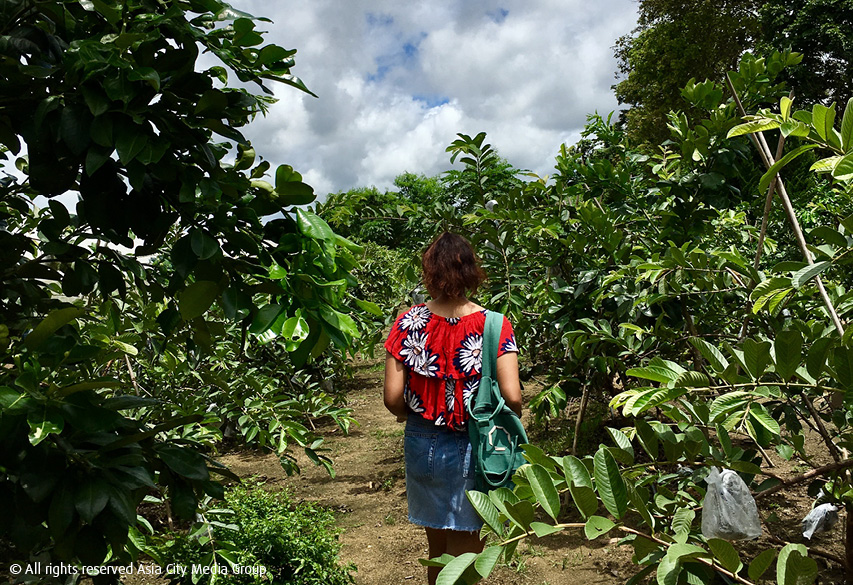 Trekking
The village sits right in the midst of green-clad hills, which means there are plenty of trekking opportunities to explore. The most popular route takes you to a seven-tier waterfall, though it's only possible to reach as high as the fourth tier via makeshift stairways. Be sure to ask a villager to accompany you as your guide, and note that when it rains, the trails get pretty slippery.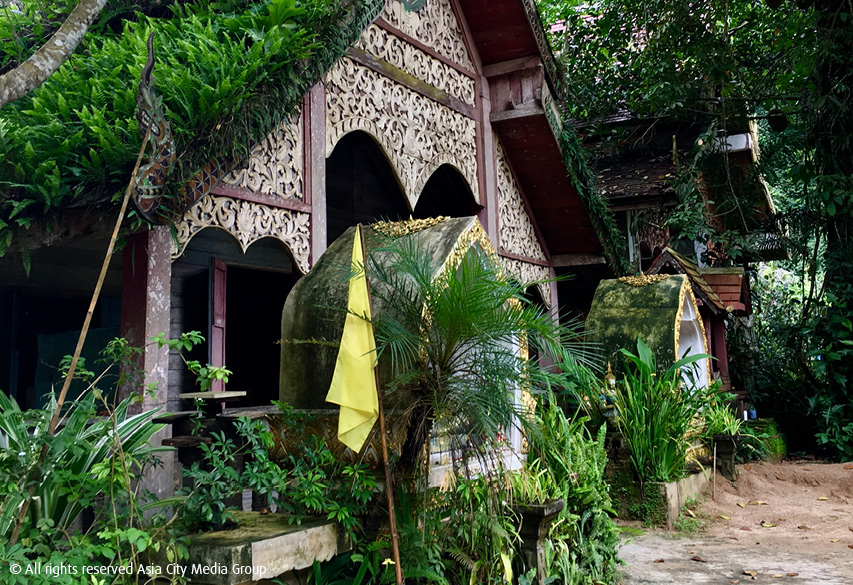 Wat Khantha Phueksa
Serving as a spiritual anchor for the village, this temple has stood in the center of town for more than 85 years. Made of teakwood carved with intricate, traditional patterns, the temple is rustic with a reverential aura, as well as a naturally bright green roof from the moss that thrives in Mae Kampong's year-round cool and humid climate. Peak through the back and you'll see its sister temple sitting on the stream that runs through the village.
Flight of the Gibbon
The nationwide brand of treetop zipline centers has made a base for itself in Mae Kampong, offering ziplining, climbing and abseiling spread across 30 stations pitched along the forest canopy. Most visitors to Flight of the Gibbon (+66 (0) 53-010-660) come through day tours (B3,999 / $164 per person) that depart from Chiang Mai, which include round-trip transfers and lunch. It's possible to turn up solo, though you'll have to join one of the other groups and guides.
---
Where to Eat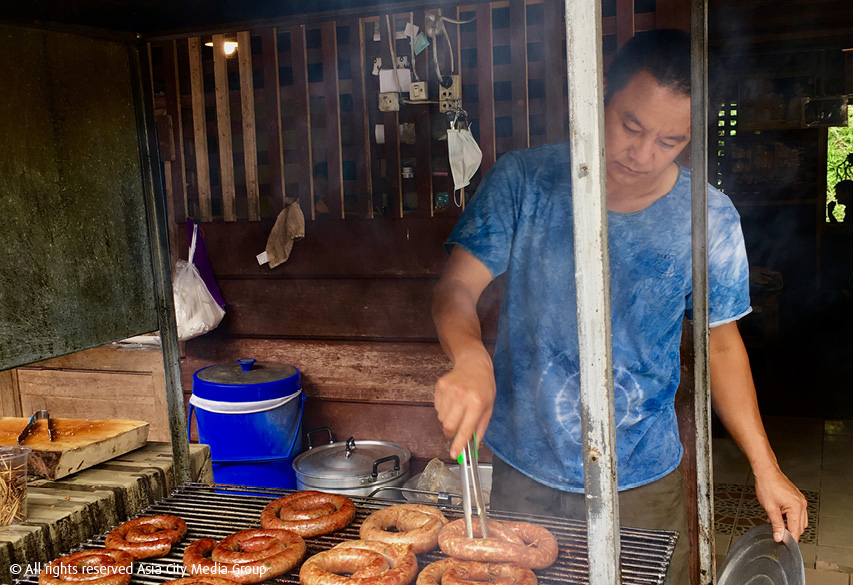 Mae Nim's Northern Thai Spicy Sausage
People begin waiting in line at midday for Mae Nim's famous sai oua (Northern Thai spicy sausage) and crispy fried chicken. We managed to eat our way through the entire menu, and absolutely everything was sensational. The restaurant sits in the middle of town, surrounded by hills, so when you're done eating, you can work off those calories with some cardio work. Huai Kaeo, Mae On District, Chiang Mai, +66 (0) 89-263-5765
Lung Pud Pa Ped
Something of a landmark that every visitor is required to visit, Lung Pud Pa Peng is a rickety-looking house serving breakfast, coffee and sweets. With a balcony jutting out over a little stream, and flowers and plants in the background, this place is perfect for pictures, while dishes like gaeng hang le (Northern-style curry), roasted pork ribs with mushroom, and chicken wings in fish sauce are hearty and home-cooked. Huai Kaeo, Mae On District, Chiang Mai, +66 (0) 81-847-8043
Chom Nok Chom Mai Coffee Shop
Set on the top of a hill, this coffee shop overlooks the whole valley of Mae Kampong village. You have to fight against steep roads to get there, but it's worth the effort, especially when there's tasty homemade cakes and fresh coffee roasted on site waiting at the top. From here, it's just a short walk of about 8-10 minutes to the waterfall. Huai Kaeo, Mae On District, Chiang Mai, +66 (0) 81-847-8043
---
Where to Stay
There are no resorts or hotels, but many of the villagers open their homes to visitors for prices between B500-700/night ($20-$29/night). You'll easily find about 20 homestays dotted around the village, with the income generated going towards the local community. Most are traditional wooden houses with no air-con, but with weather in Mae Kampong being mild all year (24 degree Celsius is the hottest it gets in the summer), you don't really need it. Breakfast is generally included with every stay, but some homes will provide you with lunch and dinner, too. Make a request with your host if you'd like to try any traditional meals, as they can also whip you up dishes that you won't find elsewhere. Before you go, call the village headman (+66 (0) 85-675-4598) to secure your homestay in advance.
---
Essentials
Currency
THB100 = S$4.09
How to get there
From Chiang Mai airport, head to Warorot Market (Chiang Mai's central market), where vans leave regularly to Mae Kampong for B150 ($6). The drive will take 1.5 hours.