Since flying to Hawaii in May for a family reunion, Bangkok-based videographer Randy Travis had planned to make use of a pilot program to reopen Phuket to return to Thailand. Now, just one day before that project is set to launch, he's "just crossing [his] fingers that it's all going to go through."
With just hours left on the clock, reopening the resort island Thursday under an ambitious plan to allow vaccinated travelers–including citizens and resident expats–to fly in quarantine-free isn't off to a great start, according to those hoping to make use of it.
For people like Travis, who left Thailand at a time when it had received tacit approval from officials, the so-called sandbox plan offered an attractive alternative to being confined to a hotel room for two weeks and thousands of dollars.
But since the plan was floated in March, it has faced setbacks, uncertainties and several foundational changes. Even now that it has received its final stamp of approval–
publication in the Royal Gazette
last night–many questions remain unanswered and travelers are still reporting hiccups as the island's beleaguered tourism sector hangs in the balance.
The approved conditions, which include measures for Thai and non-Thai residents, pre- and post-arrival requirements, and more, include paying in advance for three Covid-19 tests (B8,000 in total), carrying US$100,000 worth of health insurance, and spending two weeks in a certified island hotel for before traveling elsewhere in the kingdom. The rest has been
summarized in English by the tourism authority.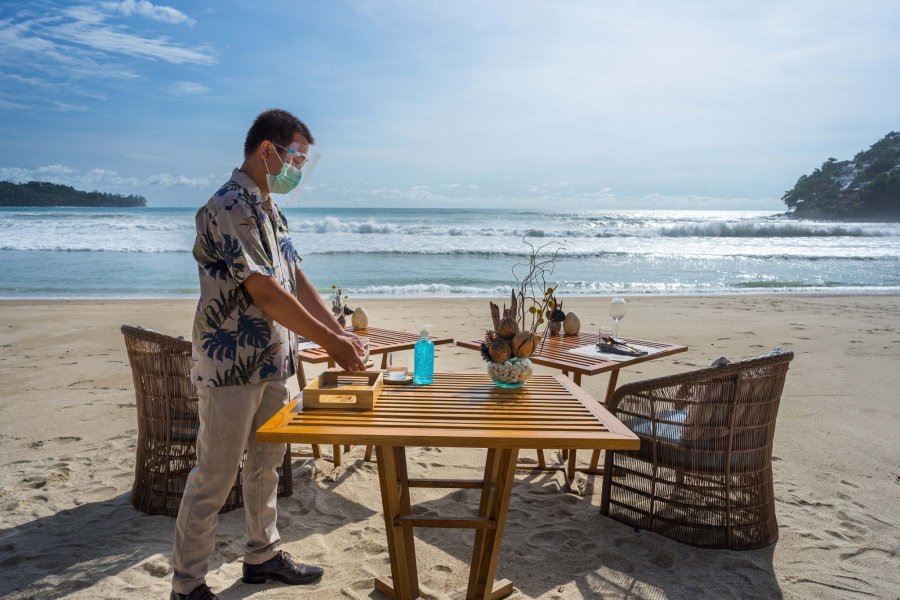 Photo: InterContinental Phuket Resort / Facebook
In one online forum, a woman
said her application was rejected
because the type of vaccine she received, Johnson & Johnson's Jannsen, only required one shot–even though Thailand's FDA has approved it for use.
The application form only accepted those who had received two doses of the same vaccine, she reported.
"They [told] me I need 2 doses, but j&j is only one dose. Does anybody else have this problem?" she wrote.
She said she was instructed to reapply. Others reported being denied the Certificate of Entry document required of all would-be returnees because they received
two doses of different vaccines
.
After booking a certified "Safety and Health Administration" or SHA hotel through online travel agency Agoda, Travis discovered his hotel confirmation needed to be issued from another government system at entrythailand.go.th.
"That website only has seven hotels [listed on it]," he says, and Thai embassy staff in Los Angeles he spoke to "didn't know what [that] system is."
With his initial departure fast-approaching, Travis moved back his return flight three times as official delays left him no choice. Ultimately, he purchased a new, direct flight to Phuket when transiting through Bangkok's Suvarnabhumi Airport was taken off the table.
His COE has not yet been approved, either.
"I'm glad Thailand is trying to get this sandbox started. I'm excited for it to happen," he says, "but it's been a very confusing and clunky process. I'm nervous there will be more setbacks."
Bumpy road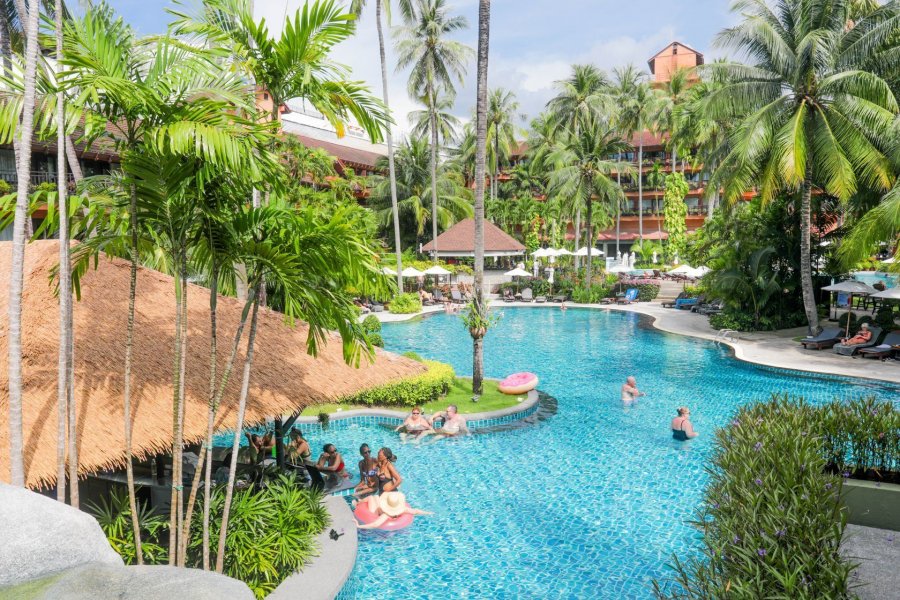 Photo: Patong Merlin Hotel / Facebook
In March, when the public health outlook still appeared rosy, authorities threw their support behind Phuket's reopening plans: If 70% of the island's population had been vaccinated, then fully vaccinated tourists would be allowed to spend seven quarantine-free days on the island and the travel freely after that.
By June, even as the sandbox was being championed by the Tourism Authority of Thailand, the length of stay had been extended to two weeks, and the definition of vaccinated–even the notion of who qualified as a Phuket resident–became increasingly opaque. More peculiar changes came next.
In the weeks that followed, as tourists and hoteliers awaited the plan's approval, more restrictions were added. The number of mandatory Covid-19 tests was upped to three, and "active tracking devices" were tacked onto the requirements. With residents expressing far more interest online than the jet set, returning Phuket residents were appalled to find out they would also have to stay in SHA+-certified hotels rather than their homes.
An employee of Agoda, who spoke on condition of anonymity, told BK and Coconuts on Wednesday morning that she has been struggling with the government's "flip-flopping," which resulted in overwhelming inquiries from hotels.
"The hotels don't know how to reach out to authorities who can answer their questions, so they come to us. But we don't know any better than they do. We've had to wait for the green light from the government, too," she said.
Some hoteliers have reported steady interest despite the setbacks, and across the island, hope remains high for a fast recovery, even if the numbers suggest it will be a long process.
"We've received around 50 inquiries a day since the Phuket sandbox news came out, so it seems positive," Jidanan "Pie" Lakupabkawin, a public relations officer for the InterContinental Phuket Resort, said late Tuesday.
"Our staff have worked very hard to prepare as we're hopeful about the reopening… We are expecting around 129,000 international visitors [to take advantage of the sandbox]," Jidanan added.
A representative of Naithonburi Beach Resort in Phuket on Wednesday morning said by phone that the hotel was "ready" for guests, even if confusion still reigned.
"We have plenty of rooms here," she said. "But so far only a few guests have booked with us."
By Craig Sauers, Chayanit Itthipongmaetee, and Alisha Pawa
This story was produced by BK Magazine and Coconuts Bangkok.
Correction: An earlier version of this story stated that travelers need to carry B100,000 worth of health insurance. In fact, they need to carry US$100,000 worth of health insurance. We regret the error.