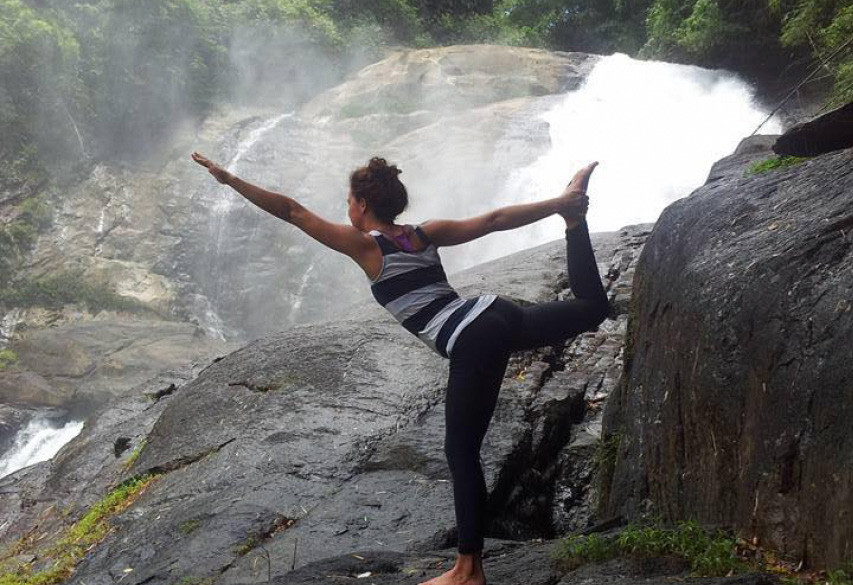 Credit: www.bookyogaretreats.com/eco-logic-yoga-retreat
Eco-Logic Yoga Retreat
The price: The weekend three-day/two-night packages starts at B2,000 and six-day/five-night mini yoga packages for B4,800.
The place: Chumpon's Eco-Logic Yoga Retreat means holistic when they say it, mixing up traditional wellness tropes (yoga, massages and meditation) with the unconventional, from forest treks through soul-nourishing, charitable activities involving the nearby school for underprivileged and special-needs kids. Couch-activists can contribute, too; just by staying at the retreat, you're adding to the profit pool that's shared with the local Thai Child Development foundation.
The retreat: All the fluff doesn't diminish from the resort's yoga offerings, which are substantial, including twice-a-day group or private sessions, and even a class for kids.
Kanchanaburi Lakeside Retreat
The price: The two-night Weekend Escape starts at B9,500 for a single room, B16,000 for two people sharing (all prices include transport to and from Bangkok).
The place: On the banks of the Sri Nakarin Lake, Thailand's largest lake, the new Kanchanaburi Lakeside Retreat is within four hours' drive from Bangkok. This isn't a purge and reduce sort of retreat—it's all about positivity here, including loving your body by, say, binging on healthy food and exercise.
The retreat: In order to attract urbanites, the four-acre retreat adds to its yoga and meditation offerings some unconventional activities involving jet skis, quad bikes and dirt bikes. Also on offer the customizable Your Private Escape.
Credit: www.tantrayogathailand.com
Mahasiddha Yoga
The price: The seven-day/six-night Tantra Meditation and Yoga retreat costs B12,000. The five-day Immersion is B3,900 and includes all meals.
The place: In Mae Rim, Chiang Mai, this resort combines yoga, meditation, and workshops that focus mainly on Tantra techniques. (For others who, like us, were misinformed and thought Tantra was all about sex: it's not. At least, not exclusively: the practice helps deepen self-understanding and connections with oneself and with others.)
The retreat: The daily practices focus mainly on yoga and meditation classes, as well as interactive exercises, but there's still plenty of time to take laps in the saltwater pool, sit in on lectures or lose yourself on a wander in Mae Rim's wilds.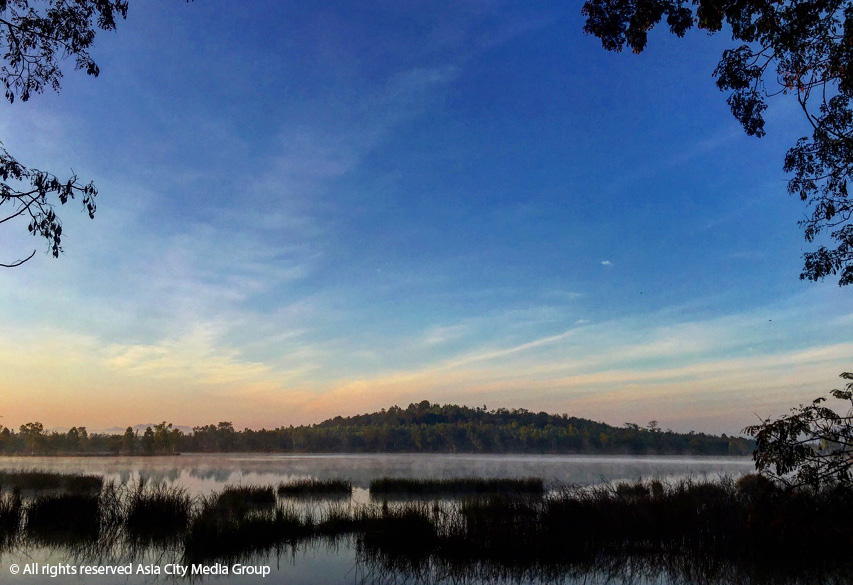 Museflower Retreat
The price: The four-day/three-night yoga package starts at B14,480/person.
The place: Idyllically set beside a lake among rice paddies in Chiang Rai, Museflower Retreat offers a holistic wellness experience that nails all the buzz words: eco-conscious living, organic food, yoga, empowerment and, inevitably, Himalayan crystal salt pool. Meals are vegetarian, with vegetables plucked right from the soil of the facility's organic farm. Spend an afternoon soaking in the salt pool to sap away your stress and negative energy, or treat yourself to one of the signature massages.
The retreat: The packaged retreats come in different shapes: Spa, Yoga, Spiritual and Design Your Own, and are offered year-round. Each includes yoga and meditation classes, a personal wellness session, spa treatments and three buffet meals daily.
Rasayana Retreat
The price: The one-day package for five hours is B7,250.
The place: Homebodies can have fun, too, with Bangkok's own full-day program at Rasayana Retreat. Tucked so deep in residential Sukhumvit that you lose sight of the city skyline, this leafy complex specializes in detoxification and raw food.
The retreat: Therapies includes a far-infrared sauna, a detox aromatherapy massage, a castor oil liver cleanse as well as a, uh, flushing out of your colon.
www.rasayanaretreat.com
---
For the latest travel news around Thailand and Southeast Asia follow BK Escapes.