Villas have long been the height of luxury travel. Whether you are a family, a crew of close friends, or just a well-monied person with some cash to burn, it's hard to beat renting out an entire mansion on the beach.
Baan Hinta from The Luxe Nomad (one of Asia's top villa management companies with a huge selection of villas in Thailand) pretty much ticks all the boxes in terms of swanky Samui villas these days—gorgeous design, boatloads of amenities, beachfront view, private pool, concierge, private chef, maids. Definitely on the higher end of travel exuberance, and frankly we could all use a bit of that after dealing with this pandemic nonsense for the past year and a half.
Want some good news? The villa is offering never-before-seen rates on week-long and month-long stays (78% and 84% respectively). Yeah, you read that right. A mere B79,000++ gets you a full 8-10 person villa, with all the stuff mentioned above (sans the private chef), for a full week. It's B200,000++ for the whole month. With the Thai government recently announcing that they plan to fully open the country by around October of this year, you are probably never going to see a deal like this again.
Also, let's be honest, with all the Covid shenanigans this year having a completely private space that is certified by the Amazing Thailand Health and Safety Administration is a big plus.
If you've been itching for a family getaway or are ready to pull the trigger on that group trip you have been talking about for ages, here is what you need to know.
Location
The villa is located in the Lamai part of Samui, just a few minutes away from town (and, hey, you have a concierge so that's no biggie). You'll be close to Grandfather's Grandmother's Rocks, which will make for a good photo op on your way into town to get some eats or walk around.
The villa itself sits right on Lamai beach and the white sandy front is made semi-private thanks to massive boulders on the edge of the property that act as walls from the outside. There is nothing preventing someone from walking through, but the rocks are big enough that it feels like you are on your own island. Plus, the main public beaches are far away so this one will likely be your own.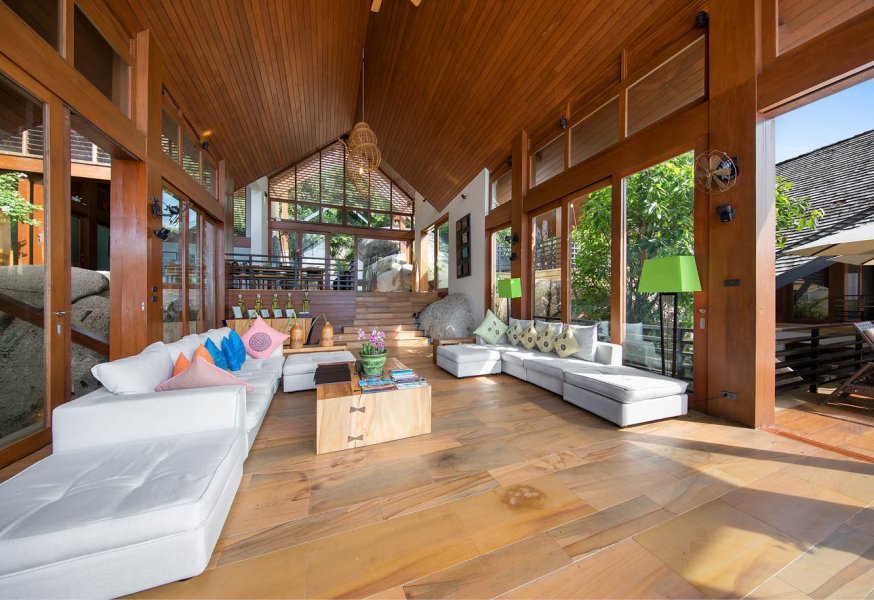 Design
The look and feel of the space is similar to what you would expect out of a five-star luxury hotel in the South—a mix of Thai and European influences from what we can see—but you are getting a lot more of it. Massively high ceilings in all rooms give the villa an incredible sense of space, and the open-floor layout of the common areas helps here too. The infinity-style pool covers the length of the front of the villa and is accessible from multiple points in the house. A rack of six beach loungers out front means there is plenty of space to kick back by the pool during the day. There is also a shallow zone for the kids to play in.
The generous use of timber flooring, luminous natural light, and traditional Thai artwork make this an easy place to fall in love with.
Amenities
This is where things get really luxe. Pretty much everything you could want is included here. The villa comes kitted with smart TVs, an Apple TV console, a DVD player (if you still use those), Xbox, Bose sound system with a connection to outdoor speakers, and even a projector if you want to get a group movie night going.
There are two kayaks and two stand-up paddleboards on-site if you want to mess around in the open seas.
The private chef can cook you up all kinds of cuisine from a recommended menu, plus selected Western, Chinese, and grilled dishes if you like. Feel like cooking on your own? The Baan Hinta crew will do your shopping for you, either during your stay or even before you arrive so everything is stocked once you get there. There's a nice barbecue set up if you fancy yourself a home cook.
On top of that, you get a daily maid service, complimentary breakfast, concierge service, laundry and dry cleaning, massage treatments done inside the property, poolside dining, safety deposit boxes, table tennis, and WiFi throughout the property.
A few notes before you go
• Rates are for 5-bedroom stays until September 30, 2021.
• Fortnightly rates are also available.
• Inclusions: WiFi and 2x a week linen & towel change. Exclusions: Electricity fees, Breakfast, Airport transfers, Chef service
• All promotions are subject to availability on request and can be withdrawn at any time without prior notice. Discounts are mutually exclusive and cannot be combined. Terms and conditions apply.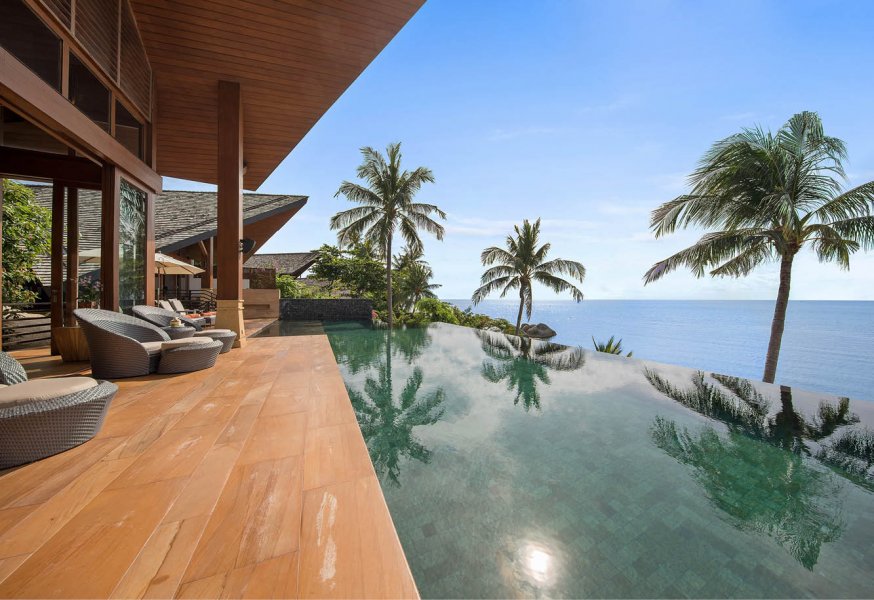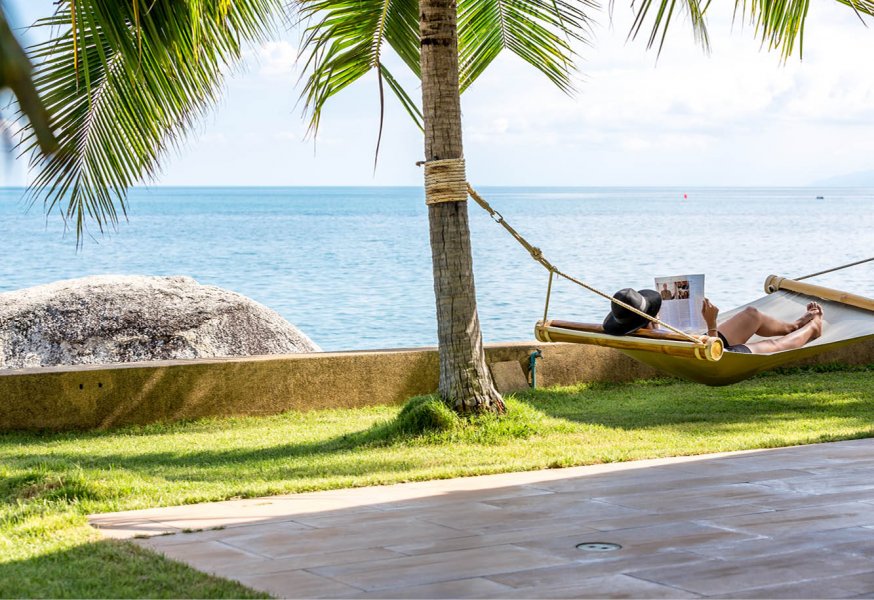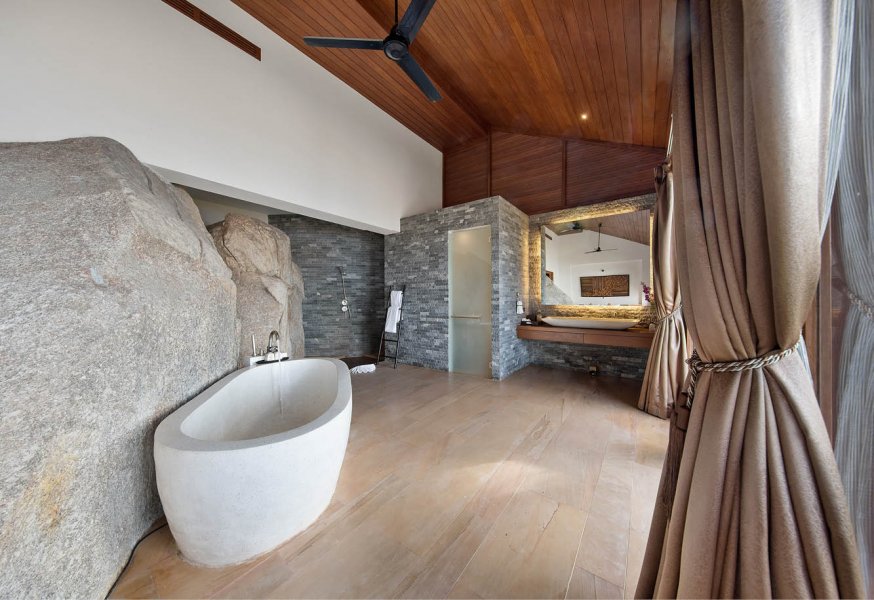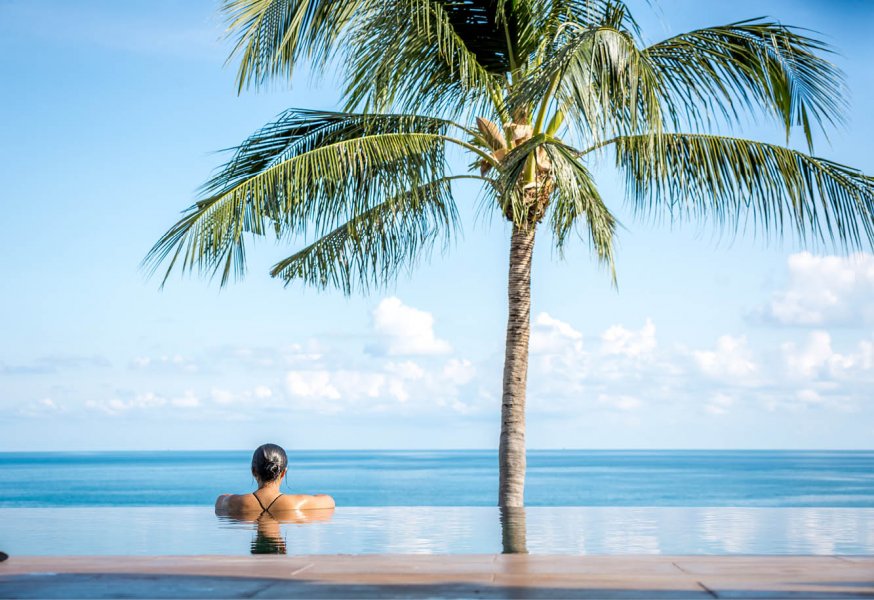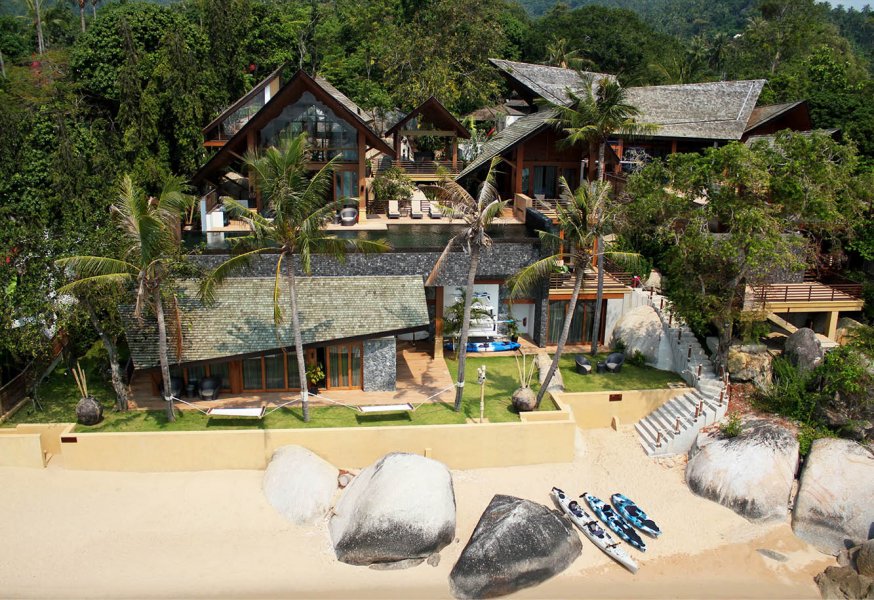 Sponsored by: