While Hoi An's heritage zone can feel like a zoo, beyond the tourist crowds of its UNESCO heart lies a riverside city that's as vivid, eclectic and fun as it is ancient. Charming terrace shop-houses, dappled sunlight and shrubbery-laden roundabouts make this former 15th-century trading port the perfect town in which to slow down and lay low. Take our advice, beat the tourists, and uncover the best of this central Vietnam gem.
Must-sees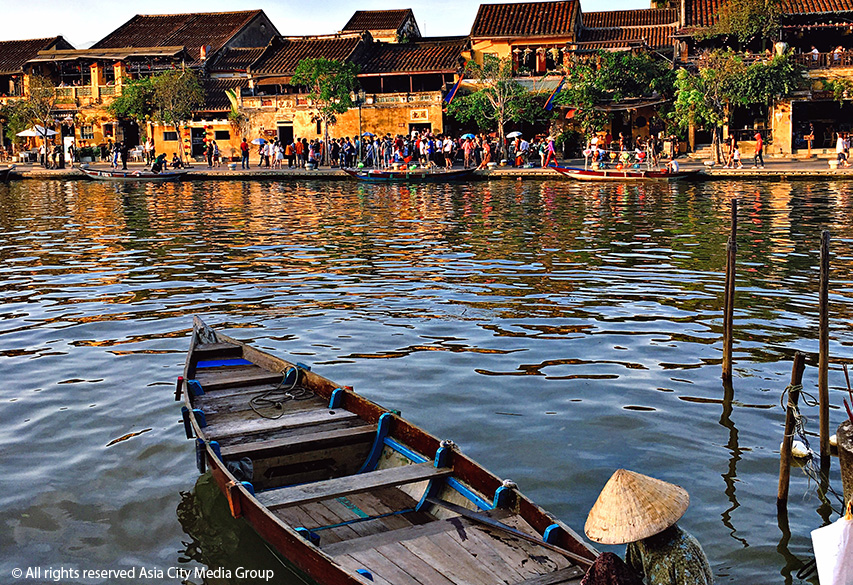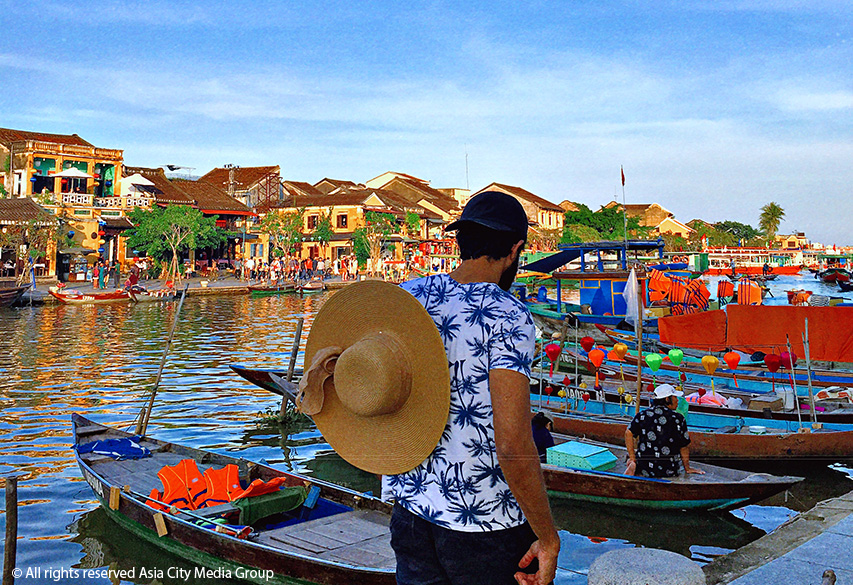 Thu Bon Riverfront
Hoi An's streets are packed with old merchant houses blending architectural influences from China, Japan and France. For a slice of the town's history, visit Duc An House, an old Chinese medicine shop which has been passed down through the same family since the early 17th century. The walls are lined with pictures of former resident Mr. Cao Lanh, a senior Vietnamese politician of the communist government, giving a glimpse of life in Hoi An in the early twentieth century. Next, go to the Hoi An Museum of History and Culture located behind the Chua Ong Temple, where you can track the town's history from the Champa era (seventh-15th centuries) to Da Viet (15-19th centuries) through artefacts and old photographs. If you're short on time, take a quick tour instead at the charming Museum of Sa Huynh Culture—despite being small, it's packed with artefacts and stories. Other must-see tourist attractions include Fujian Assembly Hall, an ornate World Cultural Heritage site built in 1690 as a meeting place for Chinese residents from Fujian, or The Japanese Bridge, which has straddled the historic Chinese and Japanese sides of the town since the late 16th century. If you're there between September and March, you can even catch some surf at the beautiful An-Bang beach just 10-minutes' drive away from Hoi An town—it's cleaner and far less crowded than many of those found in Da Nang, and a great place to laze away an afternoon with its many chic beachfront cafes and restaurants.

Essential Eats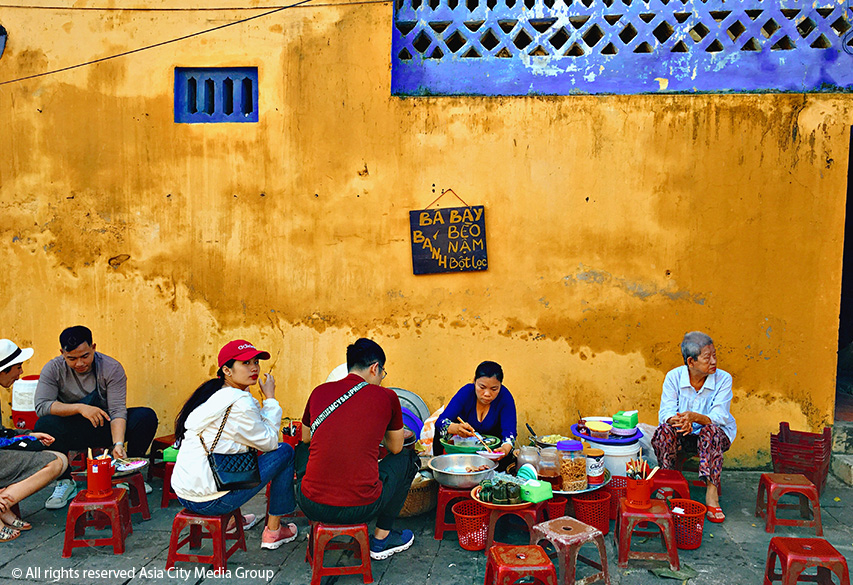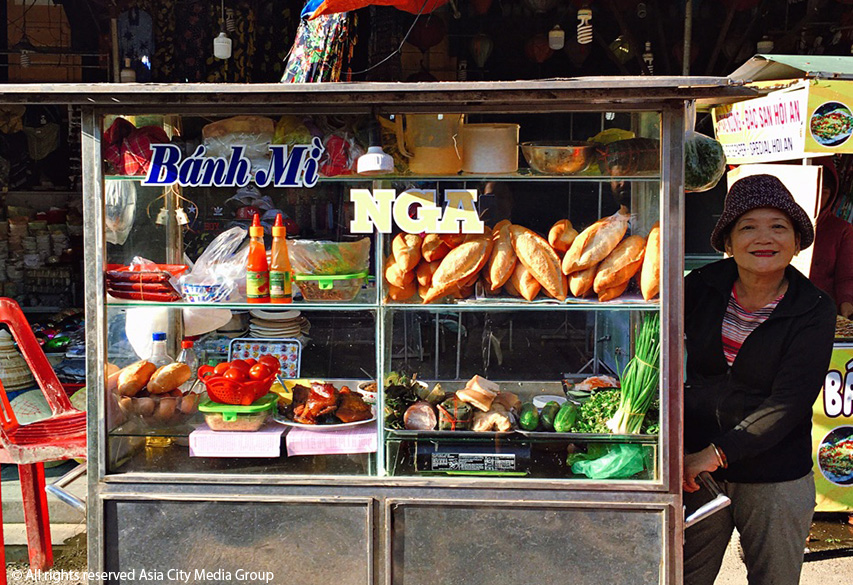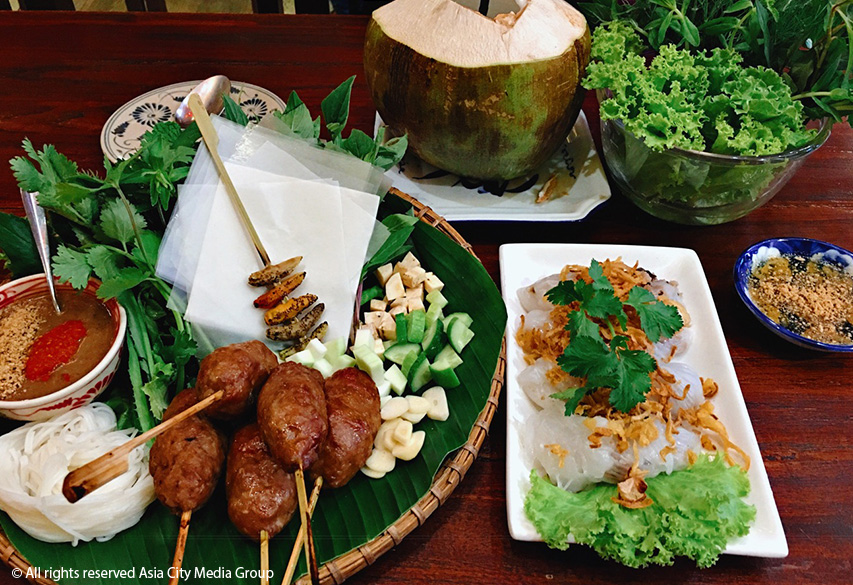 No holiday in Vietnam is complete without a heavy dose of food and it's hard not to be drawn in by the mouthwatering scents wafting from the many street-side food stalls lining the Thu Bon riverfront. Hoi An's famous cao lau are a mix of noodles, sliced pork and greens. Thanks to its reliance on special water from a nearby ancient spring, the local dish can't be replicated anywhere else and, while it's available at just about any restaurant in town, two of the best are Restaurant 339 (Tra Que St.) and a no-name street vendor on Nguyen Hue St. Instead of braving the queues at Anthony Bourdain's favorite, Banh Mi Phuong, banh mi lovers can hit up Madam Khanh (AKA "The Banh Mi Queen"), whose overloaded sandwiches come with killer sauce dripping down the sides. Another place well worth a visit is the tiny Ba Buoi, a locals-jammed shop-house that's been serving comforting plates of com ga (chicken and rice) since the 1950s. For something more modern, upscale and far from the bustling town center, Little Faifo serves fusion takes on Vietnamese classics, offering classy service, yet reasonable prices.

Shop like a Local

If you're looking to forgo the countless touristy shops and restaurants lining the small streets of Hoi An in favor of a more local experience, then head over to the Central Market. Here, you'll find everything from fresh fruit and food stalls (fish lovers can enjoy a great selection of freshly caught seafood—head there early in the morning to get first pick) to Vietnamese silk and tailor shops—which are far cheaper than the hordes of tailors who'll try to sweet-talk you as you wander the town. For some fine handmade Vietnamese textiles, Hoi An Silk Village showcases a large collection of silks weaved in-house on old-school wooden looms. You can also take a free silk tour to learn about the process, from harvesting the cocoons, to spinning and weaving.
---
Essentials

Where to Stay
The Sheraton Grand Danang Resort

Hoi An's charms are quaint but limited, meaning many visitors instead base themselves in nearby Danang at a beachside resort. One of the newest is the Sheraton Grand Danang Resort (goo.gl/kfqhQo), just 20 minutes' drive from Hoi An town. Its 258 rooms and suites (from B7,649/night) overlook the vast peninsula of Son Tra and come with a private stretch of beach. Once you're done exploring sleepy Hoi An, glitzy downtown Danang is within equal reach, while just 10 minutes' drive will get you to the stunning Marble Mountains. Prefer to stay in Hoi An? There's a colonial-luxe Anantara for roughly B9,000/night, as well as many affordable guesthouse options.

Getting There

VietJet (vietjetair.com) just relaunched its direct daily flights between Bangkok and Da Nang (from B5,782 return), which is around 40 minutes' drive from Hoi An town center. AirAsia and Bangkok Airways also fly the route.

Currency

100 VND = 0.13 THB