Five hours from Bangkok, Phitsanulok is like Ayutthaya without the crowds.
Phitsanulok is the Thai town of your sepia-filtered dreams. It's quiet and quaint—essentially, it's what Bangkok's not, and that's why you need to go. Don't expect entertainment hubs and a dolled up shopping area. Instead, embed yourself in an old way of life: rise early, walk the markets, grab a coffee, and queue toe-to-heel with other locals in the roti line. Visit in December and January, when the temperature is perfect for long wanders through the town's ancient temple complexes.
---
EAT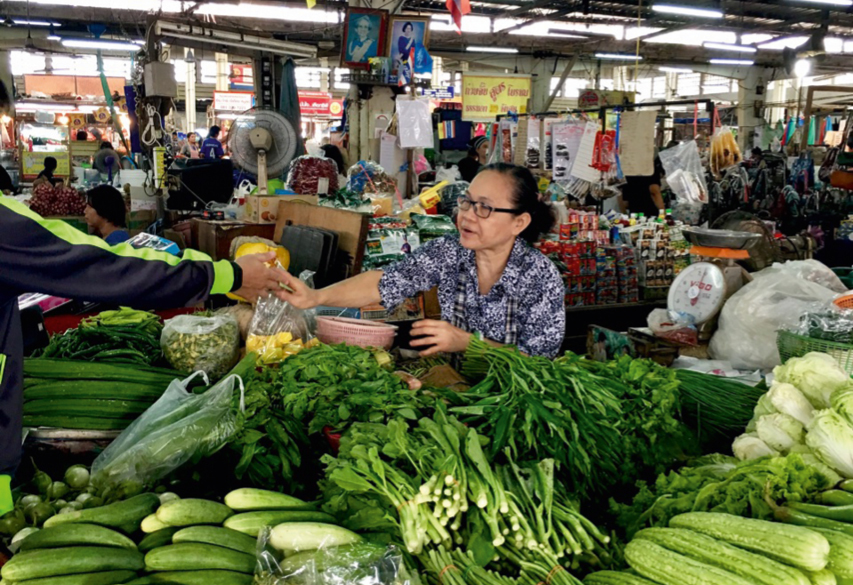 Talad Tai Morning Market
At 7am, this morning market is bustling with people folding traditional desserts into banana leaves, or frying batches of battered chicken, or stemming baskets of chilies. A bunch of bananas is a mere B25-B30, and B40 will get you an entire watermelon. At the market are some of the town's enduring food stands, such as a 40-year-old dessert place and a noodle stall that's at least 50.
Nureya Roti
For over a decade, Nureya (088-293-6887, open daily 7am-10pm) has been serving up the finest dough in Talad Tai. It's a family business: Dad cooks the roti, Mom douses it with condensed milk, and Son, off to the side, fries doughnuts. You'll find the classic "sugar&milk" (B10), sliced banana and eggs (B25), and the less common, savory mataba (Indian spiced potatoes, B35). Arrive before 8:30am.

Penang Steak Brasserie
If there's such a thing as hi-so dining in Phitsanulok, you'll find it at Penang Steak Brasserie (
www.fb.com/penangsteak
, open daily 10:30am-10pm). Once an electronics store, the space has been renovated in industrial style. The wine list is good, but the real draw of this Phitsanulok favorite is the combination of well-executed Thai classics and Thai-spiked Western dishes. That's to say nothing of its affordability compared to Bangkok's restaurants. Try the crispy German pork hock served with mashed potato and pickled radish (B249).
Wat Phra Si Rattana Mahathat
Wat Phra Si (known to locals as Wat Yai) has sat on the banks of the Nan River since 1357 (that's over 660 years). In the main pagoda is Phra Buddha Chinnarat, sheathed in real gold and crowned with a unique fiery halo. One of the most beautiful Buddha statues in Thailand, it draws Buddhists from across the country. A golden, Khmer-style prang completes the beauty of the temple. The temple is up a steep flight of stairs and, unfortunately, only opens to visitors during the month of January.
visit
Suan Chom Nan Park
The activities on display in Suan Chom Nan Park include exercising, painting, fishing and flirting. Run along the riverbanks or join the crowd of aunties in synchronized, aerobic dance. You can even try your foot at thakraw (a rattan ball game). If workouts aren't your thing, look for Coffee Mania (055-251-133, open daily 9am-10pm), an air-conditioned cafe in an old Thai house. It might look haunted from the outside (and, actually, from the inside too) but the coffee's good and cheap: lattes for B55 and mochas for B60.
Kaeng Song Waterfall
Located 40 minutes from town, Kaeng Song Waterfall is 150 meters wide and 10 meters high. The falls' many levels, streams and pools make favorite picnic places for families. Adults lounge on the banks while children dip in and out of the pools. Aug-Jan is the best time to visit because there's more water.
Phu Hin Rong Kla National Park
This national park offers a variety of terrain, from waterfalls to lush forests to gnarled rocks. The park is 130km from the town center and 1,617 meters above sea level. From 1967-1982, the Communist Party of Thailand was headquartered here. You can hike past the old meeting hall, the political school, even the caves where the communists hid from government forces. Entry costs B40 for Thais, but a hefty B500 for foreigners. If you're coming in the winter months, you may want to rent a tent and stay overnight. Call to make reservations at 081-596-5977.
Chan Palace
School boys discovered these ruins following a stray kick during a soccer game. A subsequent archeological excavation uncovered the home of King Naresuan—beloved king of Myanmar-battling fame. King Naresuan is believed to have lived here between 1584 and 1593, a time when the area was a key part of the Ayutthaya Kingdom. The site is now a historical museum, open daily from 9am-4pm and entry is free.
---
Party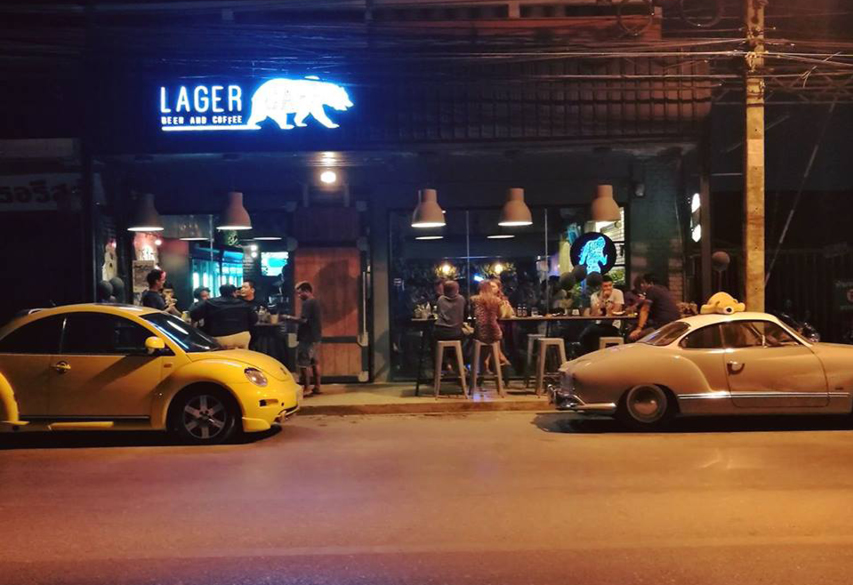 Camper Bar and Lager Cafe
Befitting our nostalgia-themed trip, the Camper Bar (
www.fb.com/camperngi
, open daily 6pm-midnight) occupies an old, wooden Thai-style building. Inside, it's funky-hippie: vintage pictures, colorful posters, dim lights and splintering wood walls. It's crowded on Friday and Saturday nights, so arrive early. Lager Cafe (
www.fb.com/lagercafePL
, oppen daily 10am-midnight) is a relative newcomer, and stocks an impressive selection of craft beers both local and imported. Get a seat by the big window. When night falls, the golden streetlights flood the bar—pretty romantic.
---
Essentials
Getting There and Around
Phitsanulok is 377km from Bangkok—about a five-hour drive. Phitsanulok Yan Yon (
busticket-th.com
) will get you there in six hours by bus, with prices starting at B600 for a round trip. Flying takes only 40 minutes (if you book early). Round-trip options include Nok Air (
www.nokair.com
, B1,898), AirAsia (
www.airasia.com
, B1,180) and Lion Air (
www.lionairthai.com
, B1,140).
---
WHERE TO STAY
BOUTIQUE
The Zense Boutique Hotel
This sleek, minimalist boutique stay also comes at minimal cost. B3,400 is all it takes to snag a pool-side room that also comes with its own Jacuzzi.
88/8 Moo 7, Sriharajdechochai Rd., Watchan, 055-335-233-4. www.thezensehotel.com.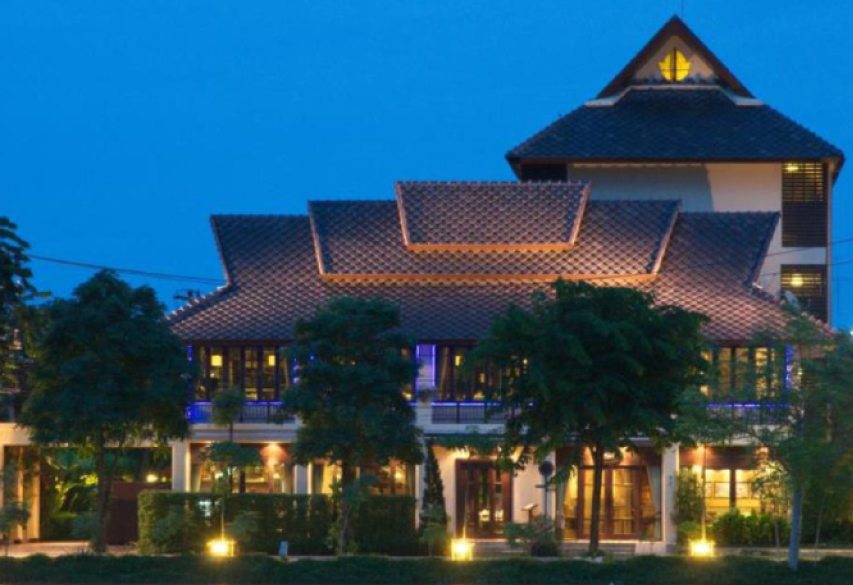 Yodia Heritage Hotel
Taking over a large, elegant house with a preponderance of dark wooden furniture, this is probably the fanciest hotel in town. Stay in one of two 78-sq-meter suites that connect directly to a swimming pool from B3,300/night.
BUDJET
Dragon River Avenue Hotel
Set on the riverside, this hotel decked out in bright orange and neutral tones is just a short walk to Wat Phra Si Rattana Mahathat, Chan Palace and Suan Chom Nan Park. Room rates start at B1,090/night.
---
For the latest travel news around Thailand and Southeast Asia follow BK Escapes.