Anthony Bourdain's a big fan, apparently.
Naughty Nuri (www.naughtynurisseminyak.com) started life in Ubud, Bali, as a small restaurant serving martinis ("the best in the world," Anthony Bourdain supposedly scribbled in their guestbook) and good ol' American barbecue spruced up with Balinese-inflected spice rubs.
The American-Indonesian couple behind the venture have since taken the show on the road to Australia, Malaysia, China and, now, Thailand. Arriving in Phuket's bustling Patong district, the huge, 500-person-capacity venue ticks all those Balinese beach-shack boxes: wooden accents, open-air seating, rhythmic live bands and fleet-of-foot waitstaff.
Aside from a succulent racks of ribs (B450), you'll find Indonesian dishes like satay lilit (minced pork on sugarcane sticks, B230) and babi guling (B1,600), golden-brown suckling pig with crisp-like skin to go with those potent drinks.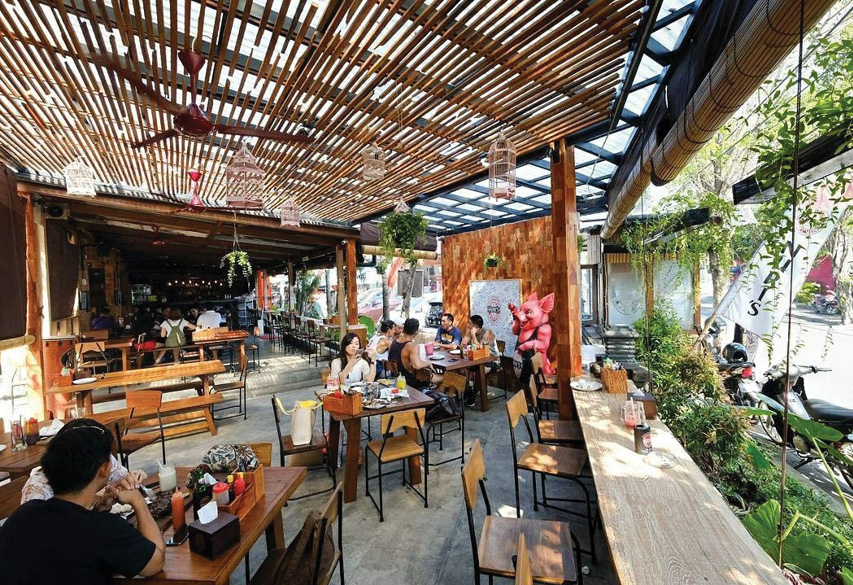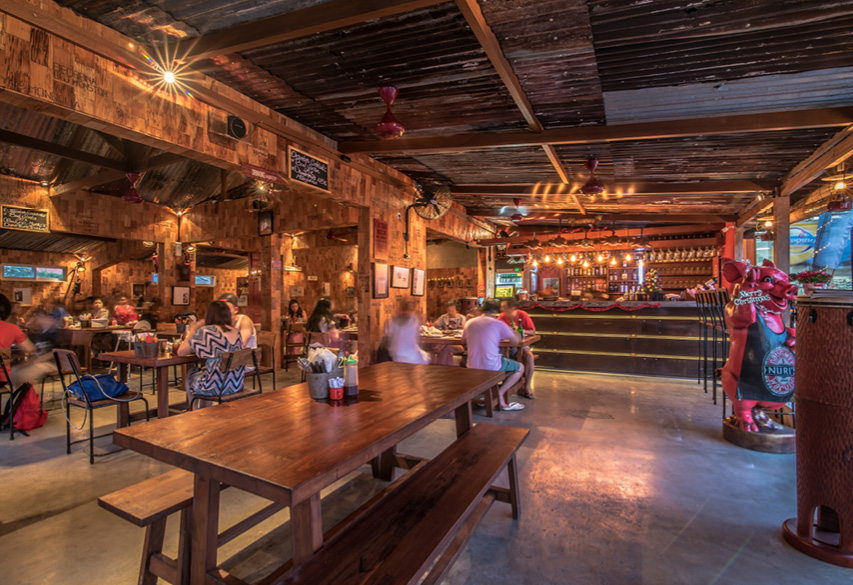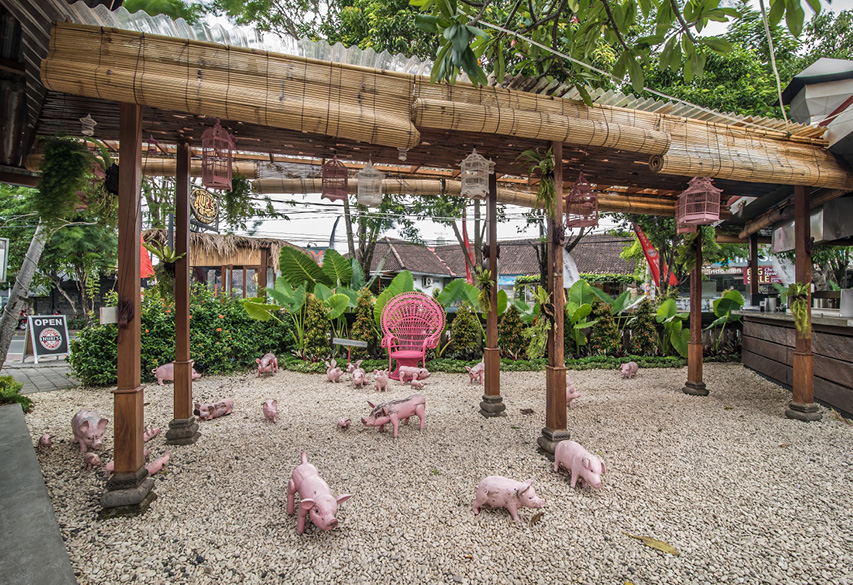 Credit: www.naughtynurisseminyak.com, id.pinterest.com/naughtynuri
---
For the latest travel news around Thailand and Southeast Asia follow BK Escapes.