Under a two-hour drive from Phuket International airport, you'll find a peaceful little beachtown, Khao Lak, in Phang Nga province. You might have heard of Khao Lak as a location to catch speed boats to the Similan Islands or, in more recent years, surfing at Memories Beach and their bar.
But, Khao Lak has much more to offer and there are things to do all year round, including diving (summer), surfing (monsoon season), and kite surfing (winter).
Think of Bali, Indonesia, but 15-20 years ago. Khao Lak is a developing town that is still quite far behind, so expect real locals, no shopping malls, and very few Thai tourists. Because it's still developing days, taxi and Grab are limited and quite expensive, so it's best that you rent a car at Phuket Airport (nearest airport) and drive up to Khao Lak and keep the car for your entire trip.
For places to eat, an absolute must-visit is
Khanom Jeen Pan Tae
—a khanom jeen buffet place that is only B80 per person for all you can eat khanom jeen. But that's not even the highlight; you first order at the counter, then you have to pick up your tray and do a mini hike down the natural stone stairs to the waterfall—and that's where you sit and eat.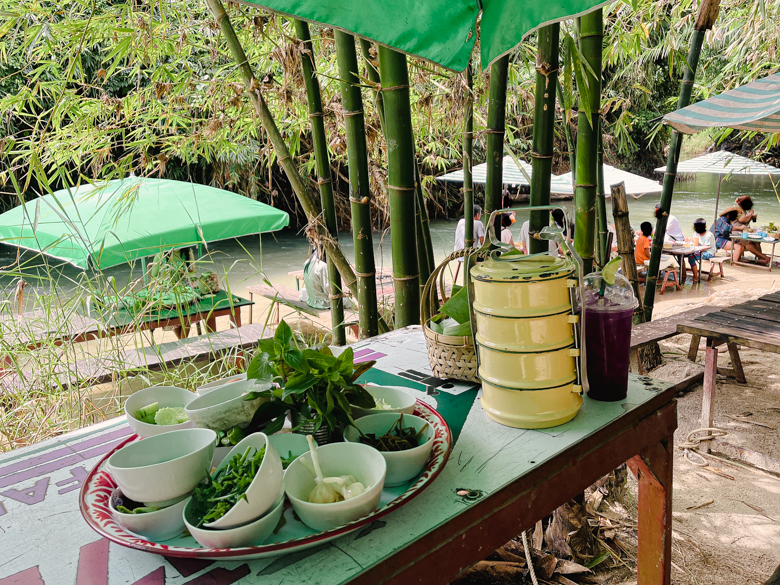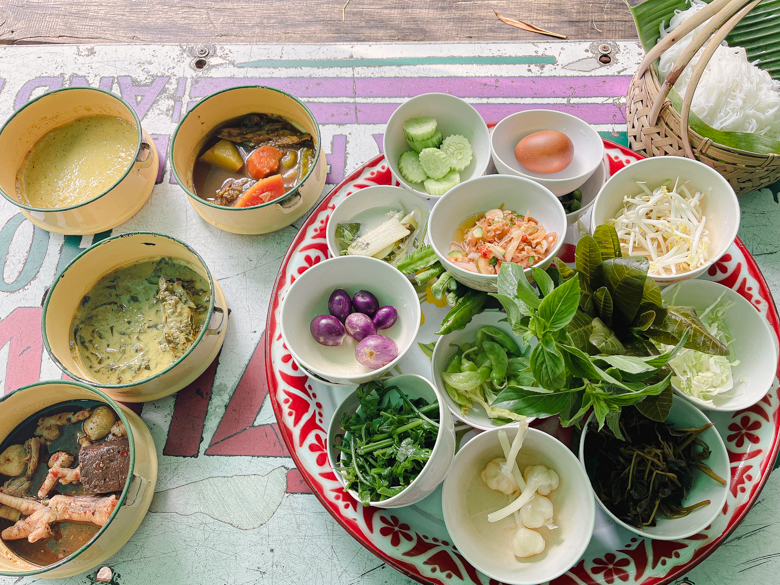 Yentafo lovers have to visit
Yentafo Ta Liam
[Yentafo Uncle Liam]. Pay B50 to B60 for the best yentafo you'll have ever had in your life. Uncle Liam started selling yentafo first on a truck, driving around for more than 20 years before settling down at his current alfresco spot.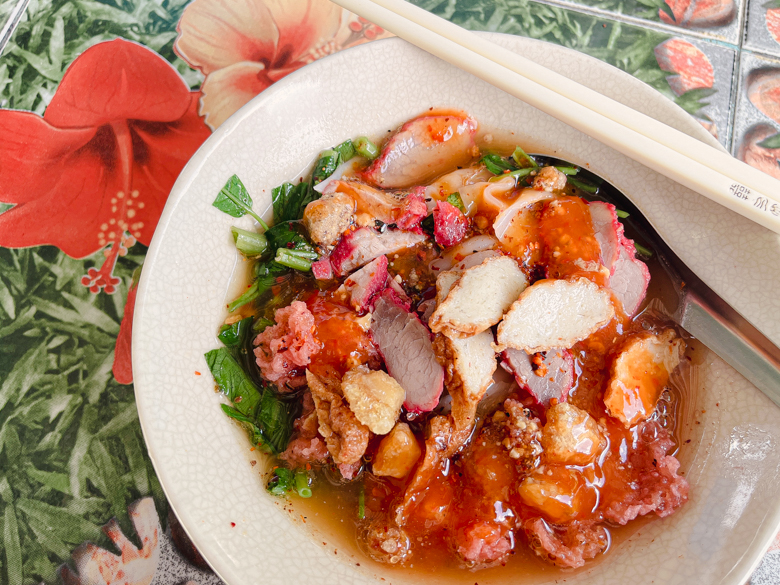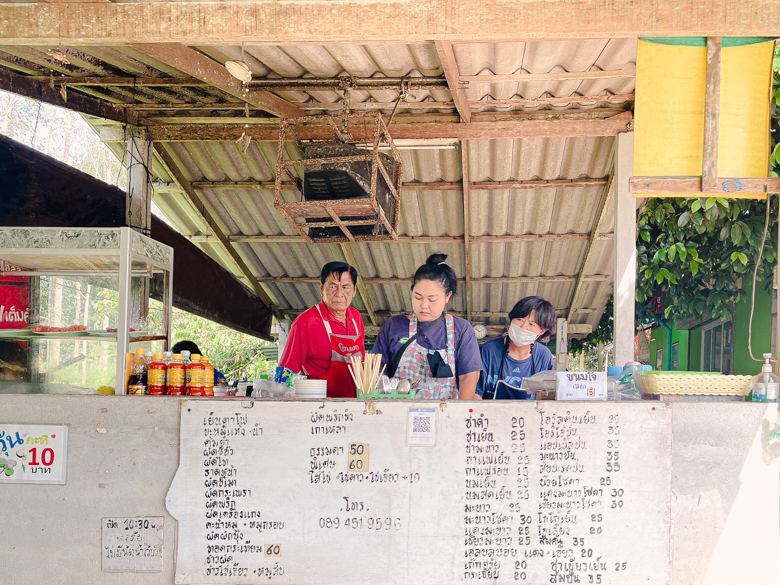 While it's almost impossible to find good coffee by the beachside in Phuket (unless you go into Phuket Old Town), the coffee culture in Khao Lak is more trendy.
The Place Khao Lak
acts as a coffee shop, gift shop, and hostel where all the cool kids hang out. You'll even find
Kad Kokoa
chocolate there.
Stay at JW Marriott Khao Lak Resort Suites, the new expansion located on the same plot of land as JW Marriott Khao Lak Resort and Spa. The Suites come with 52 new two-bedroom suites that range from 89 to 111 square meters, ideal for staying as a big group of friends or family. This property also comes with a 2.4-kilometer long swimming pool and 11 restaurants and bars. Head over to Olive on Saturday evening for a barbecue buffet (B1,490).
Their two-bedroom pool villa with a swimming pool and oceanfront that sleeps up to six people includes breakfast and is priced at B54,300 per night. The Deluxe Lagoon with pool access sleeps up to three people, and will set you back at B6,800 per night including breakfast. For booking and more information, click
here
.