Taking its name from the crunchy pork cracklings it sprinkles on all its dishes, Kak (goo.gl/27LevF) is a tiny hut—and we mean tiny—hidden down a small side street of Phuket's Yaowarat that's causing a stir for its menu of Thai single-dishes.
Little more than wooden slats and a thatched roof of dried palm leaves, this surf shack-look-alike doles out classics like mixed crispy pork belly and grilled pork noodles (B70) and stir-fried noodles with chicken topped with crispy pork (B60).
The place is often packed to the rafters with locals, but if you're lucky you can claim one of the bar stools out front. Open daily 11:30am-2pm for noodles only, and 3-7pm for rice-based dishes.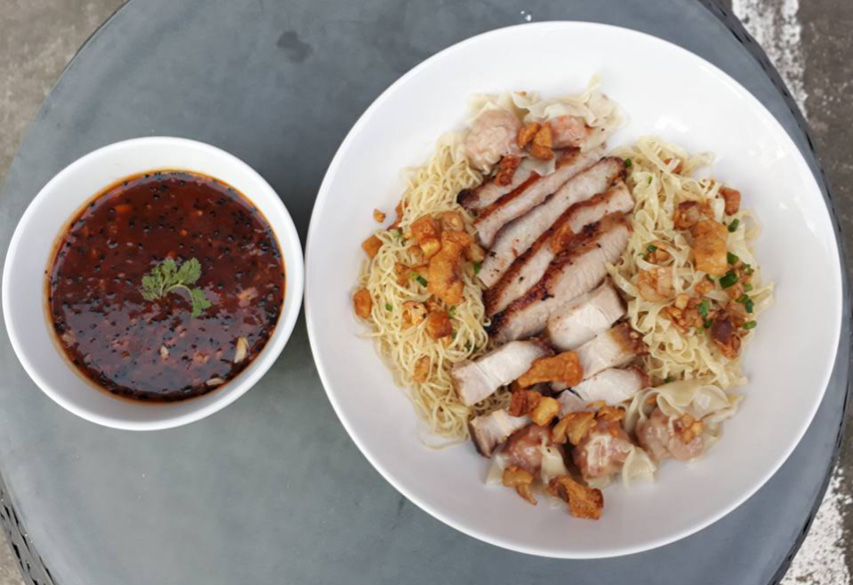 ---
For the latest travel news around Thailand and Southeast Asia follow BK Escapes.