If you're looking to get away from the droves of tourists that hit Thailand's southern islands, then a visit to Trat should be top of your list. Located on the border with Cambodia, Trat province is a mere five hours' drive from Bangkok. It's best known as the home of well-trodden Koh Chang, but venture a little further from the shore and you'll hit neighboring Koh Mak—the type of island paradise that you thought was lost to the history books. Billed as Thailand's "eco island," Koh Mak actively discourages the party goers that frequent the likes of Koh Phangan and Koh Tao, instead aiming to appeal to those seeking culture, tranquility and nature.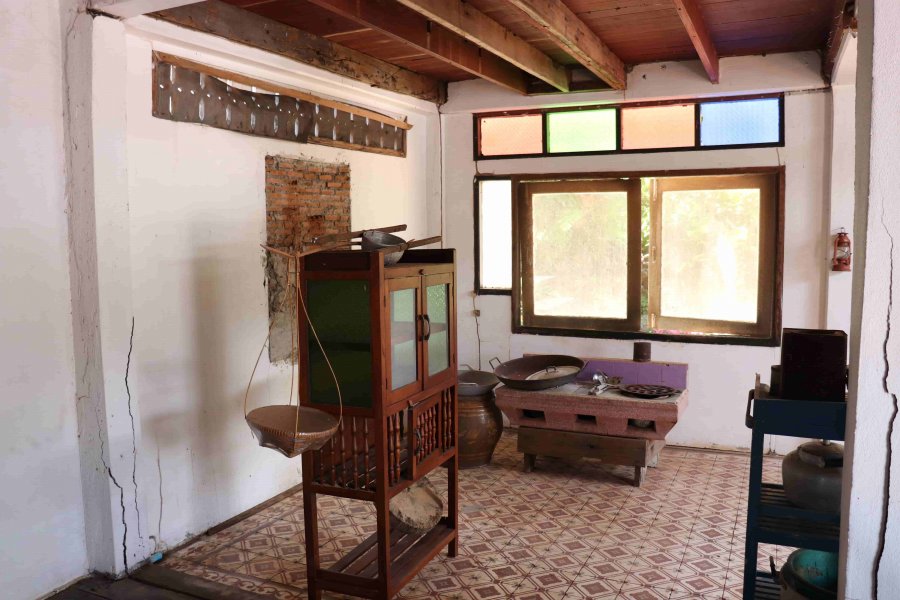 Koh Mak Museum
To understand Koh Mak, you must first delve into the island's history. Koh Mak Museum (Ao Nid Pier. Open daily 10:30am-5pm. Free entry) takes over the charming, century-old, rickety wooden home of one of Koh Mak's five wealthy founding families, who still own 90 percent of the island to this day. The eclectic mix of local artefacts—tableware, old photographs, retro telephones—is brought to life in Thai-language tours led by owner and family member Tanin Suttitanakool, punctuated with personal anecdotes.
One such story tells of the first foreign visitors to the island in the late '60s—a group of Germans who heard about Koh Mak through islanders studying abroad. On arrival, they found the island devoid of electricity—ergo, devoid of their lifeblood: cold beer. To rectify the situation, Tanin's father embarked on what was in those days a 14-hour mission to the mainland and back. Over the years to come, the Germans would arrive with an ever larger group of travelers eager to discover what they'd dubbed the "Lost World," thanks to Koh Mak's absence at the time from world maps.
After you've had your fill of history, head to the family's neighboring Koh Mak Seafood Restaurant (089-833-4474. Open daily 10am-9pm) for a feast of pla neung manao (steamed fish with chili and lime, B390) and gaeng pa Koh Mak (hot seafood curry with coconut milk, B180) and fresh scallops with green peppercorns.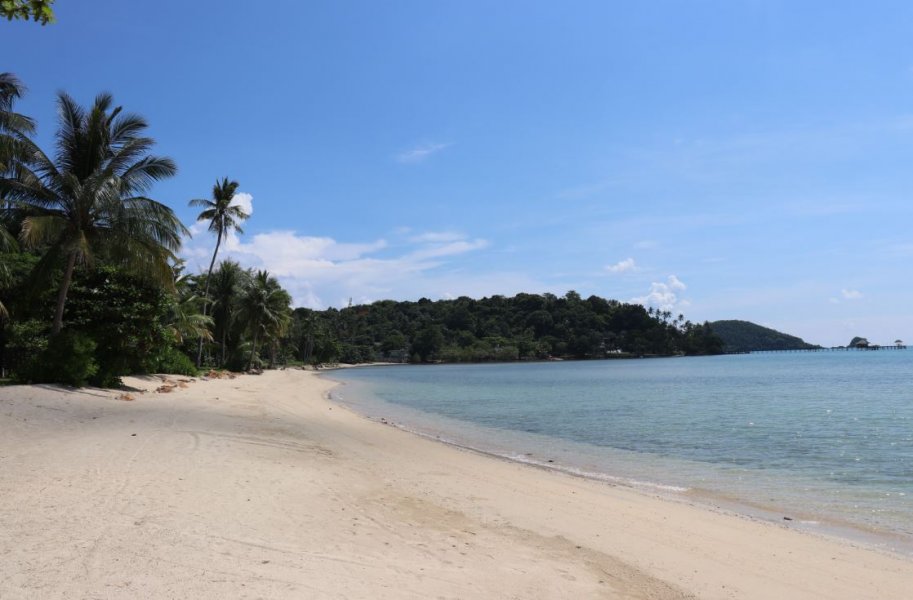 Low Carbon Initiative
Though these days Koh Mak welcomes around 120,000 visitors per year, the island feels secluded even during high season (Oct-May) thanks to limited development along its coastlines. This is something the locals are fighting hard for through the sustainability-driven Local One Project.
On top of promoting renewable energy, recycling and efficient use of water, the initiative aims to foster sustainable tourism by embracing traditional ways of life and fighting against the larger resorts' wishes to extend high season. Through their low carbon project, they hope to attract a small number of visitors who share their vision rather than succumbing to mass tourism.
Following 10 years of debate, the island's inhabitants have agreed on a set of rules, which include the prohibition of foam packaging; the discouragement of engine-powered water sports such as jet skis and banana boats; opposition to tourists bringing vehicles to the island; avoidance of agricultural chemicals; and a ban on 24-hour convenience stores (that's right, no 7-eleven!). They're also seeking to expand the use of renewable energy; at present, around five-10% of the island's power comes from solar.
Get Involved
Visit Koh Mak Resort's Organic Garden (089-600-9597) to see orchards filled with chemical-free fruits, vegetable patches and sustainable honey farming—all of which is put to use in the resort's restaurant.
Go cycling – Thanks to Koh Mak's relatively flat terrain, the island is easily explored by bicycle (rental from B150/day), so ditch the moped for a breezy ride through shaded rubber plantations, golden temples and strikingly verdant greenery. Be sure to end your journey at sunset at Coco Cape Bridge—a ramshackle wooden pier jutting into the ocean with a bar at the end (Chang, B80).
Kayak to Koh Kham – Rather than take a long-tail boat, hire a kayak from Seavana or Koh Mak Resort (Ao Suan Yai) and paddle 30 minutes to the small private island of Koh Kham (B100 entry), where white sandy beaches are punctuated by striking black volcanic rock, with waters ripe for snorkeling.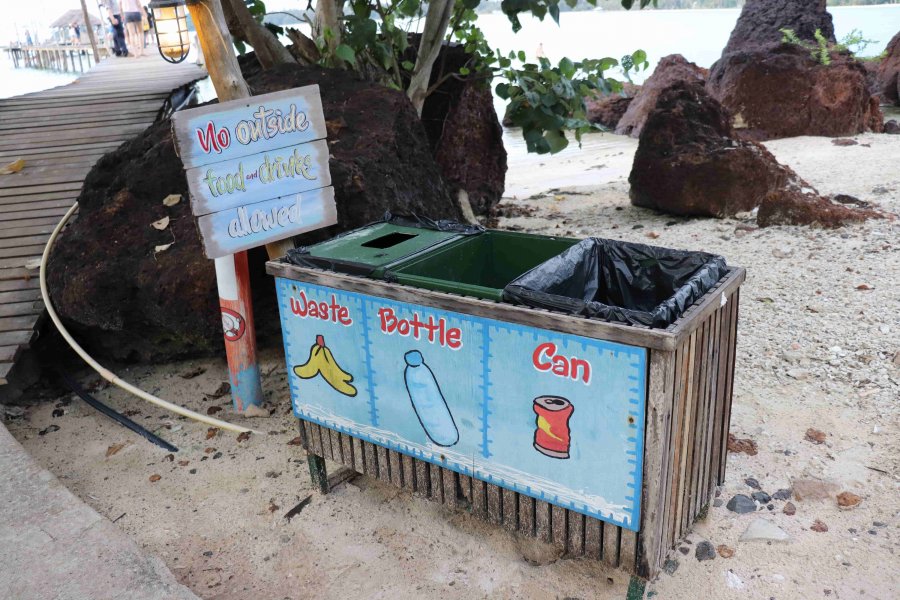 Pick up trash – An official trash collection group, Trash Hero (www.trashhero.org), meets at 9am every Saturday at Coco Market.
BYOB! – If history's taught us anything, it's to bring our own beer. Jokes aside, there are convenience stores on the island, but these close by 9pm—so be sure to stock up in good time. Though the island is not prone to partying, most resorts have on-site bars that serve into the night.
Getting There
Bangkok Airways flights to Trat cost upwards of B4,000 return, though you can reach the province in as little as four hours by car. For a greener way, brave the five-hour bus from Ekkamai to Laem Ngop Pier (B250 one-way), where boats to Koh Mak run regularly from 10:30am to 4pm in high season (B450 one-way for one-hour speedboat, or B200 for three-hour slow boat)—during low season (Jun-Oct), check ahead for timings.

Where to Stay
Located on the quiet and pristine Ao Suan Yai beach, Seavana Beach Resort Koh Mak's palm-fringed boutique accommodations and beachfront infinity pool offer the perfect place to kick back. A Superior Double Room costs B3,300 including breakfast, while the Beachfront Suite features a private sea view garden and outdoor hot tub for B5,900.
Mainland Trat
Once back on terra firma, take a tour with the Ban Tha Ranae community (B300/person; call Khun Saichon Sunet on 08-1161-6694 to book). Here, the Tourism Authority of Thailand are encouraging locals to boost their income by embracing sustainable tourism.
On a day tour, traditional weaving and natural tie-dying demonstrations are followed by a magical journey into the mangrove forest, where you'll walk across a seemingly endless bed of fairytale-like mangrove roots snaking as far as the eye can see. To add to the fun, the locals have set up a natural 10-pin bowling alley in the forest. Finish by sampling rare local delicacies such as fried mangrove leaves and life-lengthening herbal tea made from Hydnophytum formicarum. You can also opt to spend the night at their homestay from B890/person, including the tour and three meals.
Mangrove forest, Ban Tha Ranae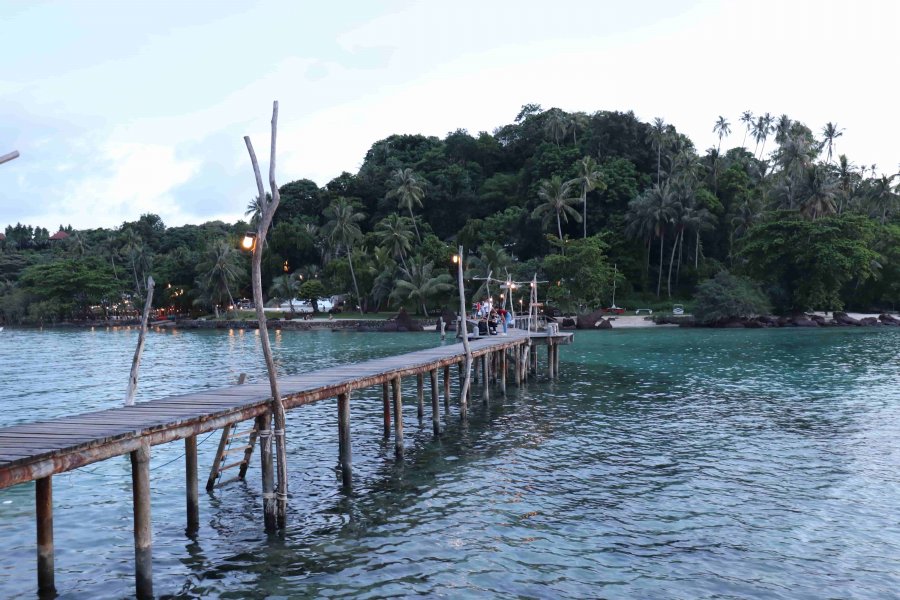 Coco Cape Bridge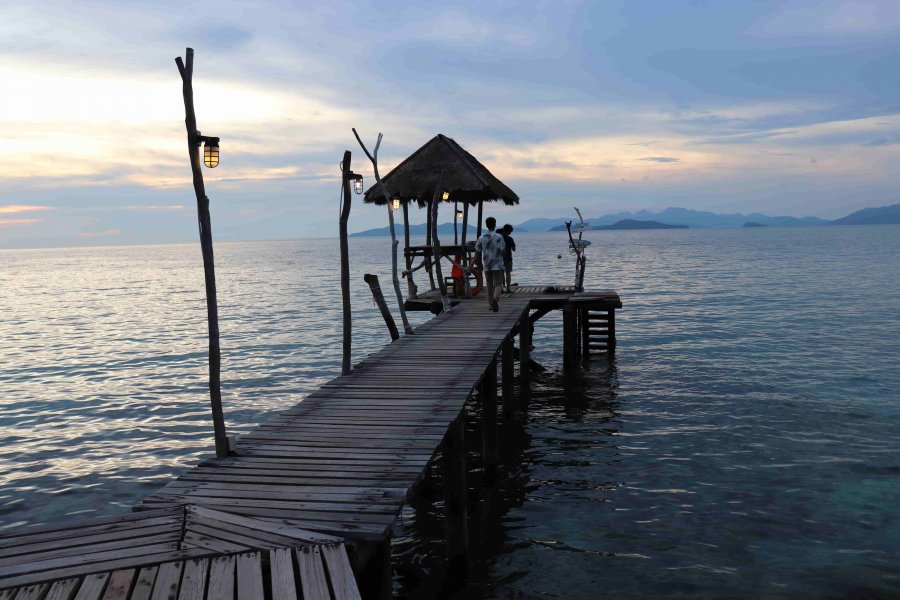 Coco Cape Bridge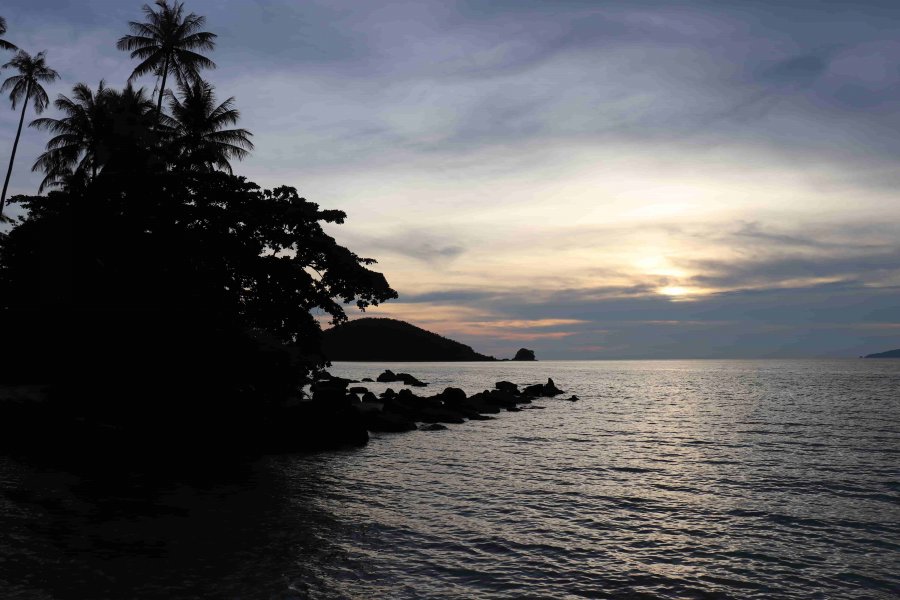 Coco Cape Bridge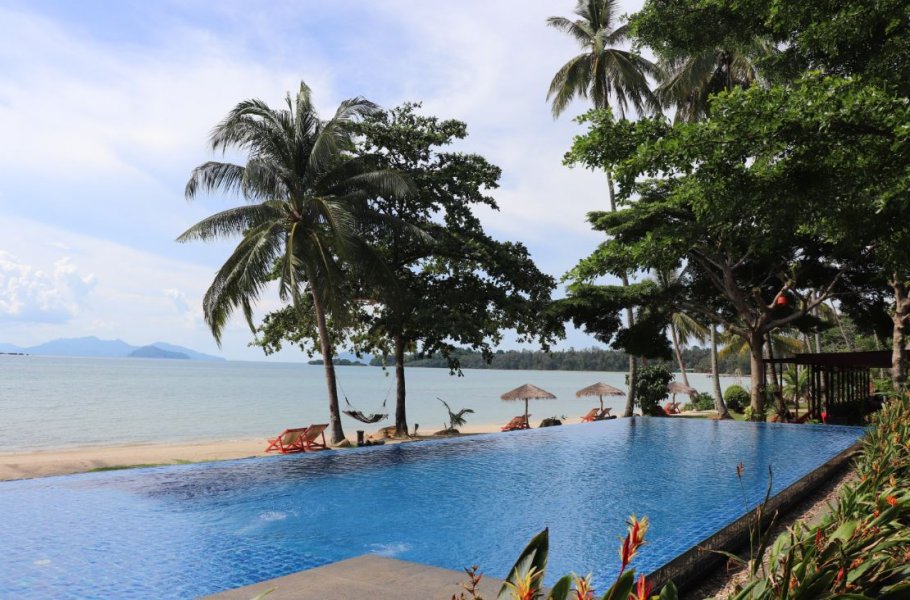 Seavana Beach Resort Koh Mak
Seavana Beach Resort Koh Mak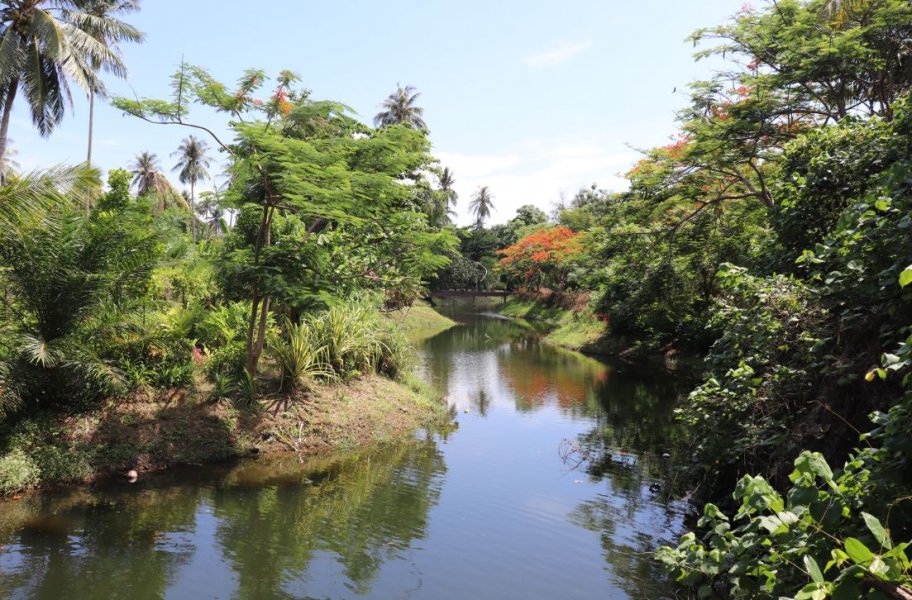 Seavana Beach Resort Koh Mak