A guide to Chiang Mai's coolest street. Nope, it's not Nimman.
The eastern bank of Chiang Mai's Ping River is flanked by one of the city's most historic neighborhoods, Charoenraj Road. Home to a diverse mix of ethnicities—Thai, Indian, Chinese, Burmese, Pakistani—this culturally rich community has harmonized around an old-school vintage vibe, a little different to Nimmanhaemin's modish hipster feel. Try out a slower pace of city living this winter with our neighborhood guide.
Retail Therapy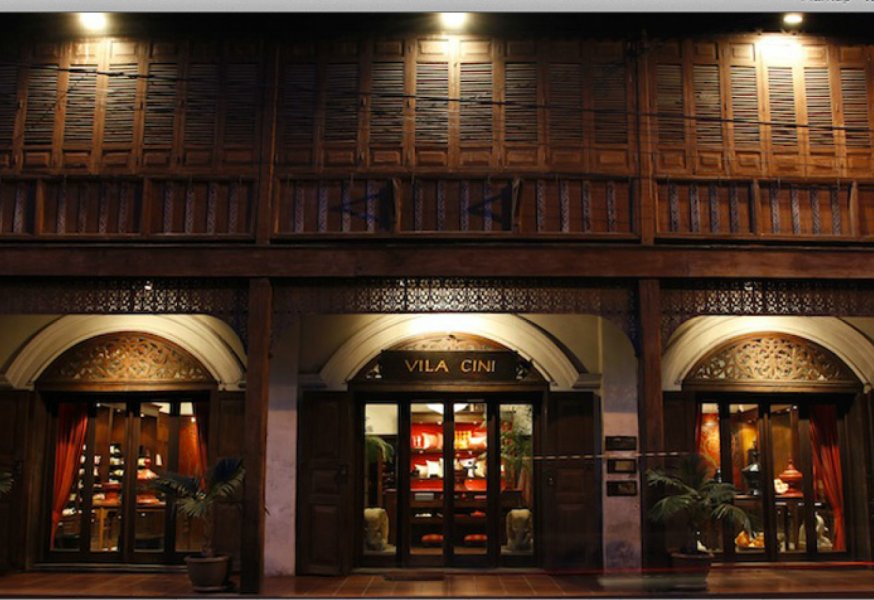 Villa Cini. Credit: www.facebook.com/vilacinichiangmai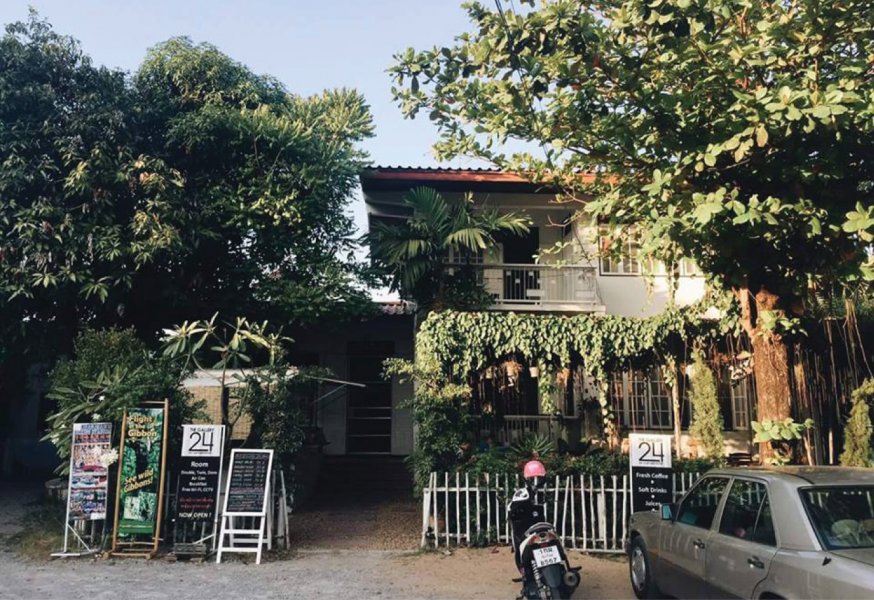 The Gallery. Credit: www.facebook.com/thegallery24chiangmai
This area is packed with boutiques selling local crafts, antiques and souvenirs. Similar to Bangkok's Jim Thompson House, Vila Cini (30-34 Charoenraj Rd., 053-246-246. Open daily 8:30am-9pm.) takes over a stunning teakwood house, featuring a great selection of well-crafted textiles and silks—mostly from high-end brands like Living Space, Nova and Ginger—plus Chinese and Thai-Lanna antiques. For fun, unique and creative locally handcrafted jewelry, head to Crafitti (173 Chareonraj Rd., 086-506-6244. Open daily 11am-7pm.), or to explore an array priceless treasures, from locally-made textiles and art to ceramic works, check out Tree House (152 Charoenraj Rd., 053-245-965. Open daily 8am-6pm.) If you're tight on time, head to The Gallery (25-29 Charoenraj Rd., 053-248-602. Open daily noon-11pm.), an all-in-one spot for souvenirs, arts and crafts that has its own onsite Thai restaurant, all housed within a unique wooden house dating back to the late 1800s.

Temple Hopping

Central to the community, Wat Ket Karam (Charoenraj Rd., 053-243-550. Open daily 9am-4pm) played an integral historical role as a boat landing for those incoming from Rattanakosin (Bangkok); now, it serves as a prime example of the architecture of the Sam Fang Kaen era (1401-41) and a haven for dogs—its dedicated animal. Located close by, the Sri-Guru Singh Sabha Temple, founded back in 1909, represents Chiang Mai's first Sikh temple (134, Charoenraj Rd., 053-246-537. Open daily 7am-5pm).

Local History

Around the back of Wat Ket Karam, don't miss the century-old ex-monk's residence that now plays host to Wat Ket Karam Community Museum (Charoenraj Rd., Wat Ket, 053-248-604. Mon-Sat 8am-4pm. Free entry), providing a glimpse into Chiang Mai's rich past with its collection of local artefacts and antiques, including old photographs, plus Chinese, Burmese, and Thai artwork.

Spa Time

Inside the boutique resort of the same name, RarinJinda Wellness Spa (14 Charoenraj Rd., Wat Ket, 053-247-000. Open daily 9am-midnight) offers a variety of treatments ranging from traditional Thai massage to aromatherapy and hydrotherapy—try the 60-minute Splashy Vichy Massage, which sees your whole body massaged by warm jets of water.
Gallery Hopping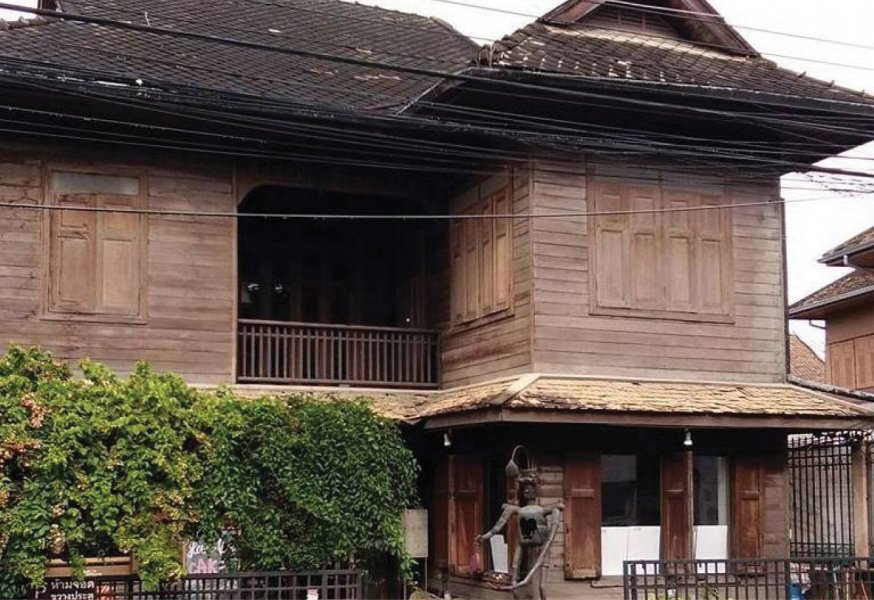 The Meeting Room Art Cafe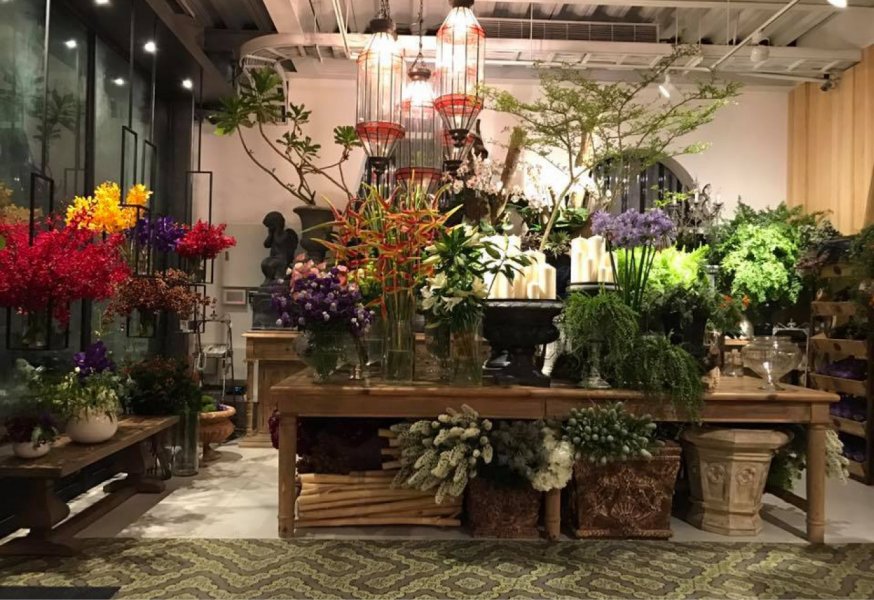 Woo Cafe Art Gallery
At
The Meeting Room Art Cafe
(89 Charoenraj Rd., 080-627-9219. Open daily 10am-8pm), the gallery showcasing local artists is almost secondary to the meeting space in which it is housed, where artists and visitors gather to talk about music, art, life—you name it—often with a cup of coffee and a fresh pastry in hand from the in-house bakery, Melt Away. Just over the road lies the rustic
Woo Cafe Art Gallery
(80 Charoenraj Rd., 052-003-717. Open daily 10am-10pm), where you can enjoy cake and coffee amid hanging ferns before shopping for handmade crafts and art from their rotating exhibitions.

Cafe Culture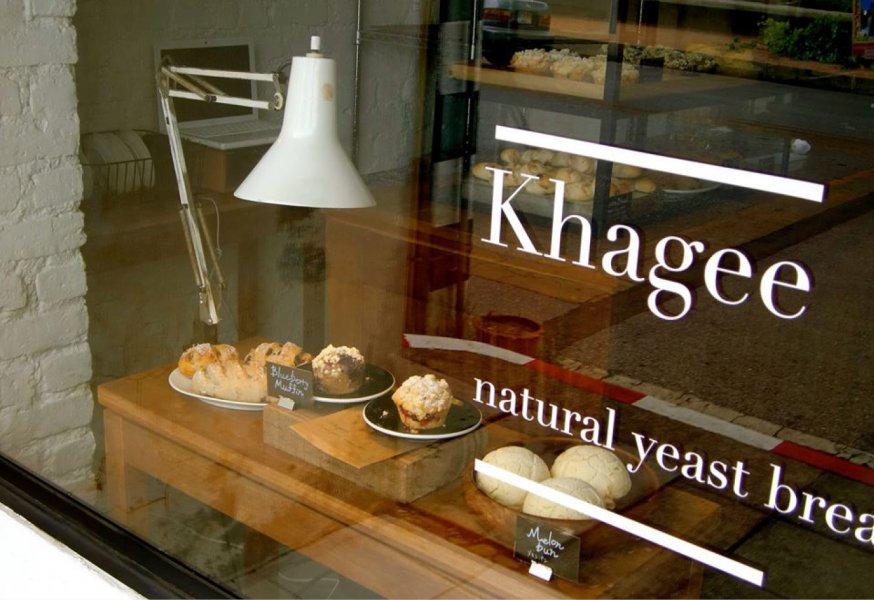 Khagee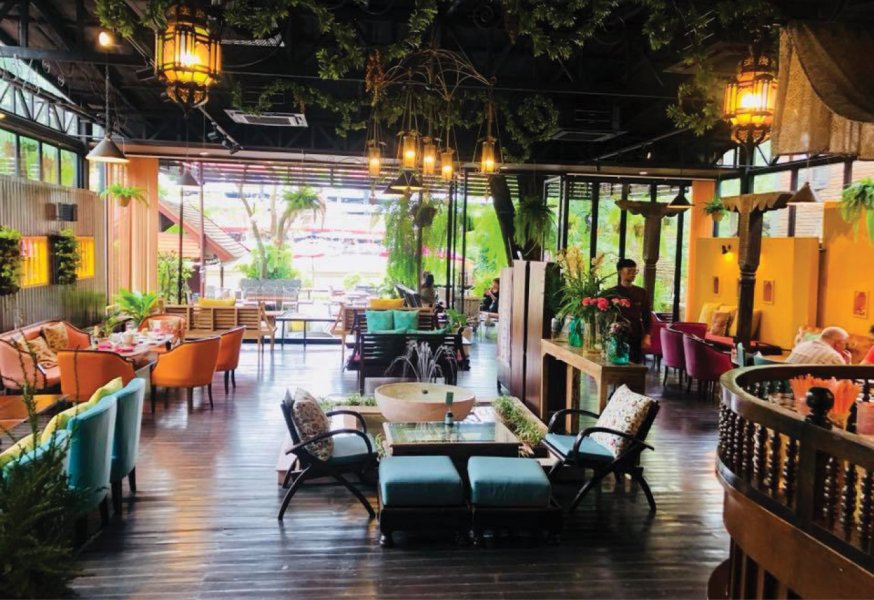 Vieng Joom On Credit: www.facebook.com/ViengJoomOn
Head to
Khagee
(29-30 Chareoenraj Rd., 082-975-7774. Open Wed-Sun 10am-5:30pm) for fresh cakes and natural yeast bread baked onsite daily, where large windows and white-washed walls make for the ideal laid-back spot to while away an afternoon with a mellow caramel latte (B50) and an oozing custard bun (B55). Tea-fanatics can't miss the kitsch riverside teahouse
Vieng Joom On
(53 Charoenraj Rd., Wat Ket, 053-303-113. Open daily 10am-7pm), which translates as "pink city." Inside, feminine flowing drapery, hand-painted walls and floral pillows provide the perfect surrounds to enjoy a romantic pot of Love Tea and a sinful slice of blueberry cheesecake.

Culinary Adventures

For a light bite, seek out John Wat Ket (across from Wat Ket Karam. 053–243-157. Open Mon-Sat 7am–4pm), a 30-year-strong family business that's a must-hit spot for its steamed rice dumplings, which are filled with crunchy crushed peanuts, minced pork and pickled radish. For a late-afternoon glass of wine, head to riverside eatery and bar On the Ping (49 Charoenraj Rd., Wat Ket, 053-242-588. Open daily 7am-11pm), which plays host to live jazz bands every Friday and Saturday and offers a menu of pleasing Thai and Western staples from the adjoining boutique hotel. For a relaxed, informal but seriously fun night out, check out The Good View (13 Charoenraj Rd., Wat Gate, 053-302-764, 053-241-866. Open daily 10am-1am). This Chiang Mai institution is a cavernous, semi-open-air bar-cum-restaurant-cum-live music venue that always seems to be bursting at the seams. Book early if you want to get a table out by the water.
Where to stay
X2 Chiang Mai Riverside Resort

Situated right on the riverbank, this resort takes inspiration from Wat U-Mong, Chiang Mai's Lanna-style temple known for its maze-like tunnels. Red brick walls and carved pathways blend with modern design elements and facilities like a pool, rooftop gym, and bar with views over Doi Suthep and the city. Its 30 rooms and suites start from around B7,000 a night. 369/1 Charoenraj Rd., Wat Ket, 053-931-999. x2resorts.com/resorts/chiang-mai-riverside

Sala Lanna Chiang Mai
Sala Lanna offers a peaceful riverside location with simple modern decor enlivened by Lanna textiles and wood furniture. There are 15 rooms available, offering one of the most beautiful views of the Ping river from spacious balconies and the signature freestanding bathtubs. The scenic views continue at the onsite restaurants, On the Ping riverfront eatery and bar, while the al fresco rooftop bar takes it one step further with its panoramic views over Chiang Mai. Rooms from B3,173 a night. 49 Chareoenraj Rd., Muang, 053-242-588. www.salalanna.com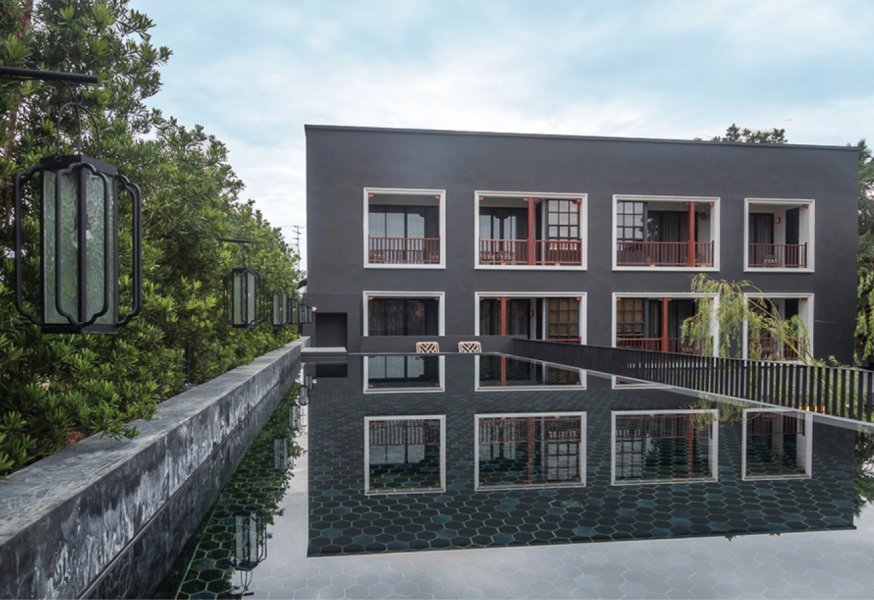 Credit: www.hotelartists.com/pingsilhouette
Ping Silhouette Hotel des Artists
This gorgeous modern-Chinoiserie-style riverside hotel plays host to an interior courtyard that looks straight out of China with its bonsai trees and pond. They also have a tea house and bistro offering Asian food, from stir-fried noodles with red date, to Taiwanese cheese bread and northern Thai nam prik noom (green chili paste). Rooms start from around B3,950. 181 Chareonraj Rd, Wat Ket, 053-260-666. www.hotelartists.com/pingsilhouette