Rolling green hills as far as the eye can see.
At De Capoc Resort (www.fb.com/decapocresort) there's no premium for a stunning view of rolling green hills and Khao Koh's wind farms.
Because of the resort's small size, the rooms all face outward onto an unobstructed landscape. In the main, two-story building are the deluxe one- and two-bedroom suites (from B2,500/night). Nestled in the hillside below are five hillside villas (B4,500/night), each of which has the added comfort of a mesh balcony mere steps from the bed—the perfect place to watch a sunset with a beer in hand.
Inside, the square, modernist look meets natural textures of stone and wood, and the bathroom in the middle of the villa is a glassed-in room with a tree growing beside it.
The pool and restaurant in the main area mean you don't have to go anywhere else on your weekend getaway.
Khao Koh is in Petchabun province, about five hours from Bangkok.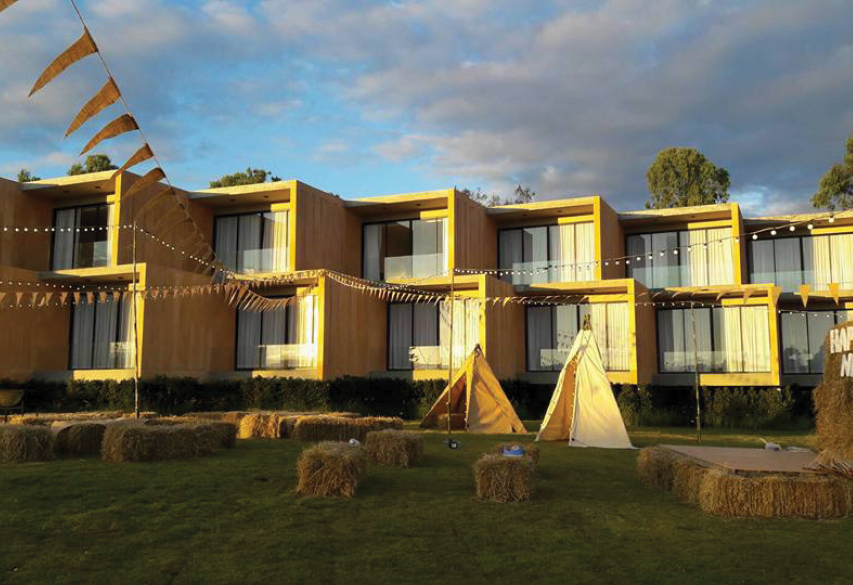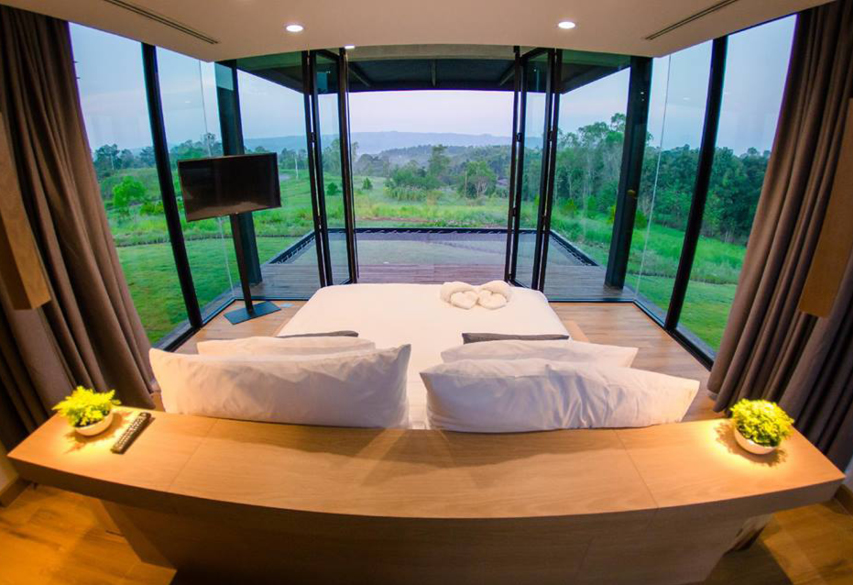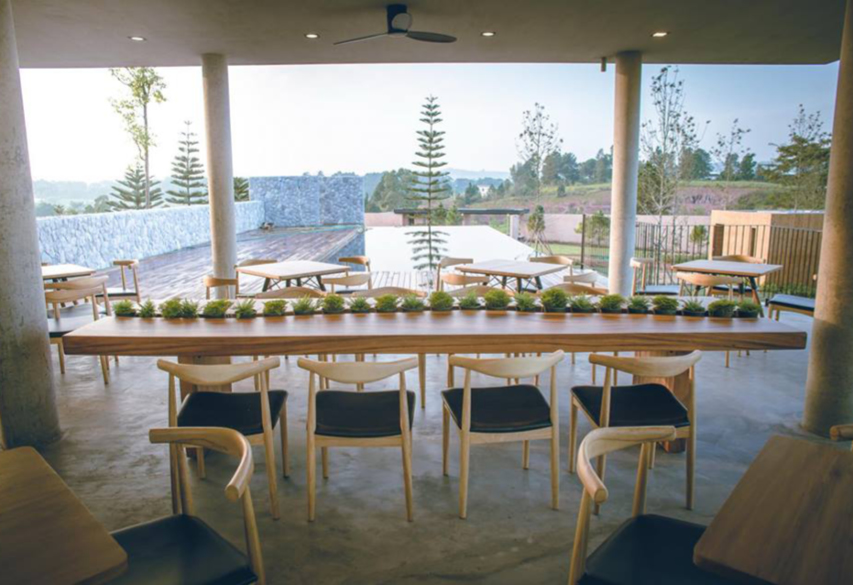 Credit: www.fb.com/decapocresort
---
For the latest travel news around Thailand and Southeast Asia follow BK Escapes.