Imagine a wedding out in a house surrounded by rice fields—got it? The stuff of dreams are everyday realities to celebrity couples, in this case Peck Premmanat and New Napassorn, who built such a venue for their wedding.
Now happily married, they've transformed the place into Brandnew Field Good (www.fb.com/brandnewfieldgood), a cafe and restaurant with a neighboring homestay called Baankaiho.
Getting to the venue requires traipsing the raised boardwalk, which at night is lined with fairy lights. The cafe serves standard-issue drinks, while the restaurant focuses on traditional Thai dishes.
The homestay is divided into two rooms: the Panorama Suite for B3,900/night and the slightly smaller Deluxe for B2,800.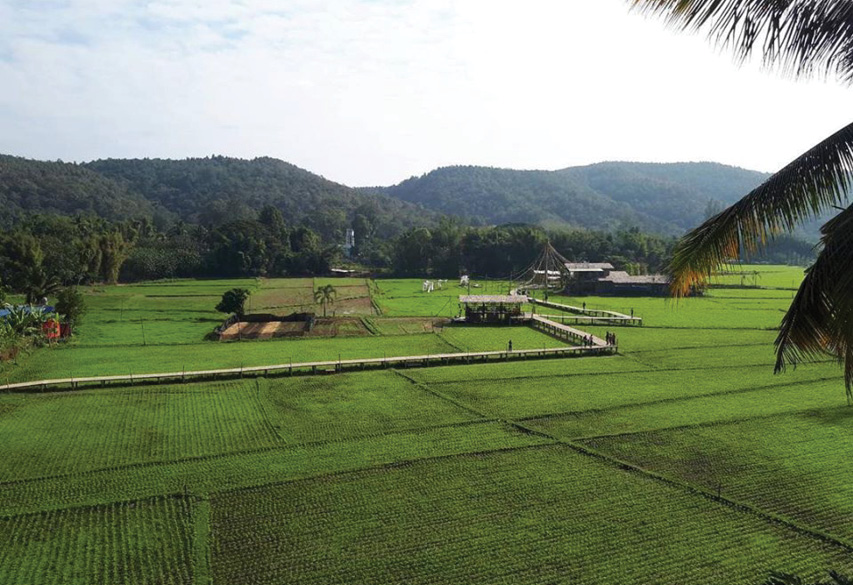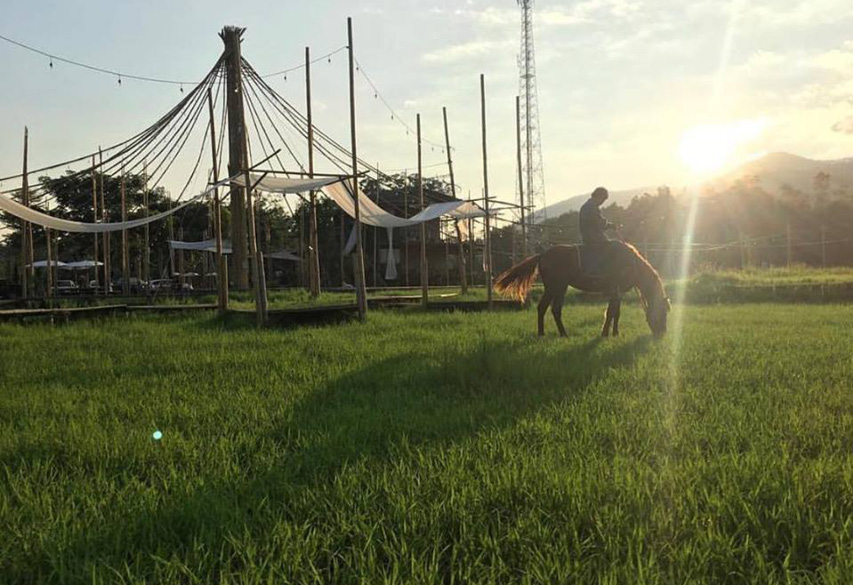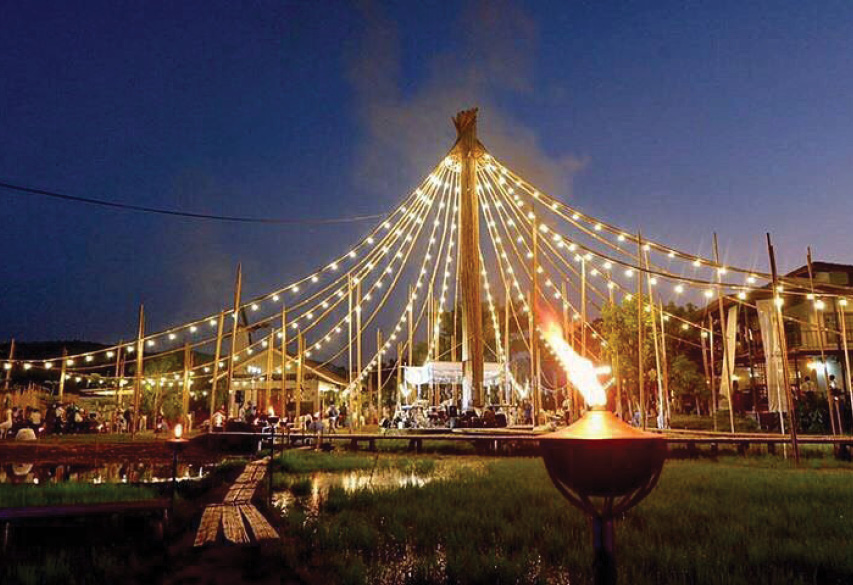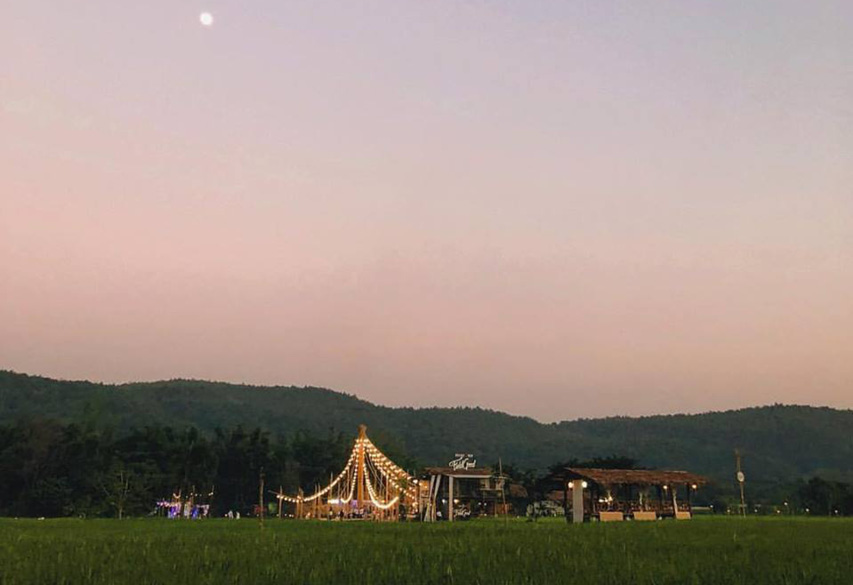 Credit: www.facebook.com/brandnewfieldgood
---
For the latest travel news around Thailand and Southeast Asia follow BK Escapes.