We decode Skyscanner's tips to save you a fortune.
We asked travel booking app Skyscanner to give us the juice on the cheapest dates to book flights to our favorite destinations. They came back to us with what looked like the Enigma Code. But don't worry, dear reader. We've managed to crack it, and are happy to report our findings on the absolute best times you can get travel deals. The main takeaway, to be fair, is not all that surprising: the earlier you can book, the better. We'd say give it 20 weeks if you can. But who's got 20 weeks when Issey Miyake just announced the Tokyo stock clearance sale? Here's how else you can save yourself a fortune.
Tip no. 1: Book for Tokyo in summer
Book your trip to Tokyo in June and Skyscanner reckons you'll reap a 12-percent saving over other times of year, just so long as its 22 weeks ahead of time. That would land you in Tokyo for October—long after Sakura season but a beautiful, transitional time as the city enters autumn. The cheapest Tokyo flights we found right now are with Philippine Airlines at B10,020. Second insight: you'll make roughly the same saving for flights booked in September for travel in January, making one of the cheapest wintery escapes around.
Tip no. 2: Book for Fukuoka in winter
Everyone should visit Kyushu's dreamy city of welcoming little izakayas and A.P.C. stores on every corner at least once. The savings to be had here are apparently huge should you book in November with a view to travel in March—wonderful news if you can make it for the end of the month because that's when Fukuoka's cherry blossom begins. So how much will it cost you, exactly? Well, current flights with the reliably cheap Philippine Airlines are just shy of B10,000. Could you really get deals of B7,500 in Nov? If so, we'd like to see it.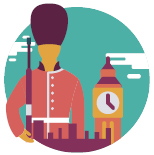 Tip no. 3: Start thinking about that UK trip now
It's the beginning of Britain's summer, which means weather right now is guaranteed to be terrible. So why not visit in October instead, when the weather will be equally wet and terrible but your flight will also be cheap. Skyscanner's saying a saving of nine percent on flights booked in June. And on the plus side: beautiful autumnal colors at Richmond Park. Emirates and Vietnam Airlines are both right now showing non-direct flights for between B23,000-25,000.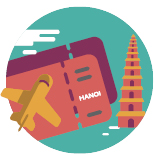 Tip no. 4: Go to Hanoi for New Year
Those who know Hanoi in winter think of cool, icy-breath mornings sipping coffee so strong it could revive corpses; crisp and dry but overcast skies; brisk walks through criss-crossing, crumbling city blocks and the occasional banh mi break. If you're lucky, you'll get to experience Tet (Vietnam's New Year), which can either be in January or February depending on the lunar calendar. Skyscanner's top tip is to book in September for savings of 11 percent. Flights to Hanoi from Bangkok are regularly priced at just B5,000-6,000 (check Qatar and Thai before looking at the budget carriers).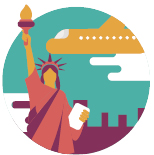 Tip no. 5: Experience New York in the springtime
Man, it's tough getting a deal to New York. The data shows that savings of six percent are the best you're ever likely to see. To get that, try booking in November for travel in March, when leaves start making their way back onto Central Park branches and temperatures begin to warm (pack a coat though; we're talking 17-18 degrees). The cheapest flights (non-direct) are usually with Middle Eastern carriers or Cathay Pacific, who all post prices right now between B29,000-31,000.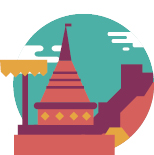 Tip no. 6: Plan your Chiang Mai cool-season break in May-Jun
Sadly, Skyscanner doesn't give us the optimum prior-booking time for Chiang Mai (or what percentage you save), but we have it on good authority that May-Jun are the absolute best dates to book trips to Chiang Mai at any time of year (forget ever trying to get a deal in December).
*All percentage savings in this story are compared to the average price paid for the route over the past two years.
---
For the latest travel news around Thailand and Southeast Asia follow BK Escapes.