We've all been to the beach, now it's time to try something new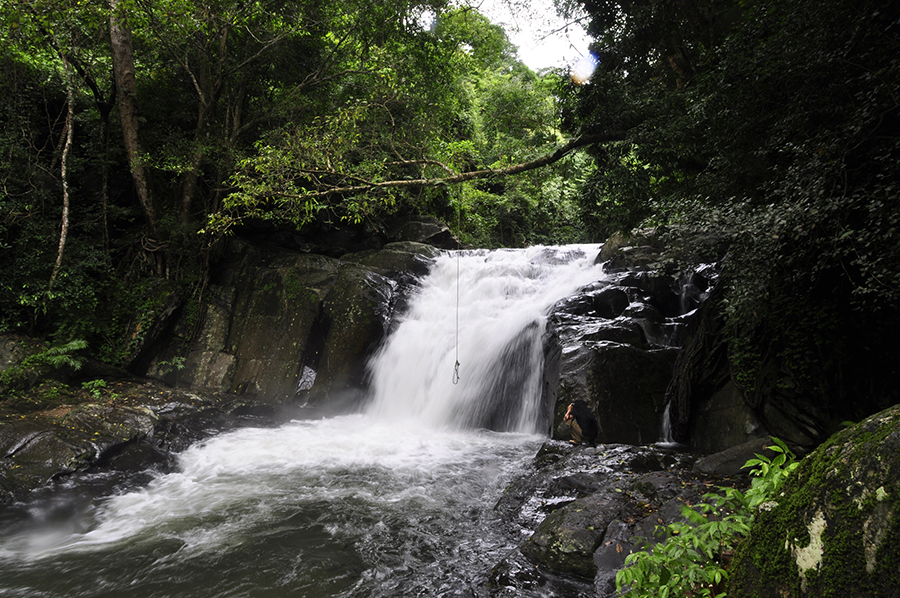 (credit: Flickr user celebrityabc)
Jump in this waterfall in Kaeng Krachan National Park
Waterfalls might not be the first thing you think of when planning a trip to Hua Hin, but the Pa La-U waterfall (open daily 8:30am-4:30pm) in the southern side of Kaeng Krachan National Park is worth the trek on a hot day (entrance is B300 for foreigners, B100 for Thais). It's fairly civil in terms of tourist crowds, and comes replete with a hanging rope (that kind of looks like a noose) to perform swinging jumps into the fresh water below. The hideaway location also makes the climate rather cool (by Thailand standards) most of the year. There's camping facilities in the park (B30 per night, call the Visitor Centre at 032-459-291) if you want to make a more premient stay out of the whole ordeal.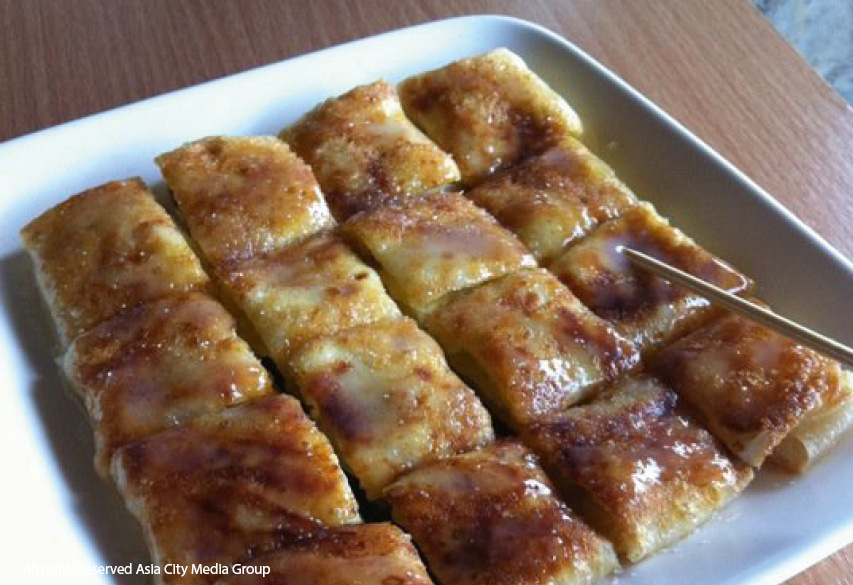 Dig in to delicious pastries at Than Roti Mataba
There are 10 Than Rotis in Hua Hin, although the original, opened over 40 years ago, is in Prachuap Khiri Khan. Think flaky, buttery layers of roti with a generous drizzle of condensed milk (B10). Our pick is the savory mataba roti (B30), a crunchy roti skin stuffed with pillowy potato and served with ar-jard (sweet and sour sauce with cucumber slices)—a heavenly, if heavy, snack. Between 3-5pm on Saturdays, they serve chicken curry roti (B60), a special that sells out quick.
Grab a traditional Thai-style coffee at Jek Pea
Occupying the ground floor of an old wood building, this 70-year-old cafe brews coffee (B25) the traditional Thai way—in a tea filter. For breakfast, order some crispy pa tong ko (fried dough, B2) for dipping. More of a savory person? The rice porridge is cooked to silky perfection (B25). In the evening, Jek Pea serves Thai food a la carte. Signature dishes include stir-fried soft-shell crab with black pepper (B200), stir-fried crayfish with garlic (B200) and Thai hot pot chim chum with an assortment of meat, seafood and fresh vegetables (B200 per set).
51/6 Hua Hin Soi 57, 032-511-289. Open daily 6:30am-12:30pm, 5-7:30pm
Bike around vineyards watching sunsets
Hua Hin boasts some of the nicest biking scenery you'll find this close to Bangkok—Kanchanaburi winning out slightly, sorry Hua Hin. What Kanchanaburi doesn't have is a sea of beautiful vineyards to explore. There are tons of services that do this, but a bike tour through Monsoon Valley's vineyards (B100/30 mins, B150/60 mins) is what we would recommend. Here, the experience involves a stunning tour of Monsoon's beautiful vineyard coupled with a challenging mountain biking tour through the surrounding hills. When you're done, kick back at a wine bottle painting session (B300/empty bottle, B800/unopened bottle) or one of the brand's wine tasting sessions (from B240-1,730).
Monsoon Valley Vineyards, 1 Moo 9 Baankhok, Hua Hin, 081-701-0222. Open daily 9am-6:30pm (Nov-Mar 9am-8pm)

(Credit: facebook.com/RarukHuaHinFanPage)
Get a glimpse at Hua Hin in the old days at Raruk
A popular spot for locals to shop and eat, Raruk was once a massive empty lot with just a single, two-story wooden house in the center (built during the reign of King Rama 6). The area has since been retrofitted to look like Hua Hin did in the old days (although many of the buildings are new), and you can step inside the makshift houses to check out rare photos of life in the early days of Hua Hin. After taking in a bit of history, browse the nearby shops for cheap clothing steals, snacks and homemade teas.
51 Hua Hin, 089 764 5466. Open daily 11am-10pm.
---
Find tranquility from the tourist crowds at Hua Hin's newest luxury getaway
Nestled on the banks of Khao Takiab—arguably Hua Hin's best patch of beach—Yana Villas Hua Hin is the perfect place to escape from city life and enjoy a cut of pristine ocean oasis. Each of the property's luxury villas come with private pools, lush gardens, panoramic balcony views and bubbling Jacuzzis in a secluded setting made for escapist holidays. Snag a villa at the top section of the resort and experience surreal sea views during the morning sunrise—you can also work on that perfect beach-ready tan on their rooftop daybeds.
Although you can bunker in the resort for days on end—lounging on the white beachfront, dining on international fare at the Takiab beach-side restaurant or letting it all melt away with a luxury treatment at Yana Spa—the resort is in prime position to visit some of the area's best attractions.
Spend the day travelling to Phraya Nakhon Cave, one of the most magical-feeling landmarks in all of Thailand, or the Huay Mongkol Temple to witness the massive statue of Luang Phor Thuad—a monk from Southern Thailand said to perform miracles in ancient lore. Lighten the day trips up a bit with visits to Santorini amusement park, the Trick Art Museum or Swiss Sheep Farm.
After all that touring around, kick back with a glass of wine poolside at The Yana Villas while the sounds of calm ocean waves fill the air.
122/138 Soi Mooban Takieb, Nongkae, Huahin, 032-65-5210.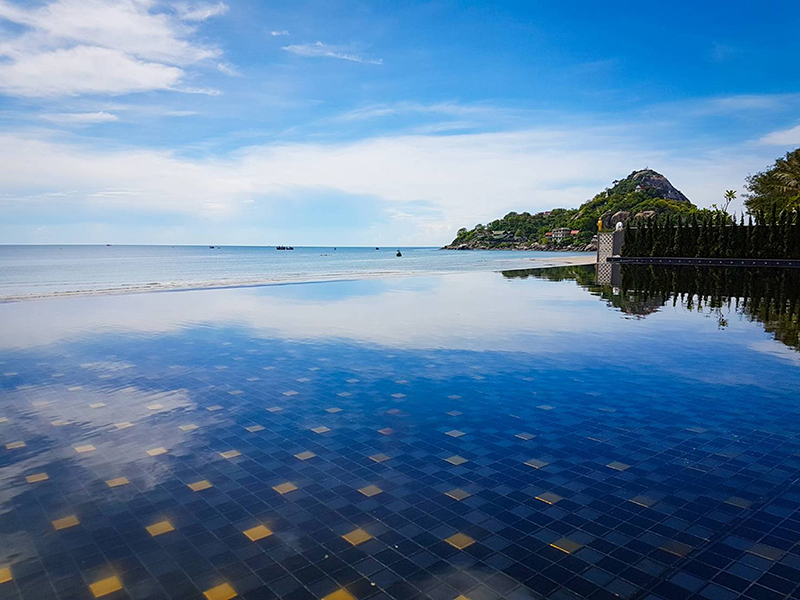 Sponsored by: