Whenever a long weekend comes around, both first-timers and repeat visitors make a beeline to Chiang Mai, and for good reason. Here are our go-to places to pay homage to Thailand's cultural capital.

This coffee shop is located in one of the city's most popular areas, Nimman. Since opening in 2010, they've been supporting Chiang Mai's coffee farmers, along with a seemingly endless variety of non-coffee beverages. We recommend the Magma (B130), a blend of espresso with avocado and almond milk. This might seem like a weird combination, but it works. The bitterness of the espresso compliments the sweetness and creaminess of the almond and avocado. For more of an after-meal indulgence, try the Holiday (B155), which features espresso, activated charcoal, vanilla milk, and panna cotta. The drink has black and white layers of charcoal and milk panna cotta; the espresso on top also highlights the interplay of hot and cold. Want a pastry to pair with your coffee? Try their croissants with different flavors like salted caramel, cream cheese raisin, and lemon honey.
41, Lane 1 Siri Mangkalajarn Rd., Suthep., 09-9372-3003, Open daily 9am-5pm.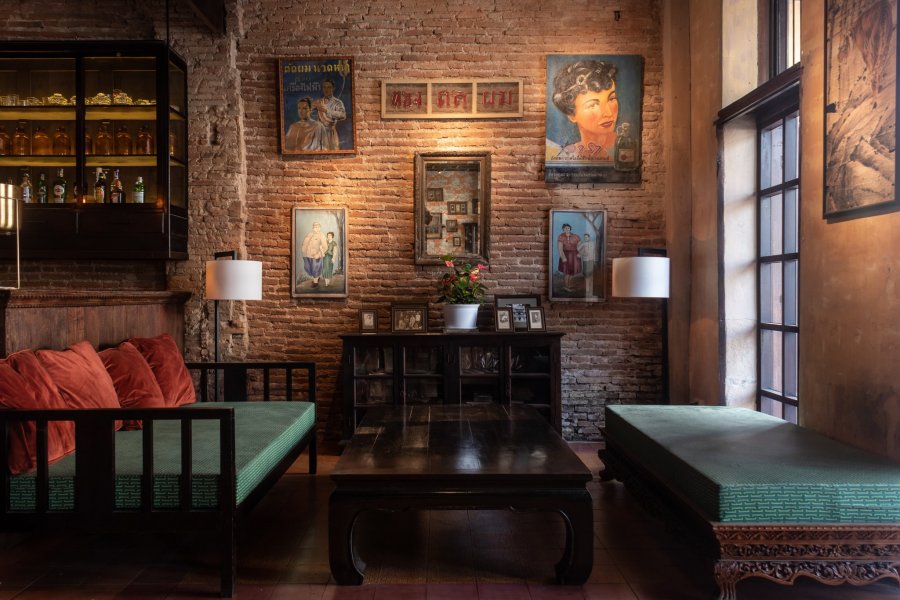 Kiti Panit, led by Chef Pramlamon 'Bus' Suanton brings his unique expertise to his great-great-grandparents' 1880s historical mansion, cooking authentic Northern Thai Lana dishes. The dishes include the intense and complex hang le (B350), which is a northern-style pork curry that's slowly simmered, giving off a full flavor that's slightly sweet, slightly tangy, and packs a punch. The nam prik ong (B170) is a chili and tomato relish that is served with a generous amount of vegetables and kap moo for some extra crunch. Their yam pakchi gai yang (B230) features a sour and refreshing Thai coriander salad paired with marinated grilled chicken. If you'd like to end the meal on a sweeter note, try their grilled caramelized mango with pandan sticky rice (B220), a smokey twist on traditional mango and sticky rice.
19, Tha Phae Rd., Tambon Chiang Moi., 080-191-7996, Open Wed-Mon 11:30am-3pm, 5-10pm.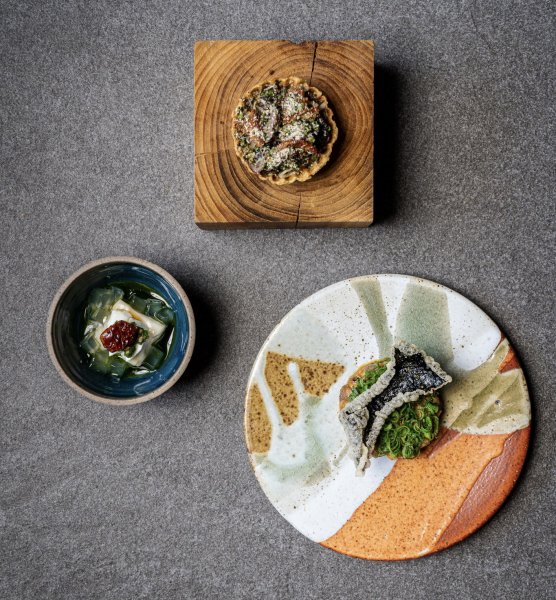 Blackitch Artisan Kitchen is an intimate 18-seater restaurant known to serve holistic localized artisan cuisine. The tasting menu takes its inspiration from the Monsoon season, aimed at pairing at least two seasonal ingredients for each dish, adhering to a leaves-to-roots and nose-to-tail philosophy. The B2,590 dinner gets you 12 courses made with 100 percent locally sourced ingredients. Our personal favorites were the bread and wild mushrooms, crab and young jackfruit, and shrimp and green mustard dish. The holistic ingredient concept is apparent in the shrimp and green mustard dish, where the meat, shell, tail, and shrimp oil were all included in the dish. But be prepared to be surprised with every dish. Also, for a little tipple, be sure to order their in-house sake or hand-crafted beer.
2/F, Nimmanhaemin Soi 7., 093-695-6464, Open Mon, Wed-Sat 11am-2pm, 5-10pm.
Thuub Bar transforms a small space inside Thee Vijit Lanna Hotel into a warm-lit, intimate, Northern Thai-inspired speakeasy that makes you feel like you're walking into a traditional village hut. All the drinks are made to honor some element of life in the Northern local villages. The menu is also like a story, where each signature cocktail includes a little narrative. For example, the thong suk (B360) blends Irish whiskey, Irish cream, Durian, Citrus, and sweet sticky rice. The shiny golden drink pays homage to durian, known as the "king of fruits." While the durian's pungency is subtle in this concoction, the creamy taste blends well with the sweet, sticky rice flavor. The khao lang, with Thai rice spirit, hom ma li rice syrup, roasted rice, and tonic water, pays homage to the aromatics of Thai rice, with the drink incorporating infusions of three kinds of rice. Despite the diversity of ingredients, you would presume the drinks would be thick or creamy; however, they all maintain a clear and clarified consistency, showcasing their level of artistry and preparation.
Thee Vijit Lanna Hotel, Chaiyaphum soi 2., 092-802-7101, Open daily 6pm-12am.