Africa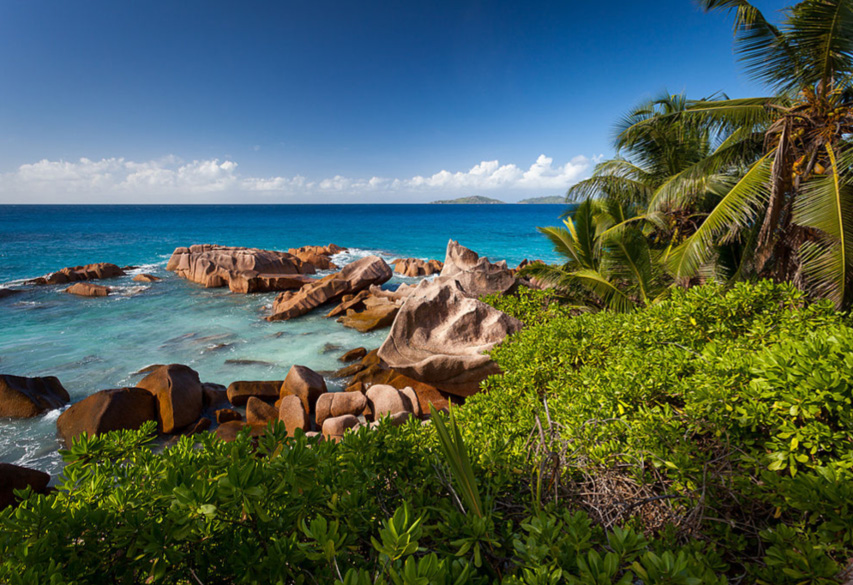 Seychelles

Free 30-day visa
Located to the east of Africa's mainland, just above Madagascar, the Seychelles' ultra-chilled 115-island archipelago is home to the pristine white sands of Anse Lazio beach, the cartoonishly pretty cove of Anse Source d'Argent, and a Creole cuisine that bursts with spice.
Stay here: The gorgeous Six Senses Zil Pasyon takes over one third of the Granitic islands, which gives each of its 30 villas plenty of room amid the dense forest. Prices start at B37,679 a night.

Bangkok Airways and Air Seychelles from B30,445 round-trip.
South Africa

Free 30-day visa
You don't have to be a wildlife fanatic to put South Africa on your bucket list. Its diverse landscape spans the shimmering red Kalahari Desert, stunning coastlines, countless dense forests, and the striking coastal city of Cape Town with its mountainous backdrop.
Stay here: Much like a private residence without the noise of the city, Cape Town's Compass House sits on the cliffside, offering majestic views of sparkling blue ocean. Prices start at B5,826 a night.

Kenya Airways from B29,622 round-trip.
---
Central America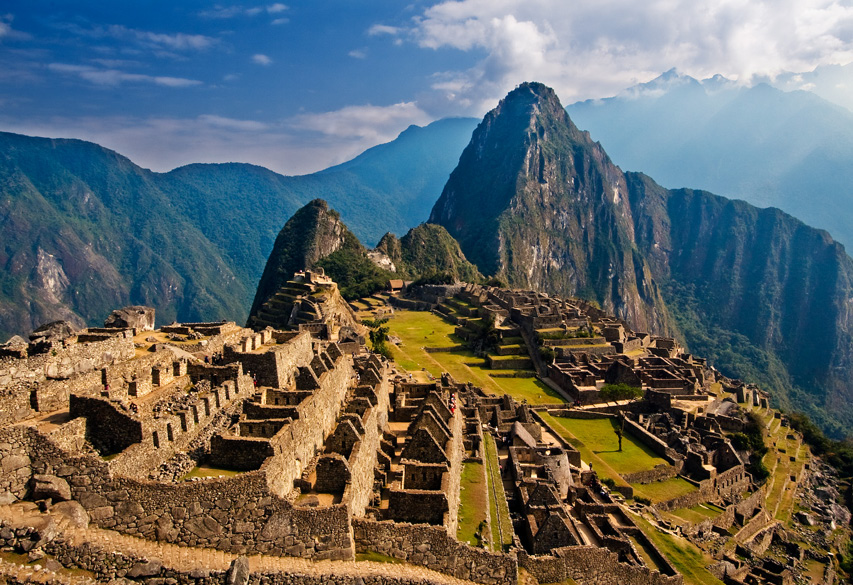 Peru

Free 90-day visa
Paradisiacal Peru's amazing energy can be felt in the chica and reggaeton music that seems to blast from every corner. Food is also the lifeblood here and, with such a biodiverse landscape, there's always something in season.
Stay here: Set in Lima's fancy center, JW Marriott Hotel Lima is by far the grandest hotel in town—and the most convenient. Sitting atop the cliff, there's nothing to block the vast Pacific Ocean view. Prices start at B7,044.
Fly with: Travel in this country is usually relatively cheap, with most things costing around the same as Thailand. Unfortunately, the same can't be said for the flights, which are rarely below B50,000—the cheapest we could find is B47,023 (gulp) with British Airways.
Chile

Free 90-day visa
If you're braving the 30-plus hour flight to Peru, it's a no-brainer to extend your trip to nearby Chile. Start off in Santiago for some city-sightseeing before venturing south for a hiking trip along the snow-capped mountains, turquoise lakes and glaciers of Torres del Paine National Park. Finish off with a trip to the Patagonian Desert.
Stay here: Patagonia is one of the world's natural wonders, and at Noi Indigo Patagonia, you can take in the beauty of the mountains while looking out over the Last Hope Fjord. Prices start at B3,931.

British Airways from B60,529 round-trip.

Panama

Free 180-day visa
One of the most developed economies in Central America also comes with a beautiful landscape of dense jungles, UNESCO World Heritage sites like Panama City's Casco Viejo, and a unique blend of cultures, from Spanish and Central American to African.
Stay here: The vibrant 203-room W Panama hotel (www.marriott.com/hotels/travel/ptywh-w-panama) sits right in the center of the city, making it a great base from which to explore. Prices start at B5,133 a night.

Emirates for B51,479 round-trip.
---
Eurasia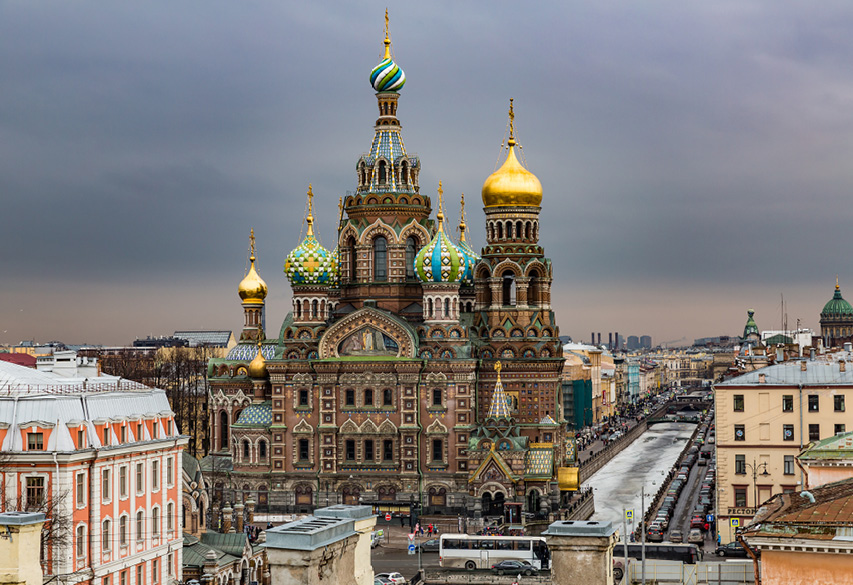 Russia

Free 30-day visa
A free 30-day visa won't get you that far in the world's largest country, so spend it wisely. Start your trip in Moscow to soak up the bizarre yet sophisticated architecture, and scour the many museums before adventuring to lesser known places, like the world's biggest and deepest lake, Lake Baikal in Irkutsk, or Petropavlovsk-Kamchatsky with its gigantic white volcano backdrop.
Stay here: Live like a royal at St Petersburg's palace-like Belmond Grand Hotel Europe, where every little detail is exquisitely crafted. Prices start at B8,637.

Aeroflot from B14,433.

Turkey

Free 30-day visa
Experience an exotic blend of European and Eastern cultures in the former Ottoman Empire's capital, Istanbul. Start your day with a leisurely Turkish breakfast in one of the local markets, then go and check out the city's iconic architecture, from the gigantic blue mosque of Sultan Ahmed to the sixth century Haiga Sophia Museum—regarded by some as the eighth wonder of the world. Finish off your day with a juicy street-corner kebab followed by a sweet slice of baklava pastry.
Stay here: It's not hard to stumble upon glamorous, historic hotels in this city of former Sultan palaces, which is exactly what the Cigaran Palace Kepinski (www.kempinski.com/en/istanbul/ciragan-palace) used to be. Prices start at B12,817.

Kuwait Airways from B18,727 round-trip.
---
South Pacific
Mystery Island, Vanuatu. Credit: Roderick Eime / flickr.com

Vanuatu

Free 90-day visa
Throw on your swimsuit and enjoy island life like you've never known in Vanuatu, an archipelago to the east of Australia that's all about turquoise waters, deserted sandy beaches, beautiful sleepy towns and diving. There's also plenty of room for adventure here, from walking up Mount Yasur volcano to get within 150 meters of its bubbling lava, to trekking through the jungles in search of Millennium Cave.
Stay here: Enjoy a night of paradise at the small boutique resort of The Havannah (www.thehavannah.com) on the Havannah Harbour waterfront. The adults-only policy ensures total relaxation. Prices start at B20,327.

Qantas Airways from B34,136 round-trip.

Middle East
Bahrain
Free 14-day visa
Much like its neighboring countries, Bahrain is wealthy from its rich oil resources, which explains the towering buildings and modern architecture. Find out why the country is regarded as the original Garden of Eden at its many historical sites: Bahrain National Museum and the oldest mosque, Al Khamis. Top it off by watching the sunset at the gigantic Bahrain Fort as the whole country descends into a deep red color.
Stay here:
Downright simple and elegant style at Palace Boutique Hotel (
www.thepalace.com.bh
), an oasis that sits right in the heart of the ever-bustling capital of Manama. Prices start at B3,968 a night.
Oman Air from B14,687.

Asia

Indonesia

Free 30-day visa
Who could resist when it sits right on our doorstep, offering sights on par with far-flung Peru or Chile? With its gigantic volcanoes and green jungles, this country is bursting with opportunities for adventure, like trailing along the forest lines and hiking up close to the craters. Just make sure you check the weather in advance and buy travel insurance.
Stay here: A dizzying array of original artworks bring the Raffles Jakarta (www.raffles.com/jakarta) to life. Sitting in Jakarta's business district of Mega Kuningan, shops and entertainment are all within walking distance. Prices start at B6,769.

Thai Lion Air from B6,093.