Welp, Bangkok is a plague pit teetering on collapse. Again. But monkeys and elephants don't need to be vaccinated (we think?) so up stakes, pack your sack, and hump your way up mountains and through jungle for a little tented adventure. Away from the hustle and bustle and, ya know, apocalypse, here are a few ideas to get some grass under your feet.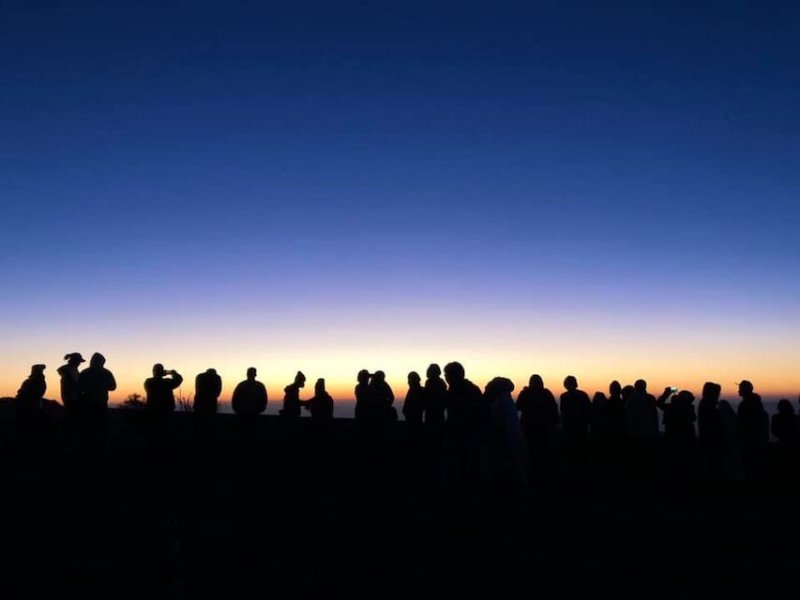 Image: Doi Inthanon National Park via Facebook
You can't legally get any higher in Thailand than the 2,565 meters above sea level atop the Kingdom's highest peak–and, if you're lucky, the only place in Thailand where you won't want air con. Hike the waterfalls, visit with local indigenous people, or grab some binoculars and spy on birds. Rent a tent for three people at B225 per night.
Open daily 5am-6pm
Entrance fee: B300/person, B150/child for foreigners; B50/person, B20/child for Thais
Contact: 053286729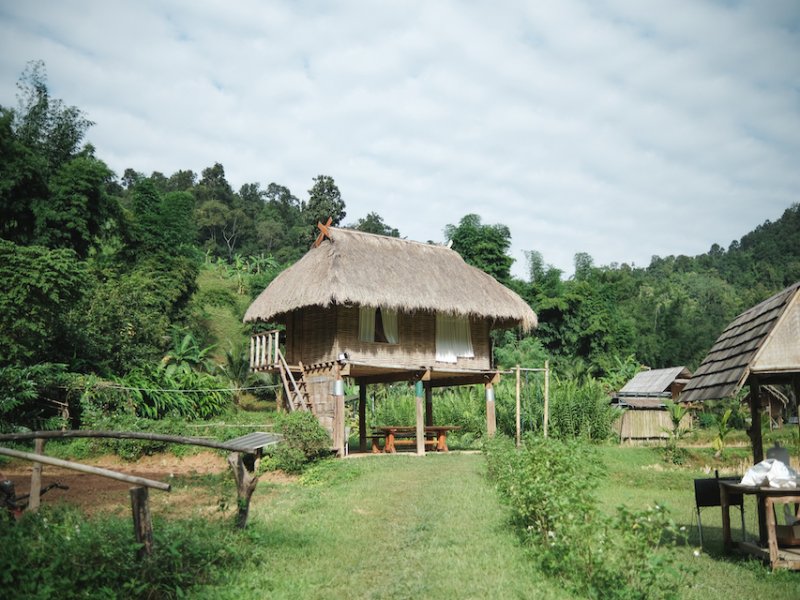 Image: Walk Camp
Operated by a conservation group, the eco-friendly Thai Elephant Home Walk Camp provides a program of close encounters with Thai elephants. If huggable mammals aren't your thing, take in some of the organic farming sessions. Be warned: Burning season from January to March means you're not likely to have a break from the haze.
Entrance fee: B2,500/person for 2-day program completed with a bamboo hut, barbeque set, and activity fees.
Visit Walk Camp for more information, 0834331478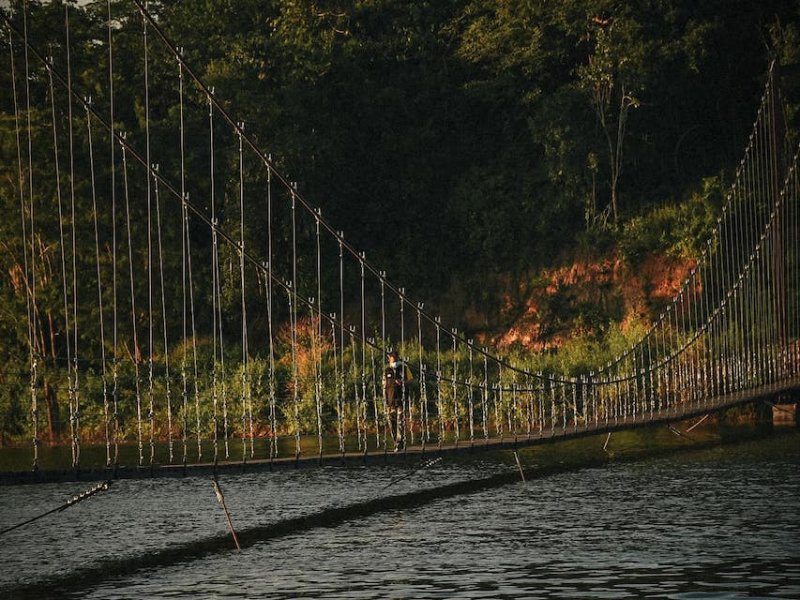 Image: Kaeng Kranchan National Park Facebook
If you're tired of the selfie-snapping hipster cafes of Khao Yai, head in the other direction for wildlife, waterfalls, and hotsprings at Thailand's largest national park, Kaeng Krachan. The lake is a favorite for day visitors and campers, especially when they ramp up the rapids on the river, but head toward the jungle road to Khao Phanoen Thung Camping Point–known as "The Top"–for a sea full of sky and an intense camping experience among the bears and panthers.
Open daily 8am - 5pm
Entrance fee: B300/person and B200/child for foreigners, B100/person and B40/child for Thais
Contact: 032772311
Image: Erawan National Park Facbook
Chase the waterfalls of Erawan because TLC is not the boss of you. Specifically, hike up to the seventh level of the falls to see cascading water said to resemble the mythological three-headed elephant, Erawan. The park is also home to gibbons, flying squirrels, and wild boar. Tent rentals start at B120/night.
Campsite fee: B30/person/night. Park entrance is B300 for foreigners, B100 for Thais.
Contact: 034574234
Live out your (stationary) campervan dream with a motorhome rental in Korat. Camp Out Korat offers six bijou campervans (B1,800-2,000/night) and although you won't be driving anywhere, the vans are decked out for comfort and style, with TV and air-con. Come nightfall, staff set up romantic lakeside barbecues. Prices start from B2,200/night.
Contact: 0656269280
Image: Thong Pha Phum Nationa Park Facebook
Get your mountaineer on by tackling the challenging San Kom Meed trail. At 1,245 meters above sea level, Khao Chang Puek is not a hill for beginners and can only be undertaken with an official guide. Tent rentals cost B225.
Entrance fee: B200/person and B100/child for foreigners, B40/person and B20 for Thai tourists
Contact: 0982520359, 034510979
Image: Khao Sok National Park Facebook
Khao Sok's aquamarine Cheow Lan Lake and limestone karst mountains are world famous, but for those wanting a break from the bank-breaking raft houses, Khao Sok also offers the proper jungle experience, with everything from elephants to Wallace's flying frog in the wet and wild undergrowth. Tent rentals are B405/night.
Time: 8am-5pm
Entrance fee: B300/person and B150/child for foreigners, B40/person and B20 for Thai tourists
Contact: 077395139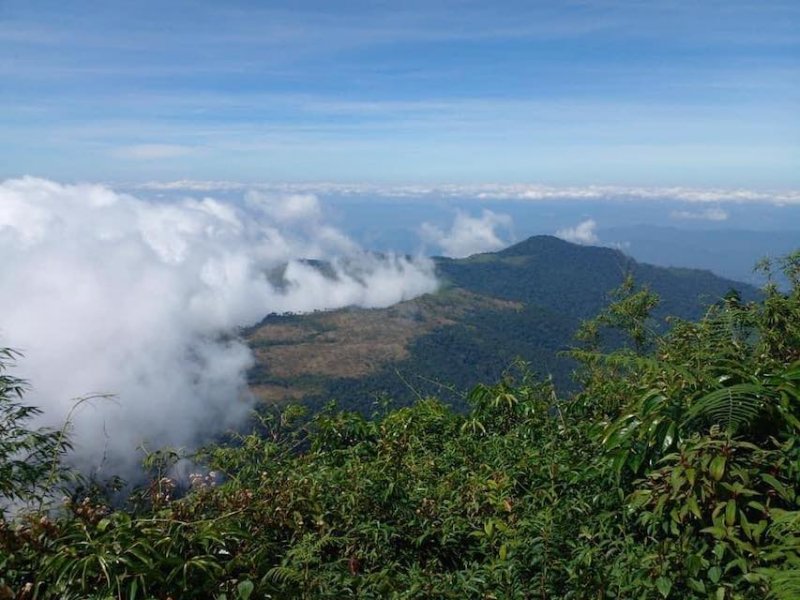 Image: Phu Soi Dao National Park Facebook
Popular for its five-tier waterfall, Phu Soi Dao National Park is home to lush forest and rivers, and from August to January, clear skies make for excellent stargazing into the Milky Way. Tent rentals go for B225.
Time: 8am-4:30pm
Entrance fee: B200/person and B100/child for foreigners, B40/person and B20 for Thai tourists
Contact: 0956299528
Image: The Campville Facebook
What's more camp than camping? The Campville, that's what. Fairy lights encircle the 63 Khaokho safari-style tents with sizable mattresses capable of accommodating either two (B2,000/night) or four (B4,000/night) guests. Live music is pumped through the trees at night for you to dance like a fae in the forest.
Open daily, Tel. 0925364271
Image: Jumtla Campiness Facebook
If you crave life under canvas but want to stay close to home, hit up the Tha Chin River in Nakhon Pathom. Just an hour and a half from the city center, Jumtla Campiness is a boutique camping spot set on a cement-tile foundation, but despite appearances your tent won't lack for mod cons: electricity, comfy mattress, fan and even air-con. Prices start at B1450.
Open daily. Tel. 0818065444