The Westin Pool Party has become somewhat legendary in Bangkok's party scene (see the photo above), but it's big bash in February is going to be hotter than ever. On Feb 15 from 1-9pm, the Westin Pool Party is celebrating its 4th anniversary with a spectacular line-up of DJs, and insanely powerful light and sound system, and a bunch of activities to help you beat the heat while poolside.

Beats for the eight-hour party will come courtesy of some well-known country-jumping names, including DJ Halfie, DJ Kori Mafi–a producer/DJ known for his progressive house tunes–2011 DJ Challenge winner DJ K.A.D.E, and DJ Chazin, who specalizes in tunes with a hint of "poky"–a lesser-known style of electronic music popularized in‌ Spain's underground scene.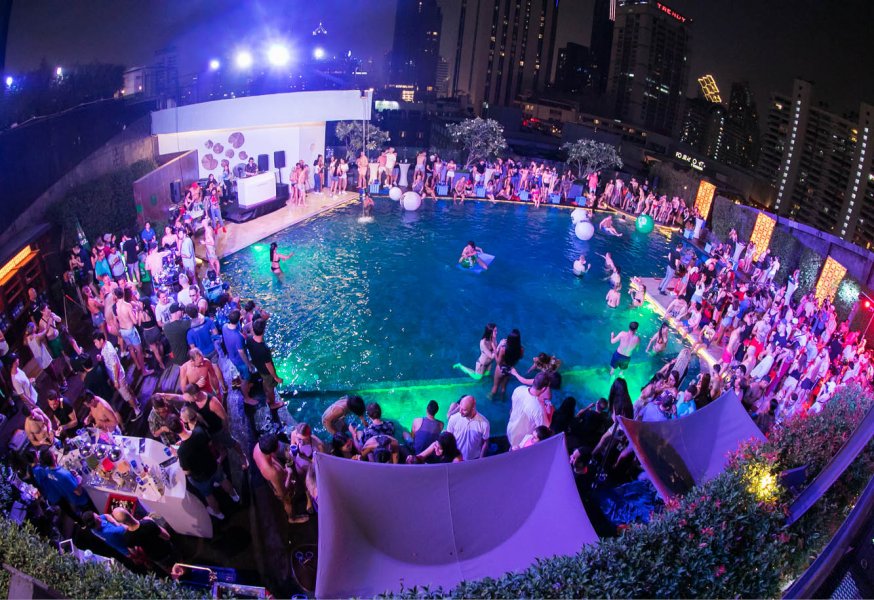 There are some other activities alongside the bass-laden pool action, including a makeup booth to help you get some futuristic selfies going.
Tickets
Regular Tickets cost B400/person with 1 welcome drink.
VIP Packages
Package 1 (B4,500/4 people) includes four passes with a cocktail table, 1 bottle of premium spirit, 1 bottle of Jacob's Creek sparkling wine or 2 beer buckets with 10 cans, and 6 mixers including Red Bull.
Package 2 (B6,500/6 people) includes six passes with a cocktail table, 1 bottle of premium spirit, 2 bottles of Jacob's Creek sparkling wine or 4 beer buckets with 20 cans, and 6 mixers including Red Bull
Package 3 (B9,500/10 people) includes ten passes with a standing table, 2 bottles of premium spirits, 2 bottles of Jacob's Creek sparkling wine or 4 beer buckets with 20 cans, and 12 mixers including Red Bull
Package 4 (B13,000/12 people) includes twelve passes with sofa booth, 1 bottle of Absolut Vodka 1.75Litre, 1 bottle of premium spirit, 2 bottles of Jacob's Creek sparkling wine or 4 beer buckets with 20 cans, and 18 mixers including Red Bull
Package 5 (B25,000/20 people) includes twenty passes with entrances to the VIP area, 1 bottle of Absolut Elyx Vodka 4.5Litre, 4 bottles of Jacob's Creek sparkling wine or 8 beer buckets with 40 cans, and 24 mixers including Red Bull
Book your ticket at https://onlinestorewestinbangkok.com/collections/westin-pool-party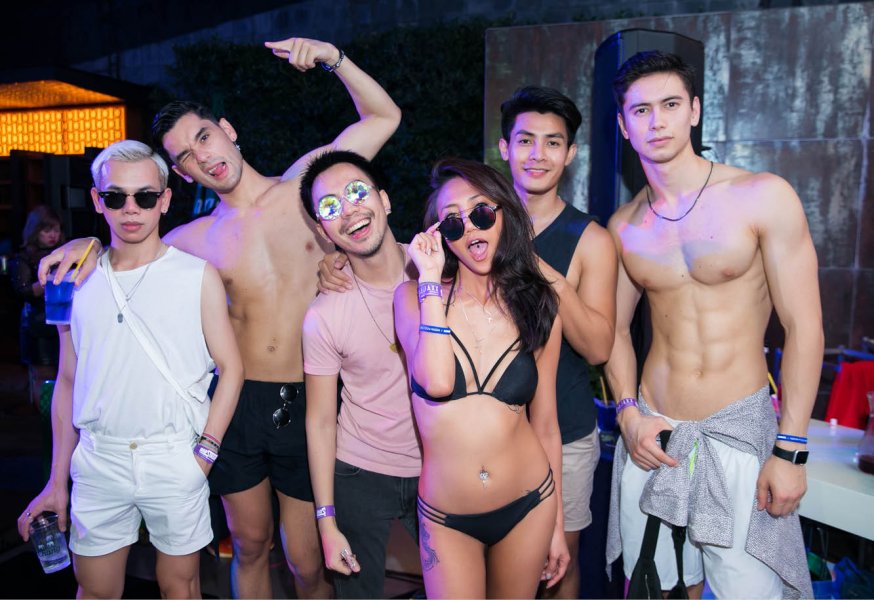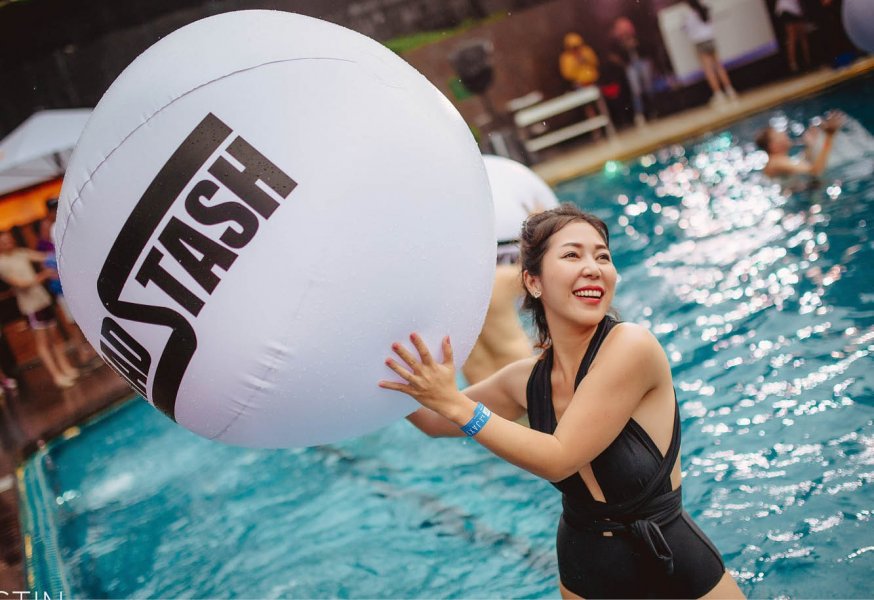 Sponsored by: