Souled Out Studios' residency to showcase new work from Muebon, Gong and more.
From Saturday Oct 20, art organization Souled Out Studios will take up a two-month residency at Chinatown's Cho Why gallery.
During this time, the upper floors of the venue will welcome exhibitions from top local and foreign names in street art, including Gong Rachan Klomklieng, Martin Whatson, Muebon and Kraisak Chirachaisakul.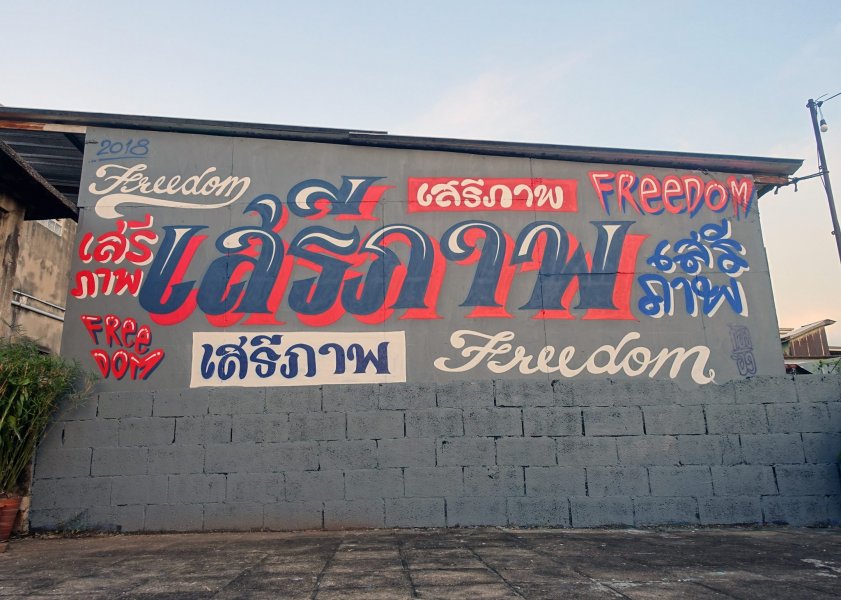 Gong's "Freedom," Cho Why
The festivities kick off on Oct 20 at 6pm with the opening of "Freedom," an installation from Ratchaburi-hailing artist Gong that features newly created Thai fonts coupled with provocative words regarding social issues and trends.
Next on the lineup, on Nov 3, 6pm, is Norwegian artist Martin Whatson, known for his calligraphic scribbles charting the rise and fall of urban environments, and past collaborative works with Thai artists Alexface and Muebon.
Speaking of whom, Muebon will open his latest installation, "Medicinal," on Nov 17, 6pm, in which he will tackle the hot topic of medicinal cannabis legalization.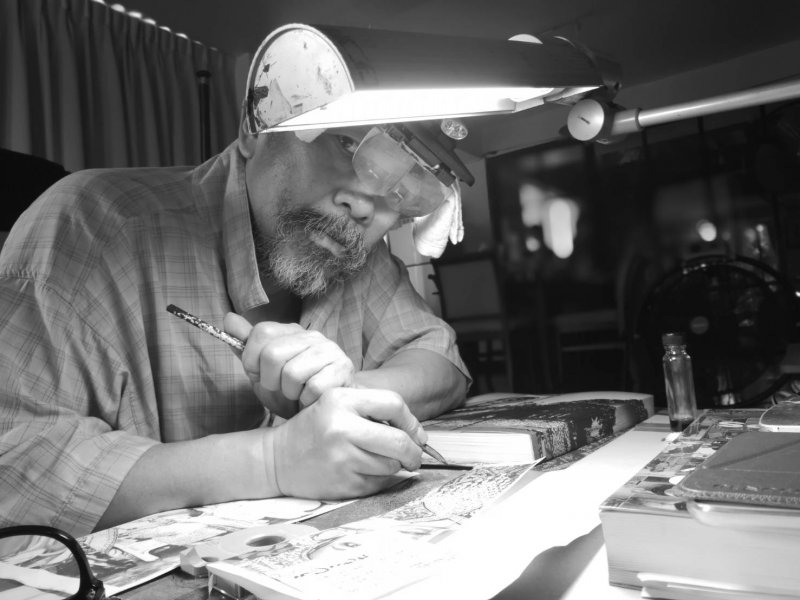 Kraisak Chirachaisakul
Finally on Dec 1, 6pm, it's the turn of Kraisak Chirachaisakul to take over the whole of Cho Why, featuring two distinct shows. The first, an extension of his blurred memory show from CICA Museum in Korea, will occupy the first floor, while a second featuring his iconic series of Royal portraits will show on the upper floor.
Cho Why, Soi Nana's multi-floored and multi-disciplinary art space, recently celebrated its four-year anniversary. Occupying an old corner shop-house, it's known for experimental exhibitions, documentary screenings, rooftop paella nights and other informal gatherings.
Cho Why, 17 Soi Nana, Charoenkrung Rd. See the Facebook event page.