---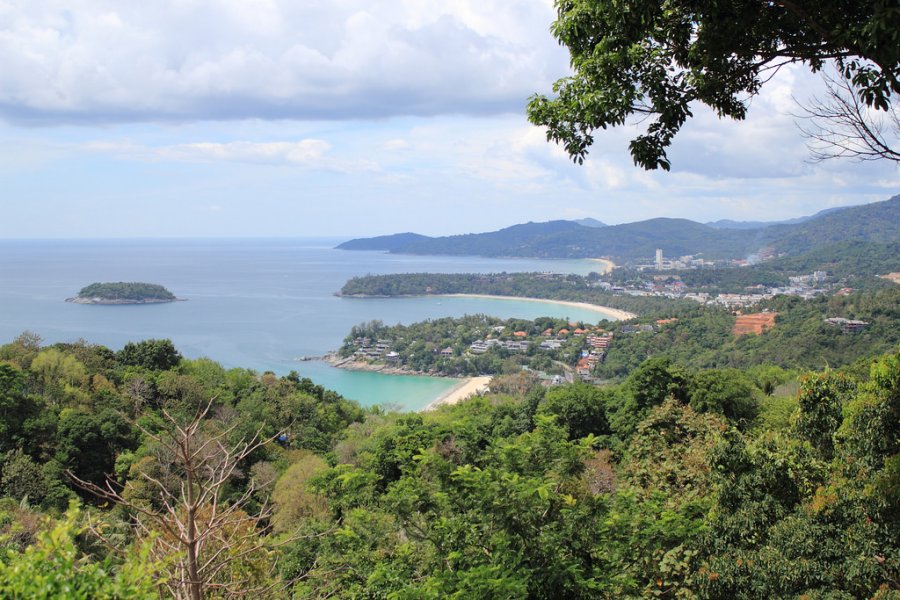 Credit: Max Pfandl/Flickr.com
Karon Viewpoint
Nestled between Nai Harn and Kata Noi beaches, the lush Karon Viewpoint overlooks white-sand beaches, the turquoise Andaman Sea and dazzling greenery. A definite tourist attraction come sunset, local street musicians will occasionally sit atop the hillside and fill ears with beautiful musical notes. You'll even be greeted by the dogs that frequent the gazebo.
4233 Karon Village. Open daily. Open address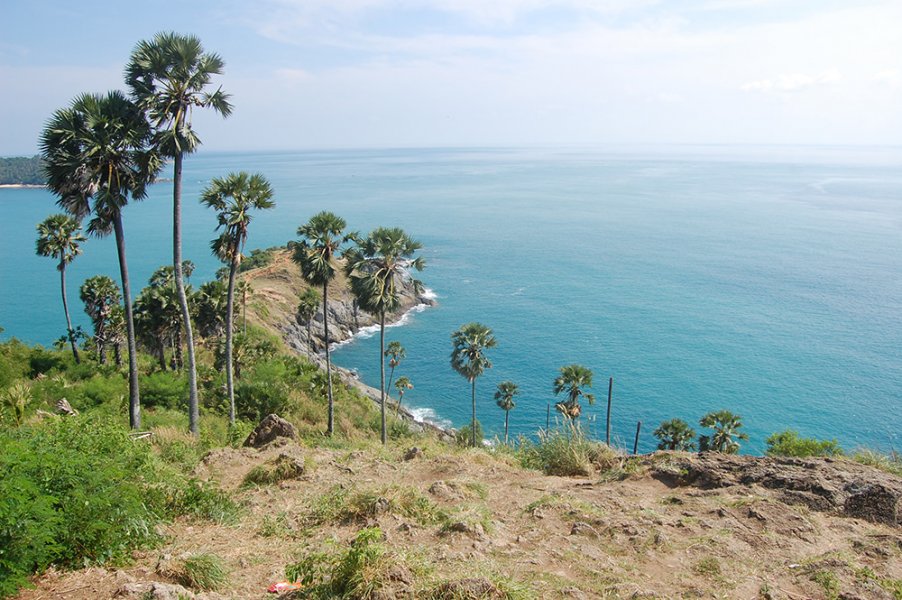 Credit: Edwin.11/Wikipedia.org
The island's southernmost tip fosters an incredible view of the vast ocean and with just a short hike down to the mouth of the cape, a private showing of the crashing waves awaits. Tourists flock to this spot, past Rawai Beach, for its guaranteed Instagram-worthy photos. Promthep is even home to a lighthouse and hill-side restaurant.
Rawai Village. Open daily. Open address
Credit: Roma Neus/Wikipedia.org
Big Buddha
For something spiritual, the Big Buddha not only offers stunning views of the sprawling surroundings of Phuket but also carries plenty of historical significance. The concrete body of the statue, coated with Burmese white jade marble, stands out among its dense, lush surroundings. Near Big Buddha is a smaller brass-made Buddha, among several other smaller religious representations.
Nakkerd Hills, Karon Village. Open daily 6am-7pm. Open address
Credit: Chamaiporn Kitina/Pixabay.com
Windmill Viewpoint
In Rawai lies a breathtaking observation deck, overlooking the Andaman Sea. True to the name, the area sprouts several tall, white windmills landing in between Ya Nui and Nai Harn beaches in southern Phuket. Windmill is just a short distance from Promthep Cape, but promises a nice view and less crowds.
Rawai Village. Open daily. Open address
"Taken at Khao Rang Viewpoint in Phuket Town, Thailand - 16/12/2015". Credit: Ben Reeves/Flickr (CC BY 2.0) (modified)
Khao Rang Viewpoint
Beautiful views are not hard to come by in Phuket but Khao Rang definitely makes the top of the list. The viewpoint, northwest of the island's center, provides a lovely cityscape while still boasting sparkling blue ocean views on the horizon. Near the summit is Wat Khao Rang, a large golden sitting Buddha, and a cafe that feels like dining among the treetops.
145/5 Patiphat Rd. Open daily. Open address