Thailand is a food paradise, is it not? So why not explore a little bit. That's kind of the gist behind the Tourism Authority of Thailand's latest food event: Thailand Food Paradise.
The idea is simple. The event is a collection of discounts on specific restaurants and "food trips" from around Thailand, as well as a handful of exclusive set-menus at fine-dining restaurants across the city (see the some of the options below). Hosted by TAT, the event has a lot of additional support behind it, including sponsorships from Bangkok Bank and WP Energy, and help from TasteInc Asia as an organizer.
All in all, over 1,000 restaurants in five major regions are participating in the event, and each of them have been tested in compliance with new standards from the Saftey and Health Administration post-pandemic to increase confidence in food tourism. You can buy "e-coupons" on the Food Paradise website that cost B100 but are worth B200. There are also several food tours you can take with celebrity/influencer guides, like Pyong Doctor & Traveler, PanyaPJ, VinnPatararin , T&T, and Leisure project.
On the fine-dining side, it's a lot like an event such as BK Restaurant Week 2020. Several top venues, such as R-Haan, Above Riva Rooftop Bar and Restaurant, Supanniga Eating Room (Thonglor), Baan, Zoom Sky Bar, and a bunch others. You can see the full list of fine-dining venues here. Each venue has created a special set-menu, all sold at the same price point: B1,800.
There are a few ways that you can register for one of the event's products. The first is by contacting the official LINE account (@thaifoodparadise) to order your coupons and select from participating restaurants. The other way is to register through the website, www.thaifoodparadise.com, and pay through the online booking system TAT has built.
For more information, visit:
Line: @thaifoodparadise
Or https://lin.ee/VL7sCRn
Facebook: thailandfoodparadise
Instagram: thailandfoodparadise
www.thailandfoodparadise
Tel: 06-2416-4945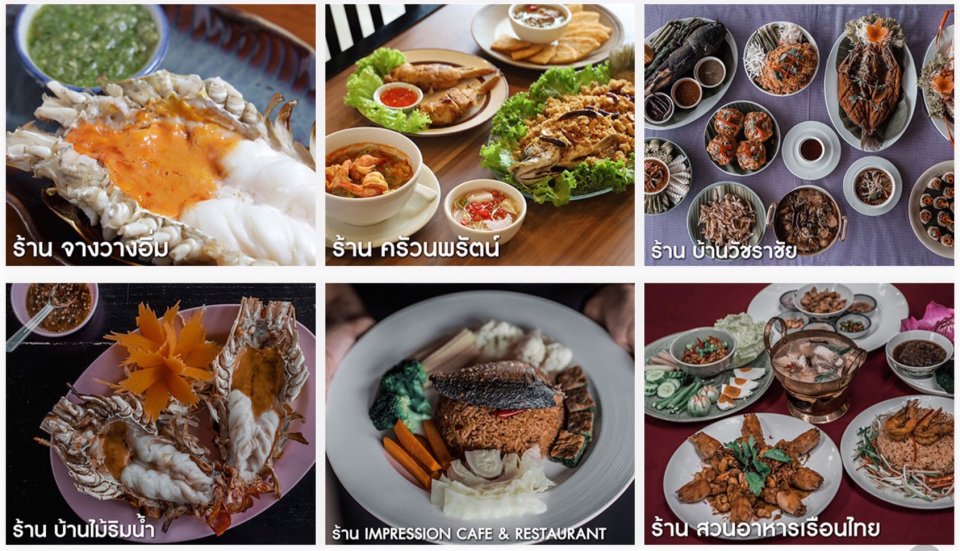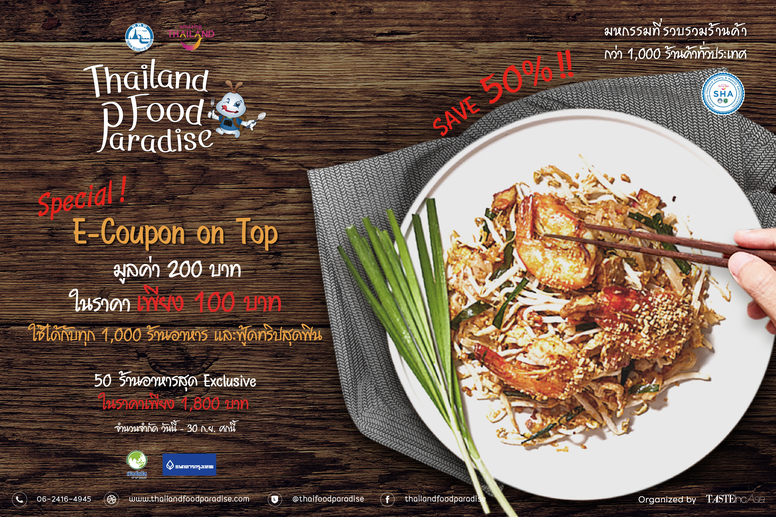 Sponsored by: