Flamenco dancing, interactive exhibitions, punk disco, a book fair and The Commons' third birthday bash.
ART & THEATER

This play by Fullfat Theatre vocalizes the fractured daily lives of Bangkokians through four mutually exclusive stories told at once. The play, written by veteran playwright Nophand Boonyai, adopts the concept of an old-timey radio drama (the clue's in the name), meaning the performance is largely auditory rather than visual. Four actors narrate four night-time stories, back and forth, from different walks of Bangkok life, delving into the social, spiritual and political problems currently overwhelming society.
Daily through Feb 17, 7pm. 5/F, Bangkok Art and Cultural Centre (BACC), 939 Rama 1 Rd. B600 (B300 for students). In Thai with English subtitles.
Join in on the new exhibition by Pichet Klunchun Dance Company, where the artists will perform continuously while creating movements with the audience.
Feb 14-17, 10am-9pm. Bangkok Art and Culture Centre (BACC), 939 Rama 1 Rd., 02-214-6630. Free.
Photo and video installations showcasing how Bangkokians' relationships have been affected by city life.
Feb 15-28, 12pm. 6060 Arts Space, 27 Pradipat Soi 21, 081-890-1554. Free.
Photographers Wongkot "Bryce" Watanasopong and Noppadol Maitreechit capture everyday life on the streets, exploring worlds most people pass by without noticing. With artists' talk on Feb 23, 1-4pm.
Feb 16-Mar 9, Ilford Galerie, 460/8 Surawong Rd.
---
LIVE MUSIC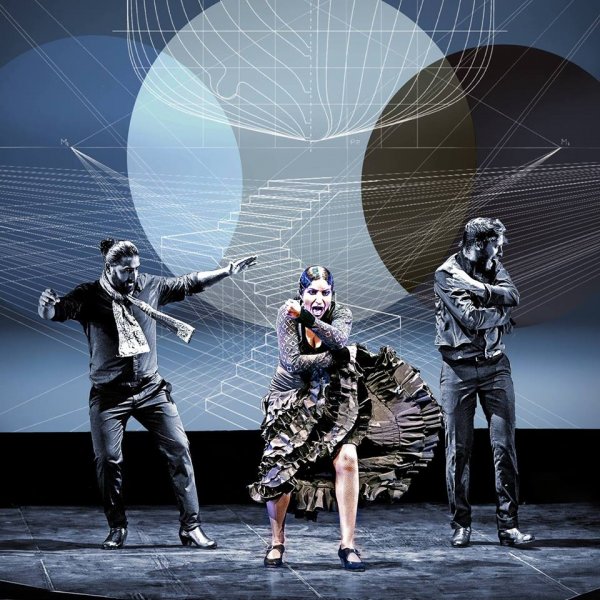 A weekend of workshops and performances from flamenco dancer Francesca Grima and percussionist Andrej Vujicic.
Friday, Feb 15, 2-4pm and Feb 16, 4:30-6:30pm. The Home BKK, 120/18 Sukhumvit Soi 23, 082-495-2121. B900 per class in advance/ B1,200 on the door.
Australian punk disco queen Gaffe E will take the stage along with Belgian trio Spagguetta Orghasmmond and Bangkok-based DJ Hidemasa Mitsui.
Saturday, Feb 16, 9pm-12am. Jam, Charoen Rat Soi 1, 089-889-8059. B200, includes one beer Sivilai.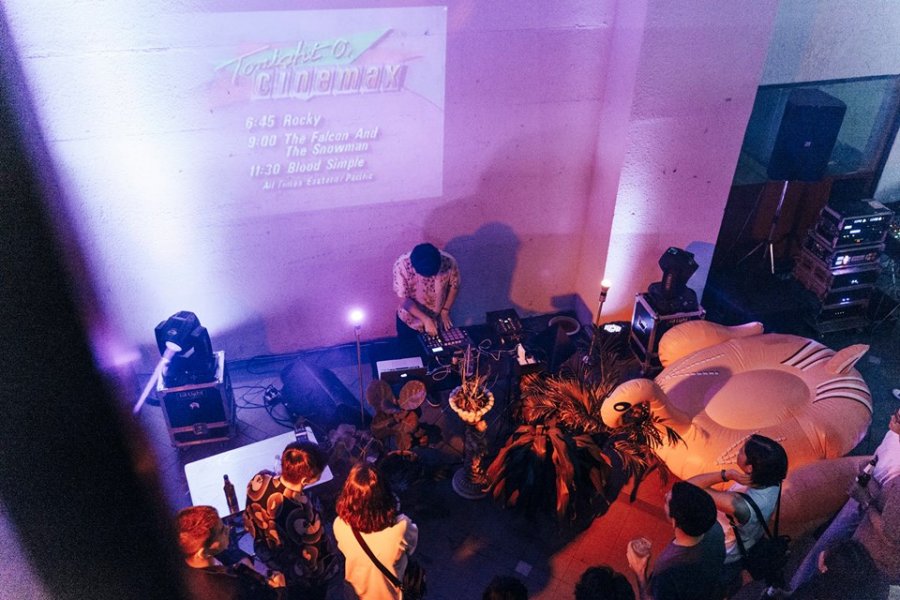 Celebrate live music bar Noma's first birthday with local R&B/soul band Pyra and S.O.L.E, with their electronic-meets-rock vibe.
Saturday, Feb 16, 8pm. Noma BKK, 21/66 RCA Block C, 080-939-7899. B450.
Local music festival featuring nine bands including Southern Boys, Tomorrow No Eat, Windy, YERM and more.
Sunday, Feb 17, 7pm-7am. Play Yard, 7/8 Lat Phrao Soi 8, 085-146-8017. B120.
---
NIGHTLIFE
A night of experimental, electronic music featuring a blend of local and Japanese artists, including Que Sakamoto (Japan) and a live set by Similarobjects (the Philippines).
Friday, Feb 15, 9pm-3am. Safe Room, Whiteline, Silom Soi 8, 087-061-1117. Free before 10:30pm/ B350 after, includes one drink.
Get ready to be hypnotized by trance and techno music with Hamburg's euphoric rave-style DJ Sabura and Thailand's own Patimala.
Friday, Feb 15, 9pm-2am. Mustache Bar, 544/5 Ratchadaphisek Soi 7, 064-814-5933. Free before 11pm/ B250 after, includes one drink.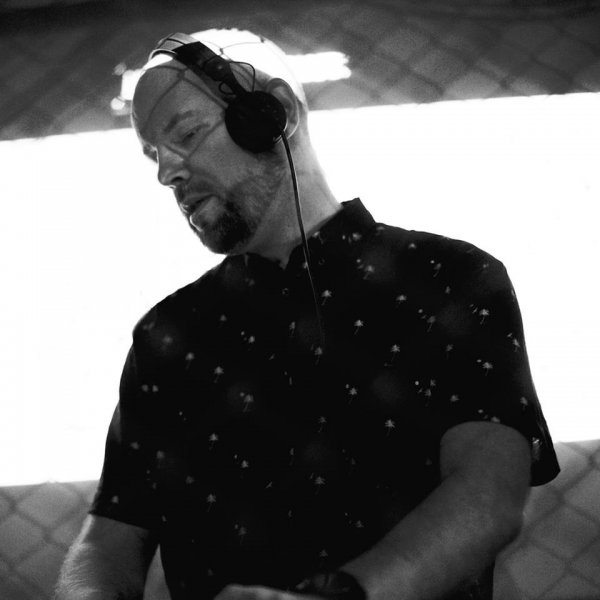 Two DJs—Halation and The Outsider—hailing from Japan and Sweden come together for an evening of electronic music.
Friday, Feb 15, 9pm-1am. 12 x 12, 810/22 Thonglor Soi Thararom 2, 094-260-4713. Free.
The monthly modern techno and electronic party returns with special guest MadderModes—known for his residency at Ho Chi Minh City's Observatory.
Saturday, Feb 16, 10pm-3am. Safe Room, Whiteline, Silom Soi 8, 087-061-1117. Free before 10:30pm/ B300 after.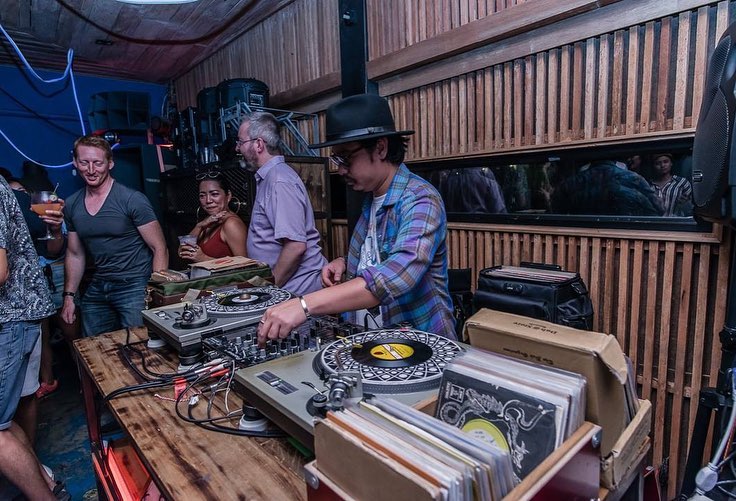 Travel back in time with Jamaican tunes spanning from the 1960s to the present day—all strictly vinyl.
Saturday, Feb 16, 9pm-2am. Studio Lam, Sukhumvit Soi 51, 02-261-6661. B200.
Get wet in style with an international DJ line up at Westin's third anniversary pool party.
Saturday, Feb 16, 1-9pm. The Westin Grande Sukhumvit, 259 Sukhumvit Rd, 02-207-8000. B400, includes one free drink; VIP packages range B2,900-25,000.
---
WORKSHOPS & FAIRS
Eleven hours of live music, food and beverage promotions at this anniversary party—think live jazz, DJs on DJs and discounted beer.
Saturday, Feb 16, 1pm-12am. The Commons, Thonglor Soi 17, 089-152-2677. Free.
Engage in a discussion about the Thai media's effects on the female body image with certified personal trainer, holistic nutritionist and health coach Immy Amatyakul.
Saturday, Feb 16, 4-7pm. Lumphini Park, Rama 4 Rd., 080-448-6840. Free.

Books, Thai crafts, and curios go on sale at the Siam Society Auditorium, including plenty of rare, historical items.
Saturday, Feb 16, 10-5pm. The Siam Society Under Royal Patronage, 131 Asoke Montri Rd. (Sukhumvit Soi 21), 02-661-6470.