The best things to do in your city this weekend.
ART
Dutch artist couple Niels Kalk and Marga van den Meydenberg combine their respective collage and photography talents in an exhibition brimming with quirky characters and unusual portraiture. During the exhibition, Marga will make portraits of people visiting Yelo House
Opening reception on Jan 10, 6-9pm. Exhibition runs until Jan 27. Yelo House, 20/2 Soi Kasemsan 1. Open Wed-Mon 11am-8pm. Free.

Vietnamese-American artist Dinh Q. Le examines the ripple effect across Vietnamese society of Agent Orange, a herbicide used as a chemical weapon during the Vietnam War, whose effects are still considered a taboo subject. Opening reception on Saturday, Jan 12, 6pm, with artist talk on Sunday, Jan 13, 4 pm.
Opens Saturday, Jan 12 and runs until Mar 1. Tang Contemporary Art, 3F, Golden Place Plaza, 153 Ratchdamri Rd.
Rati Wachiraanan and Soavalak Rittipan's colorful works capture the happiness of hard-working people of Thailand across all classes.
Opening reception on Saturday, Jan 12, 6pm. Exhibition runs Jan 9-18. Sathorn 11 Art Space, 404 Sathorn Soi 11, 02-004-1199. Free.
---
LIVE MUSIC
The New York-based Thai jazz pianist plays live in his hometown with Siriwat "Tae" Pliansanthia on double bass and Mr Sticks on drums.
Friday, Jan 11, 9pm. FooJohn, 831 Charoenkrung Soi 31, 085-527-3511. Free.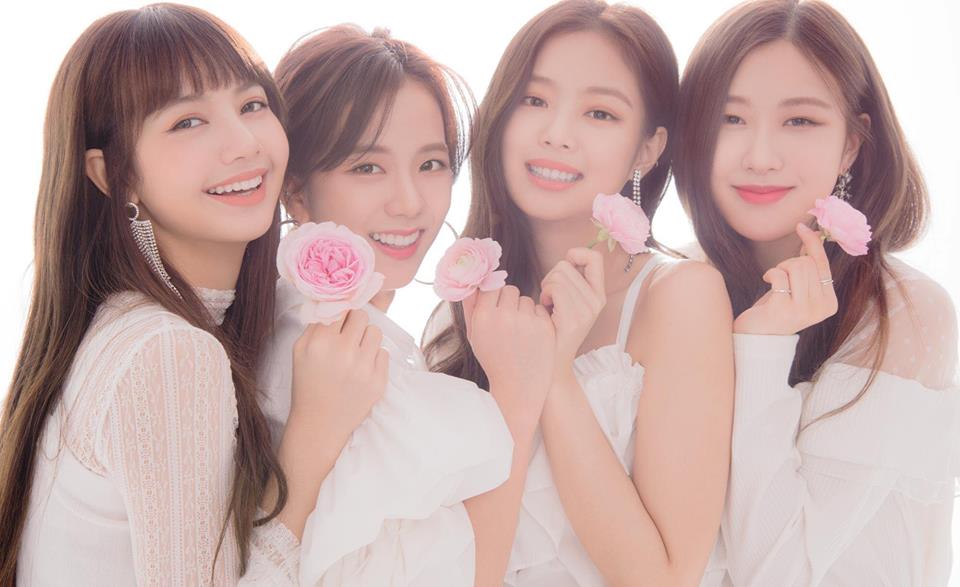 The all-conquering Korean girl group best known for their Billboard-charting single "Boombayah," the most viewed debut music video by a Korean act, bring their show to Bangkok with three round on Jan 11, 12 and 13.
Jan 11-13, 6pm. Impact Arena, Muang Thong Thani Popular 3 Rd., 02-833-4455. Tickets are B1,900-7,500 at Thaiticketmajor.com.
---
NIGHTLIFE
Party for two days with over 10 artists, including Japan's Gu, performing nothing else but psychedelic music.
Friday-Saturday, Jan 11-12, 6pm. Whiteline, Silom Soi 8, 087-061-1117. B400 per day.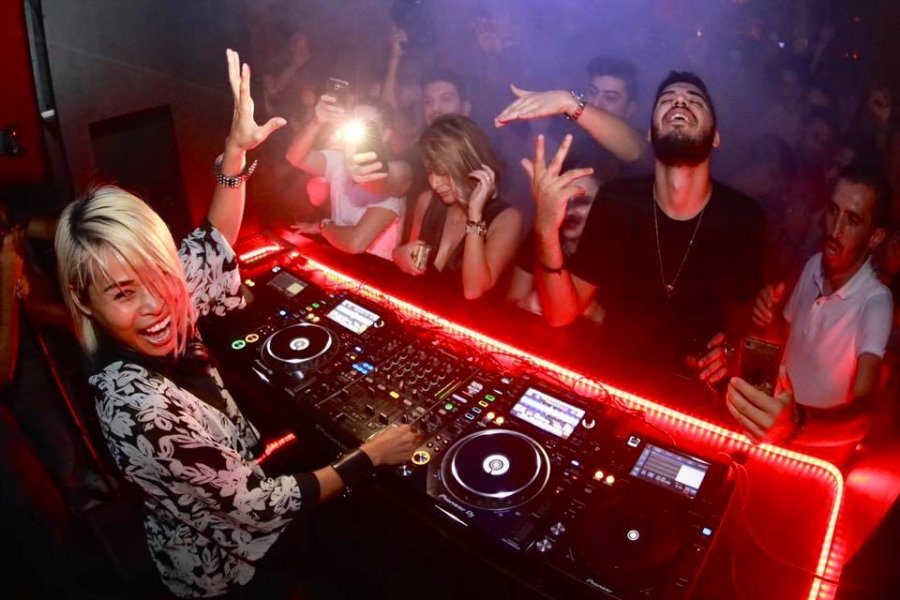 Thailand's globe-trotting underground techno DJ returns to her home country for one long night.
Friday, Jan 11, 9pm. Violett, The Third Place, 141, Thonglor Soi 10, 095-393-8858. Free.
Bangkok talents spin dubstep all night long with special DJ guests from the US and UK.
Saturday, Jan 12, 9pm. De Commune, 1/F, Liberty Plaza, Sukhumvit Soi 55 (Thonglor), 088-419-7380. B300.
Dutch DJ Maarten Goetheer teams up with Spanish DJ Dekyr to spin some hot beats by the pool.
Saturday, Jan 12, 2-9pm. DoubleTree by Hilton, 18/1 Sukhumvit Soi 26, 02-649-6666. B350-10,000 at bit.ly/2GFoopa
Four rounds of rap battles between eight up and coming local rappers.
Saturday, Jan 12, 5pm. Voice Space, BBD Building, 197 Viphavadi Rangsit Rd., 02-261-3883. B300-4,500 at bit.ly/2BENlvd
An afternoon party fueled with underground beats. Headlines by the genre-hopping Polish producer Eltron.
Sunday, Jan 13, 2pm. Vinyl & Toys, 9/19 Pradit Manutham Rd., 063-658-5980. B350 at bit.ly/2QN9qSM or B450 at the door includes 1 drink.
---
MARKET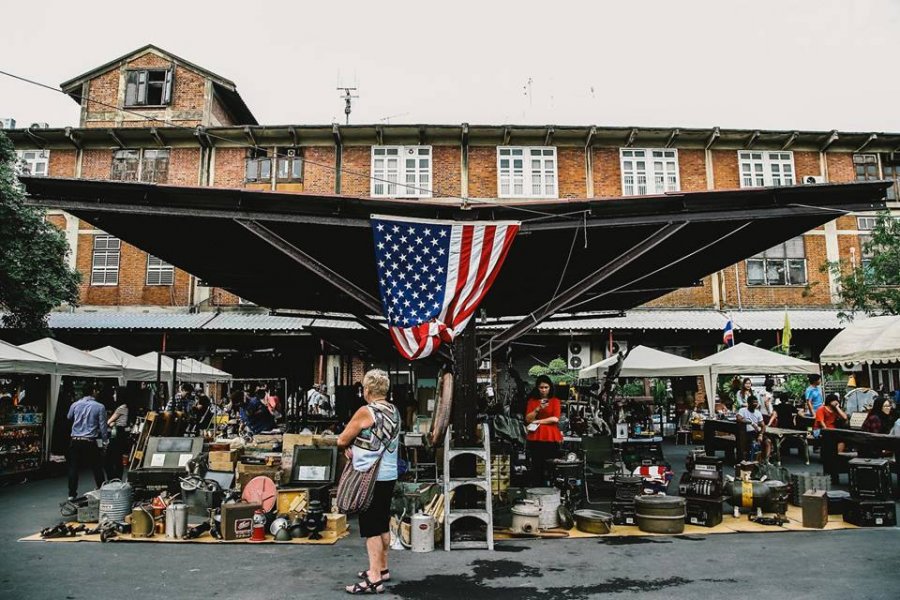 The hip flea market has announced its 10th edition to be taking place the old Sermsuk Warehouse by the Chao Phraya River. With Taksin Bridge as the backdrop, over 200 vendors will sell everything from vinyl records and home-ware to antique collectibles, rare designer goods and other knick-knacks. You can also shop the "Made By Thailand Collection," a collaboration with more than 20 lifestyle and fashion brands. Of course, there will also be plenty of food and drinks on top of all that.
Jan 11-13. Sermsuk Warehouse (Pepsi Pier), between Charoen Nakhon Soi 13 and 15, 095-826-3287. Fri-Sun 3pm-midnight. B100.

---
FILM
Catch a rare screening of Chloé Zhao's acclaimed 2018 film. After suffering a near-fatal head injury, a young cowboy undertakes a search for a new identity in the heartland of America. In English with Thai subtitles.
Jan 12-13. Bangkok Screening Room, Sala Daeng Soi 1, 094-125-9906. B200.
Catch a screening of this documentary about the struggles of marriage and the resiliency of the human spirit as a couple face up to a cancer diagnosis. Before the screening, director/producer Benjamin Steger will preview a short sample of his latest project, Vibrations, a world music documentary series.
Sunday, Jan 13, 8pm. The Friese-Greene Club, 259/6 Sukhumvit Soi 22, 087-000-0795. Free.
From September 2012 to May 2013, as France gets passionate about the bill allowing marriage for all, sociologist Irene Thery recounts to her son the stakes of this debate, captured here in a teddy bear cinema made of toys and pieces of cardboard.
Jan 11-20. Doc Club Theater, Warehouse 30, Charoenkrung Soi 30. B100.