When it was founded three years ago,
Locus Native Food Lab
quickly became the destination in Chiang Rai for food lovers. Many would travel to Thailand's most northern province just for one night to try the creative local-inspired dishes cooked up by Kongwuth Chaiwongkachon, the chef-owner who merged his experience in Japanese kitchens with a touch of local wisdom, northern produce, and inspiration from his foraging trips in Chiang Rai's forests. Now, the restaurant has moved to a beautiful new location at Pasaktong Resort, a super high-end villa that takes only one booking a time.
Situated about 15 kilometers from the city center, the venue now sits on a small hill surrounded by lush greenery and basking in shade from a group of large trees overlooking the rice fields. The restaurant itself has retained its down-to-earth vibe, set in a clay-concrete house with a cogon grass roof. Although the seating capacity has been reduced from 20 to 12, those seats are all centered on a theater-like chef's table facing the kitchen space, where you can see the chef and his crew perform their culinary artistry over about two and a half hours.

As for the food? Kongwuth admits that the pandemic has forced him to change up his business plan and level up his concept and philosophy. Catering to a predominantly local crowd now, he's focused on elevating his game toward fine-dining experiences and leaning hard on experimentation.
The "hors d'oeuvres Muang" at the beginning of the meal is a simple but clear statement representing Locus in four bites. Northern sausage like sai oua is served quiche-style while moo yor, a type of local sausage, is made of lean pork meat mixed with egg white instead of flour. Japanese touches appear in jin som, a type of northern grilled meat served maki-style with khao doi sii nil (hill black rice), and nam prik med ma muang, a daifuku stuffed with chili paste with cashew nuts. Other highlight dishes include gaeng toon pla duk. Typically served as a soup, here the local dish sees the catfish served alongside boiled green taro and rich hollandaise sauce. Simple, rustic touches, meanwhile, come in the form of the claypot rice, cooked slowly over a charcoal fire.
Kongwuth also shows a playful side with dishes like kanom dok tabaek (a type of violet flower), a dessert he reinterprets using sweet potato stuffed with water chestnuts and served in coconut milk topped with crushed coconut sugar ice.

Locus offers a great selection of wines, with more than 40 bottles all curated by Kongwuth, a self-described wine aficionado.
The restaurant is red-hot right now. Bookings through October are nearly full. Act quickly if you want a seat, because Kongwuth is about to launch a new, eight-course seasonal menu (B1,500).
If you miss the boast and visit in November, make sure to stop by his new shop, Pa-Lang (meaning power), in Chiang Rai town. Here, you can get fresh cold-pressed juices and nutrient-rich food from select organic local farms. The chef has also turned part of his shop into a small market, where you can grab some organic fruit and vegetables directly from local farmers as well.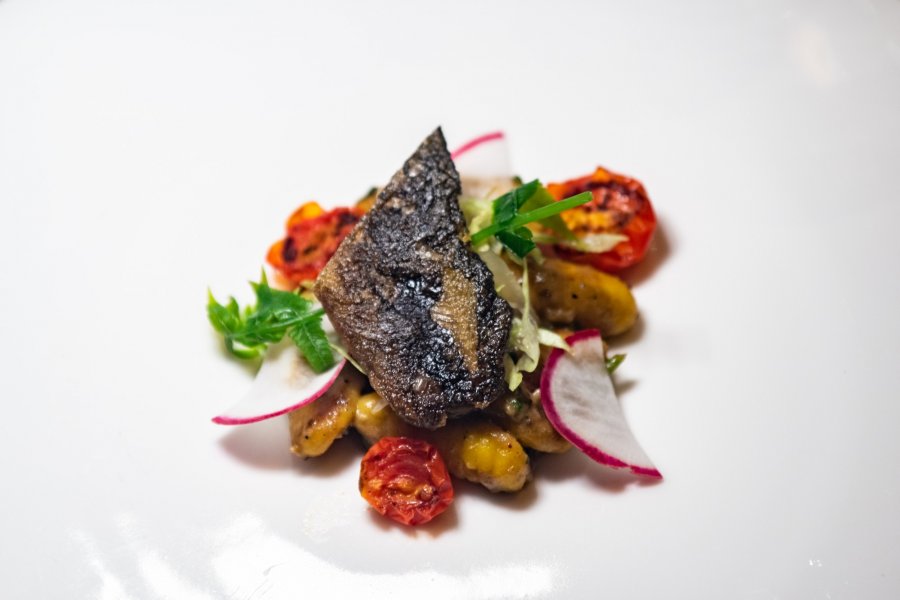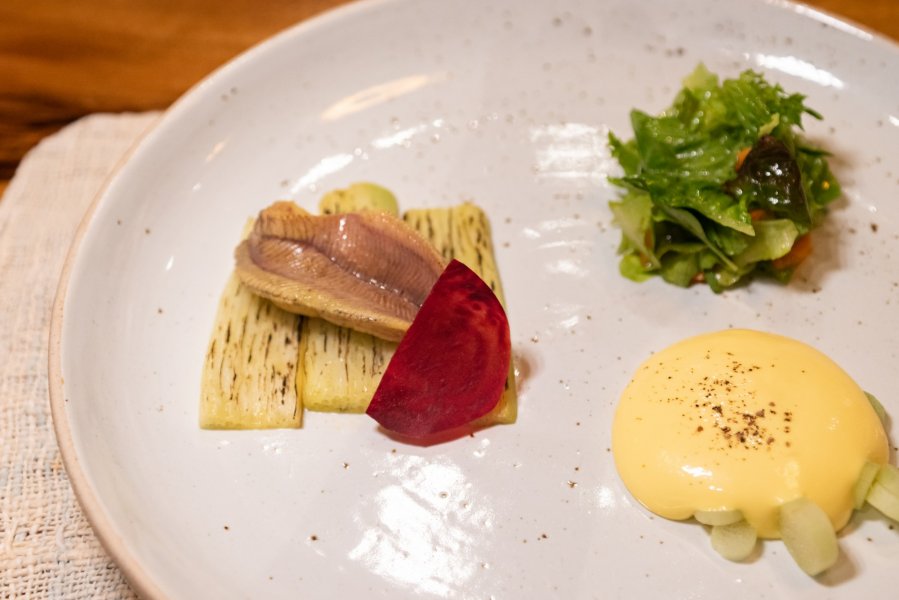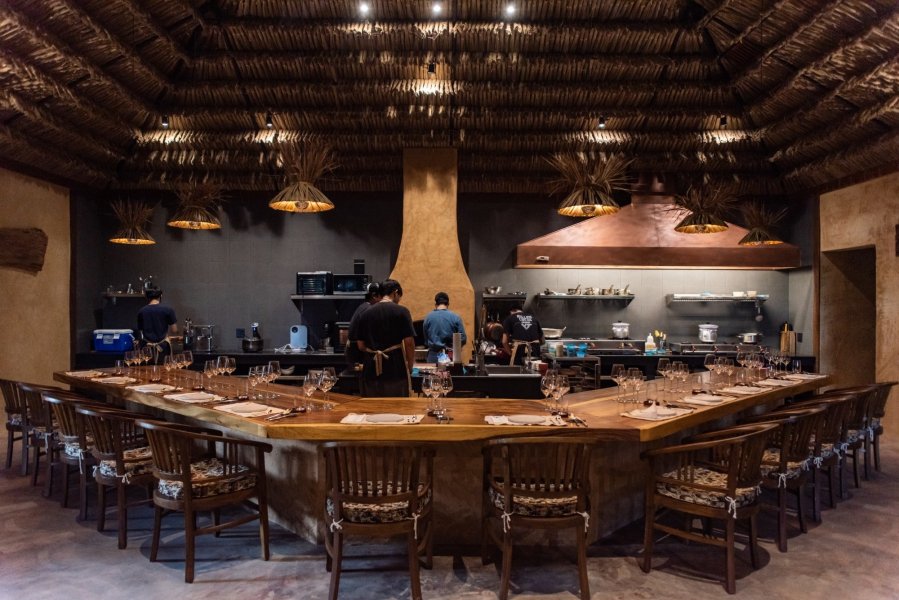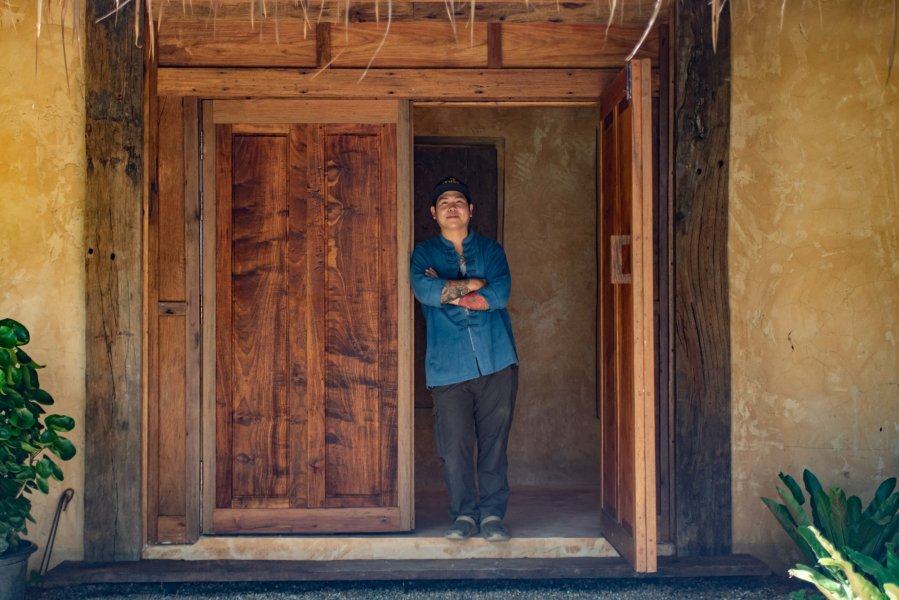 Credit: Monruedee Jansuttipan