---
Wed, Dec 12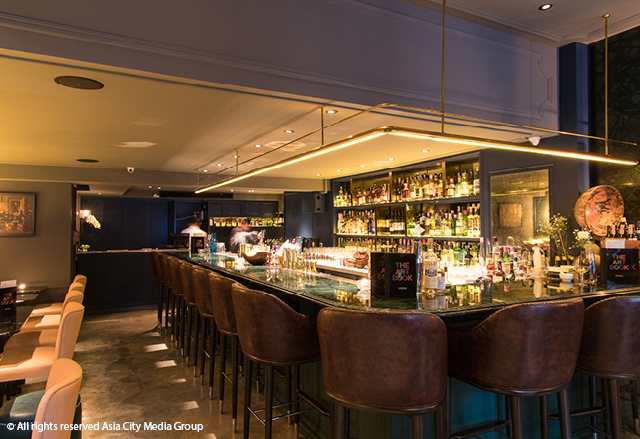 Under the theme of East meets West, Vesper introduces 12 new creations to its "The Art Book" cocktail series, each inspired by contemporary artists, installation art and even Asian masters.
Dec 12, 7pm. Vesper, 10/15 Convent Rd., 02-235-2777.
On Dec 12, head to Siam @ Siam hotel to enjoy special deals at three different venues: a lunch buffet for 2 person (B599, 11am-2:30pm) at Party House One; a sweet deal of B999 for 12 oysters with two glasses of sparkling wine at The Roof Gastro (6:30pm-midnight); and a nine-course menu with two cocktails at B2,999 at Taan.
Siam@Siam, 865 Rama 1 Rd., Opposite National Stadium, 02-217-3000.
---
Thu, Dec 13
New York-trained chef Steve Doucakis, of Bunker, heads to Smalls on Dec 13 to present dim sum dishes with artful flavors like shumai (B220), char siu bao (B240) and braised chicken feet (B220).
Dec 13, 7:30pm. Smalls, 186/3 Suan Phlu Soi 1, 094-264-9535
---
Fri, Dec 14
On Dec 14-15, Ocken welcomes Jay Kuehner, a key figure on Seattle's cocktail scene, to create special cocktails (B300 each or B1,000 for 4) to go with chef Johnny Liu's bar.
1/F, Bhiraj Tower, 31 South Sathorn Rd., 082-091-6174.
From Dec 14-16, Daniel Thaiger and Vivin team up for a Festive Foie Gras Burger (B380) featuring 60g of foie gras terrine, your choice of juicy beef or pork patty, blackcurrent and cranberry jam, seasoned with black pepper, sea salt and rosemary. Pre-bookings recommended at 084-5490995
Dec 14-16, 4.30pm-9.30pm. Daniel Thaiger truck, Sukhumvit Soi 30/1.
---
Sat, Dec 15

At Evil Man Blues on Dec 13, 10 random women and 10 random men endure 10 rounds of chitchat while sipping on Tanqueray gin and tonics. B300 per person. For bookings, call 02-392-7740.
Evil Man Blues, 72 Courtyard, G/F, 72 Sukhumvit Soi 55, 02-392-7740. Open daily 6pm-2am

December means one thing: Christmas! We may not have snow in Bangkok, but luckily we do have plenty of winter markets to make up for it. Leading the pack, the Sansiri Winter Market Fest is back for its sixth year, bringing over 170 vendors to T77 Community from Dec 15-16, 4-10pm, promising gifts, clothing, food and much festive spirit, as well as live music.
Dec 15-16, On Nut Soi 1/1.
---
Sun, Dec 16
Sathorn's Blue Parrot (Sathorn Soi 10, 02-235-4822) is making good use of its back garden with a Christmas Market on Dec 16, featuring lovely locally-made gifts, such as decorations, jewelry, bags, kids goods, arts and crafts, with activities for children.
Dec 16, 50 Sathorn Soi 10, 02-235-4822.
---
Tue, Dec 18

This Dec 18, Issaya Siamese Club hosts a special chefs charity and auction to raise funds for Child's Dream Foundation, a Chiang Mai-based charity helping underprivileged children and youth in northern Thailand. Some of Bangkok's most talented chefs, including Issaya's Ian Kittichai and Andrew Martin, Le Normandie's Arnaud Dunand Sauthier, David Thompson, Upstairs' Dan Bark and many more, will each present a dish from their childhood. B9,500 per person including wine. To book, call 02 672 9040 or email contact@issaya.com.
Dec 18, 6:30pm. Issaya Siamese Club, 4 Soi Sri Aksorn, Chuaphloeng Rd., 02-672-9040.
---
Upcoming
Little Market founders Jason Lang and Chet Adkins bring their juicy, flavorful burgers to Smalls for one night on Dec 19. Prices from B200 (cash only).
Dec 19, 7pm. Smalls, 186/3 Suan Phlu Soi 1, 094-264-9535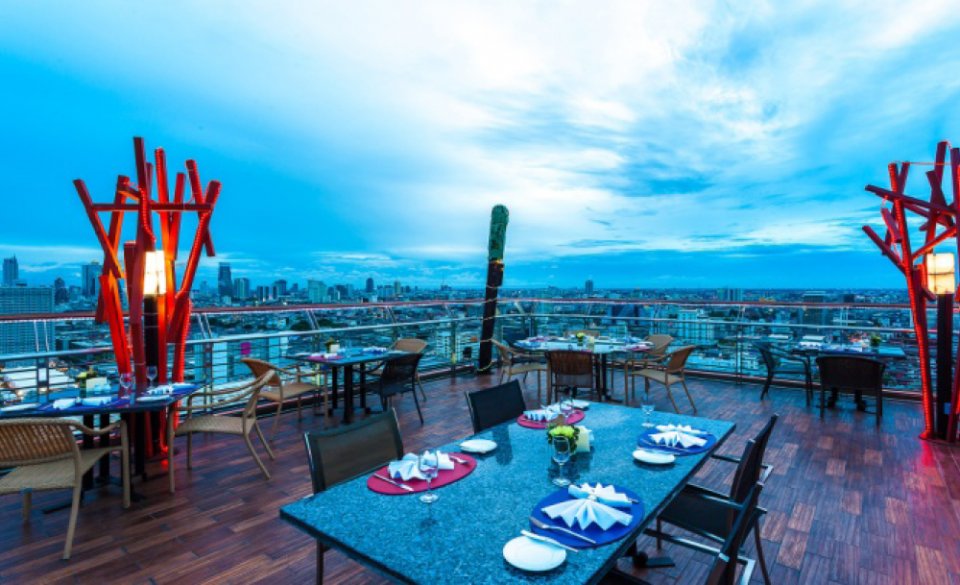 Tropic City Takeover At The Roof Bar
Tropic City's Sebastian De La Cruz and Philip Stefanescu take over The Roof Gastro on the 25th floor of the Siam@Siam hotel with their tropical-inspired cocktails (from B350) on Dec 20.
Dec 20, 7pm. 25/F, Siam @ Siam Design Hotel, 865 Rama 1 Rd., 087-989-2525.
Taan x Mekhong Hyperlocal Dinner
On Dec 26, Thai fine-casual restaurant Taan teams up with Mekhong for a nine-course meal paired with five cocktails. B2,500 per person.
Dec 26, 6:30pm. 25/F, Siam @ Siam Design Hotel, 865 Rama 1 Rd., 065-328-7374. B2,500.