Thursday

NIGHT LIFE: LE TWINS at Levels
A live performance by DJ twin-sister duo, Le Twins, who have played alongside major names such as Steve Aoki, Marti Garrix, Oliver Heldens and many more.
May 31, 9pm. Levels, 6/F, Aloft Hotel, 35 Sukhumvit Soi 11, 082-308-3246. Free.
SCREENING: 9FilmFest
Celebrating its 6th year of bringing emerging filmmakers and professionals together, this film festival will be screening short films from all around the world. Head to http://9filmfest.com/ for the schedule.
May 30-31. Cinema Oasis, Sukhumvit Soi 43, 097-929-5366. Free.

COMEDY: Phil Kay is back!
Award-winning Scottish comedian, Phil Kay, comes to Bangkok for his Asia tour, which promises to "bathe audiences in a waterfall of cosmic positivity".
May 31, 8pm. Stagetime Comedy Club, Snapper Restaurant 3/F, Sukhumvit Soi 8, 089-448-7757. B500 online at https://bangkok.oneplace.events, or B700 on the door.
NIGHT LIFE: Songwriter Night at Maggie Choo's
Another installment of Maggie Choo's songwriter night will bring performances from artists including Hanna, Daniel Didyasarin, John Will Sail and Bangkok's expat alternative band, Count the Thief.
May 31, 8:30pm. Maggie Choo's, 320 Silom Road, 091-772-2144. Free.
---
Friday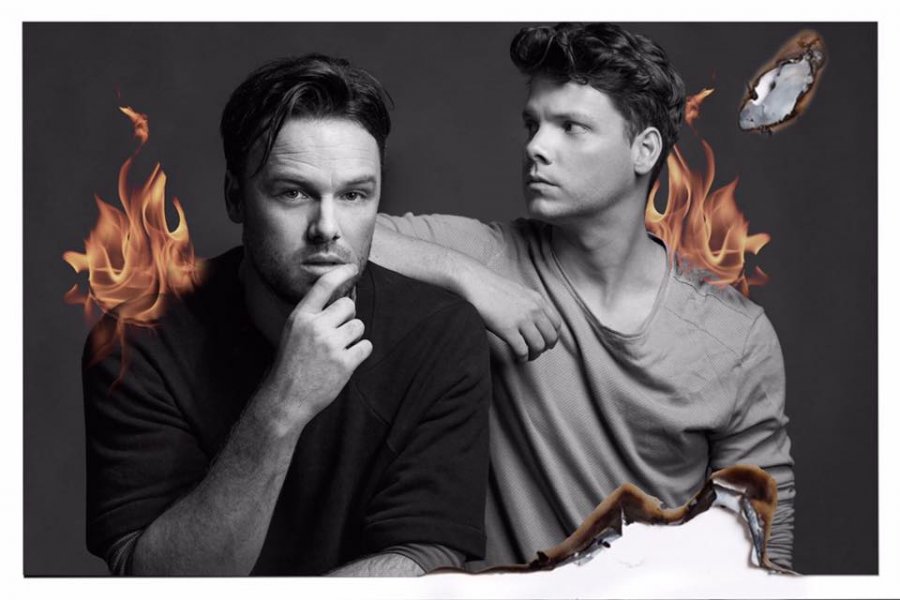 NIGHT LIFE: Dubvision At Onyx
Having played at some of the world's biggest festivals like Tomorrowland, Ultra Music Festival and EDC, DJ duo DubVision (Victor Leicher and Stephan Leicher) will be taking over the decks at Bangkok's RCA nightclub.
Jun 1, 9pm. Onyx, RCA (Royal City Avenue), Soi Soonvijai, Rama 9 Rd., 081-645-1188. B500.

NIGHTLIFE: DJ NANO (ES)
"The most active music revolutionist", DJ NANO brings his new music concept to Bangkok's Insanity nightclub.
Jun 1, 10pm. Insanity, Sukhumvit Soi 11, 082-731-8885. B300/400 includes 1 drink.
NIGHTLIFE: TLT 7th Anniversary
In celebration of their 7th anniversary, the TLT crew (Trance Music Lovers in Thailand) will be bringing you international headliners, Ahmed Romel and Robert Nickson, for a night of quality underground trance.
Jun 1, 9pm. Club XS, Sukhumvit 21, 062-171-5299. B700 includes 1 drink

ART: I'mbalance
A local artists' collective responds to Eiji Sumi's installation "Here and There" to create a time-based, embodied live experience. Expect a diverse body of work using physical movement, dance, interactive theatre and mixed media performances.
Jun 1, 7:30pm. Gallery VER, 2198/10-11 Narathiwat Soi 22/ Sathipradit Soi 15, 02-103-4067. Free.
SCREENING: French Film Festival 2018
Screenings of nine critically-acclaimed French films: Ballerina; Personal Shopper; Faces Places; The Little Prince; Lumie're; See You Up There; The Red Turtle; The Graduation; and Long Way North. Check out the schedule and book your tickets online at
https://www.majorcineplex.com/movie
.
Jun 1-3. Quartier CineArt, Emquartier, 4/F, 651 Sukhumvit Road, 02-261-0199. Tickets are B100.
---
Saturday
NIGHTLIFE: Kai Dao Pool Party : #Wavy
Kai Dao is back for its third edition, bringing you another rooftop pool party with 'strictly no EDM' tunes from local DJs and live acts.
Jun 2, 2pm. The Continent Hotel, 413 Sukhumvit Road, 02-686-7000. B250 on Ticketmelon, B400 on the door (includes 1 drink).
NIGHTLIFE: GLOW Saturday w/ Dave Vega & Koish
Saturday night session with Berlin-based DJs Dave Vega and Koish.
Jun 2, 9:30pm. GLOW, Sukhumvit 23, 086-614-3355. B300 includes 1 drink.
NIGHTLIFE: Welcome to Soundistan [Soi 1]
Eclectic sounds from folk singer Sandrayati Fay, groovy soul band The Lowdowns and electronic lo-fi artist, Yuu.
Jun 2, 8pm. 12x12, 810/22 Tararom 2, Thong Lor 55, 094-260-4713. B200.

NIGHTLIFE: SAKE + SOUND Vol. 6
Get a taste of good quality sake and eclectic sounds from DJs KYO Sakurai, Superstar Panda, The Outsider and NK Chan.
Jun 2, 7pm. Orihara Shoten Bangkok, 18 Park Lane, Sukhumvit Soi 63, 02-382-0131. B200 includes 1 sake.
---

Sunday
ART: Metamorphosis
Russian artist Olga Volodina captures the human metamorphosis of feelings, thoughts and attitudes through her photographs.
Jun 3, 11am. Nowhere BKK, 6/F, THA City Loft Hotel, Ekkamai 6, 099-394-4417. Free.
CLASSICAL: Piano Recital by Anna Granik (Hungary)
The Embassy of Hungary presents a piano recital by Anna Granik, who will be playing variations from Jan Levoslav Bella, Bela Bartok, Erno Dvorak, Frederic Chopin and Franz Liszt.
Jun 3, 4pm. Sala Sudasirisobha, Ladprao Soi 41, 02-541-8662. B700.
---
Ongoing

Dear Darkness
Artist Yutdanai Sripaiboon tells the life story of his experiences with epilepsy through a body of ceramic artworks. In creating a character called "Gud-Yim" (which translates as Bite-Smile), this artist reflects the unmistaken beauty within imperfections.
Through 'til Jun 24. The Jam Factory, 41/1-5 Charoen Nakorn Rd. 02-861-0950. Free.