THU, APR 26
LIVE MUSIC: Singer Songwriter Night at Maggie Choo's
Another installment of the Singer Songwriter series which promises up-and-coming "funk rockers" John Lindsay, Nathan Lynch, John Will Sail and Happy Three Friend (Band). The party starts at 8.30pm with free entrance (happy hour 8-9pm).
Apr 26. Maggie Choos, 320 Silom Road, 091-772-2144.

TALK: Ethical Fashion Forum & Film — Fashion Revolution Thailand
To coincide with the global Fashion Revolution Week 2018, the group of ethical fashion practitioners behind Fashion Revolution Thailand will be hosting two evenings of insightful discussion on ethical fashion, as well as a film screening and presentations about some of the most pressing issues of the fashion industry: human rights, fair pay and environmental impact. Read more here.
Apr 26-27. Wecosystem Entrepreneurial Cultural Space, 9/F, Gaysorn Tower. For more information visit www.fashionrevolution.org or www.fb.com/events/1583070598476515/
NIGHTLIFE: Head Bang! / Lady Violett x Bassheadtemple
Hard low bass tunes from Ninegod, Kartpartyy, Burned Hog, JWP and Darkseid. Ladies get 3 free drinks from 9-11pm.
Apr 26. VIOLETT, Thonglor Soi 10, 095-393-8858. Free.
NIGHTLIFE: A Dub a Day Keeps the Doctor Away
A dub session with DJs African Star Trekker and The Colored Buttons Pusher (aka Mxht). Underground music, bass and delays served up in an authentic alternative venue. Starts 8pm with free entrance.
Apr 26. JAM, 41 Charoen Rat Soi 1, 089-889-8059.
---
FRI, APR 27

NIGHTLIFE: It's a Trap
This brand new trap music festival takes after a biohazard theme of zombies vs. survivors. Expect trap, bass and dubstep music by artists Dirtyphonics, Barely Alive and Virtual Riots. Doors open at 7.30pm.
Apr 27. GMM Live House, 8/F, CentralWorld, Ratchadamri Rd., 02-101-6881. B1,500-1,800.
NIGHTLIFE: Answer Code Request
The Berghain club resident of 5 years spins his take on techno that veers from the uniform 4/4 variety.
Apr 27, 9pm. Beam, 72 Courtyard, Sukhumvit Soi 55 (Thonglor). B300.
NIGHTLIFE: Sunju Gargun, Dan Lo & Samantha Nicole
A night of dub house and techno, with local DJ Sunju Hargun joined by counterparts from Saigon and Manila.
Apr 27, 9:30pm. Glow, Sukhumvit Soi 23, 086-614-3355. Free before 10:30pm; afterwards B250 includes one drink.
NIGHTLIFE: Dope as Funk: TGIFunkday
Back again with another Dope as Funk party with resident DJs ARIN, Tommy Nori and Aopsher spinning current hits to throwback classic tunes.
Violett, Thonglor Soi 10, 095-393-8858. B300.
NIGHTLIFE: Aaron James at Escape
DJ Aaron James from New York City takes over the turntables. Starts 9pm.
Escape Bangkok, 5/F, The EmQuartier, 693 695 Sukhumvit Rd. Free.

NIGHTLIFE: Dubway 10th Anniversary feat. MALA (Deep Medi)
The dub-loving party organizer celebrates a decade of bass with dubstep pioneer Mala joining a who's who of Bangkok's finest selectors: BKRas, Phatfunk, DJ Low and MC Dan Stezo.
Apr 27, 9pm. De Commune, 1/F, Liberty Plaza, Sukhumvit Soi 55 (Thonglor), 061-717-4365. B700-950 includes 1 drink.
NIGHTLIFE: We're Queer We're Here #4!
A night of celebrating and supporting artists of the LGBTQ+ community. Expect a lot of singing, dancing, playing of instruments, comedy and poetry. Starts 7pm.
Live Lounge Bkk, 10/47 Trendy Building, Sukumvit Soi 13, 02-168-7335. B200.
COMEDY: Improv Comedy Night
No script, no set. Improv comedy is back again with another session this Friday 8.30pm.
The Comedy Club Bangkok, Sukhumvit Soi 33/1 above The Royal Oak Pub. B400 in advance or B500 at the door.
NIGHTLIFE: Radio Revolution x Rui at Mustache
DJ Radio Revolution teams up with Rui to perform a blend of different genres which stretches through to house, techno, minimal and deep house.
Mustache, 544/5 Ratchadaphisek Soi 7, 02-274-5855. Free entry befmore midnight, B200 after.
FAIR: Bangkok Comic Con x Thailand Comic Con 2018
Comic Con gives you the chance to meet your favourite Hollywood stars and Japanese idols. Make sure to get your cosplay costumes. Doors open 11am.
Apr 27-29. Royal Paragon Hall, 991 Rama Rd. Day tickets are B200.
---
SAT, APR 28

FILM: Celebrating National Canadian Film Day: Away From Her
Sarah Polley's classic film Away From Her'looks into the married lives of Grant and Fiona, whose limits of love and loyal must be redefined. Catch this screening on Apr 28 at 9pm.
2/F, 1/3-7 Sala Daeng Soi 1, 00-906-3888. B200.
ART: Tae Parvit: Afternoon Person Opening Reception
Emerging artist Tae Parvit's debut exhibition features paintings, drawings, large-scale sculptures, animations and site-specific installations portraying recognizable objects and human figures in domestic scenes. With opening reception on Apr 28, from 5pm.
Apr 28-Jun 27. Bangkok CityCity Gallery, 13/3 Sathorn Soi 1, 083-087-2725. Free.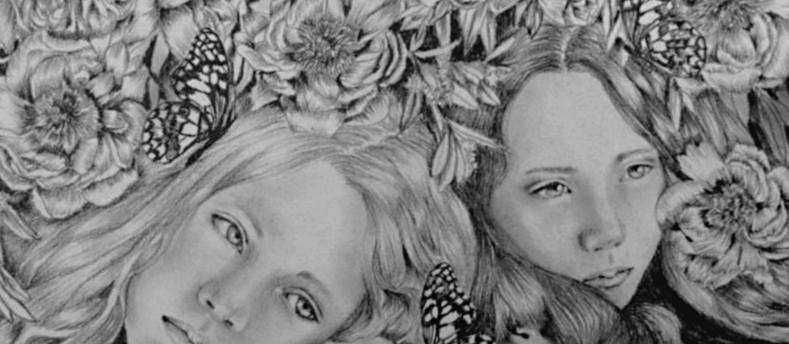 Art: In Bloom
3 Thai artists come together in an exhibition which tells the female perspective on love beauty and death. With live set from Zweed N Roll. From 6-10pm.
Apr 28. Kinjai Contemporary, 2/F, 1/2 Ratchawithi Rd, 089-815-3082. Free.
NIGHTLIFE: Future Factory x Bassheadtemple present "Basshouse"
All early-starting rooftop party at the millennial hotspot Future Factory (top floor of Bad Motel) that promises to bring the bass house genre back to life again. Starts 5pm.
Apr 28. Future Factory, Badmotel, 331/4-5 Sukhumvit Soi 55, 098-253-9356. Free.

LIVE MUSIC: The Script
The Irish soft rockers will perform in support of their brand new album, Freedom Child.
Apr 28. Impact Arena, Muang Thong Thani, 99 Popular Rd., 02-833-4445. B2,000-4,000.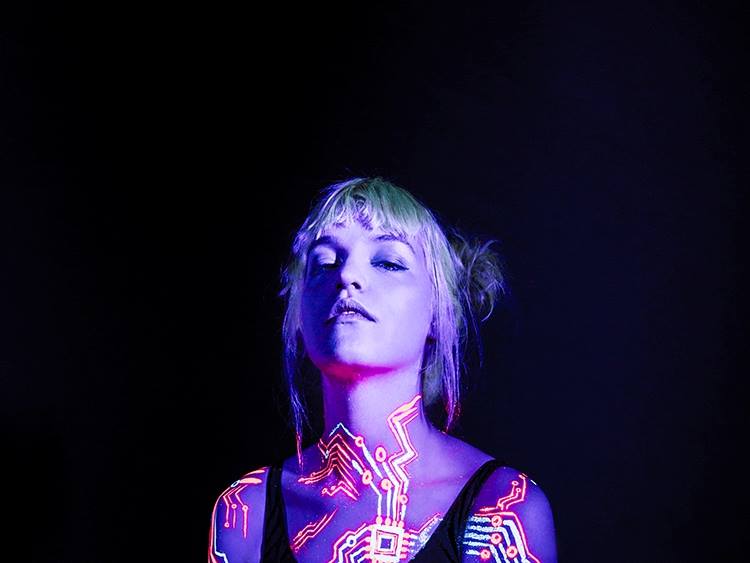 LIVE MUSIC: Lydmor live in Bangkok with Parim!
Danish singer Lydmore brings sings her heart out to pumping electro sounds. Starts 8.30pm.
Apr 28. JAM, 41 Charoen Rat Soi 1, 089-889-8059. B300.
---
SUN, APR 29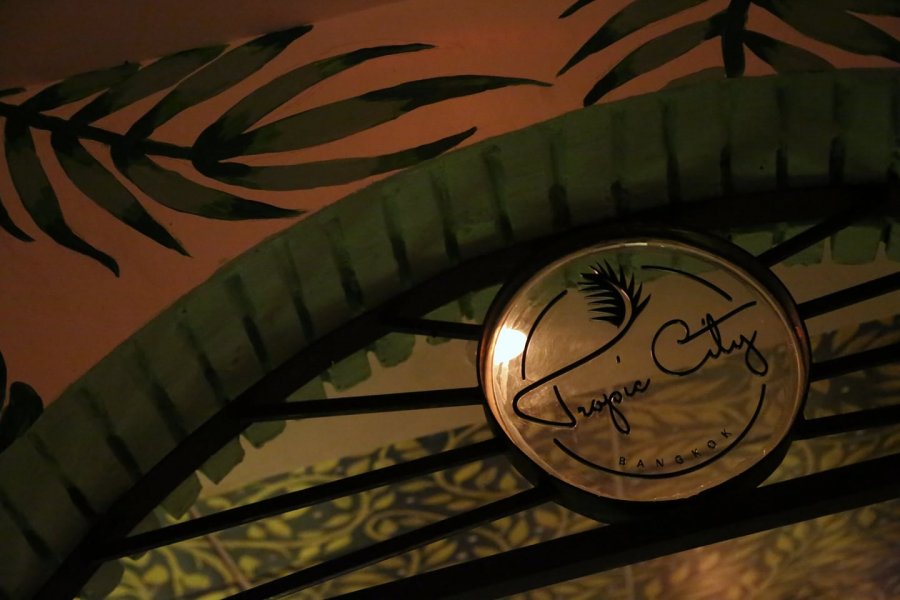 NIGHTLIFE: Disco Diaries - A Sunday Social
A tropic-themed party with good food, drinks, music, and most importantly, good people. 2pm till late.

Apr 29. Tropic City, 672/65 Charoen Krung 28, 091-870-9825. B500 includes 1 drink.
NIGHTLIFE: Loud
Bangkok-based DJs Kwenta and Hexer bring hard-edged, driving techno to the decks.
Apr 29, 9pm. Glow, Sukhumvit Soi 23, 086-614-3355. B250 includes one drink.
NIGHTLIFE: Sicko

La Yuma, Wildealer and Ahivar offer up a trippy tour of mind-bending music.
Apr 29, 8pm. De Commune, 1/F, Liberty Plaza, Sukhumvit Soi 55 (Thonglor), 061-717-4365. Free.