If the world was about to end, what would you eat? Mad Face Food Week, the smash-hit outdoor food festival in it's third year, is challenging some of Bangkok's best chefs to come up with answers. The brief: make your "last meal on Earth". The three-day fest takes over the Sermsuk Warehouse next to the Chao Phraya River this Mar 13-15. This year is an absolute doozy, even by Mad Face standards.
There seems to be more than enough "end of the world" tongue-and-cheek hysteria to go around these days—global warming, PM 2.5, covid-19—so the timing of the theme seems right. Mad Face 2020 isn't only about doomsday dishes, though. The line-up of a mix of chefs, home cooks and all-around food stars are also whipping up other dishes to round everything out, be it a childhood plate that no longer exists, a bowl of comfort food, or a dish they never get bored of. Pretty much every kind of cuisine you could hope for is here.

Rapid-fire list: 100 Mahaseth, Appia, Baan (Chef Ton), Bang Bang Viet Cong, BATT, Brassica X Artichoke (SG), Broccoli Revolution, Broken Egg, Chunn, Dean and Deluca, Easy Buddy, Green Bottle, Guss Damn Good, Guten Appetit Sausage, Hill Pop (Bennie & Dannie), among a bunch of others.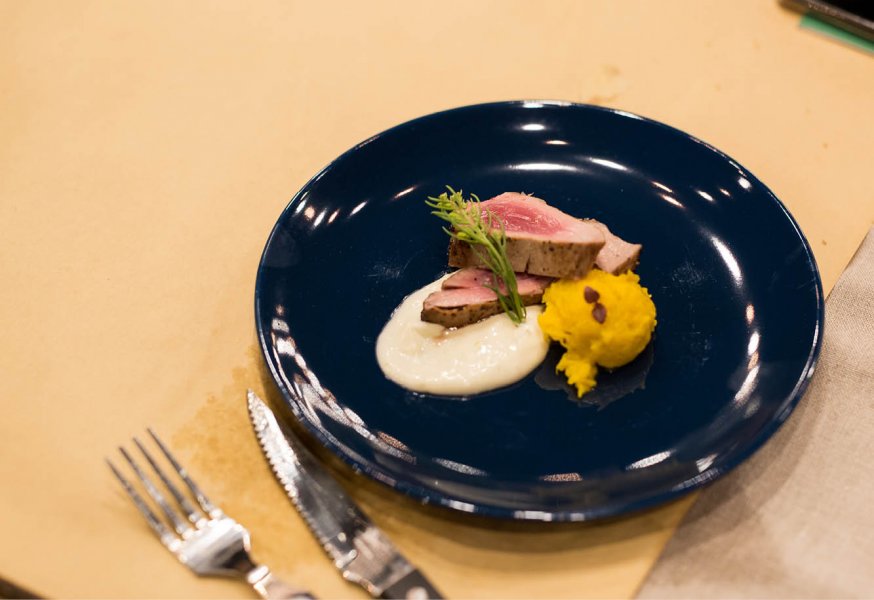 The Mad Face Dinner Hall is back this year too with a new slate of special multi-course feasts from top-name chefs. Mar 13, the "Urban Refugee Dinner" hosted by chefs from Na Projects that's meant to mimic some of the styles of food developed by people living in refugee camps. On Mar 14, Chet Adkins of JUA hosts a seven-course yakitori and sake pairing dinner. The next day, Mar 15, Top Russell from Mia Restaurant dishes out a multi-course European feast under the theme "Find What You Love and Let it Kill You".

Tickets go on sale now at this link: https://www.madfacefoodweek.com/tickets
Pop-up up dinners abound at the Mad Face Food Arena. Chef Pu Chaochan from The Attic Diary Café has crafted a menu based on recipes from his grandparents on Mar 13 while The Guest List: Where Chefs Make A Mess (a longstanding project from Appia) challenges several renowned chefs to cook food outside their comfort zone—for a good cause. Chef Joke Somkiat & Mr Bright Lee have also teamed up, on Mar 15, to create some Southeast Asian nostalgic fusion dishes for guests to dig into.
For more action, the festival will also offer special features, including a "Ngien Phochana" food court by four chefs from the Fucking Chefs team (selling their four most popular Thai dishes), and Taco Heroes By chef Chalee Kader & Friends. If you're more of a street food fan, be sure to check out the street food stall for charity taken over by Gaggan, iTan and Mark Wiens.
For more information, visit www.madfacefoodweek.com, fb.com/MadFaceFoodWeek or www.instagram.com/madfacefoodweek.
Tickets are B100/day/person, including one free drink.
Mad Face Food Week 2020. Mar 13-15, 3pm-midnight. Sermsuk Warehouse (Pepsi Pier), between Charoen Nakhon Sois 13 and 15.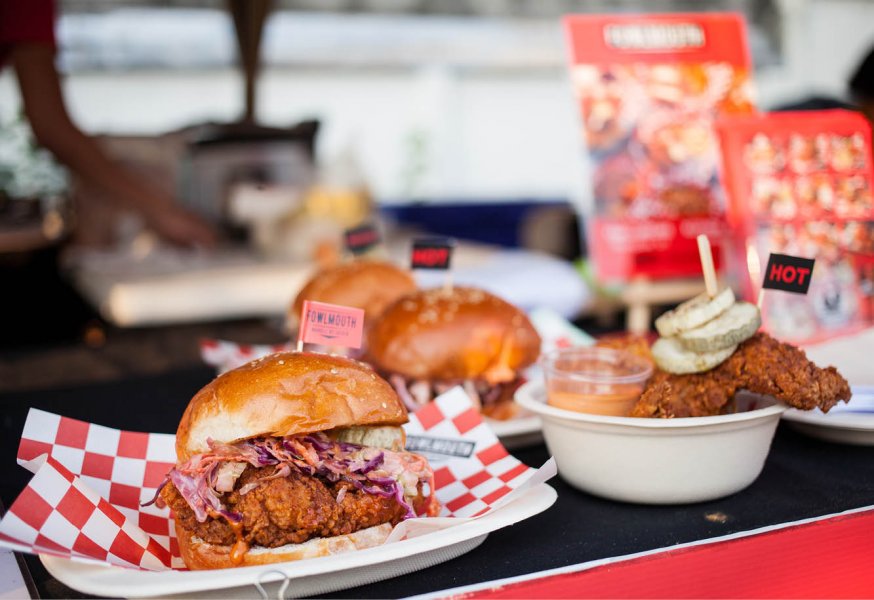 Sponsored by: