A new year means a new slew of events to fill up your calendar, and we've got just the thing to get your February off to a roaring start: after a three-year hiatus, the Bangkok Riverside Fest is officially back, and man, are they coming in strong. From February 3 to 5, the banks of the Chao Phraya River will be packed with food, music, and a host of other activities from afternoon to night. The whole event is also dog-friendly, making it a perfect day out for the entire family, including the four-legged members!
Naturally, a riverside festival calls for water-based sports competitions. Cheer on professional kayakers and stand-up paddle boarders in a number of high-intensity races, as well as rowers who will be participating in tug-of-war style boat battles on the water. The highlight, though, will undoubtedly be the Elephant Boat Race, whose current champs are the Royal Thai Navy Seals who won the last race back in 2020 (for the second year running). Along with seven other teams, the Navy Seals will be back to fight for the cup again this year in what's already looking to be a high-stakes competition. All of the competitions will take place across all three days, and will culminate in an awards ceremony on Sunday evening.
The event will also be a gourmet highlight, with an array of food and drinks vendors keeping everyone's stomachs happy in the Gourmet Zone. Festival goers can expect a mix of Thai classics and international dishes from celebrated Thai chefs and locally-renowned restaurants. There will also be a beer and wine garden area where guests can cool down with both alcoholic and non-alcoholic beverages.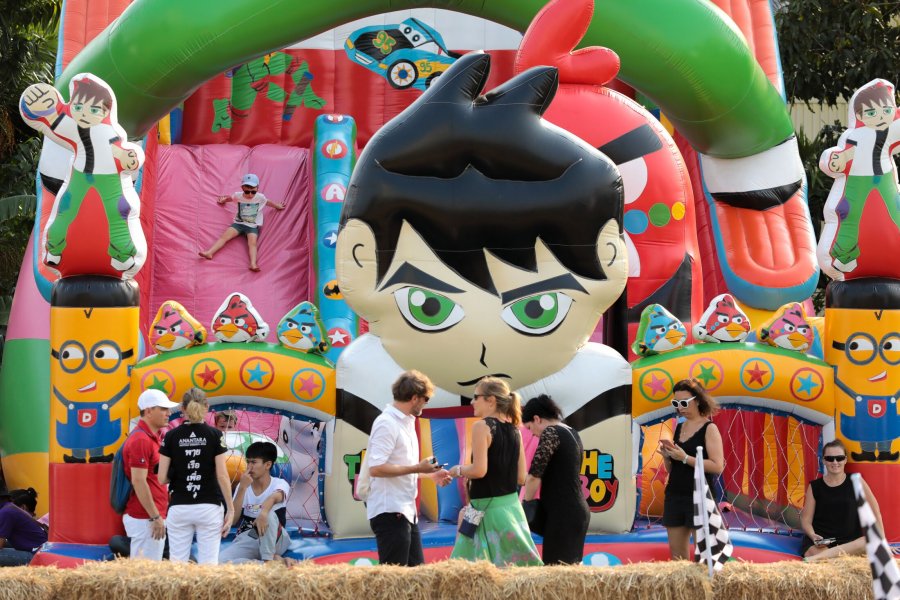 On the activity side of things, a Community Zone that will feature art installations by local artists, as well as a flea market where you can get in some retail therapy while simultaneously supporting local artisans and independent businesses. The ongoing kite festival is also sure to keep the little ones entertained as experts from the Thai Kite Festival Association explain the history and mechanics behind the pieces of art floating overhead — and you can even get in some bonding time by creating your own unique kites at the on-site workshops. Separately, there will also be a general Play Zone for the youngest festival attendees.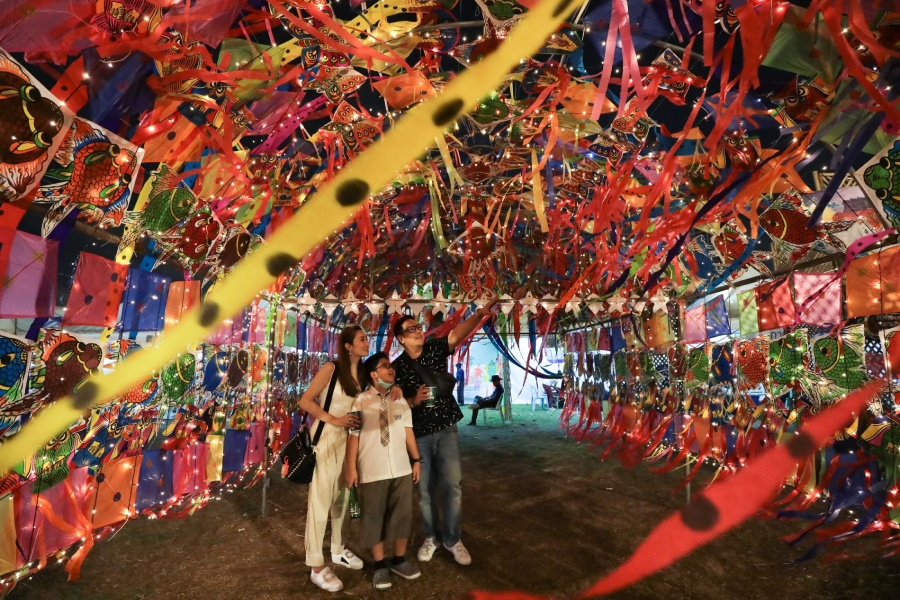 And all of this will be soundtracked by live DJ sets until 7:30pm on each day, at which point the mic will be handed over to some of Thailand's biggest artists who will be putting on mini outdoor concerts. On Friday, guests will groove to PiXXiE, Poly Cat, and V Violet. Saturday will bring out MEAN, Lipta, and 4Eve; and finally, Patrickananda and Wanyai feat. Mon Monik will be closing out the show on Sunday. Oh, and did we mention that there'll be dazzling fireworks displays lighting up the night sky on the first two evenings?
The festival grounds are just a five-minute stroll from the Anantara Riverside Bangkok Resort, located next to Soi Charoennakorn 57/1 (there will also be a free car shuttle between the Resort and the festival). If you're coming by car, free parking will be available at the Anantara Riverside Bangkok Resort, Avani+ Riverside Hotel, and Riverside Plaza. In terms of BTS, Krung Thonburi is a five-minute taxi ride from the event, or get off at Saphan Taksin, where there will be a free Anantara shuttle boat service that runs every 20 minutes between Sathorn Pier and Anantara Riverside Bangkok Resort.
Bangkok Riverside Fest will take place from 2pm to midnight on February 3, noon to midnight on February 4, and noon to 9:30pm. on February 5. Tickets are priced at B300 per person per day, B150 for a dog (children under 12 attend for free!). There's also the option to purchase VIP tickets at B3,999 per person per day, which will include a number of perks such as free flow of alcoholic and non-alcoholic drinks and light snacks served at the marked VIP tents. And as if you needed another reason to attend, a percentage of ticket sales will be donated to elephant conservation-related charities throughout Thailand!
Tickets for all three days are already available for purchase online. See you all there!
Sponsored by: