It's Thursday. Tonight the cocktail and nightclub space The Rat at Seenspace in Thonglor will turn itself into a realm of demons. Hosted by a cloven-heeled songbird in giant devil horns and her risque troupe of sinning dancers; this is Bangkok's first real burlesque show.
The Devil's Playground is a once-a-week theatrical burlesque performance brought to you by Madame "Jade" Rouge—a perennial purveyor of everything from cheeky dances at the recent Chili Fest to the acrobatics at local bars like Mezcal.
Photo: Madame Rouge Devil's Playground / BK Magazine
"The Devil's Playground is a show that's about the seven deadly sins and it's mainly about how the devil is misunderstood," Madame Rouge tells BK Magazine. "We live in a society that tells us what's right and what's wrong and what we can do and what we shouldn't do and shuns every kind of sin. But life is short so the devil just wants everyone to indulge in these so-called sins so they can live a fulfilling life."
It's not a strip show. Well, it's not not a strip show—but it's a classy and choreographed event full of tongue-in-cheek storytelling, stage props, and jokes. Oh, and a gimp. The devil rides a gimp at one point.
Madame Rouge, a citizen of the world hailing from Hong Kong but growing up in Canada and the US, was introduced to the world of burlesque in Los Angeles while in fashion school, and met with French cabaret dance style while spending a summer in Paris.
Photo: Madame Rouge Devil's Playground / BK Magazine
"So the opportunity kind of landed on my lap, which was my first job in Thailand when I moved here, Maggie Choo's asked me to do a night for them and I realized that it doesn't exist here. I decided to bring that to Bangkok," Madame Rouge says.
In cabaret-come-burlesque style the evening show follows dancers through the seven deadly sins of early Christian dogma. What 4th century ascetic Evagrius Ponticus would have thought of a nun in pasties dry-humping a cross is anyone's guess, but the crowds seem to enjoy it—crowds of sex positive Thonglor regulars, fun first dates, and the wooing inebriated.
Her troupe includes herself as host and six professionally trained dancers from Russia, Ukraine, Thailand, and Scotland, choreographed by Ruby Flame (stage name, obviously).
Photo: Madame Rouge Devil's Playground / BK Magazine
A sybarite bathing in money, a vainglorious barbie-like dancer on a gilded cage, a slothful nymph lolling around on her silk sheets—you get the idea. The show flits from one stage to the other, culminating in the devil herownself being hoisted into the sky for impressive stage effects you really don't expect from this sort of show.
On the Bangkok nightlife scene, Madame Rouge is well known for bringing a little spice to venues wanting to do something special. Halloween, New Year's Eve, corporate shows—Bangkok's burlesque troupe shows up when you really want people to remember your event.
"Restaurants, rooftop bars, hotels, special events—every client that we work with, they have very different styles, especially with the hotels, the beach clubs. Everyone has their own identity to cater to," Madame Rouge tells BK. "For example, we go to Kimpton Maa-Lai a lot and they are very artsy, so for them we don't do so much classic burlesque. We do more contemporary, more modern things that fit with their brand image."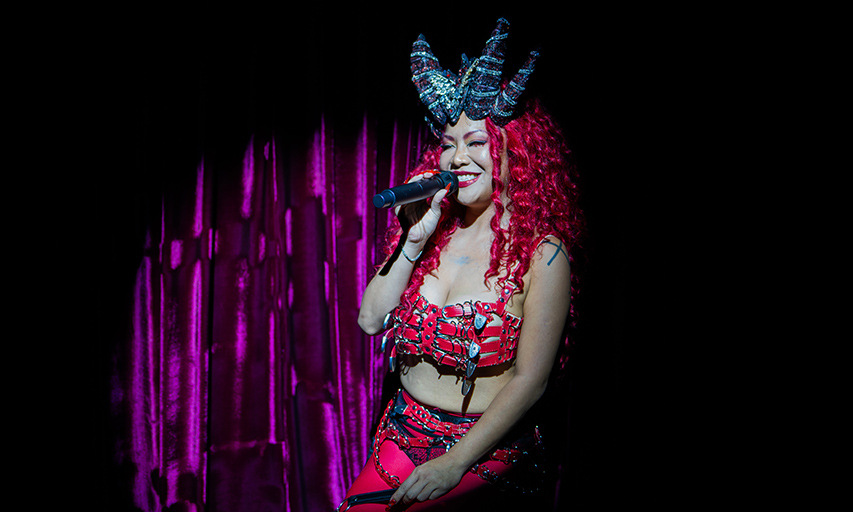 Photo: Madame Rouge Devil's Playground / BK Magazine
She adds that certain places like nightclubs and bars are looking for something more risque these days, so they've been doing more fetish themed burlesque as the concept gains in popularity. They'll be taking their act to Sinnerman later in July.
Half of the current dancers have been with the troupe since the early Maggie Choo's days, and it remains a close knit group of mutual respect, admiration, and innovation, creating something quite new to the Bangkok nightlife scene. Except the gimp. When previously questioned about the identity of the gimp, Madame Rouge told BK, "It's not a human being. That's the whole point. Don't ruin it."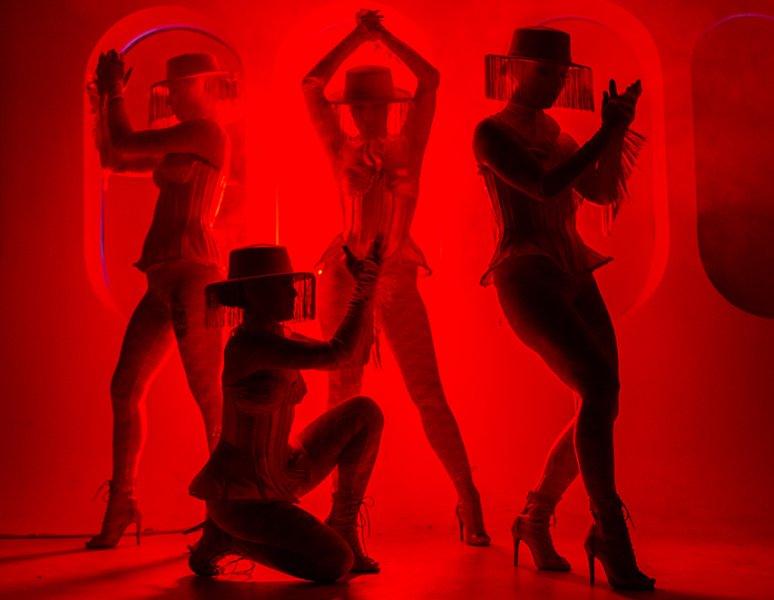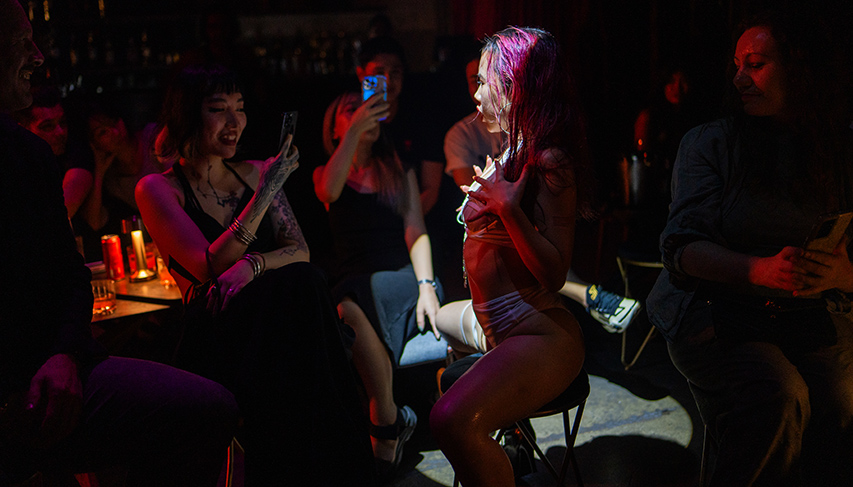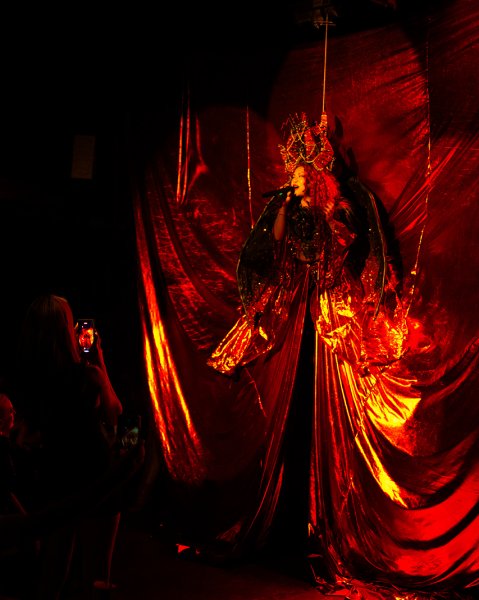 Photo: Madame Rouge Devil's Playground / BK Magazine