Thursday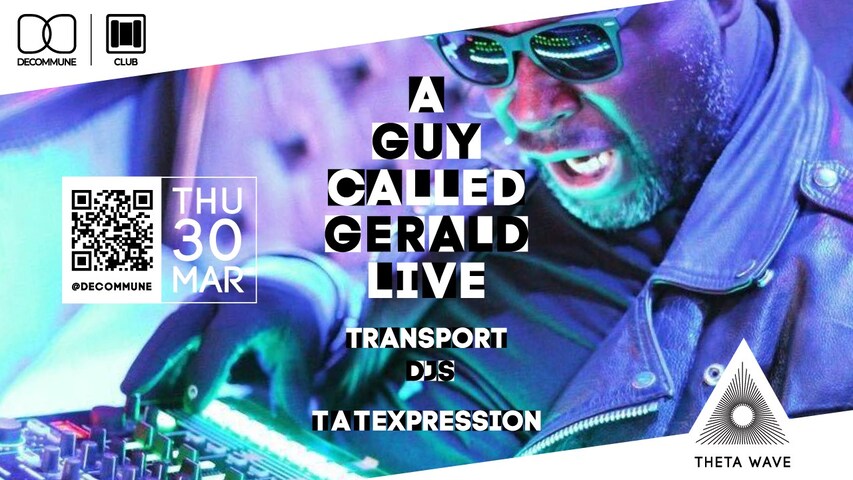 UK acid house and jungle pioneer A Guy Called Gerald takes over De Commune for a four-hour live set with the support of Tatexpression and Transport DJs. After 8pm, you can get 20% off all drinks. B400-500 for tickets, De Commune

The 51st National Book Fair and 21st International Book Fair will feature publishers from around the country, offering events and discounts for book lovers. This year's event will feature an appearance by Alex Face's iconic three-eyed baby girl Mardi, who will serve as the event mascot with a "Bookfluencer" appearance. Free entry, Queen Sirikit Convention Hall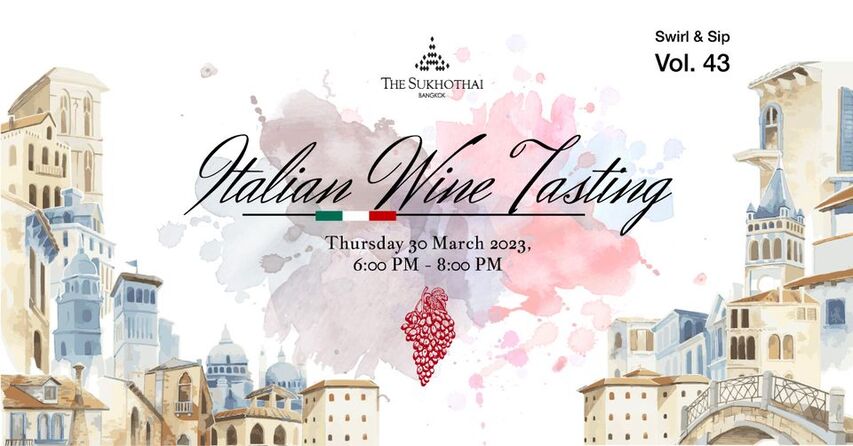 Head to Zuk Bar at Sukhothai Hotel for an Italian wine tasting—curated by Wine Pro—paired with tapas. Limited seats are available, so reserve a spot
here
.
B1,354, Zuk Bar.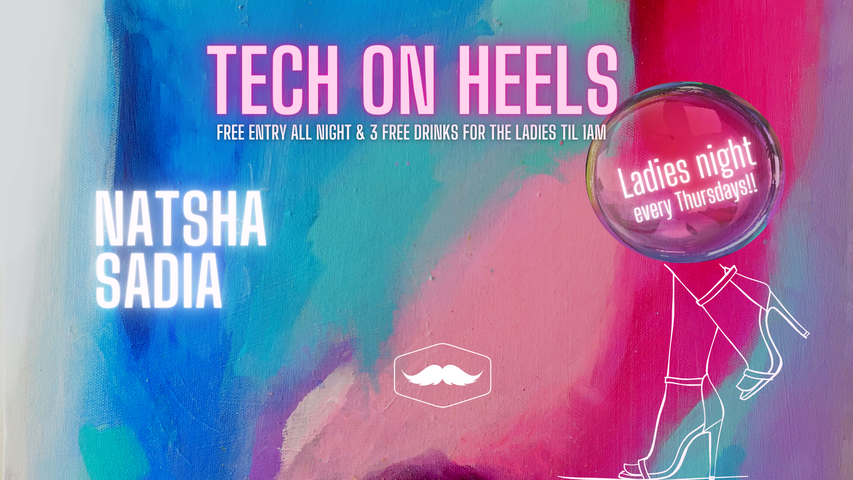 Unleash your inner femme fatale on the dancefloor at Mustache's Ladies Night party every Thursday, featuring some of the top female DJs in town, three free drinks before 1am, and free entry all night long. Men can also join for B300 plus one free drink. Free entry for women / B300 for men, Mustache.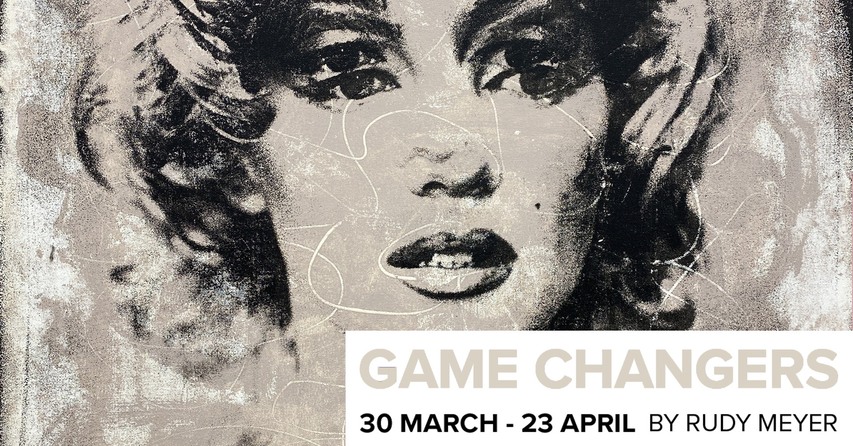 French neo-pop artist Rudy Meyer is bringing his portrait collection Game Changers to River City this weekend, featuring dark and poetic depictions of iconic global revolutionaries who have left permanent imprints on world history—Muhammad Ali, Frida Kahlo, and Nelson Mandela to name a few. The exhibition will be held at the RCB Photographers' Gallery 2 on 2/F of River City Bangkok from Mar 30-Apr 23. Free entry, River City

Discover a new craft beer for free and enjoy Happy Hour prices on beer all night long at CALM every Thursday during its Beer Discovery event. There are also six craft beers on top and barbecue eats to accompany your beer night out. Free entry, CALM
Friday
Dress up in your favorite anime gear and head to Emperor's Secret for its farewell party one last time on Mar 31. Hong Kong's DJ Heller, along with Loud resident DJs Jonno Rhys and Charlie Kwenta, will be keeping the vibe going all night. B400 including one drink, Emperor's Secret

A night of groovy reverbs and delays featuring Dara Rasmi, Govinda Bhasya, and Zeitgeists. B333, Speakerbox

Underground dance venue Mustache is bringing back DJ legend Eddy Frampton. Free entry before 10pm / B400 after, Mustache
Words, poetries, and free-style storytelling comes to life with music at Jam, featuring some of Bangkok's most talented musicians. B200, Jam
Saturday
Madame Rouge is back with another sexy, thumping party, this time partnered with Kiki House of Siren to host dance battles.
B200-300 reservations here, The Rat
Three rock bands and three experimental acts are on the line-up for this April Fool's Day party. B200, Jam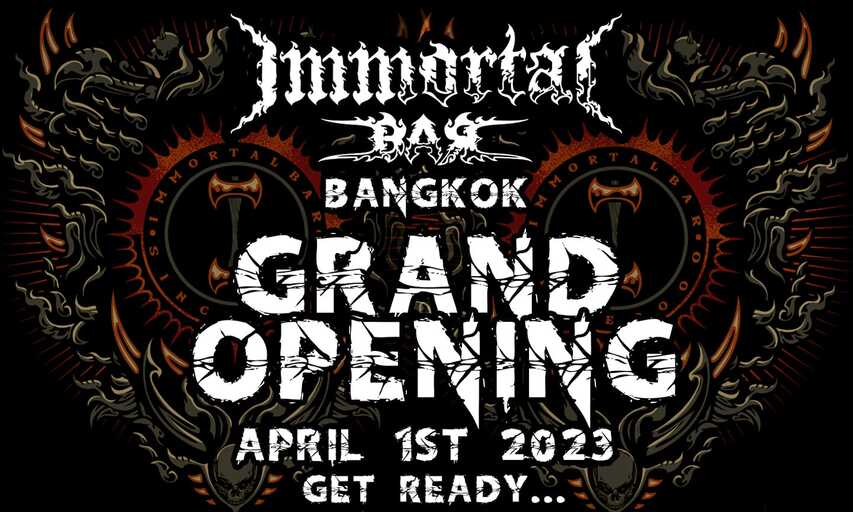 This heavy metal-focused bar has reopened at a new location and is primed to host many live music acts for all you head bangers out there. Free entry, Immortal Bar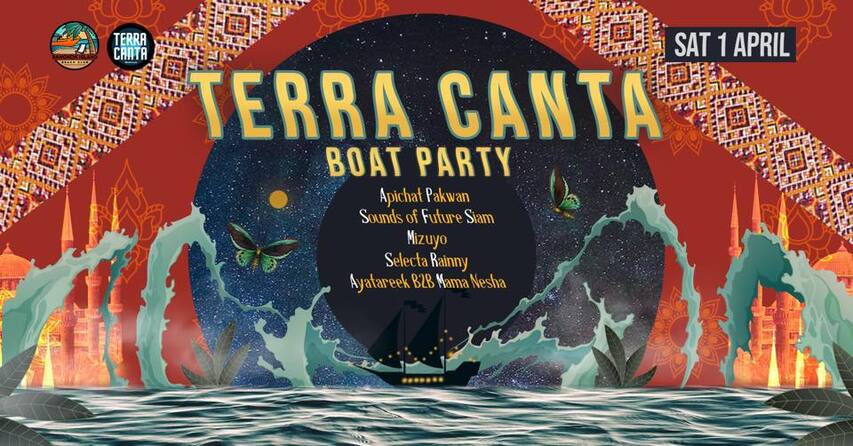 Celebrate culture and world music on Bangkok's favorite floating party with five acts on the line-up: Apichat Pakwan, Future Sounds of Siam, DJ Mizuyo, Mama Nesha B2B AyaTarek, and Selecta Rainy. B500-1,000, Bangkok Island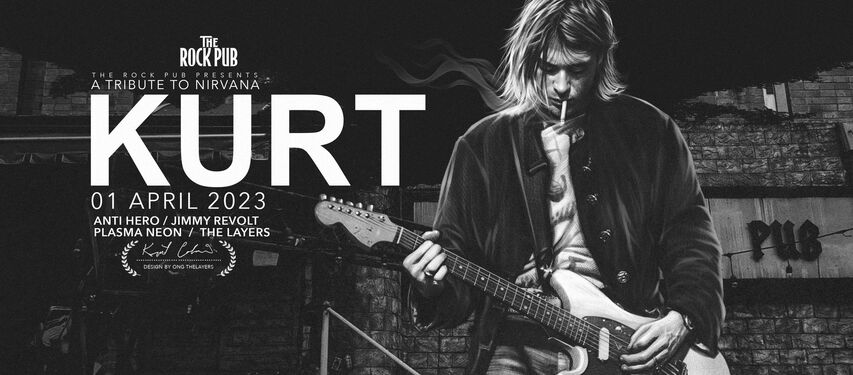 Four bands—Jimmy Revolt, The Layers, Anti Hero, and Plasma Neon—perform Nirvana and grunge hits at this Sukhumvit rock and roll haven. Free entry, The Rock Pub
Spend your night dancing to fast techno, trance, juke, bass, futuristic drum and bass, electro, house, and minimal beats in a fun, casual space. B250, Studio Lam
Dance to tropical, melodic, deep, and tech house by the pool with a view of Bangkok skyline. Free entry for women before 6pm.
B390-600 via Megatix, Novotel Bangkok, Sukhumvit Soi 20
Sunday
Catch one of the last of the 1980s action hero movie genre, catch "Demolition Man" at the Arcadia Rooftop Cinema. Free entry, Arcadia Barcade
Say bye-bye to one of Bangkok's underground techno dancing dens by joining this final party before it's gone forever.
B300 via Megatix, Emperor's Secret
The underground techno club goes sky-high this weekend for a sunset rave featuring Lazykay, Jules Blons B2B Vas, Gaspray, Fernisa, and Susha.
B550-950 via Megatix, Spectrum Lounge and Bar