Pride run? Indie music? Argentinian food? Choose your plans wisely, Bangkok.
Thursday, Jun 16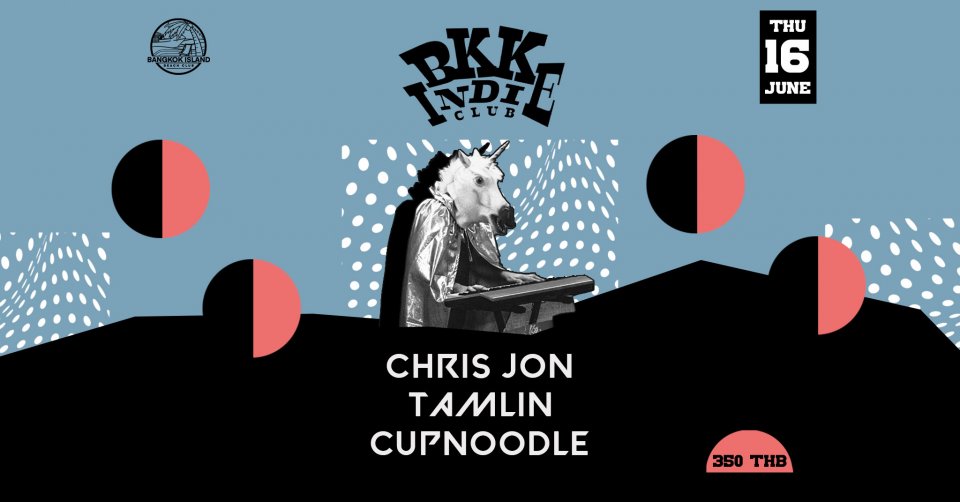 Party with a view of the Chaophraya. Starting at 5pm, Bangkok Indie Club brings talented DJs from sunset to blackout. B350, tickets here. Bangkok Island
Open Air Cinema Club at The Hive is a great way after work to sip some beers, eat snacks, and enjoy the view on the 7th floor with 2014's award-winning Whiplash, starting at 6:30pm. B200, tickets here. The Hive
Enjoy street art on Charoenkrung road through the work of three Thai street artists. The exhibition runs from Jun 9-Jul 10 starting at 10am. Free entry. Central: The Original Store
Starting at 7pm, enjoy classic jazz with an 18-piece band—expect favourite songs from the likes of Frank Sinatra and Joseph Kosmas at this Thonglor hang. B400, tickets here. Speakerbox
Argentinian Don Asado is ready to serve five signature dishes and eight wines in collaboration with the Embassy of Argentina. B850, tickets here. Don Asado BKK
Everyone's favourite venu on Suan Phlu will be bringing back the 40s modern jazz club to shake up your night in Bangkok, starting at 8:30pm. B300, tickets here. Smalls
Friday, Jun 17
Sponsored by Muzik Move, this pop-up market starting at 5pm for musicians and artists features food, shopping, and a free concert. Free entry. Samyam Mitrtown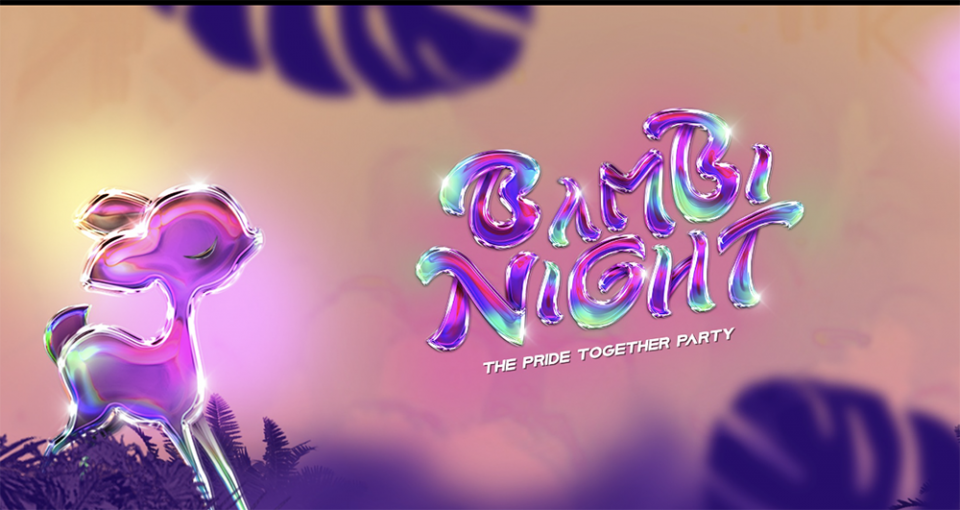 This event from 5pm aims to raise awareness for the LGBTQ+ community and other marginalized communities. B890, tickets here. Maison Saran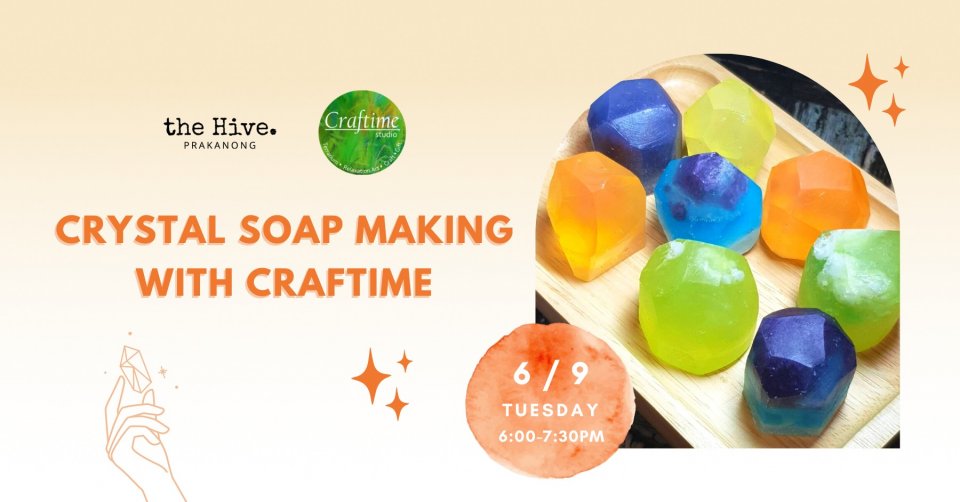 Take your friends to enjoy the gentle, fragrant art of making soap for a one-hour class on Friday evening. B500, tickets here. The Hive
A mini-classical concert, the Voyage of Vocal Versatility hosted by Goethe-Institut Thailand features a performance from The Bangkok Music Society, starting at 7:30pm. B600, tickets here. Goethe Institut Auditorium
Saturday, Jun 18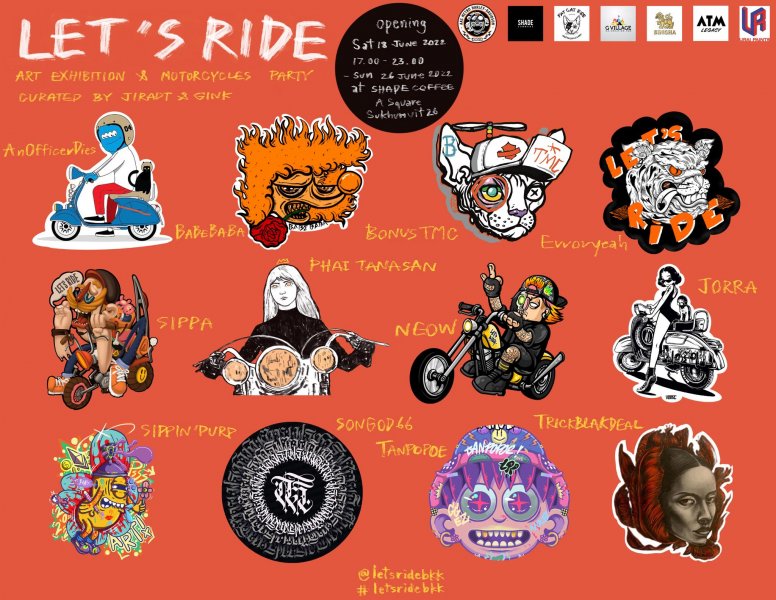 Twelve artists showcase their unique designs starting at 5pm for all you Hell's Angels out there. Free entry. Shade Coffee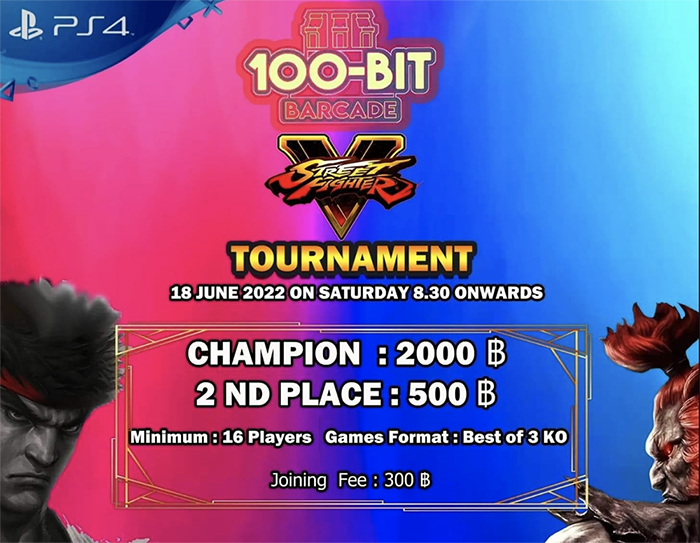 Enjoy smashing (virtual) things, pounding beers, and good tunes? Well, grab a controller and test your might at this Street Fighter Tournament, where the winner takes home B2,000. Free entry. 100-Bit Barcade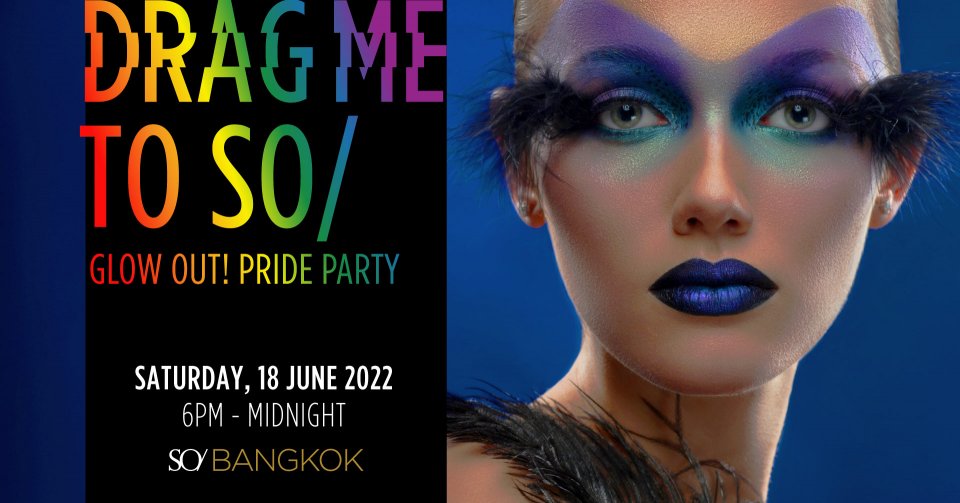 Join drag queen Amadiva and her squad as they attack the hi-so So Bangkok to celebrate pride month with a pre-party supper club dinner and drag show from Red Oven.
Tickets here. So Bangkok
Are you more Garth? More Wayne? More Wild Stallion? Bring your A (for axe) game to On Nut this weekend for the Thailand Air Guitar Championship for a chance to win B5,000 and a trip to Finland. Free entry, Brownstone
Sunday, Jun 19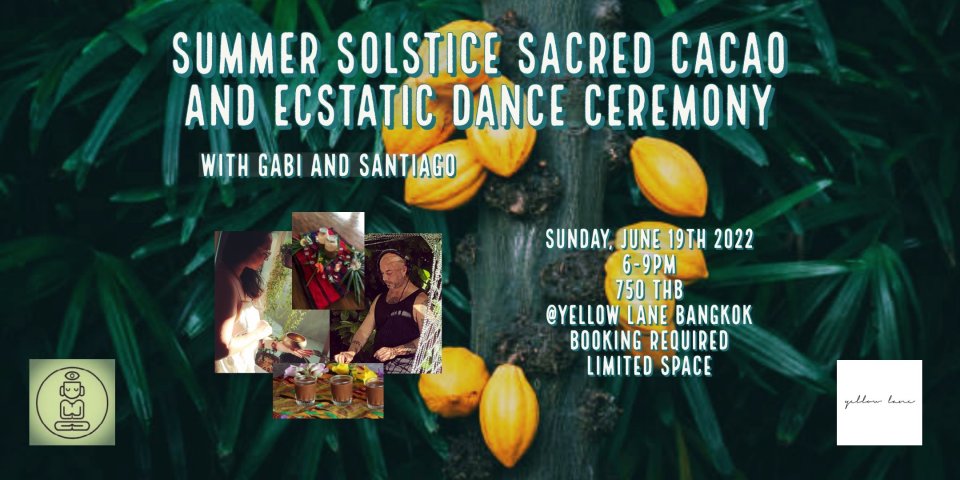 Take a break for a cacao ceremony to connect with yourself and practice wellness with dance, yoga, and meditation. B750, tickets here. 6pm-9pm. Yellow Lane
Enjoy international DJs for afro house music along with sunset views on the rooftop bar. Go early for buy-one-get-one wine from 4pm-9pm. Free entry, Nest Rooftop Lounge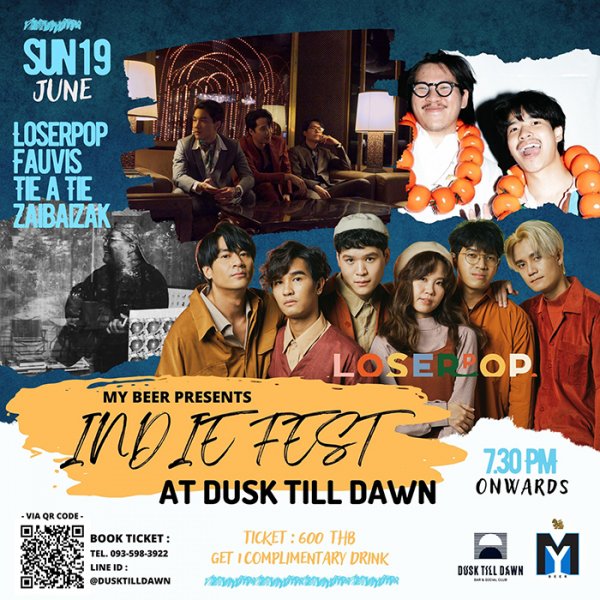 Enjoy bands from What The Duck records as they launch a new single, "Mai Klub Ma", starting at 8pm and running until late. B600, ticket here. Dusk Till Dawn Bar and Social Club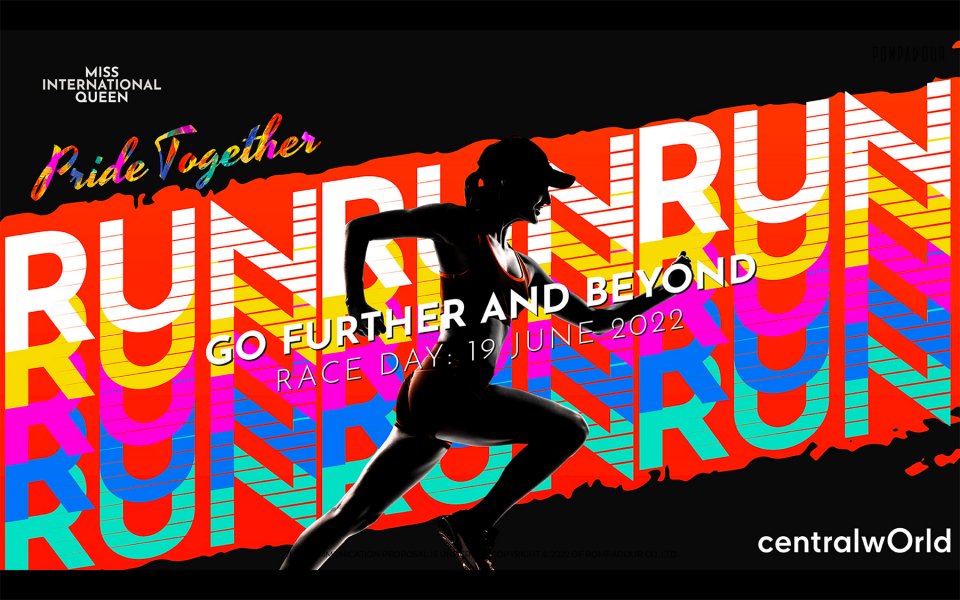 For the Miss International Queen Pride Together Run, runners will show their colours and celebrate pride month together. B600/B700/B1500, register here. Central World.