The booze laws are changing, weed is decriminalized, nightlife is back. It's looking like a whole new city this weekend.
Thursday, Jun 9
Thursday is ladies night at Havana Social. Grab a mojito and a cuba libre and hit the dance floor from 6pm to late. B200, Havana Social
Dress in all black and dance with underground techno DJs with an old-school steampunk vibe starting at 7pm B350 online, B450 at the door, Iron Balls Distillery & Bar
Join Christy, Le'Ana, Harvey, Phil, and Stefan at Curfew at 8pm for a night of Bangkok laughs and English standup. B300 tickets here, Curfew Bangkok
Solo exhibition from Song, the bassist-turned-painter from Thai indie band Paradox, has a style that stands out for the 90s kids. Free entry, Jun 9-28, 6060 Arts Space
Friday, Jun 10
See eight films chosen by eight cinemas from cities around the world. Funded by Berlin Sénat from Berlin, support cinema and see unique films at Doc Club & Pub which will show one movie per day. B150, tickets here, Jun 10-19. Doc Club & Pub
A jungle theme party to celebrate a pride month starting at 8pm, this venue will be awarding a prize to the best jungle-related costume. B450, The Earthling Cafe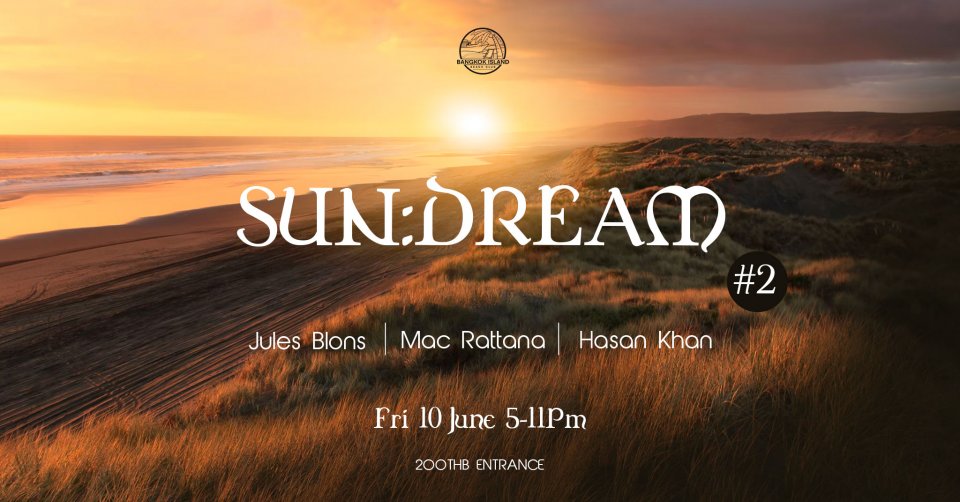 Bangkok's favorite party boat kicks off a dance-happy shindig with Jules Blons, Mac Rattana, and Hassen Khan. B200, Bangkok Island
Saturday, Jun 11
Yup, it's legal now. The 7th Thailand 420 event of its kind, get ready for concerts, camping spots, and vendors for plant lovers. Tickets here: B900/ B1,500/ B1,800. Jun 11-12. White Sand Beach
Minimal, deep house, and groovy bassline music with international DJs and drinks hits the recently reopened VHS at their digs on Sukhumvit Soi 13. B300, VHS Club
Appreciate the abstract art of Jiraphat Angsumalin and music starting at 2pm. Free entry, Xspace Art Gallery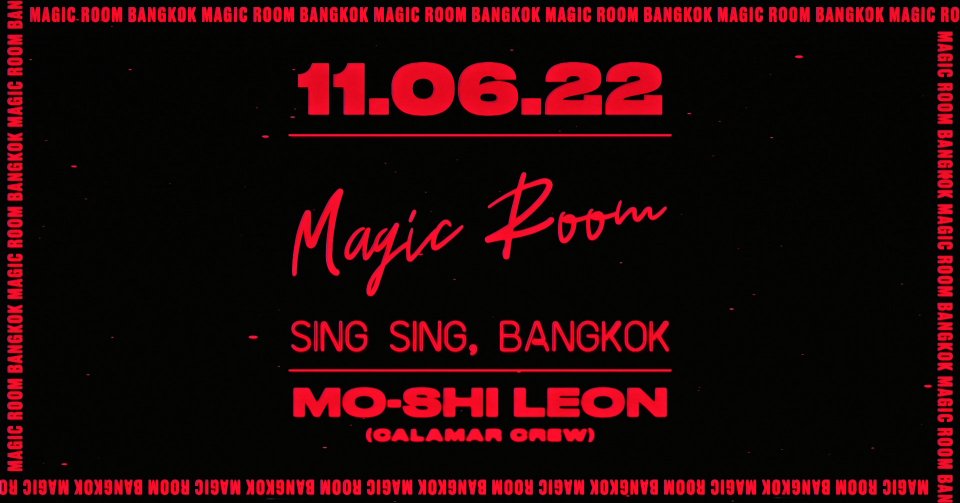 Moshi and Leon, the techno duo DJs from Calamar Records in Hong Kong, will play Bangkok's swank Sing Sing Theater starting at 8pm. Free entry, Sing Sing Theater
Celebrate 101 years of Neilson Hays Library with crafts, folklore, architecture appreciation, and jazz at one of Bangkok's most beloved historical buildings. Free for members, reservations here, Neilson Hays Library
Sunday, Jun 12
At a favorite spot for Sunday brunch from 5-8pm, Symphony Loo takes over the bar at Gigi to mix some magic. Gigi - Dining Hall & Bar.
Watch live classical and electronic music from an international composer represented by Luxembourg embassy by the Chao Phraya River, starting at 5pm. Free entry, Bangkok Island
Countdown to Monday with a selection of wine and jazz by Rodrigo Santiago. Early bird online B420, B500 at the door. Dusk Till Dawn