If you've been on the hunt for holiday gifts but haven't found the right thing—or, you know, you haven't started yet—we've got you covered. Here are 10 thoughtful picks you can buy now with a click of a button and still get in time for Christmas (or NYE, if that's your thing).
Marc Jacobs Daisy Eau De Toilette Gift Set
It's hard to go wrong with Marc Jacobs, and this fresh scent with notes of grapefruit, wild rose, and cedarwood should overpower even the lingering aroma of industrial pollution in the air.
Price: B4,800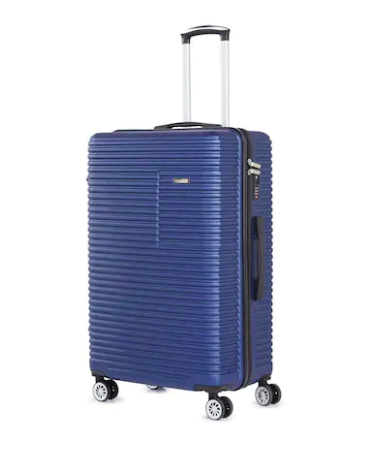 Polo Travel Bag
Because in 2022 we'll be able to travel, right? ...right?! Even if you're only journeying around Thailand, this suitcase by Elements is a winner. It features multi-directional spinner wheels and a TSA locking system, and it's extremely lightweight and durable.
Price: B999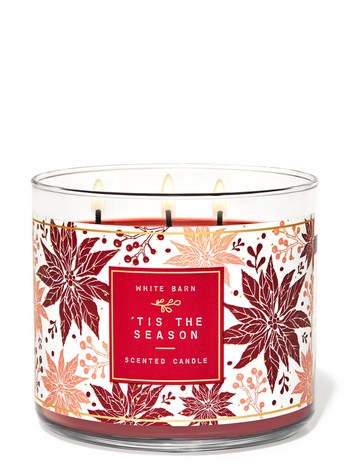 Image: Bath and Body Works
'Tis the season candle
Make your abode smell like the festive season. This three-wick candle fills the air with the scent of rich red apple, sweet cinnamon, cedarwood.
Price: B1,450
Marshall Headphone Major IV
Your companion during the long-haul flight that you will (maybe) take again this year. These headphones have a battery life of 80-plus hours, and they come with wireless charging and a new ergonomic design.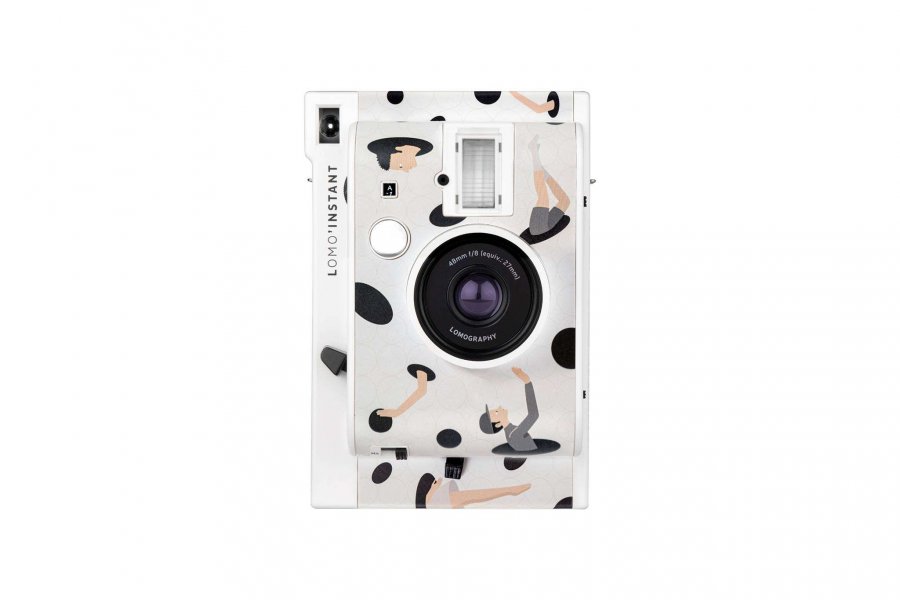 Gongkan x Lomo' Instant
This special camera from Lomography is the perfect gift for the Gongkan stans in your life. The Gongkan-clad Instant camera comes in a package with a range of colorful filters, as well as three interchangeable lenses, including fisheye, portrait, and closeup.
Price: B4,990
Image: Another Story
Carla Christmas Tree
This Carla white Christmas tree from Another Story makes an adorable gift that keeps decoration minimal. Easy to set up this week, easy to take down next week.
Price: B1,150
Image: Swatch Thailand
Swatch x Peanuts Holiday Edition
Swiss watchmaker Swatch is suddenly the master of seasonal collections. This colorful piece featuring Snoopy on his doghouse on the dial, white dog bone clock hands, and a black-and-white comic strip print might only be relevant now, but it sure looks cool. Bonus: the packaging can be transformed into a stainless steel dog bowl, so if you have a dog, there you go.
Price: B4,950
Image: Drop By Dough via Facebook
Drop by Dough candle
Drop by Dough and wellness spa Panpuri have teamed up to bring the sugar-and-fat aroma of the donut shop into your home with a collection that includes Salted Cinnamon Sugar, Raspberry Rose, Creme Brûlée, and Mandarin & Oolong scents. The candles are made from natural soy wax and 100-percent cotton wicks, and they're set in pottery made by Chiang Rai artisans.
Price: B1,800/270g
FitBit Luxe Smart Watch
Get a head start on your New Year's resolutions with this stylish tracker. The fashion-forward fitness wristband tracks all your essentials and offers stress management tools.
Price: B4,990
Apple's new pride edition
Say it with us now: Pride is not just one month a year. Wear it all year round with this Pride Edition Braided Solo Loop. The band weaves together the original rainbow colors and those drawn from other pride flags to represent the breadth of diversity among the LGBTQ+ community. It's made from stretchable recycled polyester yarn, water-resistant, and available in nine different sizes.
Price: B3,100