This exhibition examines the abstract meaning of "Chada" in Thai culture.
Feb 1-20. Thonglor Art Space, Sukhumvit Soi 55 (Thonglor), 095-924-4555. Free.
A night of futuristic guitar sounds with Eyal Maoz, Kota Taki and Tuanthong Niyomchart.
Feb 1, 8pm. Jam, 41 Charoen Rat Soi 1, 089-889-8059. B300.
The annual 3-day event showcasing flowers, floral art and related workshops.
Feb 2-4, 9am. Nai Lert Park Heritage Home, 4 Phloen Chit Rd. B80 for under 18 year-old visitors and B150 for above.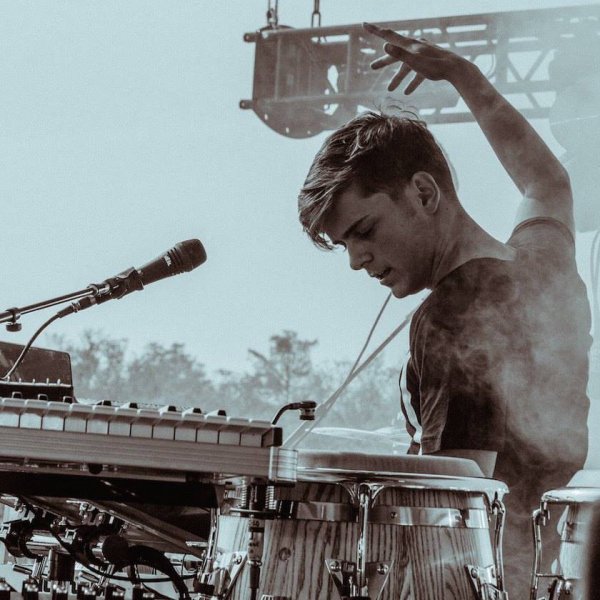 Concert: Don't Let Daddy Know Thailand
Martin Garrix, Ummet Ozcan and Dannic headline this massive electronic festival. Grab tickets at www.ticketmelon.com/event/dldkthailand2018.
Feb 2, 3pm. Live Park, Rama 9 Rd. B3,300-4,500.
The screening of the 4th year film students from Chulalongkorn University's Faculty of Communication Arts returns under the theme "Girls Just Wanna Have Fun." As part of Bangkok Design Week, the rooftop screening will showcase 6 selected shorts discussing topics regarding identity, self discovery and relationships.
Feb 2, 6pm. Central Post Office Building, Charoenkrung Rd. Free.

Curated by the Jam Factory, this 3-day market for art collectors returns under the theme Crossover. Contributing artists include local talents and 14 international artists from Berlin, Japan, Hong Kong and Indonesia. The contributing artists include Kendra Ahimsa (Indonesia), Akimoto (Japan), Lau Chi-Chung (Hongkong). Besides the art showcases, there will be talk sessions, workshops and live bands. The band lineup TBA.
Feb 2-4. The Jam Factory, 41/1-5 Charoen Nakorn Rd. Free.
The Japanese skateboarder and photographer hosts a photo exhibition showcasing his exploration of the buses in this city.
Feb 3-25, 7pm. Jam, 41 Charoen Rat Soi 1, 089-889-8059. Free.

When Hong Kong's Young Master brewery launches in Bangkok it'll do so with a pub crawl of one of the city's most thriving nightlife epicenters. Kicking off at 3pm at Cho Why with a Q&A session, the night will take in stops at Chinese-themed bars Pijiu and Ba Hao. B100 gets you a guidebook, tasting glass and a T-shirt, while the brewery's total 13 beers, which cover seasonal, "avant-garde" flavor profiles, will each be B100/150ml or B180/300ml.
Feb 3, 3pm. Soi Nana (Yaowarat), Maitri Chitr Rd. MRT Hua Lumpong
Nightlife: Johnny Osbourne Live at Studio Lam
The dancehall veteran takes over the stage with support from Dr. Dapookster and Prince Jelly. .
Feb 3, 9pm. Studio Lam, Sukhumvit Soi 51. B420-500.

The magazine teams up with Bangkok's oldest record store, Nong Thaprachan, Chang Chui and BF Sound for a rock showcase headlined by the Philippines' Typecast and Valley of Chrome, Spanish band Berri Txarrak and 15 local talents including Ugoslabier, The Rocket Whale and Brandnew Sunset.
Feb 3, 4pm. Chang Chui, 460/8 Sirindhorn Rd. B200.
A tribute night to The Beatles with English rockers The End and local acts The Drivers and Trix 'O' Treat. Grab tickets at bit.ly/2EpyPIP.
Feb 3, 6:30pm. Vintage Retro, Ladprao Soi 101. B750.
Doc Club Theater hosts a screening of four selected shorts directed by new Thai talents, all exploring acts of youthful rebellion. Followed by a discussion.
Feb 3, 5:30pm. Warehouse 30, Charoenkrung Soi 30. B130.

Market: Bangkok Farmers' Market
Shop organic products and crafts under the shelter of this community mall
Feb 3-4, 11am. Habito Mall, Sukhumvit Soi 77. Free.
The market at Thonburi's creative hub returns for its third time promising organic food, drink, art, crafts and music.
Feb 3, 11am. Chang Chui, 460/8 Sirindhorn Rd. Free.
Trasher throw a party all about chart-topping pop hits from Atomic Kitten, Abba, Spice Girls and S Club 7. Tickets at Ticketmelon.com.
Feb 3, 6pm. Chang Chui, Sirindorn Rd., 081-817-2888. B600.

Kittitorn Kasemkijwattana, project manager of the Mrigadayavan Foundation, examines turbulent states of mind through interactive artworks.
Feb 4-Mar 25, 6pm. Gallery Ver, 2198/10-11 Narathiwas Soi 22, 02-103-4067. Free.

Gig: Extreme Music From Asia
A day of experimental noise music with international headliners Mampos (Malaysia), Remon Red (Indonesia) and G/N/O (USA) along with local talents Gamnad737, F-, Chamber of Tapeworms and Beam Wong & Jira Jira.
Feb 4, 2pm. Maison Close, 397/399 Charoenkrung Soi 45. B250.
The bar hosts a screening of the new documentary directed by a Filipino writer, director and LGBT activist Cha Roque. The document depicts the discrimination in the Philippines' society that LGBT people have to face in their ordinary days through the life of this transgender and performance artist Floyd Scott. Apart the documentary, there'll also be the screening of Roque's short films and a post discussion with the director.
Feb 8, 8pm. Jam, 41 Charoen Rat Soi 1, 089-889-8059. B100.

For the fifth time, this event will invite art lovers to visit more than 50 galleries city-wide. Dedicated tuktuks will be on hand to shuttle you around to special exhibitions, talks and workshops until late.
Feb 9-10, 5pm. Galleries across Bangkok. Free.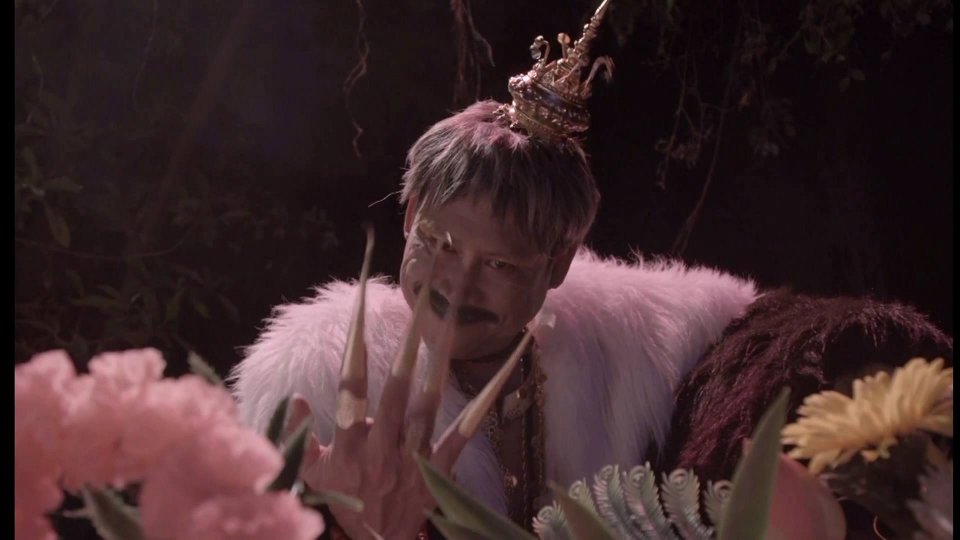 The moving-image screening project returns for a night this Feb 9 as a part of Galleries' Night Bangkok. In this fourth edition of the screening event, selected four shorts from the new faces local talent examine the stories under the theme "Myth." The sceening will be followed by a Q&A session with the directors.
Feb 9, 7pm. Tentacles, 2198/10-11 Narathiwas Soi 22, 080-560-5405. Free.
A cultural charity event to support refugees from Mogadishu, Islamabad, Colombo, Saigon, Baghdad and Kabul. Shop and enjoy art, crafts, food, dance and workshops.
Feb 10, 5pm. Brownstone, 1395 Sukhumvit Soi 77. Free.
DJ Retraflex, DJ Will, DJ Azek and DeLorean return for a straight up drum 'n' bass night
Feb 10, 9pm-2am. De Commune, Liberty Plaza, 1st Floor, Block 1000/215 and 1000/218, Khlong Tan Nuea, 061 717 4365. B150.
Shop organic products and vegan food and enjoy the DJ sets from Alex Imix, NK Chan, Superstar Panda, Slum Disco Soundsystem and Tek "Analog" Harrington.
Feb 11, 1pm. Nowhere, 6/F, Tha City Loft Hotel, Ekkamai Soi 6, 099-394-4417. Free.
The Buffalo, New York-born folk singer-songwriter visits the city as part of her world tour in support of the album Not Even Happiness. Alongside the support act from local folk talent Yossnon.
Feb 11, 8pm. Jam, 41 Charoen Rat Soi 1, 089-889-8059. B200.

The documentary follows the life of Manchester-born artist and music producer Mark Reeder and the development of the electronic music scene in Berlin during the 1980s.
Feb 12, 7pm. Bangkok Screening Room, 1/3-7 Saladaeng Soi 1, 090-906-3888. Free.

Bangkok-based events promoter Miracle Management brings back the American alt-rock band Incubus. The five-piece will perform songs from their eighth studio album, 8, at BCC Hall Central Plaza. Tickets go on sale this Dec 19 at Thaiticketmajor.
Feb 15, 8pm. 5/F, Central Ladprao, Pahonyothin Rd. B1,500-2,200.
A night of indie pop sounds with headliners like The Black Skirts (Korea), Sunset Rollercoaster (Taiwan), Lucky Tapes (Japan) and Plastic Plastic (Thailand). Grab tickets at www.ticketmelon.com/event/theluckyblacksunset.
Feb 24, 5pm. Voice Space, 197 BBD Building, Viphavadi Rangsit Rd. B1,600-1,800.