First of all, welcome back to Thailand. The years of COVID-19 and travel restrictions have finally lifted, and we're so excited to beam at our beloved visitors again in the Land of Smiles. Well, for those of you lucky enough to land yourselves back in Thailand during the holiday season, we've got some great news! The premier downtown shopping centers, Siam Paragon, Siam Center, and Siam Discovery are awaiting your visit with super-special shopping discounts, Smiley-themed holiday decorations, and mouthwatering new restaurants. Holiday shopping in balmy weather – what's not to love?
Here's our guide on how you can get the most bang out of your baht across all three shopping centers, how to join in on the Siam Smiley Celebration Infinite Happiness event, and where to stop to fuel up between your shopping breaks. Happy holidays na ka!
Pre-shopping prep:
Sign up for the Tourist Privilege Card. Tourists who apply for the card can get up to whopping 30% discounts, 5% discounts in department stores, and up to 6% VAT refunds.*
The best part is that you can earn a B1,000 Siam Gift card for every B20,000 spent.
How to reach those numbers, you ask? Siam's got plenty of places to score great deals at, with something for every taste. Here's where to shop, depending on what kind of shopper you are!
Shopping guide based on the Type of Tourist You Are
The Luxury Splurger shouldn't miss loading up on the latest designs by Comme des Garcon, CLUB21, Armani Exchange, Alexander Wang, and many more. Psst: if you spend B5,000 at Siam Discovery from Dec. 1-31, 2022, you'll get a free B300 Siam Gift Card back! You can check the participating brands here.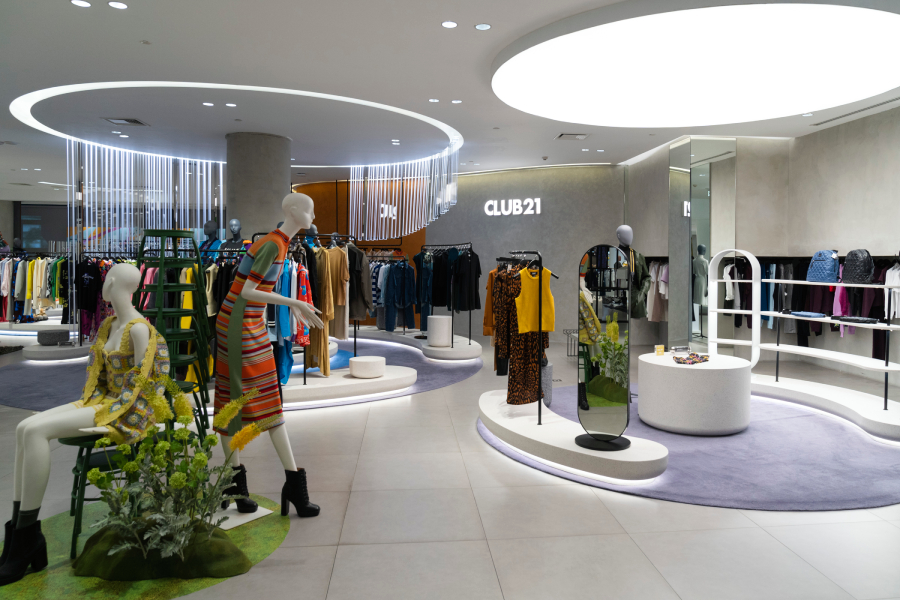 The visitor Obsessed with Thai Brands should head straight to the ICONCRAFT zone in Siam Discovery to find modern Thai crafts, clothing, and souvenirs by local brands. Don't forget to get some Naraya bags and Jim Thompson silk scarves and elephants as elegant, timeless souvenirs at Siam Paragon.

The Souvenir Shopping for the Entire Family kind of visitor should have the easiest time filling up their suitcases at the Gifts of Discovery event at Siam Discovery, where a selection of everyday gifts, fashion articles, and even eco-friendly products made by Thai designers will be on special promotion at the ODS, ICONCRAFT and Loft gift shops! Many of them are also Smiley-themed, to commemorate the 50th anniversary of the mascot!
Smile, It's Holiday Season!
Land of Smiles means, Smiley mascots! The Siam Smiley Celebration Infinite Happiness events are running across all three shopping centers, which are now decorated with the official Smiley mascot to really bring home that Land of the Smiles vibe.
Here's a mall-by-mall guide on how to join in on the fun in between all your shopping stops:
Siam Paragon: The The Pride of Bangkok, World Class Shopping Destination


Snap some festive "wintry" photos with the Smiley Christmas Tree that's already set up from now until Dec. 28! Plus, the place will transform into a mini concert space for New Year's Eve!


Special performances from artists from the Netherlands and France will be running every Friday through Sunday at 5pm and 6pm, with each show lasting 40 minutes.

During the mall's limited Boxing Day promotion running from Dec. 24-26 and the New Year's Eve event from Dec. 30 to Jan. 1, purchases of B20,000 and up will get 1,000 VIZ Coins as well as a B1,000 voucher to the Co-Limited restaurant (limited to 200 prizes per day). Psst: Co-Limited is known for their innovative Thai-style street food, such as lamb fried in pepper and garlic, grilled chicken papaya salad, and noodles with beef tongue meat balls, the list goes on …
Siam Center: The Ideopolis


For the child of the family (or for the child in you), jump into the Smiley Playground ball pit, and be sure to take lots of pictures with the endless IRL emojis!


Go a step further and wear those smilies with exclusive Smiley collections by Thai designer brands Smiley x Absolute Siam Store inspired by Proxie, iCONiC, Leisure Projects, Baking Soda, and smileyhound by greyhound. Bring back that wry grin and 90's nostalgia!


Even global brands are joining in on the holiday smiling fun: New Era and Havaianas are also launching straight fire Smiley collections for the event!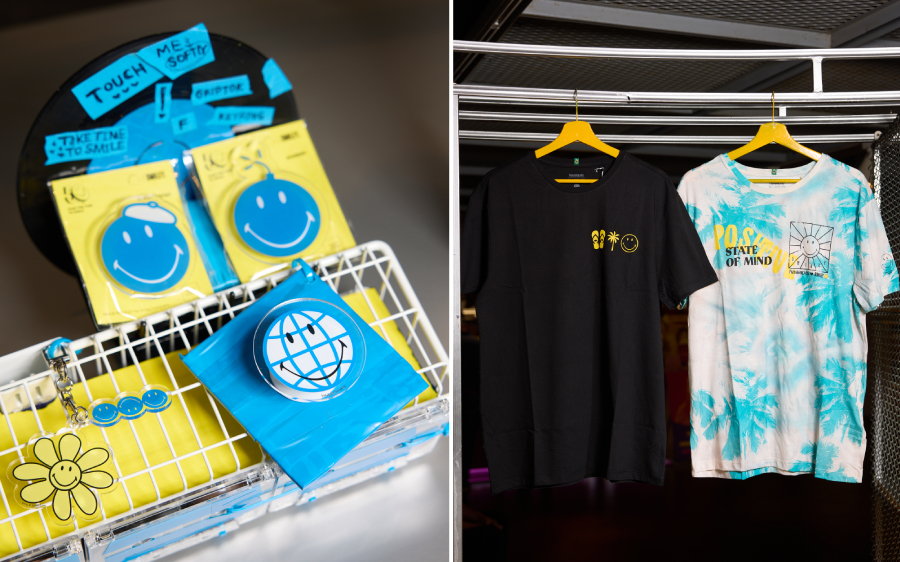 Siam Discovery: The Exploratorium


The word on everyone's lips for the past several holiday seasons has been sustainability – the green-minded among us will feel the Christmas spirit the most with the Circular Living X' Mas Tree 2022, which will also be decorated with Smileys as part of the SIAM SMILEY® Infinite Happiness Celebration.


As mentioned above, the Gifts of Discovery shopping promotion will bring together a selection of Everyday Gifts, fashion items, and eco-friendly goods from Ecotopia for maximum ease in holiday shopping! The selection features those made by Thai designers as well as those with the Smiley theme, to commemorate the mascot's 50th anniversary. Head to ODS, ICONCRAFT, and Loft to check them out and stuff those stockings back home!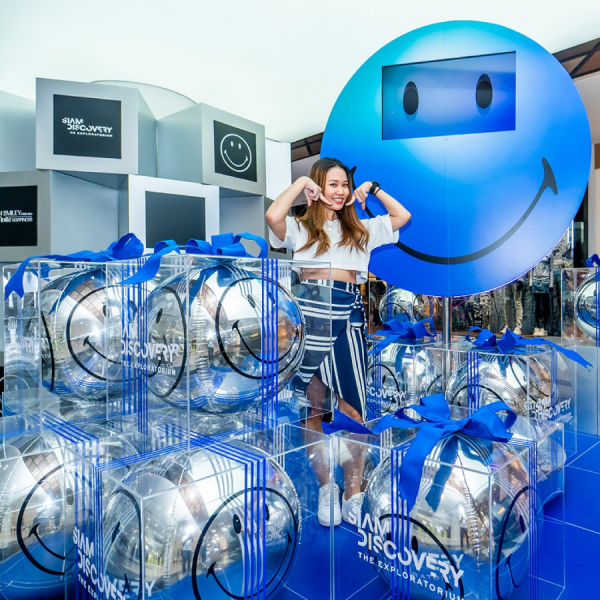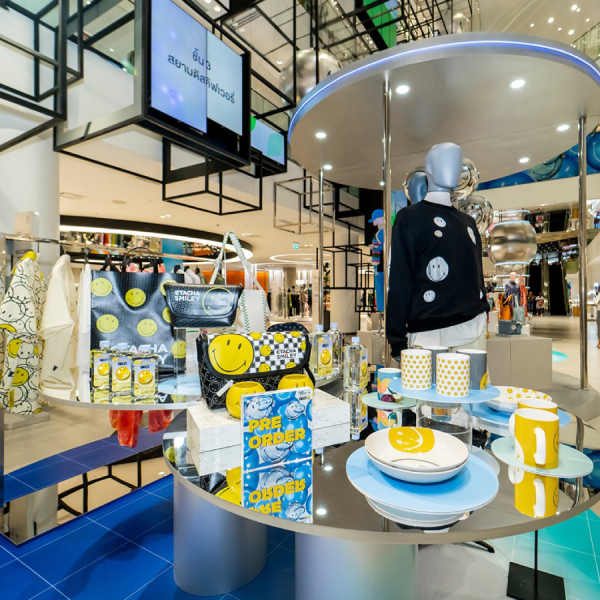 Hungry while shopping?
Shopping till you drop is so 2021. Instead, shop until you need to fuel up your appetites at one of these new restaurants at Siam Center. Your feet may traverse three whole shopping centers in the Siam area, but your palate will travel the entire world.
Pick up an Iced Cocoa with Cacao from Papua's Cacao, the flagship of the Indonesian cocoa drink brand. Of course, all the cacao is sourced from Papua New Guinea, famed for its high-quality cacao. Sit down for a Papua's Volcano Bingsu, a Papua's Lava Cup, or even a Papua's Tower Toast to taste this cacao fit for kings used in trendy dessert formats!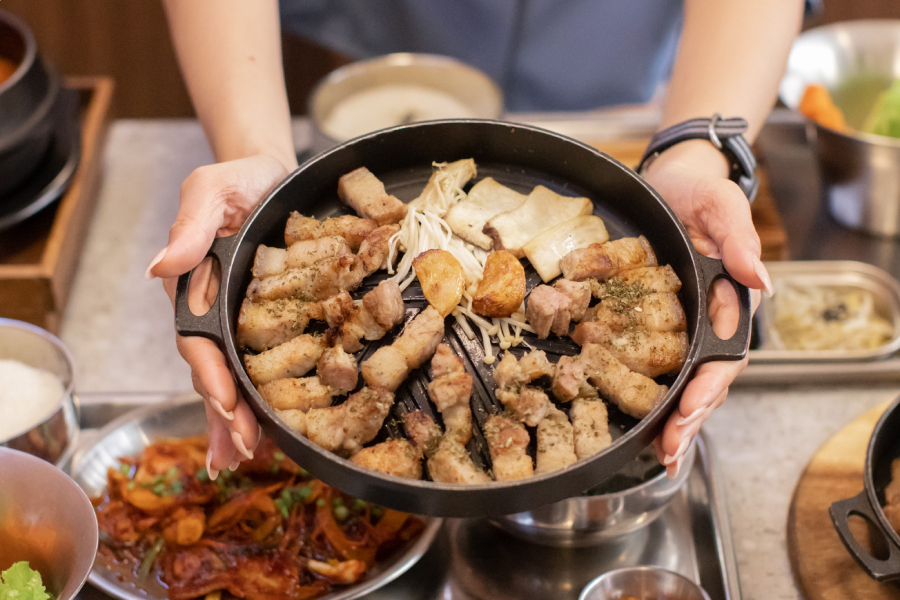 Korean restaurant Hasul is known for their homey, yet hip Korean soul food, such as osam bulgogi stir-fried pork belly and squid or even your own personal pork belly BBQ tray. Insider tip: their super reasonably priced sets will leave you with plenty more baht for shopping!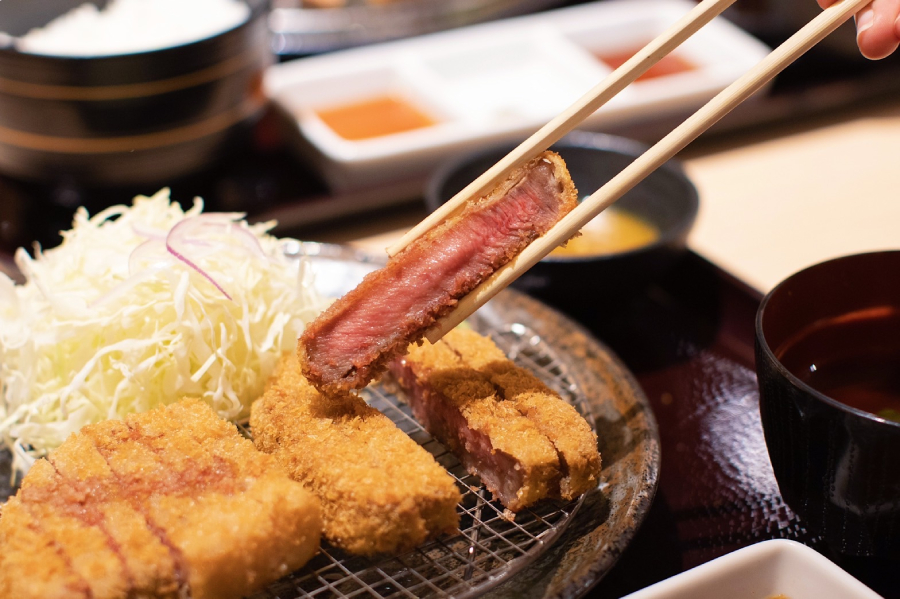 Just the photos of the premium tonkatsu from Gyukatsu Kyoto Katsugyu, have us shook. The Kyoto brand just opened their first branch in Thailand. And we don't have to mention that unlike most other tonkatsu places, the meat inside is medium rare, oh yes!
And there you have it! A quick overview on how you can maximize your baht for shopping, feel that Siam Smiley holiday spirit, and load up on delicious holiday calories at Siam Paragon, Siam Discovery, and Siam Center.
Sponsored by: