With the coronavirus pandemic in full swing, Bangkokians are facing the very real prospect of a citywide lockdown. Anyone who has symptoms or has been exposed to someone who tested positive for the virus has been urged to self-quarantine, but they're not the only ones spending more time at home. Many offices across the country are also encouraging their employees to work remotely and people are taking social distancing seriously.
As the government ordered malls, markets and dine-in restaurants to close down from Mar 22-Apr 12, 2020, social media and headlines are showing frenzied crowds clearing out supermarket shelves in a bid to stock their cupboards for the quarantine. We're better than that, Bangkok! Supermarkets and pharmacies will remain open throughout the time, so there's no need to hoard or panic buy. This is not the zombie apocalypse and we're not living in "Zombieland," so try to keep calm.
Rather than buying the entire supermarket, only buy as much as you need. Not sure where to begin? We know this city isn't prone to cooking at home, so here are a few of the essentials to get you through the coronapocalypse.
Food and kitchen
Remember, don't hoard. Whether it's two weeks or a month, only stock up enough food to last the period of your quarantine. You probably have enough of what you need lying in your kitchen anyway, so there's no need to clear out shelves at your neighborhood supermarket when other people are going through the same tough time. Take what you need and only shop again when you have to―as long as you maintain social distancing, you should be fine.
Dry goods
Think rice, pasta, cereal, beans, legumes, oats and instant noodles—or packets of rice noodles and vermicelli if you plan on cooking pad Thai or kanom jeen at home. These goodies should be the foundation of your stockpile, as they have a long shelf life and are super easy to cook.
Canned food
Canned tuna and canned sardines are great for making comfort dishes like pasta bake and spaghetti, as well as fried rice and salads. Canned tomatoes, beans and chickpeas should also be on your list as they're very versatile ingredients. Canned soups are also a great option. Many of these items can last for years in your cupboard.
Frozen food
This includes ready meals that you can just pop into the microwave when you can't be arsed to cook; frozen vegetables that you can steam to make salads, pasta dishes and stir-fries; frozen fruits that you can just throw into a blender to make healthy smoothies; and frozen bread like bagels, buns and ciabattas for burgers, sandwiches and bruschetta.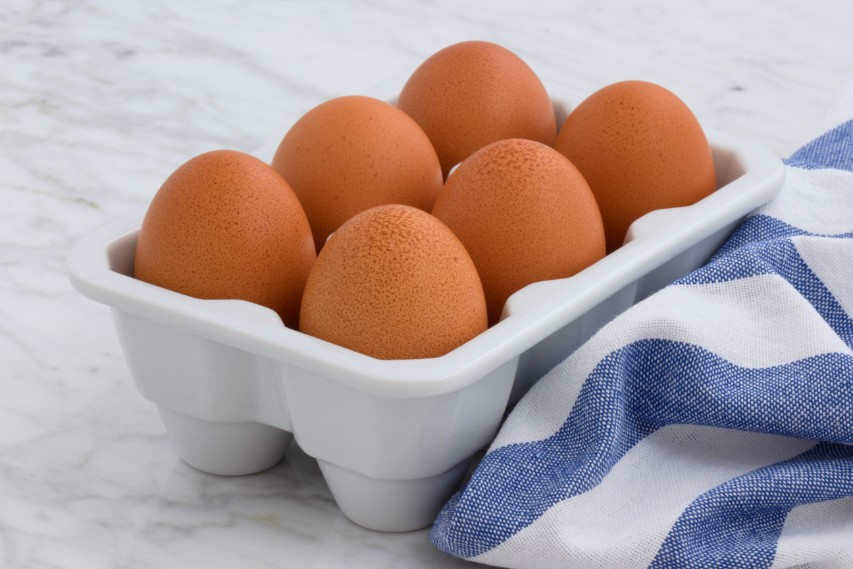 Eggs
Need we say more about this ultimate kitchen staple? Whether savory or sweet, eggs can be used across so many dishes, from scrambled eggs and eggs Benedict for breakfast to classic kai jiew (Thai omelet) served with steamed rice or ramen with poached egg for lunch. Dessert-wise, when in doubt, eggs are a staple for cakes, pancakes and custard puddings.
Baking goods
Staying home for weeks means you'll have plenty of time on your hands to bake, but instead of buying multiple types of flour, we say load up on all-purpose flour. As the name suggests, this type of flour can be used in a variety of recipes, such as cakes, cookies, muffins and biscuits. While you're shopping for baking essentials, also grab baking powder, baking soda, instant yeast, vanilla extract, brown sugar, butter and milk, and you're good to go.

Credit: Golden Mountain Sauce Facebook
Condiments
No Thai kitchen is complete without the holy grail of condiments: oyster sauce, fish sauce, soy sauce, seasoning sauce, nam prik pao (Thai chili paste) and nam tan peep (palm sugar).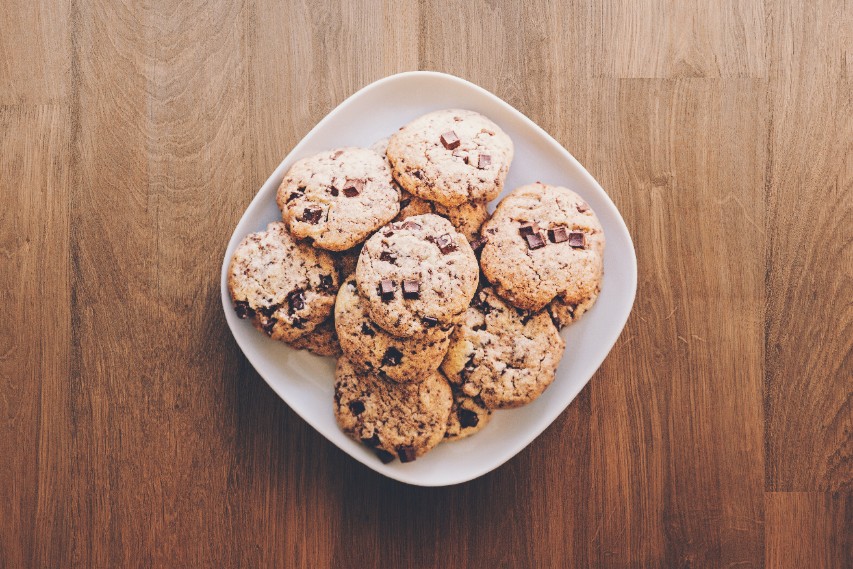 Snacks
Yes, getting your five-a-day during quarantine is important, but you shouldn't beat yourself up by not treating yourself every once in a while. As long as you don't wolf down all your crisps, chocolates, cookies and ice-creams in one sitting, you'll be okay.
Water
Unless you have a water purifier at home, you'll want to stock up on plenty of water to stay hydrated. Don't forget, when you're in a fix, you can always boil tap water.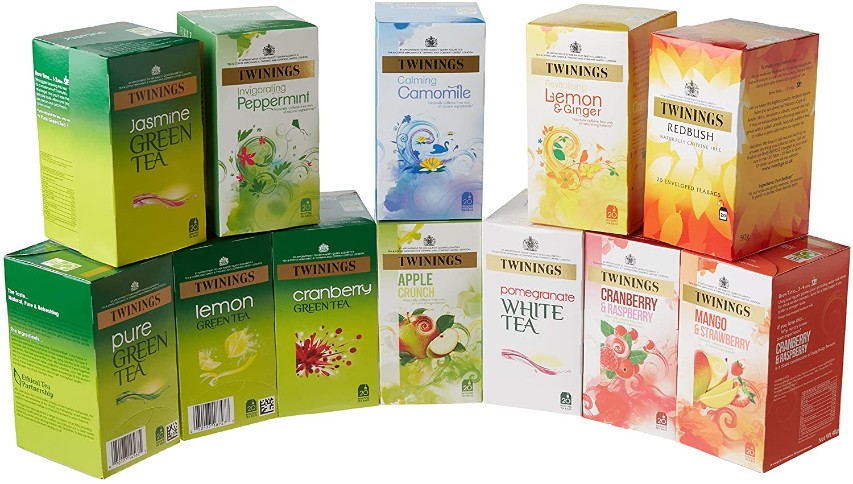 Coffee and Tea
Now is probably not the best time to go to your favorite cafe, so if you're a caffeine addict or still need to wake up early to attend daily video chats while working from home, don't forget to stock up on instant coffee, coffee beans and tea bags.
Booze
Quarantine, social distancing and closures mean no more weekday drinks at your local or Friday nights out with friends and co-workers. We feel your pain. That's why you should load up on your tipple of choice to keep you sane at home. Catching up on the second season of "Kingdom" on Netflix? Enjoy a few shots (or a bottle, we won't judge) of your favorite apple soju alongside your Korean takeout. All cozied up watching Hugh Grant and Julia Roberts in "Notting Hill"? Have a glass of red while you're at it.

Household supplies
You can probably guess what the list below includes, but a little friendly reminder won't hurt!

Hand wash, soap, foam, gel and spray
Basically, anything that helps keep your hands clean. According to Unicef, you should make sure to wash your hands at the following times: after blowing your nose, coughing or sneezing; after visiting a public space, including public transportation and markets; after touching surfaces outside of the home, including money; and before and after eating.
Moisturizers
Your hands are going to feel like sandpaper with all that hand-washing and sanitizing, and dry, cracked skin can increase your risk of contracting germs and infections and could lead to conditions like eczema. So don't forget to give your tired hands a lot of love!
Cleaning and hygiene products
Make sure your home is well-equipped with hygiene products like shampoo, conditioner, body wash, grooming products, laundry detergent and toilet roll, and of course cleaning supplies such as all-purpose cleaning spray, dishwashing liquid, toilet cleaner and floor cleaner. Besides keeping yourself clean, it's equally important to keep your home as coronavirus-free as possible.
Garbage bags
You're probably starting to run low on plastic bags due to the nationwide ban, and staying home for long periods of time means your bins are going to fill up fast, especially in your kitchen. So while you're out to the supermarket to stock up on other essentials, don't forget to grab a couple of packs of garbage bags, too.
Medication
Keep in mind to have at least a two-week supply of any medications or supplements that you take regularly. Perhaps stock up on multi-vitamins, berocca and cold relief meds.