We didn't even know some of these things could be "gadgets."
The eco-friendly craze probably isn't going anywhere. Some people still balk at the idea of an environmentally friendly timepiece or a sheet of paper you can plant in the ground—but, why? Stop being a crusty naysayer and get with the program. Ecotopia at Siam Discovery has become a "mecca" of sorts for eco-everything, and it just unveiled a new lineup of environmentally friendly tech to help productivity-focused folks keep their heads clean. Check out some of the new gear below.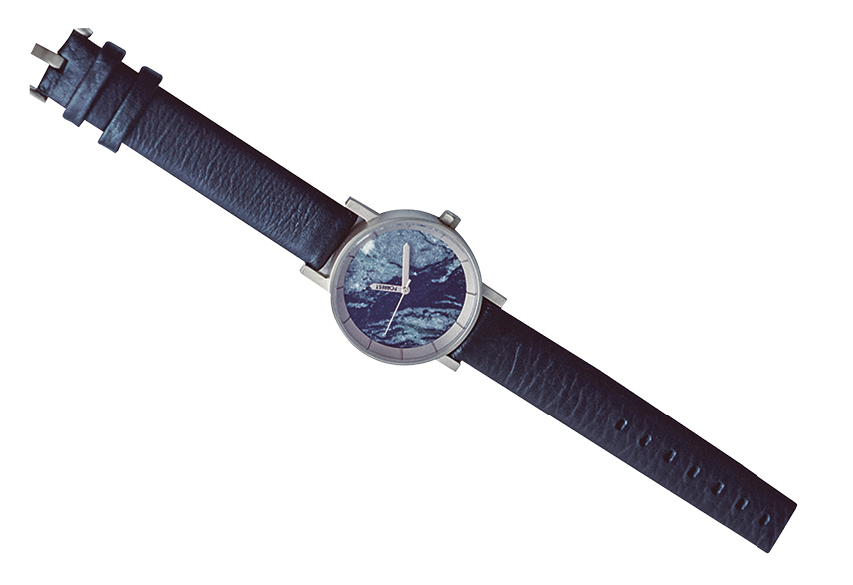 Forrest Bronze Tree Stone Watch
You might have already guessed by looking it at, but the Forrest Bronze Tree Stone Watch uses a real stone for the watch face. Something you might not know: every stone used is unique, meaning each watched purchased is totally exclusive. Save yourself from wearing the same old minimalist watches everyone else has and pick up one of these instead.
YOLK Solar Paper
You can ditch the portable battery pack for good if you tote one of these Solar Paper chargers from South Korean brand Yolk. Its lightweight construction and sleek look mean you can carry it anywhere without getting dirty looks from your fashionable friends, and it fits great into a notebook you are already using. Bangkok has more than its fair share of sun—almost too much—now you can use it to your advantage.

Rocketbook Wave
Wouldn't it be nice to have a notebook that never runs out of pages? Well, here it is, and it might be our favorite notebook ever made. The Rocketbook Wave is a digital notebook that looks and feels like a real notebook, but uses digital paper—giving you an unlimited supply of pages to jot down the most important things of the day. You can also capture pages, like a screen-cap, and upload them to the cloud for later use.
Grow Up Paper Plant Notebook
At first glance, you might think it's just a cliche, normal notebook from Grow Up Paper. Think again. Feel like throwing your notes away? Why don't you plant them in some soil and watch them grow into full-on plants as the weeks go on? The concept is called "seed paper," and allows you to actually make the environment better instead of throwing things away.
Find out more about the eco-friendly products, like gadgets, home and decor items, and fresh fruit at Ecotopia, 4/F, Siam Discovery
Sponsored by: