Chinese New Year kicks off this Feb. 1, which also marks the beginning of the Year of the Tiger and one of the most hyped celebrations in the Thai event calendar. While we all still need to be vigilant of safety protocols and make sure we are being considerate of others around us, it is still possible to enjoy this time of year with a bit of shopping, events and a stomach-filling meal.
To help you get the most out of the Year of the Tiger next week, The Emporium and The Emquartier shopping centers are hosting a big Chinese New Year bash called the "Genesis of the Dragon Kingdom".
The event runs from now until Feb 1, and includes a host of activities and plenty of opportunities to stuff your face with all kinds of traditional Chinese sweets, snacks and teas. To get that going, head to the Perpetual Prosperity Market — located at The EmQuartier's Quartier Avenue, G floor. This is where you will find most of the special eats brought in specifically for the celebration, like "original recipe" emperor tea to pair with nian gao (a popular rice cake often eaten this time of year). The tea itself is said to come from a recipe nearly four thousand years old, and you can pick it up at AKAYA along with other varieties of aromatic teas and even a cannabis jasmine variety. That's just a taste of what will be available at the market, which sees dining establishments from across the city make CNY-inspired dishes and treats to buy and take home.
Starting on Jan 29 and continuing through Feb 1, take in some Thai-Chinese orchestral performances and traditional Chinese dance at Quartier Parc. You can also take some Instagram snaps with a gigantic 10-meter-tall dragon god, which symbolizes power and good luck.
If a sit down meal is more your thing, from Jan 27 to Feb 6 you can sample over 100 unique dishes made specifically for CNY by some of the best restaurants The Emporium and The Emquartier. Some of the highlights include pla hima nueng num dang (steamed black cod with black bean sauce) at Escape Bangkok, stewed pork belly with preserved vegetables served on a grilled steamed bun from LukKaiThong, and "Fire Tiger" sweet purple potato balls alongside Hong Kong-style grass jelly milk tea from Fire Tiger by Seoulcial Club.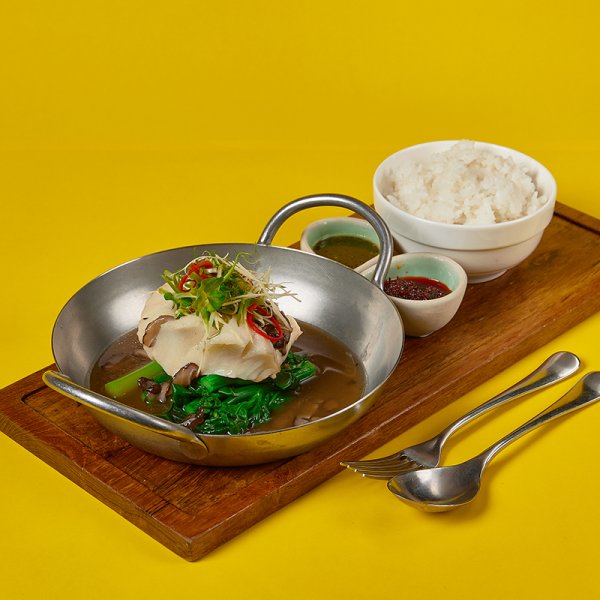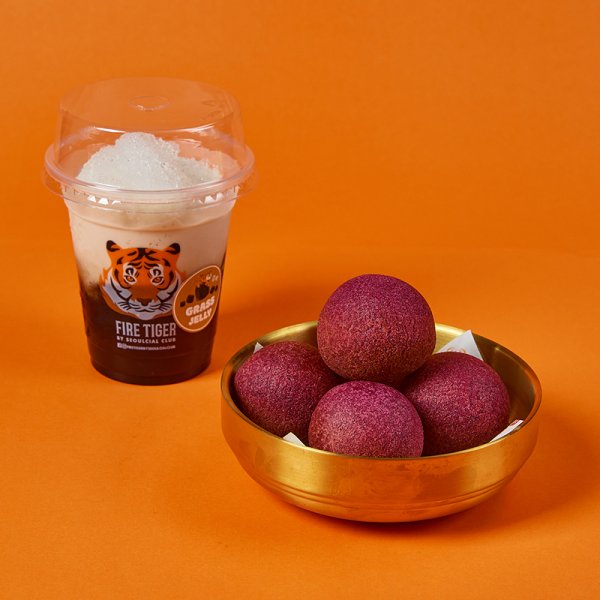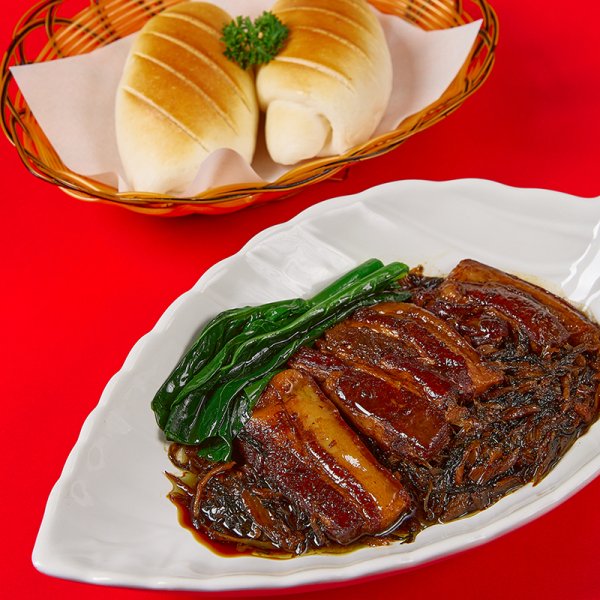 What's the story of the Tiger in Chinese lore?
According to Chinese myths, the tiger became the king of all animals after it achieved a glorious victory in battle against various evil creatures, bringing peace back to the human world and the animal forest. This status was granted by the Jade Emperor (one of China's representations of the first god), who blessed the animal with a mark on its forehead that resembled the Chinese symbol for "king". Since then, the tiger has represented strength, bravery, and a symbol of good fortune.

The Perpetual Prosperity Market operates from 27 January to 1 February 2022 at Quartier Avenue, G floor.
The dragon god and special shows are parts of The Genesis of Dragon Kingdom event which runs from 29 January to 1 February 2022 at Quartier Parc, M floor.
Emdining Chinese Auspicious Cuisine will be available from 27 January to 6 February 2022.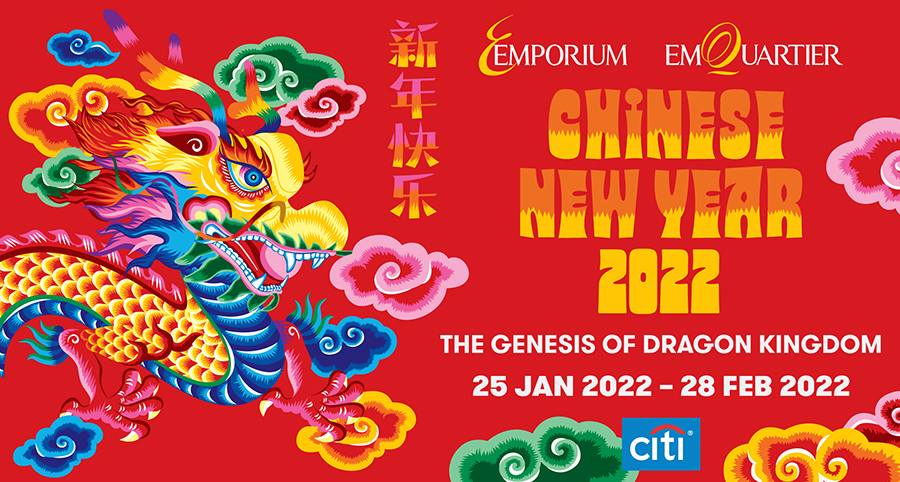 Sponsored by: