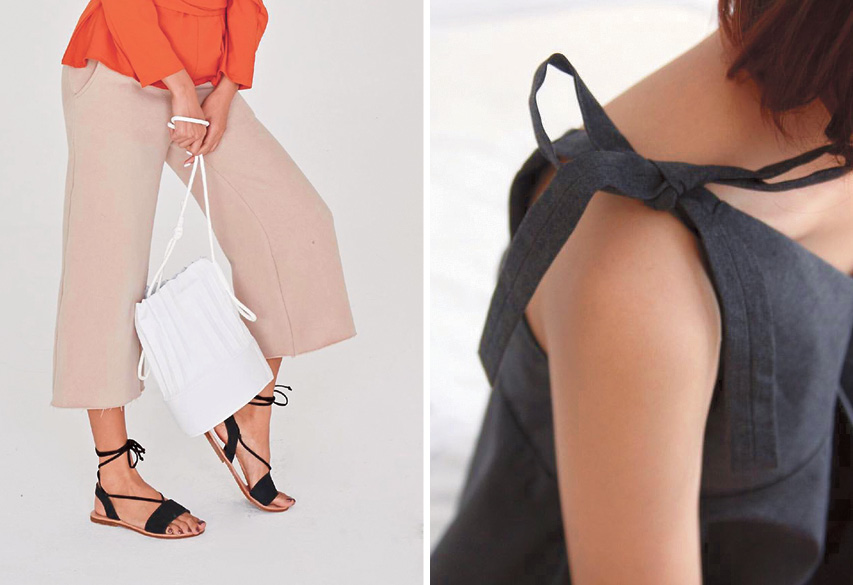 When it comes to fashion, women have never been short of options here in Bangkok. But there have been some particularly exciting developments in recent times. Big malls have introduced new multi-label zones dedicated to Thai designers, like Thai Thai at Central Chidlom and Qurator at The Emquartier. The other growing trend has been standalone multi-label stores showcasing the best in emerging online brands who have not yet opened their own store. The likes of SOS and Statement are at the forefront of this growing movement. Here are six stores and four websites every stylish girl in Bangkok should know.
---
Statement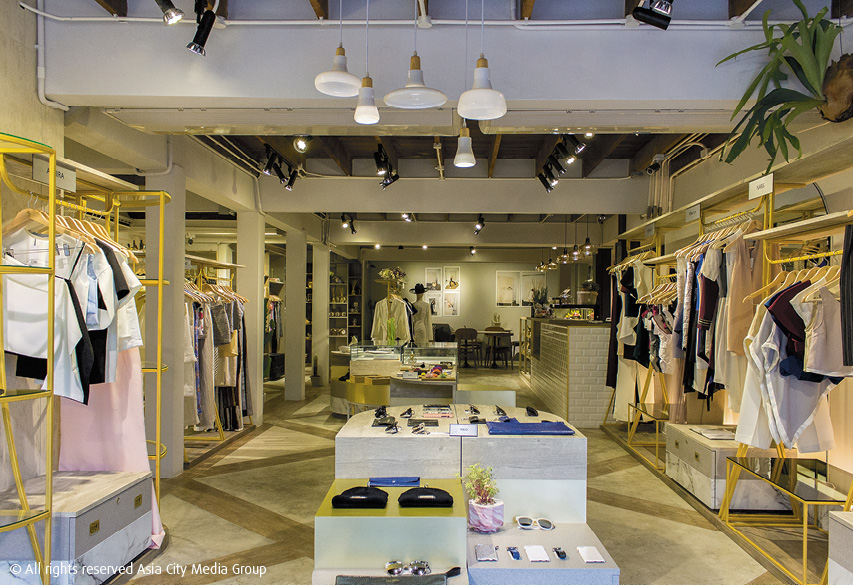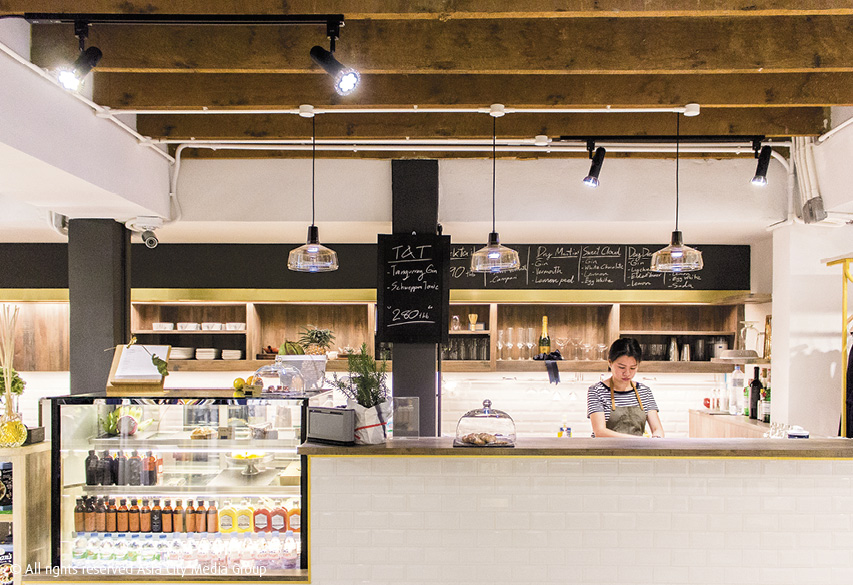 Thonglor's bright white multi-label store gathers a number of fresh-faced Thai designers who don't yet have their own showrooms. It also offers cold brew coffee, granola and cocktails (on weekends).
Good for: The owners, three fashionable ladies who've all launched their own labels, handpicked the pieces, which fall under smart-casual day-to-night wear, glam accessories and gym-wear. The streamlined selection features brands like Pin & Tux and Anaman, while there are also mobile accessories from Another Case, leather bags from Chatt Material, aromatic candles from Ma Chandelle and a small selection of Rams men's accessories.
Sense of Style (SOS)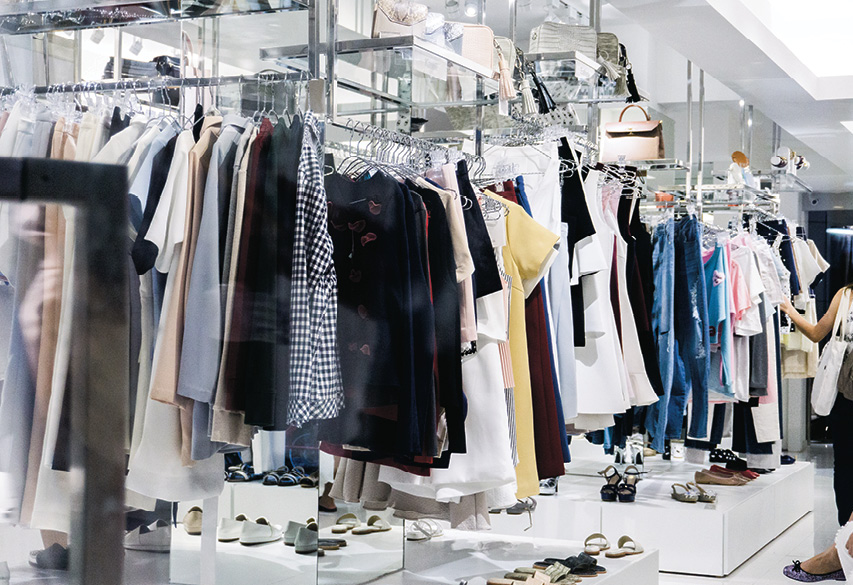 With three branches and over 100 brands, this is the multi-label store best straddling the online and offline shopping worlds. Launched two years ago, SOS's selection spans apparel, shoes, bags and accessories—everything, basically.
Good for: Despite the huge selection, don't expect too much in the way of street fashion. Clothing sticks to smart-casual and formal styles, plus some swimwear and loads of cute accessories, bags and shoes. Highlight brands include womenswear names Basics By Sita, Isara Shop, Style Syrups and Sis Story, Mave and Minx shoes, Mercer clutches and Xotique Official bags.
Siam Square Soi 1 and 6, 096-154-6469. Open daily 1-9pm. BTS Siam
Thonglor Soi 16 (opposite J-Avenue). Open Sun-Thu 1-9pm and Fri-Sat 1-10pm. www.fb.com/sos.senseofstyleshop
---
House of Fashion (HOF)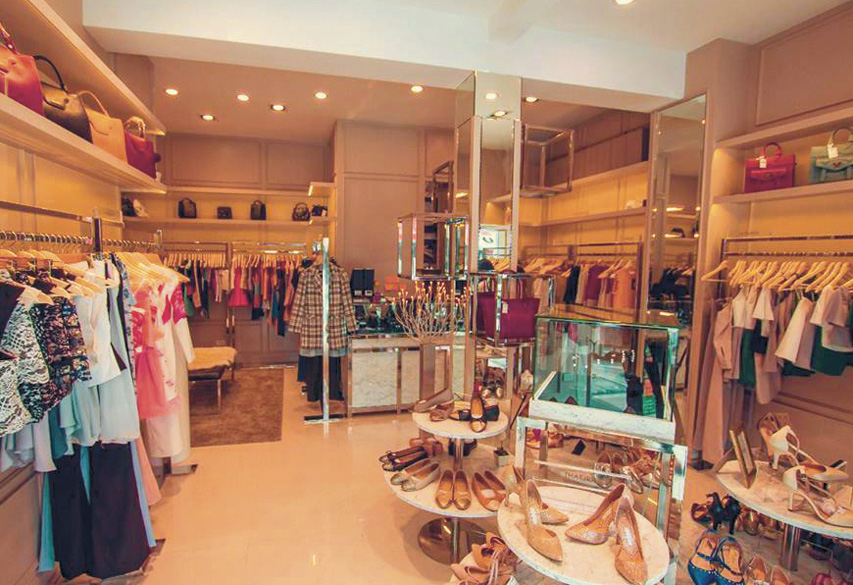 Located in Siam Square Soi 2, this multi-label shop looks more like a single-brand flagship with its clean, harmonious design. House of Fashion keeps things minimal, stocking only 25 brands (work-to-party wear, leather bags and shoes) that are all capable of being mixed and matched. Brands include Vintage Peacock leather bags, That JRP shoes, Palita and Vanillin Bangkokseoul womenswear, and from Luxe Swimsuit swimwear.
Good for: The shop might look similar to Statement in terms of style and stock, but the selection is considerably different. We particularly love the selection of top quality and well-designed bags and shoes.
236/7 Siam Square Soi 2. Open Mon-Sun 12:30-8:30pm. BTS Siam. www.fb.com/HOFstore
---
Bloc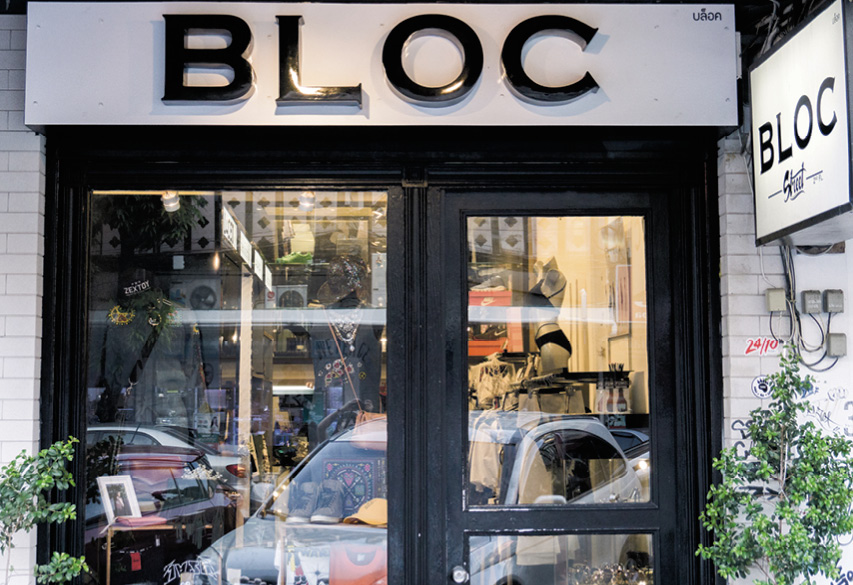 Run by two rappers, Twopee Southside and Pok Mindset, Bloc is a rarity in this town: a street fashion shop that treats men's and women's wear equally. The ladies' selection is all about sexy, outgoing and party-loving styles, with pieces from Irada, Pink by Pink, Vacayneeded swimwear, Thanda bras, Isawan leather bags and Haus of Jewelry jewelry.
Good for: If you've got it, flaunt it. This sexy streetwear is suited to those who love being the life of the party.
Siam Square Soi 1, 02-685-4845. Open daily noon-9pm. BTS Siam. www.instagram.com/theblocshop
---
Matchbox
This multi-label shop gathers around 40 brands from Facebook and Instagram, mixing dresses and workwear with street jeans and tees, leather sandals and bags. You'll spot some overlap with other stores in the form of brands like Basics By Sita and Tinacha, but there are also plenty of exclusives like Tallulah and Ka Lin Official bags, Life Project BKK streetwear, Every Day with Lily eyewear and Mena accessories, with new brands arriving regularly.
Good for: The selection here really is a wide mix, so you can be sure to put together a style of your own.
Siam Square Soi 11. Open daily noon-9:30pm. www.instagram.com/matchbox.official
---
The Wonder Room
Siam Center has long been a big supporter of Thai designers, established and emerging. The third floor is home to three multi-label stores under three different themes: Gin & Milk for gents, The Selected for design, and The Wonder Room for ladies. The store stocks Thai designer-label women's accessories and clothing from eight of the city's hottest designers. Every four months, the shop changes its decorative theme and rotates the brands featured.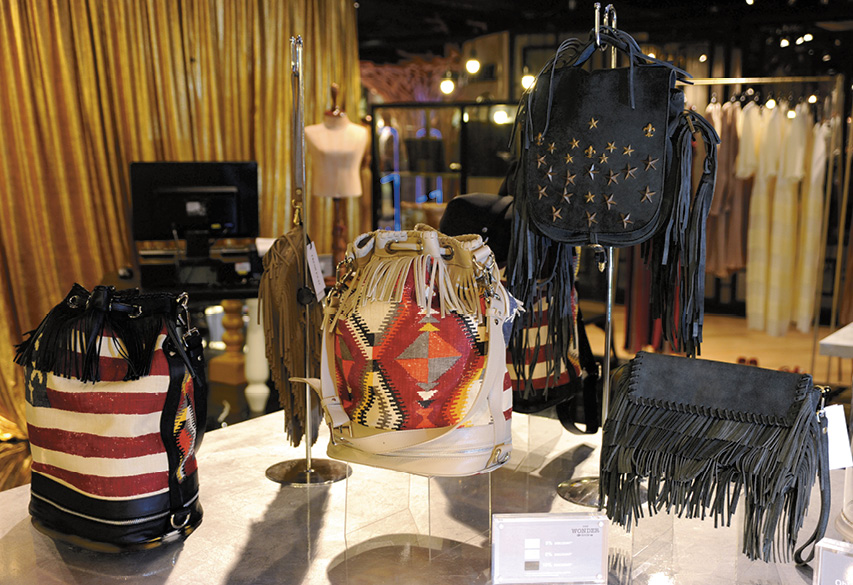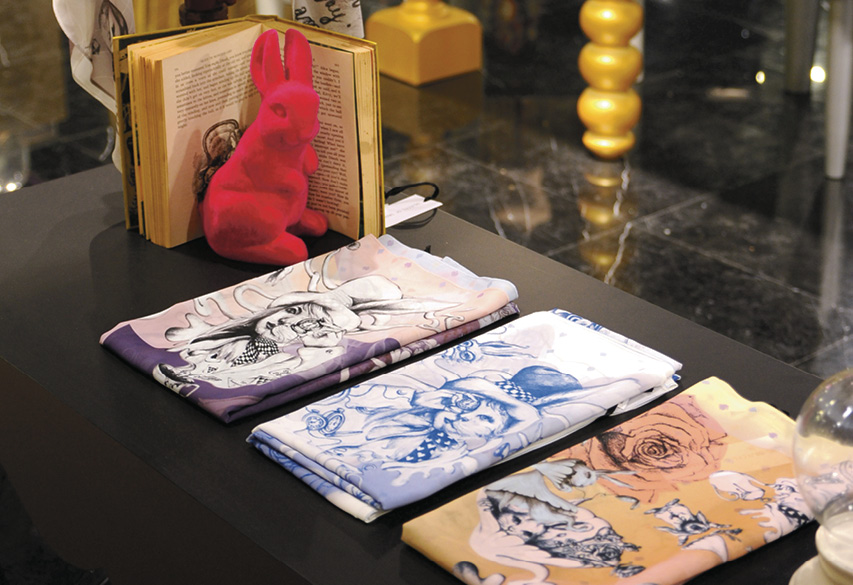 Good for: Currently you can expect to find hot accessories from Virgin Daisies vintage swimwear and Isawan leather bags to Estro cosmetics.
3/F, Siam Center, Rama 1 Rd., 02-658-1098. BTS Siam. www.fb.com/thewonderroomstore
---
Four hot online stores
Pomelo
This online-only shopping website comes out with new items every week in both its Studio and Soho lines. Browse through lookbooks for fashion styling inspiration, as well as Alita, their exclusive sportswear brand for some much needed workout motivation. Note: Sales are accessible only to members.
Good for: Minimal street style with fun pieces to spice up an outfit. Also perfect for chic office and casual attire that doesn't look like you're trying too hard.
Zalora
The huge fashion retailer offers a range of high street international designers and local brands, like Superdry, New Look, Aldo, Michael Kors and Asawa. They even have an "outlet" section, their own label and a fashion blog. There's also menswear and kids' apparel.
Good for: Creating your own style and finding new items without the hassle of sorting through racks of clothing at department stores.
Wear You Want
Another go-to fashion spot that provides apparel, accessories and footwear alongside beauty essentials and skincare. The massive brand list includes leading inter labels and local boutiques.
Good for: Unique and colorful pieces to add to your wardrobe from brands like Coach, Esprit, Adidas and Laura Mercier. Expect both formal and casual wear, as well as funky statement items to add to your outfits.
Shop Spot TH
This website is pretty different from the rest. Shop Shot doesn't have its own product line, but rather acts as an online marketplace for many of the country's hottest Instagram stores. Another feature is its lifestyle content which covers new brands, product picks of the month and trend pieces that are actually reliable.
Good for: Really getting to know what brands you should be following.
Shoppers tell us their favorite womenswear stores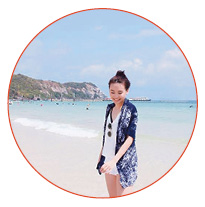 "[I like] SOS because I enjoy buying clothes from Instagram shops and it enables me to try and feel the products in real life. But with online shopping, instead of seeing the bank notes being taken out of my purse and feeling guilty, it's now just a touch on the screen to transfer the money. I buy things quicker without much consideration especially because these IG shops have such a strong brand image. "
Anna Fhaumnuaypol, 20, university student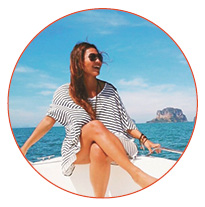 "I like multi-brand platforms like ShopSpot because it shows me new brands to follow. I do follow specific IG shops directly, too, especially the ones with nice owners, but they don't exactly fulfil my needs as I'm not always interested in specialty items like lace or high heels."
Pruepat Songtieng, 30, Assistant Lifestyle Editor at Marie Claire
"Matchbox is the freshest. While most stores just stick to the mainstream, Matchbox doesn't. The items are varied, and not too girly. It's a great place to perfect your office-to-rock concert outfit. Walking into multi-label stores and seeing all these brands in the one place can make you lose your mind, in a good way. But I still like those online free shipping deals. "
Theerada Moonsiri, 21, writer for Soimilk
---
BK Asks
Brand owners tell us their favorite selling platforms
"We sell mostly online right now through our own site [
www.seekerxretriever.com
] but we've just partnered with a couple of bigger online players in Australia like Shop Kinobi [
www.shopkinobi.com
] and Well Made Clothes [
www.wellmadeclothes.com
]. I wouldn't say we make much from Instagram from Thai people but we're looking to stock at some local multi-stores in the future. We're less and less into pop-up markets, because they are so overcrowded and our pricing is relatively high."
Nan Tohchoodee, 27, creative director at Seeker x Retriever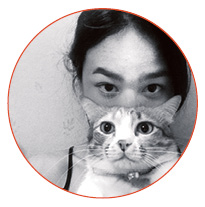 "Despite the fact that I have joined a lot of multi-label shops [2/7 Twice A Week and #Live Like Hound], online still works best. My customers know my brand from online [
www.fb.com/aPalepetal
]; they only need the shop when they want to check the real product before making a decision. Most customers who have found me through offline shops are either tourists or a fan of that particular shop."
Chavika Srisuan, 26, founder and designer at A.Palepetal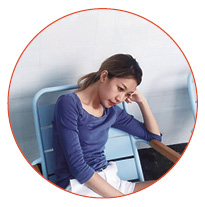 "Papers [
www.fb.com/papers.official
] relies on online platforms a lot more than multi-label stores and personally I like it that way. It means we can offer products at cheaper prices since there are no store costs. But it's also a balancing act: some of my repeat customers have stopped purchasing online since finding my products in stores."
Busaya Mansap, 26, founder and designer at Papers