Chuan Pisamai Cafe and Vintage Shop
Girly Victorian style meets coffee shop culture in this charming boutique packed with vintage-style accessories, swimwear and wedding dresses under the Chuanpiasami Bride label. Grab its cute straw bucket bag at B2,900 or flower embroidered swimsuit at B1,800. At the cafe, order up a plate of waffles (B228), topped with fresh berries and honey, or go with the blueberry cheese pie (B88) and Oreo Nutella shake (B148).
Ari Samphan Soi 3, 095-554-0638. Open Tue- Sun 11am-8pm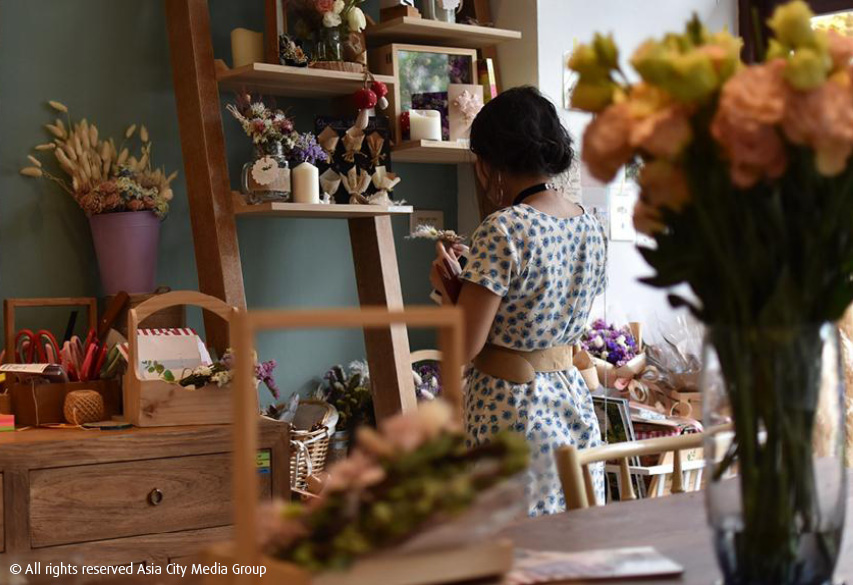 Stock up on cute floral bouquets (B450/ small) and gift boxes filled with flowers and other goodies (B2,000) at the new, bigger-than-ever branch of Flower in Hand by P. Weary. Pinks and delicate meadow wildflowers are the look of choice at this on-trend little florist that takes more than a hint of influence from coffee-shop cul- ture. That means you can also drop by for an excellent cup of hipster-approved slow- drip (just B40), or make use of the work- shop facilities—now twice the size for more guests.
1/F, Royal Park Condo 3, Ari Soi 2. Open daily 9am-7pm. www.fb.com/flowerinhandbyp
Pang Aurapraphan, brand director of Vick's Weekend and Vickteerut, sells retro styles from every era, ranging from '70s daywear to luxe jewelry to handmade accessories. Along with brand name stuff from Chanel (classic tweed jacket for B100,000, any- one?), you'll also find more affordable vin- tage loafers, bags and high heels. The store doesn't just limit itself to shopping, either. Taking over the space of Spoon & Straw, it's kept up parts of the menu, like the after- noon tea Magic Moon Cake Set (B550), served with English breakfast tea.
18/2 Ari Soi 2, 090-263-6925. Open daily 9am-7pm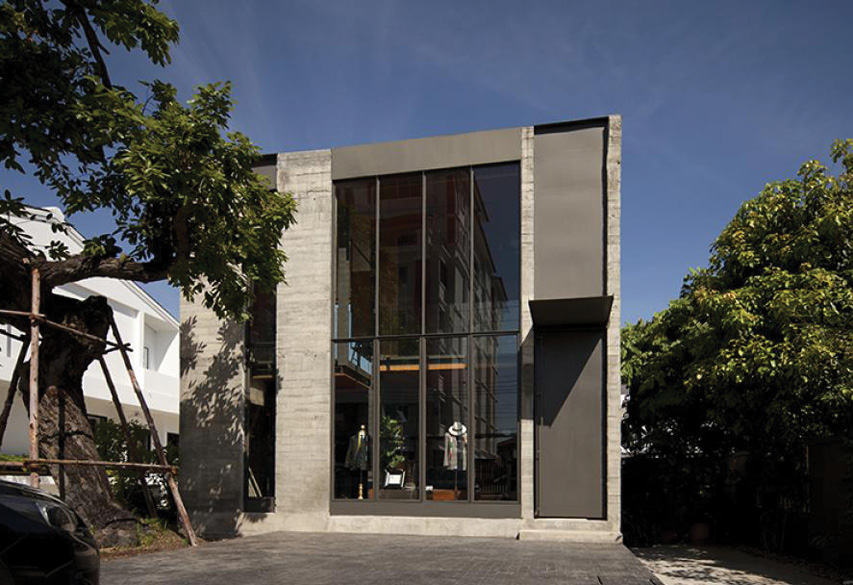 The Decorum
This store has become the Bangkok go-to for guys after that perfect, Pinterest-wor- thy collar roll on their shirts. But owner Sirapol Ridhiprasart (follow him on Insta- gram @master_keynes for a lesson in clas- sic menswear) doesn't just offer Japanese shirtmaker Kamakura's 100-percent cotton and linen shirts (all B2,950-B3,250) any- more; he's also turning the store into a hub of sartorial events and popups. Latest in his roster has been Singapore's L.C. Via tailor, as well as Japan's maker of pleated trou- sers extraordinaire, Igarashi Trousers. He even secured Huntsman Savile Row—the pedigreed London tailor making waves for its looks on Colin Firth in the film Kings- man. And if you're in need of a new suit, he's also launching his own bespoke tailor, The Decorum.
Ari Samphan Soi 5, 086-533-5255. Open daily 12:30pm-8pm
Taking over the space that used to be Vick's Weekend, the Tokyo-born bicyle seller has moved and set up an even more charm- ing Ari store. The lightweight bikes put a precedence on comfort over speed. Head on down to the new store to test ride four models, starting from the Bisou (B23,800) up to the Single Speed (B24,300). After perusing the bikes, you can kick back at the cozy cafe inside, Laliart Coffee, which serves up espresso coffee (from B60) made with beans from Thailand's North, as well as homemade ice cream and patisseries like frangipani berry tart (B70) and apple pie with vanilla sauce (B80). They also stock a range of coffee-making products.
20 Ari Soi 2, 02-117-1016. Open daily 11am-7pm