SJCam SJ5000X Elite (from B4,490)
Arguably the best action camera from SJCam, the SJ5000X Elite can shoot 4K video at only half the price of other 4K cameras. The resolution is 12MP, which is not as high as some other models, but still very good. Using your smartphone, you can easily control the SJ5000X Elite—record, play back and share your videos and photos, or even do some minor editing using the SJCam Zone app. It is equipped with a stabilization function, anti-shake, as well as face and motion detection. The camera also comes with slow-motion and time-lapse functions, and while the camera itself is not waterproof, waterproof housing is available.
SJCam SJ5000+ Wifi (from B5,090)
If you can live with HD video (as opposed to 4K), this may be a better option than the SJ5000x. The SJ5000+ has a 16MP CMOS sensor, and shoots HD video up to 1080p at 60 fps with 170-degree view. It even comes with digital anti-shake and face detection. Burst shot mode is available, too, for shooting subjects in motion. There is an LCD screen to play back your video instantly, or you can connect the camera to your smartphone via Wi-Fi to change settings and share your photos and videos whenever you want. Plus, it's available in seven different colors—seems like fun to us.
Xiaomi Yi Action Camera (from B2,900)
This stands as a real entry-level GoPro alternative. Known for its smartphone lineup, this Chinese company delivers an action camera packed with features and shooting quality unparalleled at its price—16MP camera with full HD 1080p video. If you are wondering how they got the price so low, the lack of accessories may explain. Don't expect things like memory card, camera mount or waterproof casing to be included in that B2,900. Battery life is also subpar, being about half of what you can expect from competitors. Nevertheless, you can always carry an extra battery (from B250) with you and buy an extra waterproof case (B550).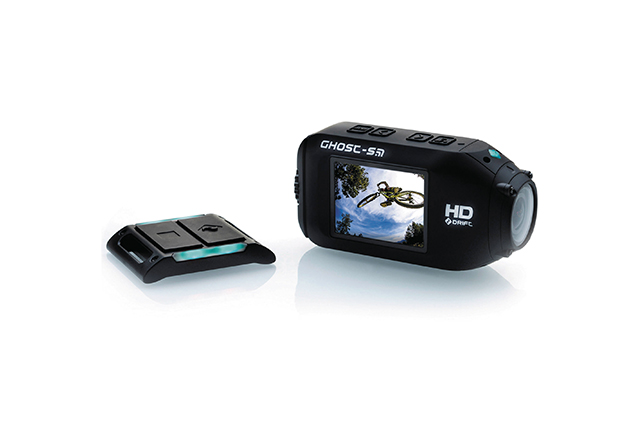 Drift HD Ghost (from B11,990)
This one breaks the action camera stereotype a bit with its bullet shape, which makes it perfect for POV mounting on your helmet or on the side of your goggles. Drift HD Ghost comes with Wi-Fi connectivity that lets you change settings, play back videos and start or stop recording from your phone. It also comes with an LCD screen and a built-in microphone, but you can choose to plug in an external mic for better audio, too. Drift HD Ghost can record in both MP4 and MOV formats up to 1080p for three hours continuously. The camera itself is waterproof, so you can take underwater photos (up to around 3m) without any housing. Drift also makes a few other models, but this is our top pick for a budget.
GoPro Hero+ LCD (from B10,999)
Even this entry-level GoPro comes with perks you typically do not get from competitors, such as being waterproof up to 40 meters, free GoPro Studio editing software, and a nice, large LCD touchscreen with easy navigation on top of the 8MP camera and the HD 1080p video. The battery is non-removable, so you cannot swap it for extra juice when you are out and about. However, it promises longer battery life than others in the market. Hero+ is a safe choice for those looking for a balance between endurance and functionality, and not afraid of paying a relatively hefty price tag.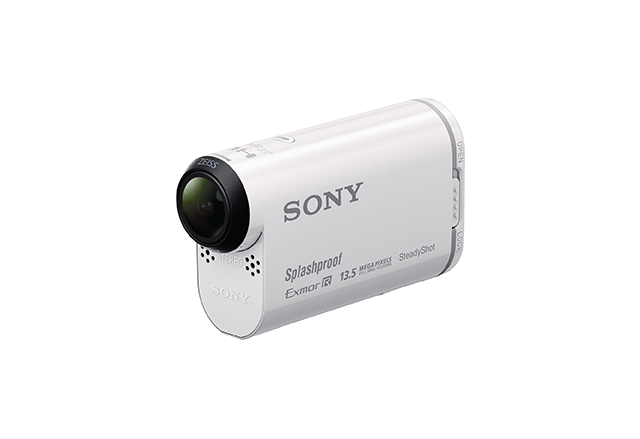 Sony Action Cam AS200V with Wi-Fi and GPS (from B11,990)
The first thing you will notice about this Sony action camera is its slimness. In fact, the narrow body is only limited by the width of the lens. Although easier to hold, the case's design comes at the expense of a relatively small LCD screen, making changing settings somewhat awkward. However, the 8.8MP camera that records HD video up to 1080p at 60 fps is equipped with Wi-Fi which can be connected to your smartphone, giving you complete control from iOS or Android smart app. A welcome perk is Sony's digital image stabilization. Since action cameras tend to have problems with abrupt movements due to their small size, digital stabilization really does make a difference. The AS200V is splash-proof on its own, but also comes with a waterproof case which lets you dive up to 5 meters under water. More heavy-duty protective cases are also available.
---
Essentials
GoPro Hero+ LCD and Drift HD Ghost available at Power Buy nationwide