From urban chic bucket bags to elegant, leather crossbody purses, we've scouted out some of the coolest Thai designer bags that won't send you bankrupt. Here are our best finds.
Ka Lin
Good for: Fashionable and compact leather shoulder bags for when you're on the go.
Our pick: Their signature Bloc bag in red wine with removable chain strap (B4,290) and Emma in cognac (B3,950)—a worthy alternative to the cult favorite Loewe Puzzle Bag.
Get yours at: SOS-Sense of Style, Siam Square Soi 2, 080-461-4566. Open daily 1pm-9pm. IG: @ka_linofficial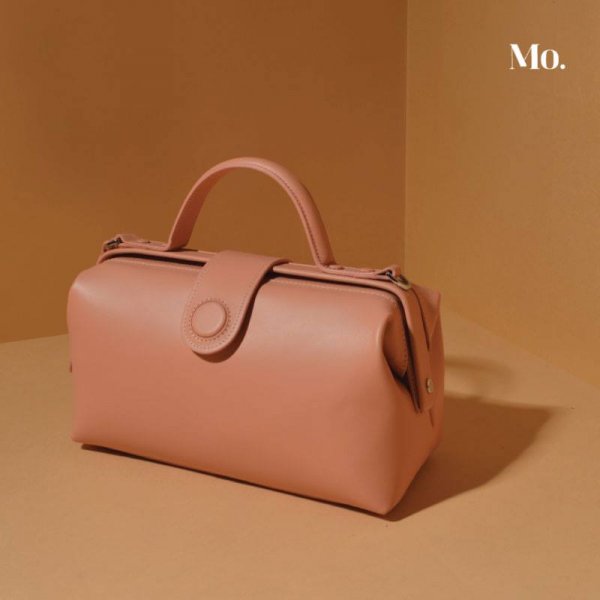 Mo.
Good for: Functional and minimally designed genuine leather handbags for all your daily essentials.
Our pick: For an all-in-one work bag to carry from 9-to-5, their signature Doctor Mo. Luxe bag in salmon pink (B7,590) is the one. For a stylish weekender, we dig the leather wallet and crossbody purse Mo. Pocket Casablanca (B4,590) and Mo. Full Moon in olive green (B8,900).
Get yours at: Mo. Museum & Objects That Matter, Pradipat Soi 14, 095-989-5992. Open Thu, Sat, Sun 10:30am-7pm. Facebook page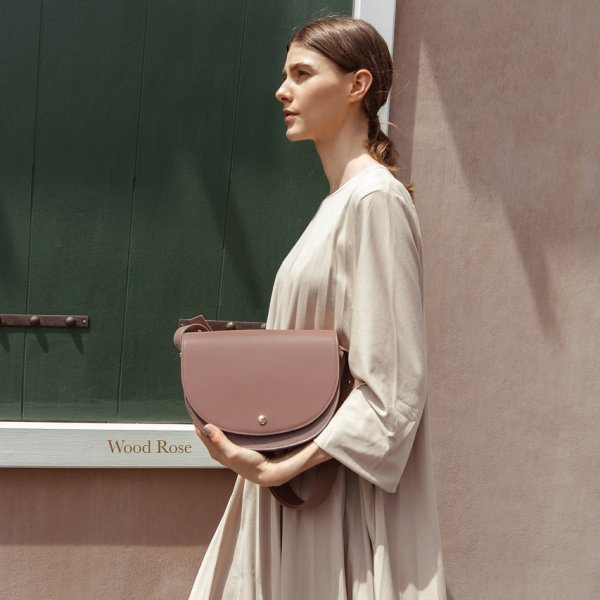 Veraparis BK Pick!
Good for: If you find yourself lusting over the Celine Trapeze and Classic Box Bag but don't have the baht to blow on those two beauties, then Veraparis should be your go to. Their minimally designed leather handbags and totes are a tasteful reimagining of some of today's "It" bags, plus they come in a wide range of classy colors versatile enough to dress up or down.
Our pick: The "Wood Rose" color Half Moon shoulder bag (B7,850) and Little Taylor satchel in black and red wine (B4,950) with removable shoulder strap.
Get yours at: G/F, Waveplace, Phloen Chit Rd., 085-509-0999. Open daily 11am-9pm. Facebook page
Mave
Good for: Minimal and versatile leather bucket bags for everyday use, meaning you can stuff in all your daily essentials from notebooks and iPad to a long wallet and oversized sunglasses. They also offer a wide range of crossbody purses and wristlets, which are more convenient for a girls' night out.
Our pick: The Charlotte calfskin bucket bag in choco (B4,290) with adjustable shoulder strap and Nirin wristlet in burgundy (B1,290).
Get yours at: Lazada
Dash
Good for: Smart and well-made bags, practical for everyday use and available in full-grain leather.
Our pick: The crossbody bag featuring a retractable strap that can be adjusted into a handle (B4,550) and the minimally-designed tote in brown with a three-step adjustable strap (B5,650)—extra points for the built-in metal loop for hooking keyrings and lanyards.
Get yours at: Tost & Found, Thonglor Soi 13, 02-185-2728. Open Mon-Fri 11am-8pm; Sat-Sun 9am-8pm. Website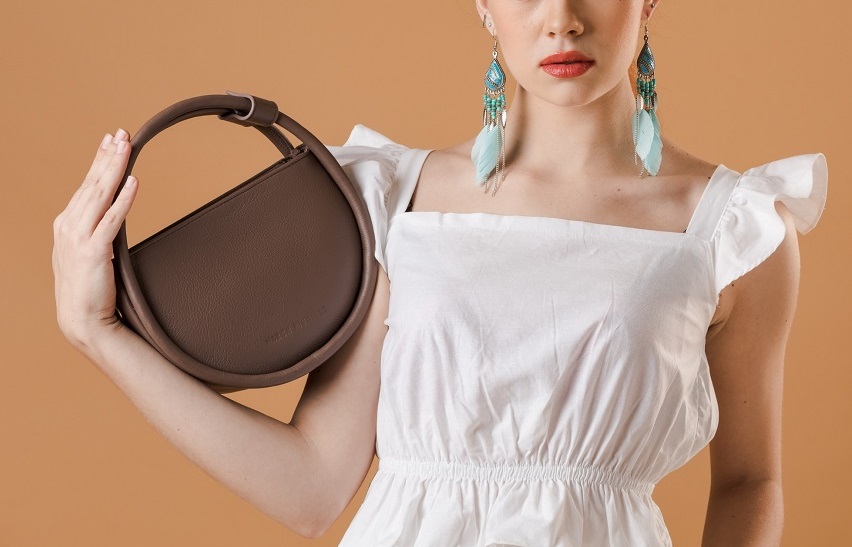 MarchMichelle
Good for: Chic leather handbags you can use for different occasions, whether it's for work, evening events or casual weekends.
Our pick: Their signature Watermelon circle bag in neutral gray (B4,900) with a removable strap is the obvious choice.
Get yours at: Line: @marchmichelle and Facebook
Char Bag
Good for: Genuine leather shoulder bags with urban chic flair.
Our pick: For a cool, off-duty look, we'd go for the slouchy Submarine bag in olive green and white with removable chain and purse strap (B3,990). For a bucket bag that'll go with your classic workwear and chic off-duty wardrobe, the Kangaroo in black (B3,561) makes a great addition to your bag collection.
Get yours at: 2/F, SOS Runway, CentralWorld, Rama 1 Rd., 099-450-5565. Open daily 10am-10pm. Website
Gotcha
Good for: Compact crossbody bags in premium PU that will help elevate your weekend and holiday looks.
Our pick: The double zipper, Gotcha SignatureV3 square bag in maroon (B1,690) and the gray Gotcha Jane small bucket bag with python print (B1,980).
Get yours at: Gotcha Flagship Store, Siam Square Soi 2, 084-711-7788. Open daily noon-9pm; Lazada