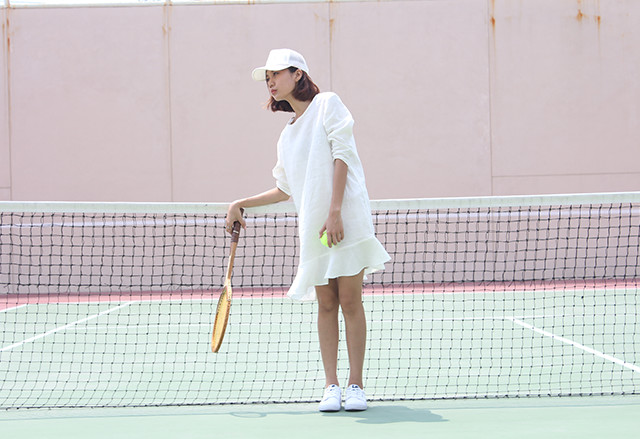 Papers
Style: Minimal womenswear. But unlike other brands, Papers goes for a highly feminine look, with flared bottoms, cut-outs and layered details that make their linen dresses, crop tops and playsuits the perfect match for both ballet flats and sneakers.
Highlight item: Kiki dress (oversized linen dress with flared bottom), B650
Cornerstone
Style: Designed and operated by the front lady of dream-pop band Fwends (formerly Cloud Behind), Cornerstone is a truly Japanese-inspired minimal brand that uses linen as its main fabric. The items have a boyish touch, with straight-cut and oversized patterns, and a color scheme of earth tones and denim.
Highlight item: Yellow mustard sleeveless top with wooden button, B950
Grey Scale
Style: As the name suggests, Grey Scale specializes in men's and women's contemporary shirts and blazers in neutral colors. The collections are perfect for both work and play.
Highlight item: Black and white two-tone blazer, B2,950
A Pale Petal
Style: This niche bag brand specializes in polyester pleated totes. It offers two styles—tote and bucket—in various neutral and pastel colors, as well as seasonal one-off colors and stripes.
Highlight item: A Paddy (bucket-style pleated cross-body bag), B2,250
Contact
:
fb. com/aPalepetal
and IG: @a.palepetal. Selected items are also available at 2/7: Twice a Week (208 Chulalongkorn Soi 50 087-507-1997)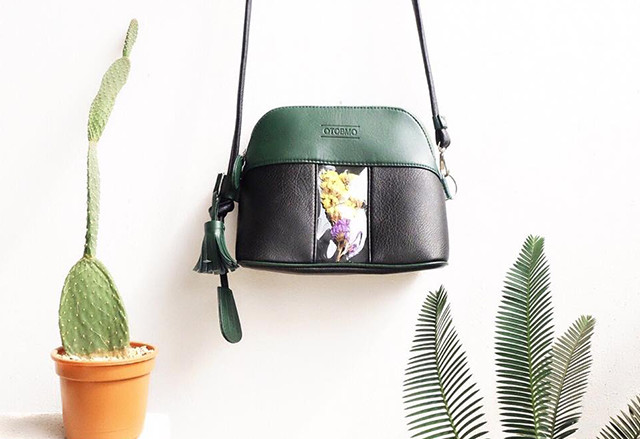 Otobmo
Style: The familiar face from weekend markets offers every style of women's bag, from tote and cross-body to clutch and purse. The brand's signature is mixing faux leather with dried flowers.
Highlight item: Two-tones mini cross-body bag, available in white-red, white-blue and black-green, B1,090
Contact: IG: @Otobmo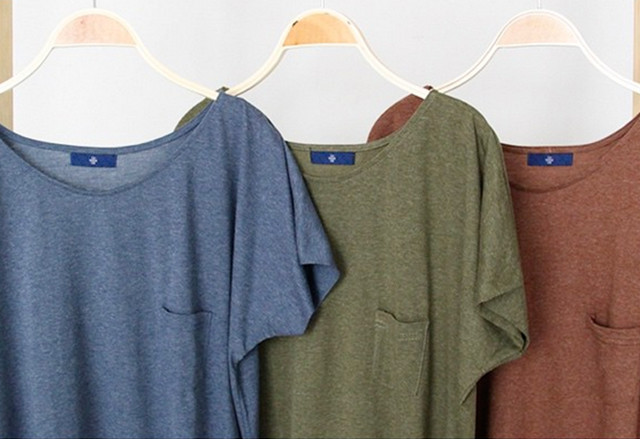 Co_Work_Er
Style: This brand is all about the basics. You can find plain T-shirts in plenty of different colors and styles, from normal crew-necks to V-neck tee-dresses and maxi sleeveless dresses. The simple cutting is also applied to more than just cotton, with some shimmer linen pieces offering work-to-party purpose.
Highlight item: Knee-length suit dress in shimmer linen, available in black and dark blue, B1,690
Contact: IG: @Co_Work_Er
Palisra Shoes
Style: Specializes in basics for the office and partying. The company has three main lines: pump heels, ballet shoes and sandals. Each collection plays with different colors and materials.
Highlight item: The pump heels (comfortable enough to walk in), B1,890
Contact: IG: @palisra_shoes
Wanderer Official
Style: Korean-inspired sandals, platforms and flats. The items play with different cutouts and stripes in PU leather and the metallic fabrics.
Highlight item: The 1.5-inch platforms available in metallic and rose gold, B790
Contact: IG: @Wandererofficial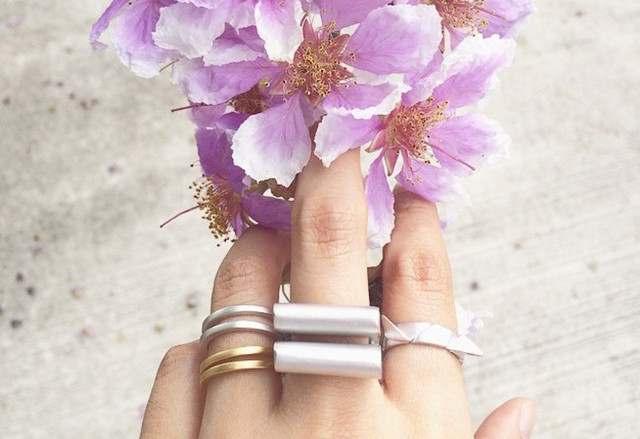 Liten Accessories
Style: Minimal, rhodium- and gold-plated rings and bracelets. The rings come in various design, like the basic cross ring that suits daily wear.
Highlight item: The Curvy ring, available in rhodium or gold, B850
Contact: IG: @Liten.Accessories
Good After Nine
Style: It has two main collections: 9am, which features hand-painted animals sculpted from brass; and the darker 9pm, with rhodium-plated skull, roaring tiger and lion designs.
Highlight item: Ballerine Birds collection, B2,610