Beirut
WINNER!
Appearance: Speckled with sesame seeds and fresh herbs, these falafel have the prettiest appearance of them all.
Taste: Garlic hits you first, followed by a hint of lemon, herbs and spices. Top that with a perfectly soft, moist texture and you'll falafel in love.
Verdict: Fala-feels.
Location: Ploen Chit Center, Sukhumvit Soi 39, 02-656-7377.
Hummus Boutique
RUNNER UP!
Appearance: While the salad-green interior looks uniformly appetizing, the inconsistent shape suggests that these balls of joy are handmade.
Taste: Not enough spice and a bit too heavy on the parsley and coriander. Even so, we could eat these all day.
Verdict: Fried salad.
Location: 999 Sukhumvit Rd., 092-819-8131.
Rawabina
Appearance: Donut-like balls with a nice crust. The light brown interior suggests these have absolutely no greens inside of them, though.
Taste: Soft and moist but slightly sweet. Not much happening in the herb department, but otherwise pretty alright.
Verdict: You donut want to miss this!
Location: Sukhumvit Soi 23, 092-820-2828.
Nadimos
Appearance: The presentation appears carefully thought out, and they look very inviting, with a perfect light brown crust. But is that mee krob sprinkled on top of them?
Taste: We'll hand it to them: these don't lack flavor. Very garlicky, very herbal and very spicy, but also very dry.
Verdict: Thai taste, na.
Location: Sukhumvit Soi 24, 02-261-9816.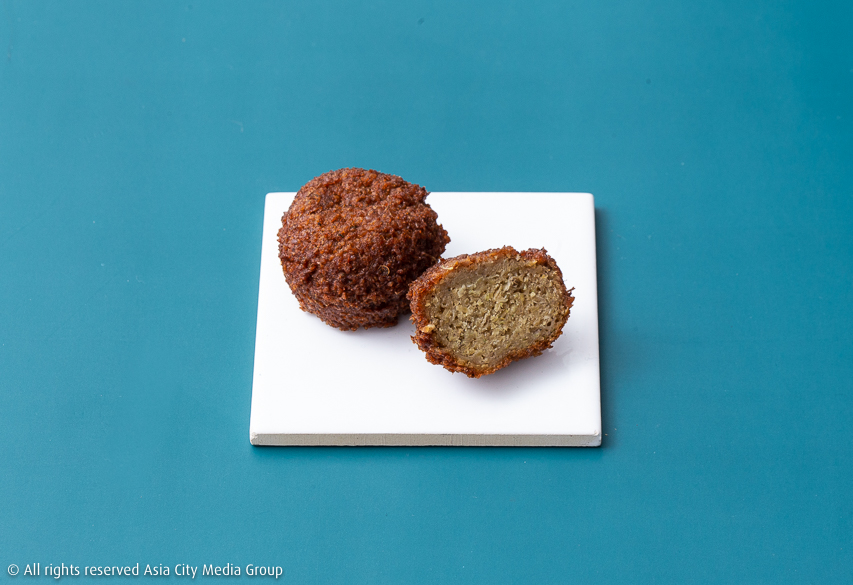 Al Saray
Appearance: Did we accidentally order banana cake? No? Okay, then.
Taste: They don't skimp on the spices—specifically, the cardamom. Problem is that spice overwhelms what should be a delicate balance of herbs, garlic and chickpeas.
Verdict: Al Sorry.
Location: 60/2 Soi Silom 2/1, 02-234-4988.
Hummus Heads
Appearance: A deep, dark brown on the outside, as if they spent a little too long in the fryer. An off-yellow color in the middle does not bode well, either.
Taste: Careful not to crack your teeth—these falafel are as hard as a shotput. And they taste strangely sour, like cornbread gone wrong.
Verdict: Could shatter the window of a Tesla.
Location: P.R. Home, 270, Thonglor Soi 10, 097-193-1912.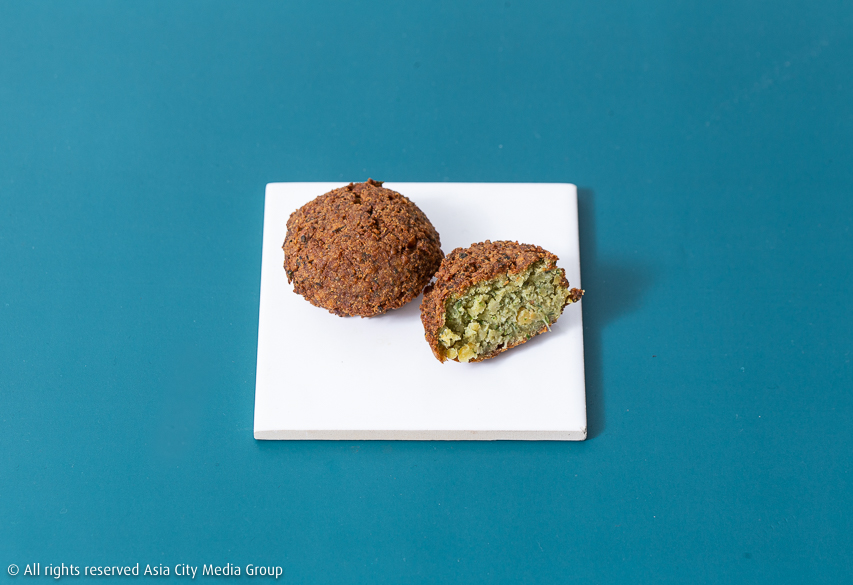 Shoshana
YIKES!
Appearance:
If the last ones spent too much time in the fryer, then these must have been cooked in hot oil overnight.
Taste:
They smell chemical, almost metallic, suggesting that they were cooked in either cheap or old oil. Inside, the texture is like sand, which leaves us searching for water. In fairness, a follow up order on a different day yielded more favorful and flavorful—if a little too garlicky—results. But life is too short for inconsistency.
Verdict:
Fala-fail.
Location:
88 Chakrabongse Rd., 02-282-9948.
---
BK's Taste Tests are conducted blind by a panel and are intended as entertainment, not rigorous scientific analysis.

Read more of BK's Taste Test