Everybody has had a 7-Eleven toastie. That's just a fact. Don't act like you haven't. In any case, these pocket-friendly, no-brainer bites make for a solid breakfast on the go, emergency afternoon snack or 2am tide-me-over. But which cheap and cheerful toasted sandwich tops them all? We put Bangkok's finest grab-and-go meal to the test.

Sausage and Ham Cheese Sandwich
WINNER!
The taste: Ham cheese and sausage? Yes, please. The sharp taste of cheddar complements the lightly smoky ham and sausage. A classic on a classic. Of course, this is the winner.
Verdict: Go ham!
Price: B29
Egg and Ham Garlic Bread Sandwich
RUNNER UP!
The taste: Though the ingredients sound like a lot, they don't overpower each other at all. They just live in harmony, the fragrant garlic bread, ham and scrambled egg accompanied by a surprisingly mellow spicy cheese sauce.
Verdict: Eggstraordinary
Price: B35
Tuna and Salmon Croissant Sandwich
The taste: The croissant has a flaky texture and lovely layers, but it is on the greasy side—pleasant to eat in the first few bites, at least. The mouth-watering filling is an unholy amalgam of tuna, salmon, onion, carrot, potato and salad cream.
Verdict: Fishfight
Price: B27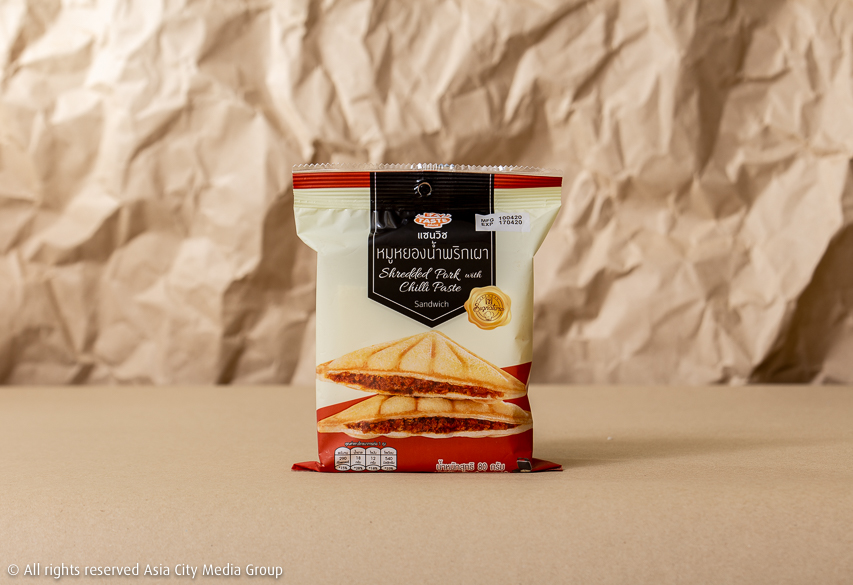 Shredded Pork with Chili Paste Sandwich
The taste: Nothing much going on here. The paltry amount of shredded pork stuffing is unfortunate, and there is a lack of umami flavor in the too-sweet nam prik pao. It's like eating five tablespoons of sugar mixed with one bird's eye chili.
Verdict: Sugar high
Price: B25
Chicken with Spicy Salted Egg Yolk Sauce Whole Wheat Sandwich
YIKES!
The taste: This stinky, mushy abomination of a toastie diminishes the reputation of all toasties, and that's a crying shame. The diced chicken breast tastes funny, the sauce is funky and the whole wheat bread is a soggy mess. The saving grace is there are just 170 calories in this thing.
Verdict: But why?
Price: B32
---
BK's Taste Tests are conducted blind by a panel and are intended as entertainment, not rigorous scientific analysis.

Read more of BK's Taste Test